Sunday night's Golden Globes showcased gowns in shades from fiery reds to shimmery metallics. But soon something a bit more high-tech may adorn those red carpet frocks: your tweets.
London-based fashion company CuteCircuit's "Twitter dress" digitally displays live tweets. A model will wear the dress Monday on TODAY and will display tweets from viewers on air. Tag #tweetthedress and you may see your own dress on the show!
Former Pussycat Doll frontwoman Nicole Scherzinger wore the luminescent gown on a red carpet in November, showing off the 2,000 LED lights and 26-feet of silk chiffon it took to make. A laptop transmits tweets from its antennae to a microprocessor tucked away inside the lining of the dress. A signal is then sent to fabric in the dress that can conduct electricity, turning on the LED lights.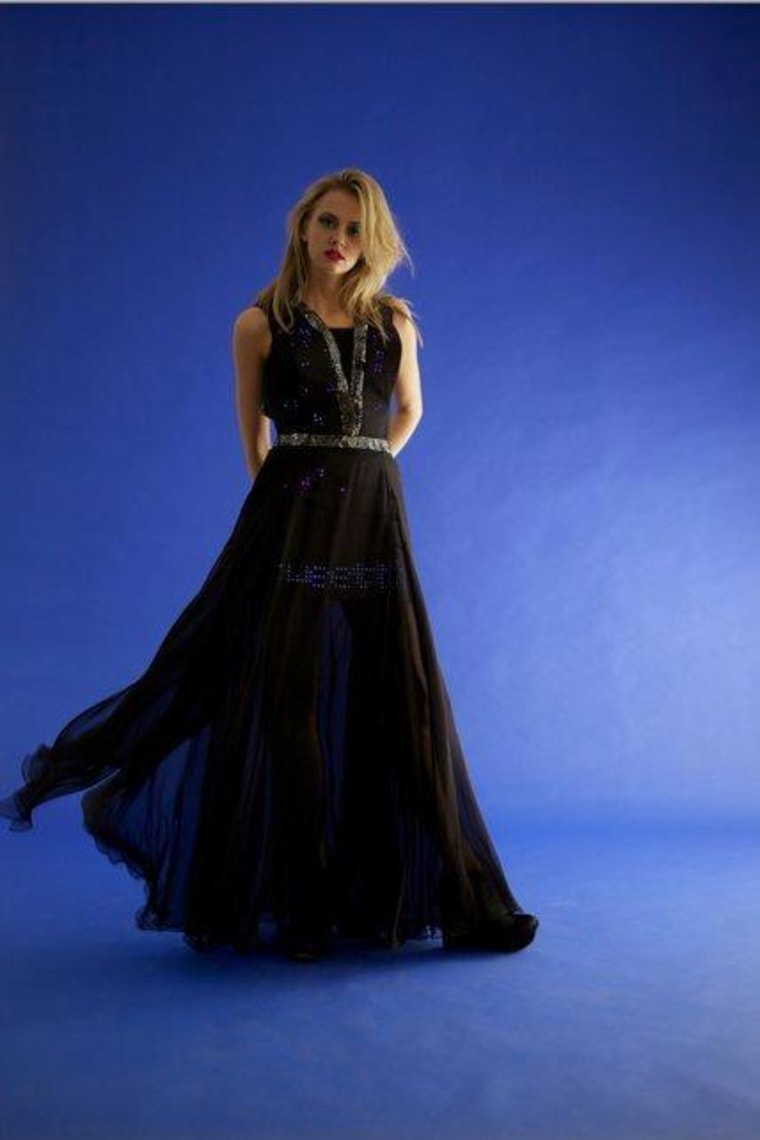 Francesca Rosella, who co-founded CuteCircuit with Ryan Genz in 2004, thinks technology in clothing makes it more expressive. Along with LED dresses made with "smart textiles" in an array of colors and designs, the pair have also made T-shirts you can program with your iPhone.
The pair are no strangers to outfitting celebs: In 2010, Katy Perry wore their glowing white and pale pink dress to the Metropolitan Museum Costume Institute Gala.
Now don't forget to #tweetthedress!
More:
'Jolie-ing': Showing some leg now a red carpet tradition
Heavy metal: Shimmer and shine on the Globes red carpet