There's a fine line between cute and corny, and fashion is no exception.
So when A-listers like Kim Kardashian and Beyonce start dressing their mini-mes like, well, mini-mes, we don't know what to think. On one hand, everything is cuter when it's small, right? But if you're having flashbacks to that time your mom dressed you and your sister in identical Easter dresses, maybe you don't think twinning is all that fashionable.
Here are some celebrities who've embraced the trend: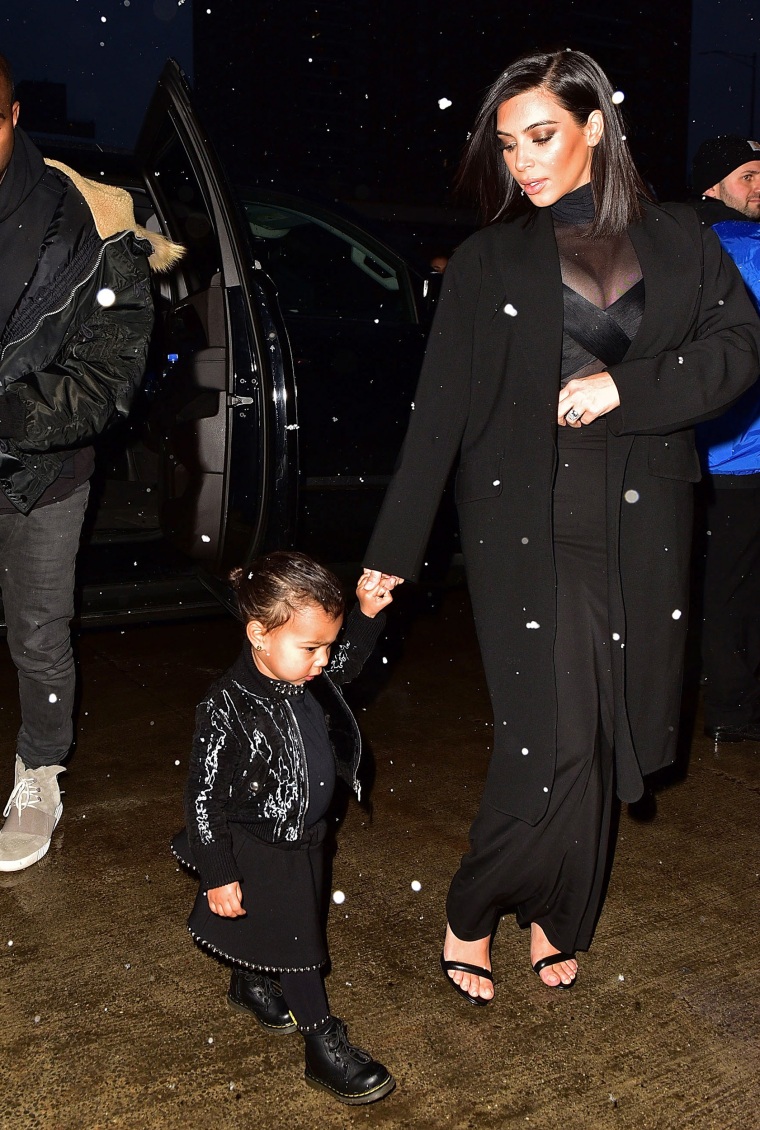 North West and Kim Kardashian
The reality TV queen and wife of Kanye West is big fan of the trend, often dressing herself and the couple's daughter North West in similar designer outfits. Here, she opts for a simple look in always-fashionable, basic black.
Suri Cruise and Katie Holmes
Suri Cruise is also known to copy some of her famous mom's looks. Or maybe it's the other way around? After all, the 9-year-old is a fashion plate in her own right.
Here, the mom-and-daughter duo wear white skirts and black-and-white printed tops, Katie making the look her own with tan booties and Suri with classic ballet flats.
RELATED: Celebrities and their look-alike kids
Romeo and David Beckham
Clearly, these two have had some style sessions from the main woman in their lives: Victoria Beckham.
The soccer star and his handsome son wore matching blue jackets and crisp white shirts (top button undone, of course) at Wimbledon this summer.
Blue Ivy and Beyonce
Beyonce is another fan of matching mom-and-daughter looks. The superstar singer recently posted a shot of herself and Blue Ivy in adorable lookalike one-piece swimsuits.
Vivian and Gisele Bundchen
Supermodel Gisele Bundchen has also been known to match with her kids — especially when they're rooting for the New England Patriots, her husband Tom Brady's team.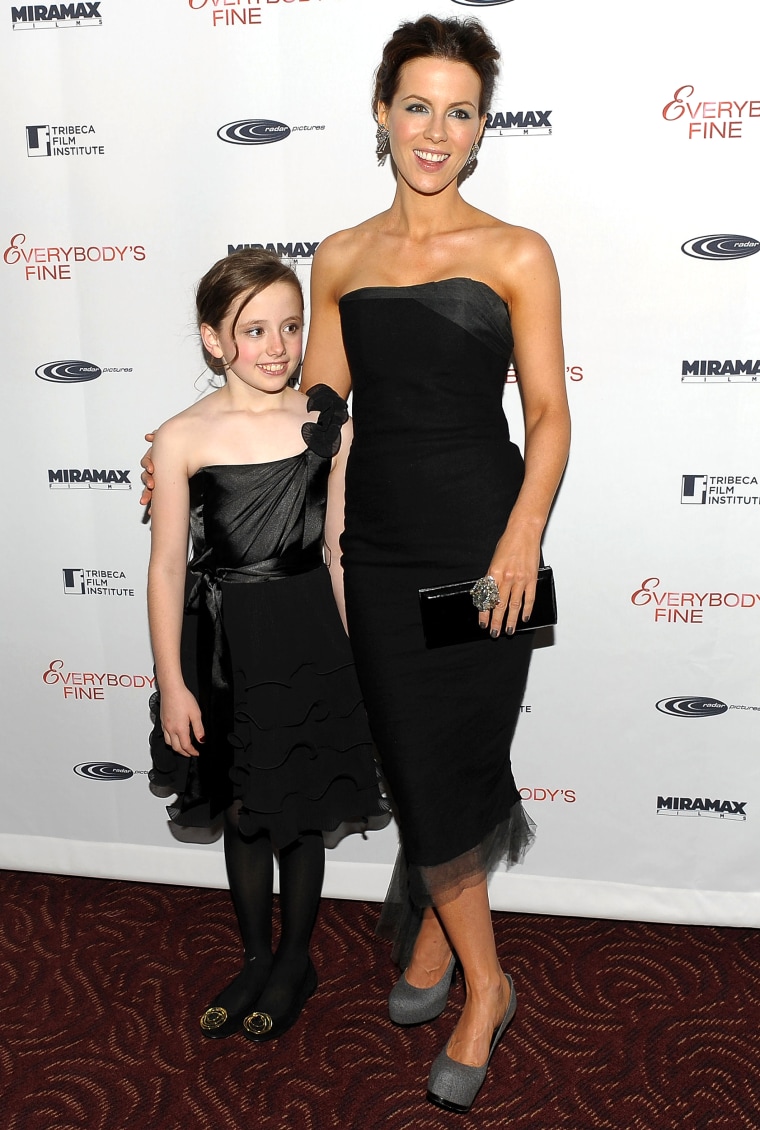 Lily and Kate Beckinsale
Actress Kate Beckinsale proves that a mom and daughter can match their formalwear just as easily as comfy clothes — and still look equally age appropriate.