Like mother, like daughter!
The apple definitely didn't fall far from the tree for Heather Locklear's daughter, Ava Sambora. The blonde 18-year-old could easily be mistaken for her gorgeous mother, especially in the early days of her career on the hit TV show "Melrose Place."
And while Locklear has since made a career for herself acting, Sambora, who's father is Bon Jovi guitarist Richie Sambora, is turning to modeling.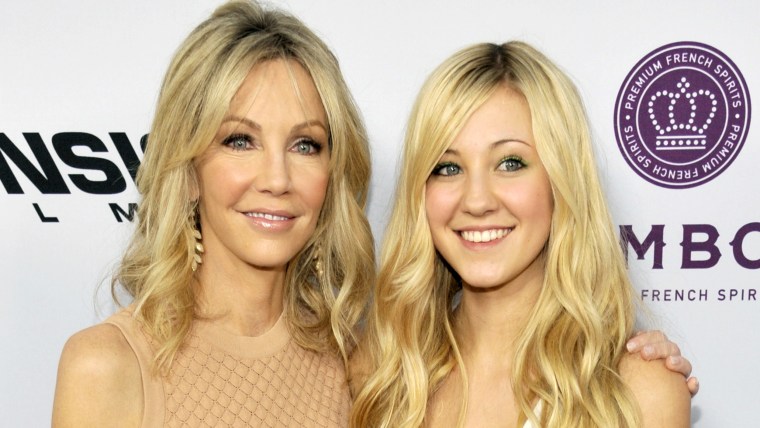 RELATED: Cindy Crawford and daughter Kaia Gerber grace cover of Vogue Paris
In a campaign for 138 Water, a company that adds electrolytes and Alkaline to bottled water, Sambora is seen working the camera with a gorgeous smile and mermaid-like blond locks.
The campaign was shot in Malibu by photographer by Malachi Banales and shows Sambora in two different swimsuit looks.
However, this isn't the blond-haired beauty's first attempt at modeling. In a photo Locklear posted on Instagram, the mother-daughter duo are on set of a L'Oreal shoot more than 15 years ago.
RELATED: Lori Loughlin's daughters make modeling debut in Teen Vogue
And it's clear that as the year's have gone by, Locklear is her daughter's number one fan, posting many photos of Sambora striking a pose.
With a big beautiful smile and great genes, we can't wait to see what's next for her career!
RELATED: Look familiar? 7 celebrity kids who are taking over the runway