When it comes to hairstyles, the options really are endless.
It seems that there's a new term that pops up just about every day, like octopus buns or zipper braids. Who even knows what a classic chignon even means?
So with all these fancy terms, one would think something as simple as a half-up, half-down pony would be as common as pigtails.
But for one mom, mastering the half-up half-down look resulted in a hilarious hairstyle fail that has the internet laughing.
Hanna De Castro, 17, created quite a stir when she tweeted a photo from her hip-hop dance recital at 8 years old.
One might argue that her hair is technically half-up half-down — just with one side up and one side down instead of the horizontal split that's commonly associated with the style.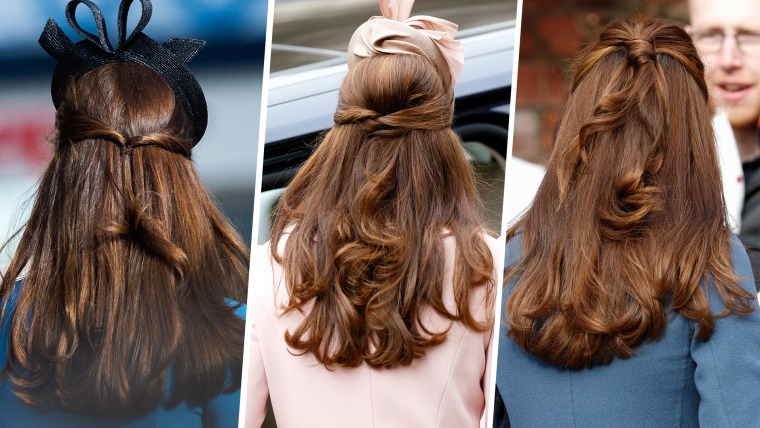 "As a child my hair was always down or in a regular pony, so my mom didn't have much experience. That was the first and last time my mom attempted that half-up half-down look," De Castro wrote to TODAY Style through Twitter direct messages.
It apparently struck a nerve as the tweet now has more than 212,000 likes and 60,000 retweets.
"Back then, I myself wasn't aware of what a half-up half-down look was, so I wasn't able to fix the mistake," she said. "Today, I think the photo is hilarious and it's actually hung up on my wall."
As for her mom, De Castro explained that she was slightly embarrassed, but she's laughing about it now.
It probably helps that she's not alone. De Castro's cousin Jennifer De Castro also shared a photo with the same look.
And others on Twitter have jumped in to share their own hairstyle fail photos.
Regardless of the look, if you're a parent trying to style your child's hair, we wish you the best of luck!