Fashionistas rejoiced when The Limited announced a new 42-piece collection inspired by the hit show "Scandal", set to hit stores this September. Olivia Pope's character, played by Kerry Washington, is adored for her impeccably polished power-suiting — in a chic palette of cream, beige and sophisticated pastels.
This hot new collaboration got us thinking: what other characters' closets would we love to shop or at least beg, borrow, and steal from? Below is our roundup of the top contenders.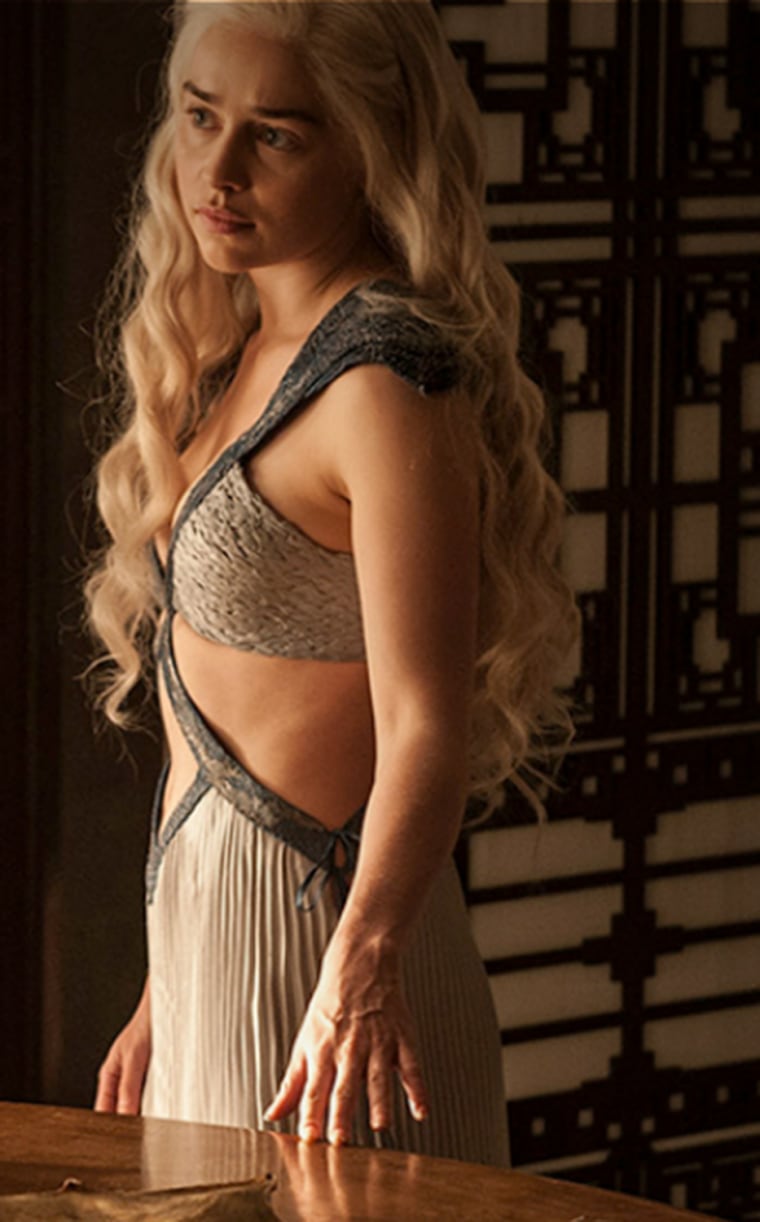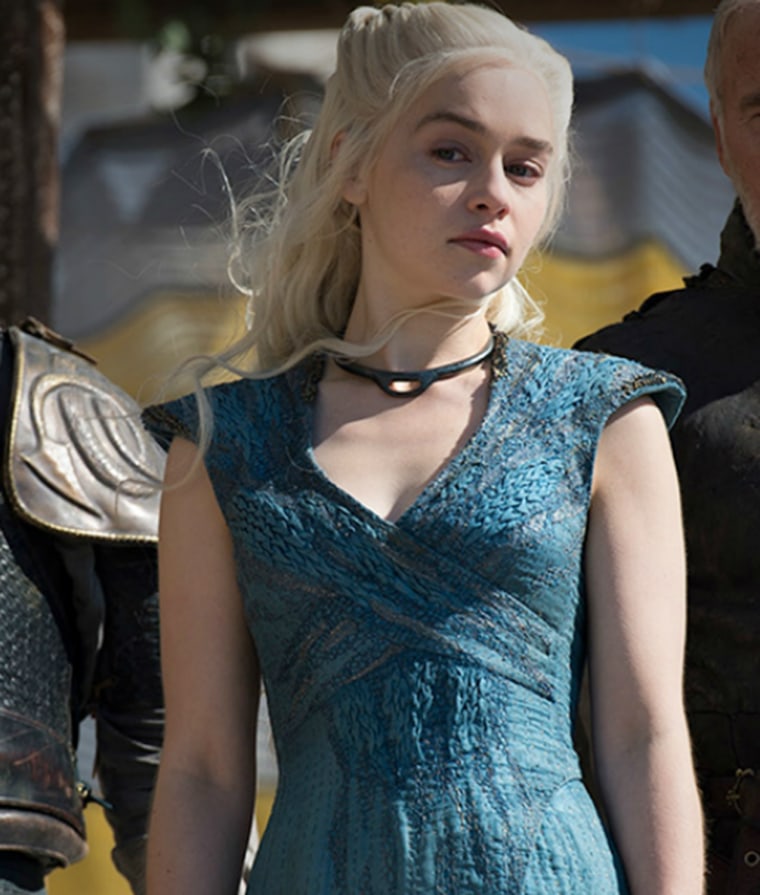 Daenerys Stormborn, HBO's 'Game of Thrones'
Style: Ethereal goddess

"Game of Thrones" power player Daenerys Stormborn, played by the petite and passionate Emilia Clark, seems to have cornered the market on the regal goddess dress. Wouldn't you love to get your hands on one of Dany's gorgeous gowns in white or turquoise? Seems like the perfect addition to get us through the summer heatwave while feeling like a warrior. It's simply beautiful.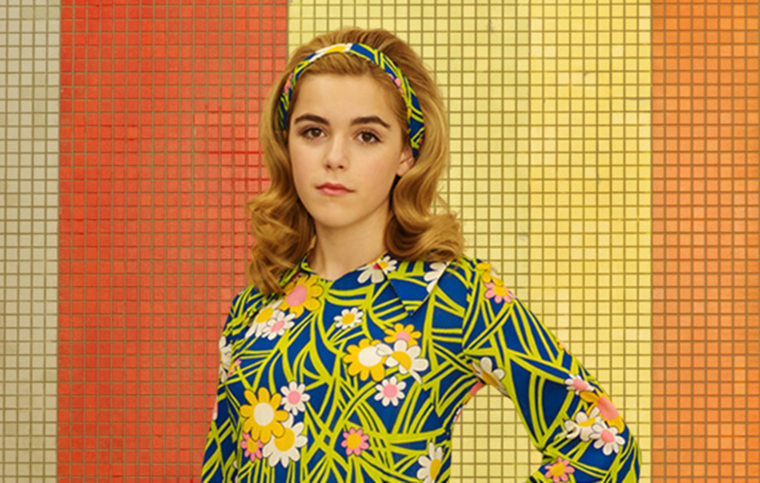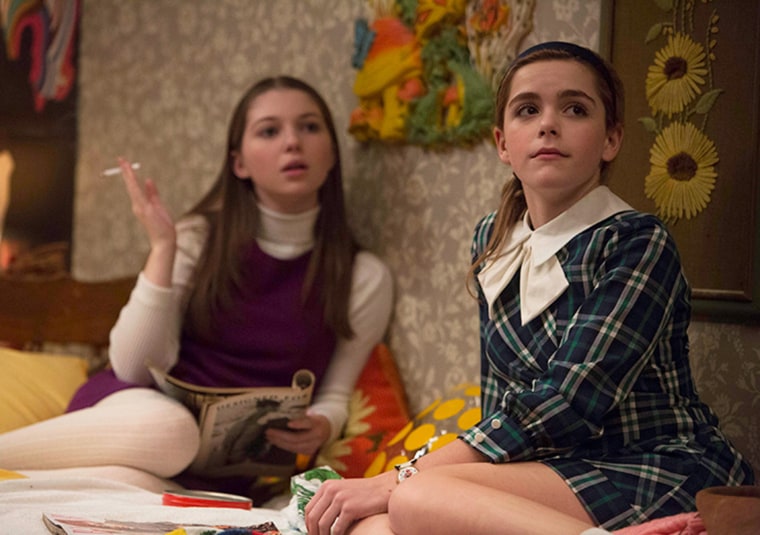 Sally Draper, AMC's 'Mad Men'
Style: Prep-school mod

A little Wes Anderson, and a lot cute as a button. Essentially everything Sally Draper wears, instantly we wish we owned. From flouncy bows to plaid retro mini-dress perfection, Kiernan Shipka's character is a teen force to be reckoned with, and her fashion choices are no exception. If it isn't already in the works, we beckon the mass retailers of the world to forge a partnership with this teen. Guaranteed, she's a style icon in the making and a welcome change to youngsters in denim cutoffs and cropped tops.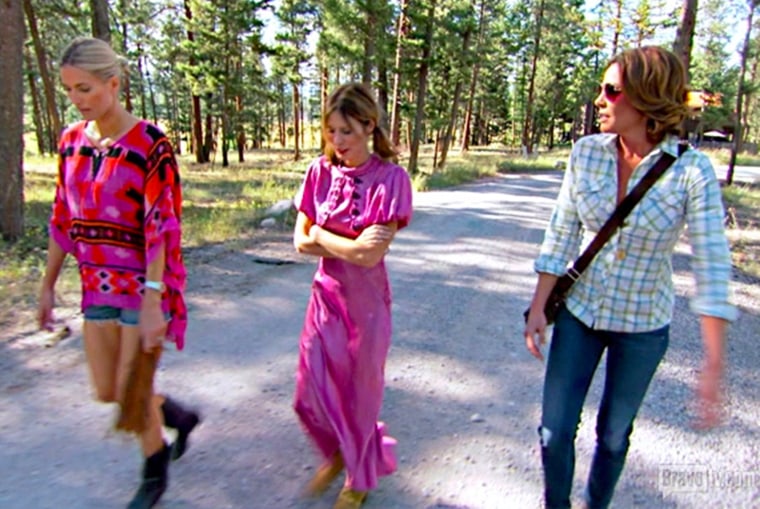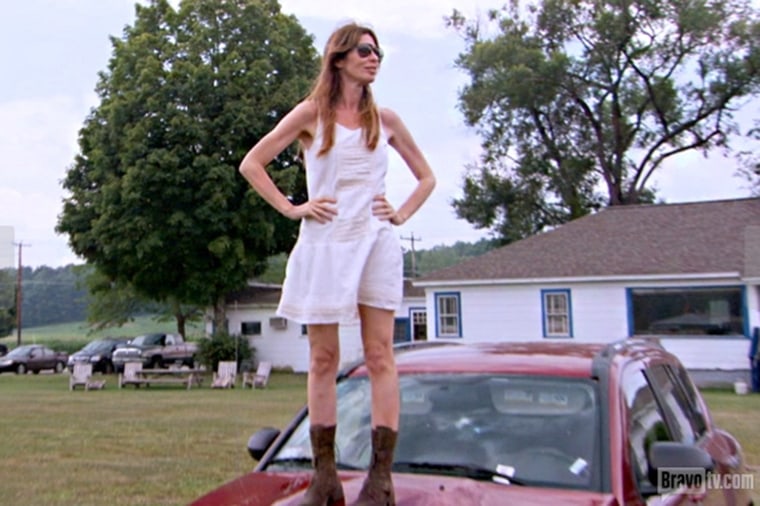 Carole Radziwill, Bravo's 'Real Housewives of New York City'
Style: The funky housewife

The lovable Carole Radziwill is most definitely dressing for the camera and we couldn't be more pleased. This housewife brings her fashion A-game especially when "it" is a leisurely stroll in the woods. You simply can't discount someone who rocks a silk purple bolero and matching dress in Montana or a sweet white cotton eyelet dress paired with cowboy boots in the Berkshires (when everyone else is in hiking clothes). "Radzi", consider this an open letter that you can pack for our next vacation. And for what it's worth, you won the cold war that is #bookgate based on that black Alaia dress alone.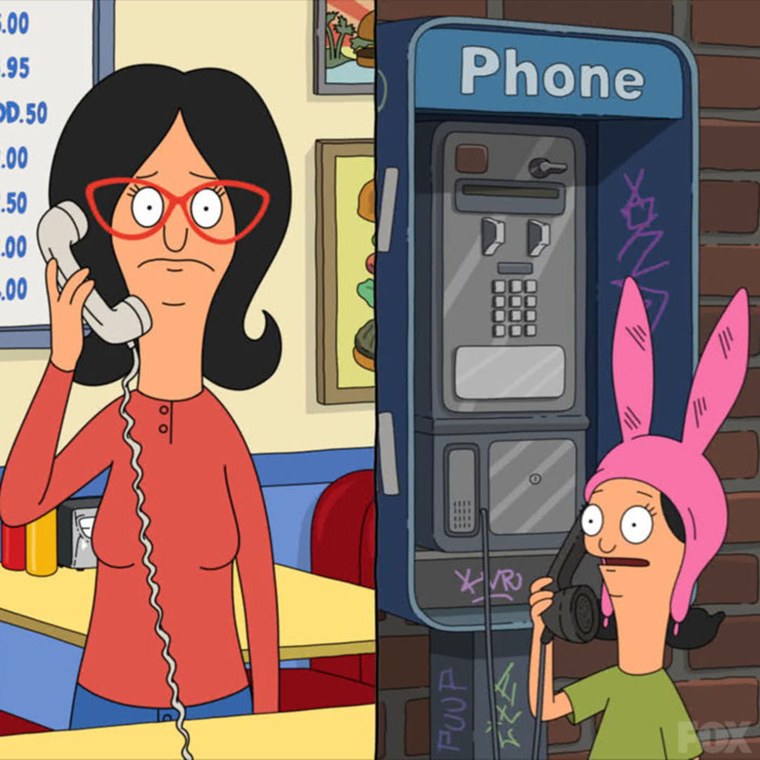 Louise Belcher, FOX's 'Bob's Burgers'
Style: The next runway bunny ear

It doesn't really get cuter than the cartoon sassy pants, little girl Louise. Her signature bunny ears are adorable and the total meltdown when they were stolen just solidified what we already knew — there's a soft spot for bright pink bunny ears in children everywhere, including the toughest animated bully. Maybe the show's creators should partner with hat and headband designer Maison Michel or put a new spin on Barney's Electric Holiday in 2015 — Electric Easter edition? I know my niece would love them.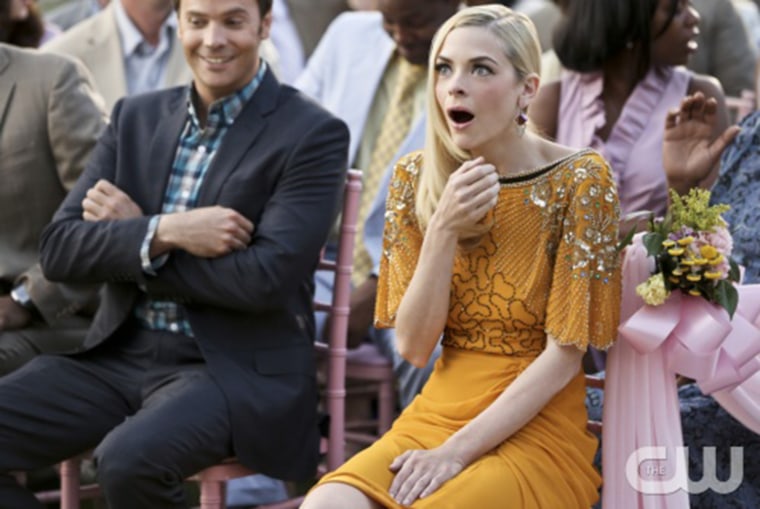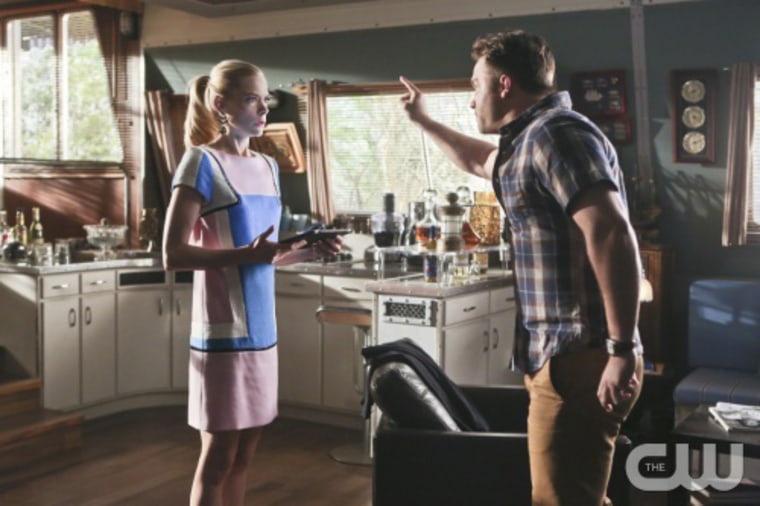 Lemon Breeland, CW's 'Hart of Dixie'
Style: Southern belle

Actress and model Jamie King is already designing her own eco-line of baby clothes, but it's those charming dresses her character Lemon on "Hart of Dixie" is wearing that we are dreaming about. Not always the friendliest character, Lemon's dresses are sweet as Southern pie. Our favorites? The Mondrian print shift, black-and-white lace and leather panel frock, and yummy golden silk embroidery numbers. It makes you want to rush over to her closet for every cocktail party and wedding this summer, begging to borrow her feminine frocks. She's the antagonist we can't take our eyes off. Though, let's face it, Lemon would never share.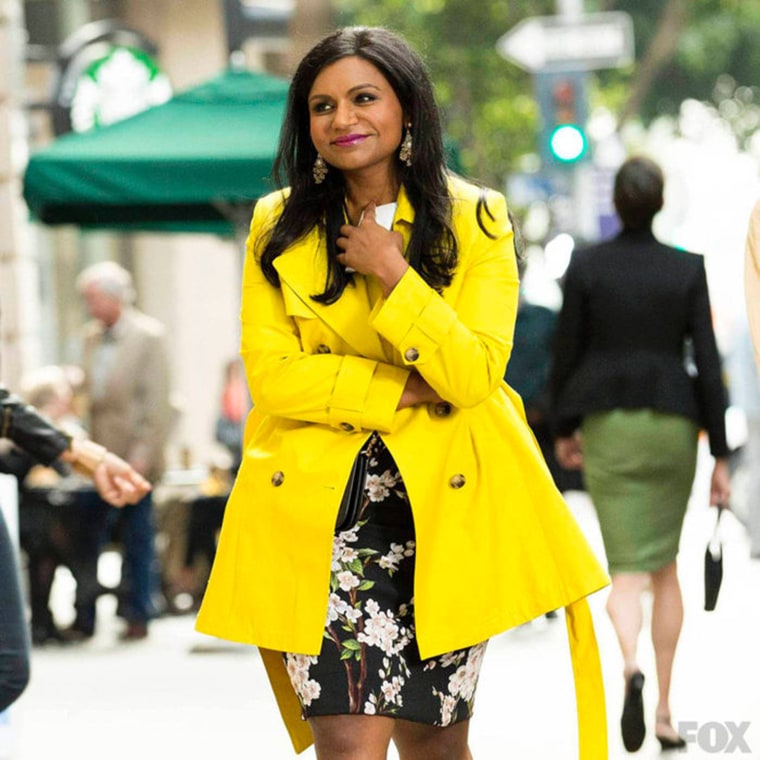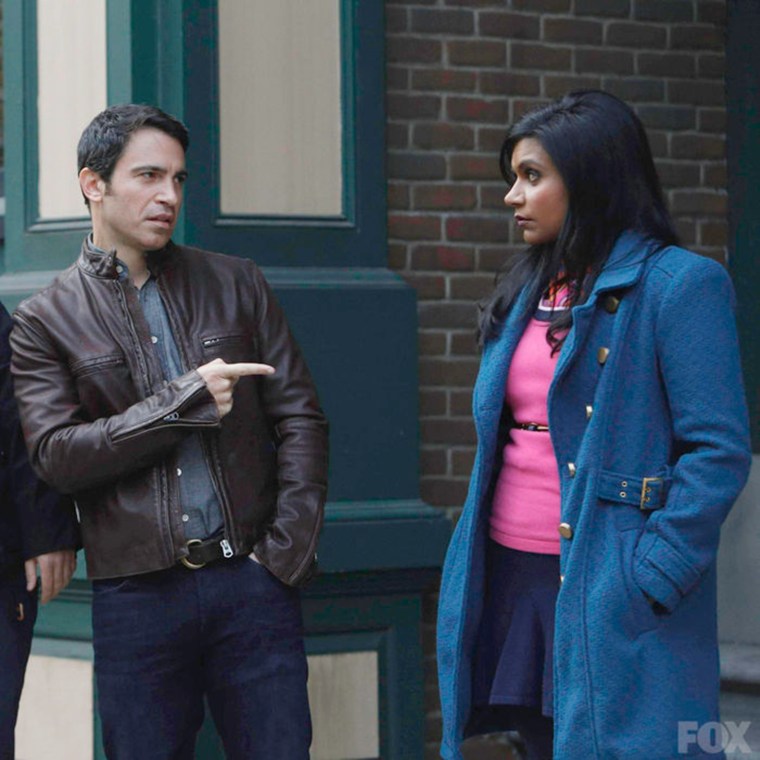 Dr. Mindy Lahiri, FOX's 'The Mindy Project'
Style: Vibrant and playful

Mindy is basically a more realistic Jess from FOX's "New Girl". Dr. L's clothes are a reflection of her coming-of-age dating exploration, bright and fun '50 and '60s-inspired ensembles that somehow stay playful while work appropriate. If we have to narrow it down, it's Mindy's bright-colored coat collection we drool over the most. Classic and care-free, her style manages to be girly and sexy with no shortage of vibrance. Plus, I feel like she would love to act as stylist while we swap stories and celebrity gossip over a tub of ice-cream (if she can decide on a flavor).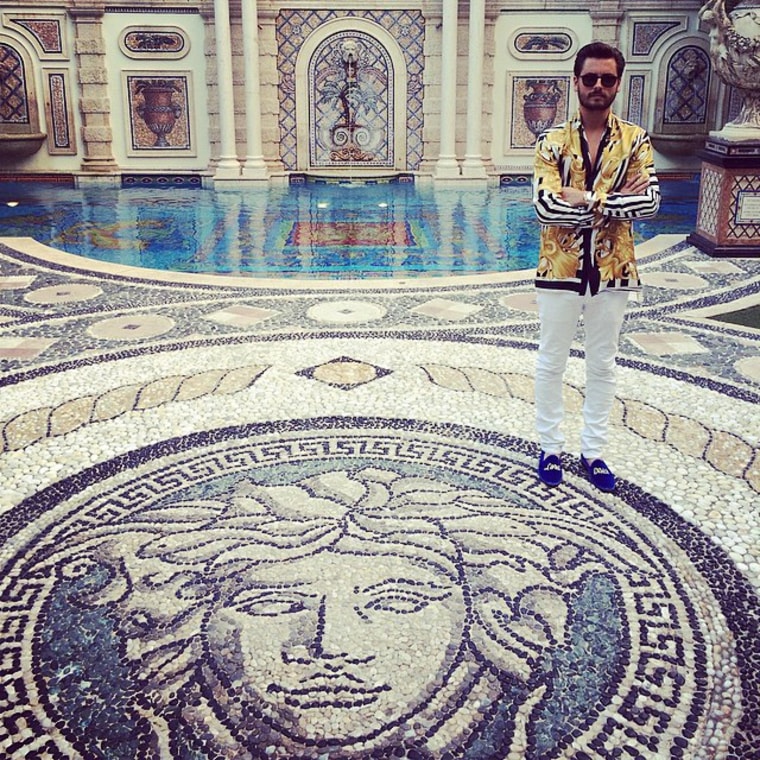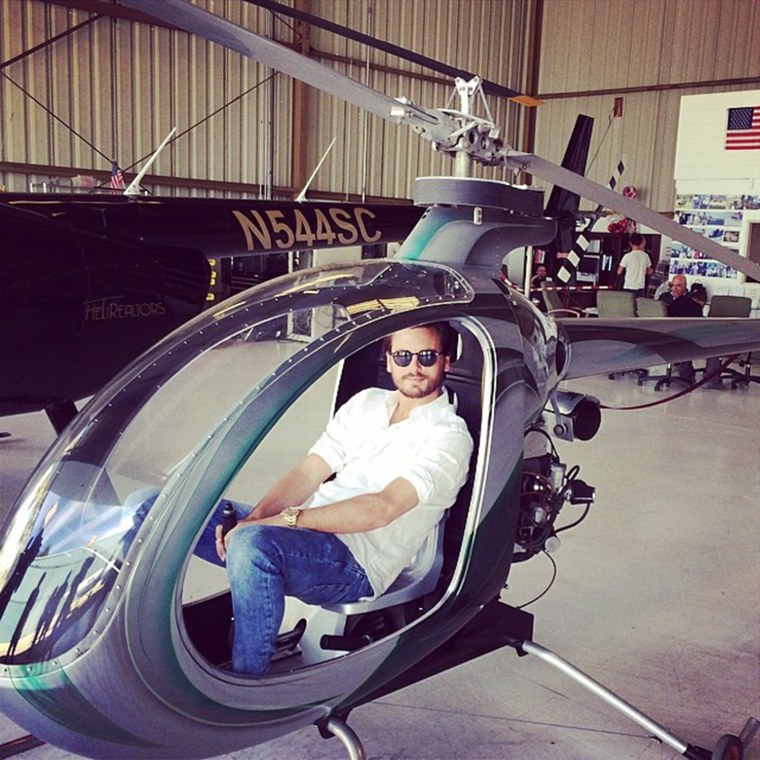 Scott Disick, E!'s 'Keeping up with the Kardashians'
Style: Yacht chic

Special shout-out to Scott Disick, excuse me, Lord Disick. While the ladies of the Kardashian "klan" have their own trend page on the E! network's website, the real style hero is self-proclaimed "most interesting man alive", Kourtney's husband, Scott. He's at times a total mess, but he's got his act together style-wise lately and he might just be the biggest character on that show. Ralph Lauren or Thom Browne would be the perfect partner to bring his preppy cotton and silk men's shirting to life. We know we are loving the dashing dad look.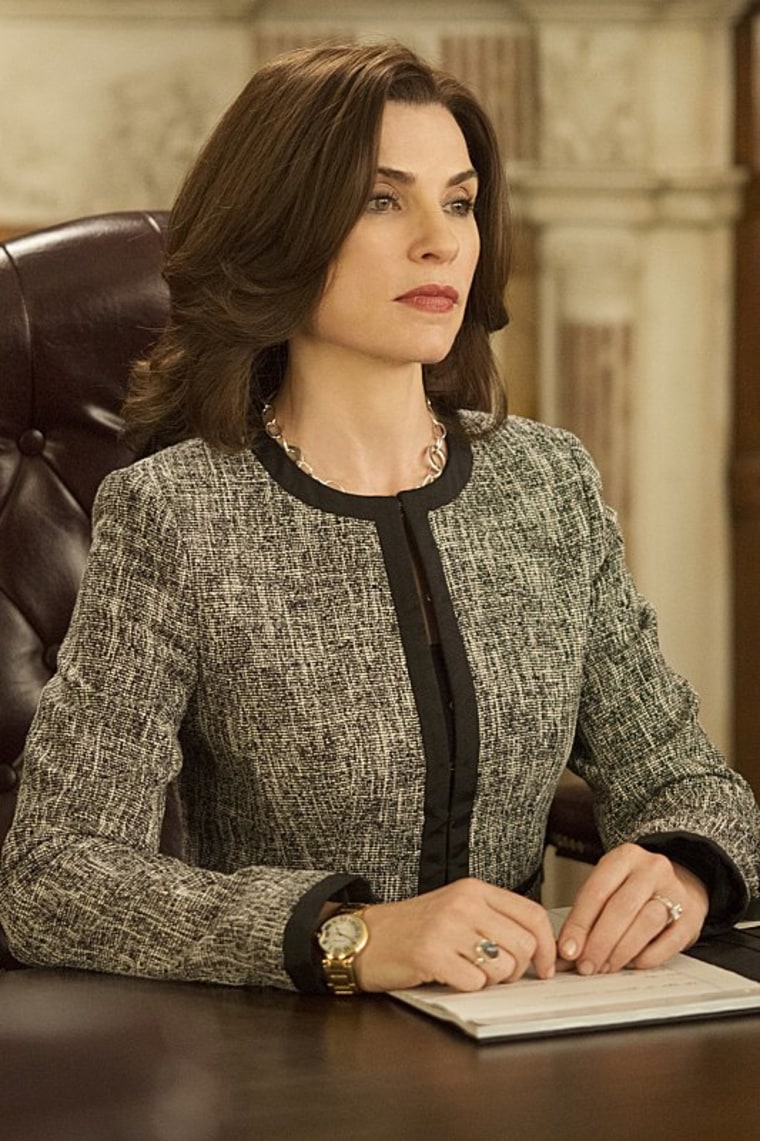 Alicia Florrick, CBS 'The Good Wife'
Style: Lady boss

If we had to give a tutorial on how to dress for the job you want — and succeed — we would center it around Alicia. Political "Stepford wife"-turned-legal-powerhouse, Alicia is a modern day Jackie O., and we simply love it. This black, white, and cream color-blocked zip blazer with slim black slacks could never make us frown.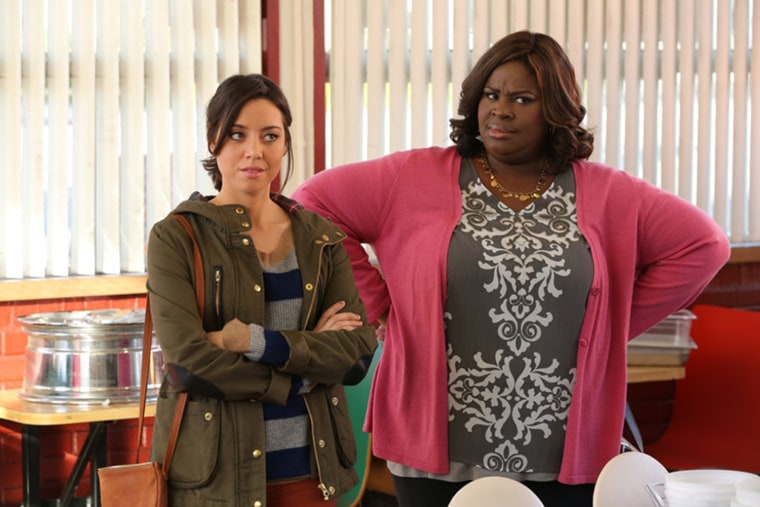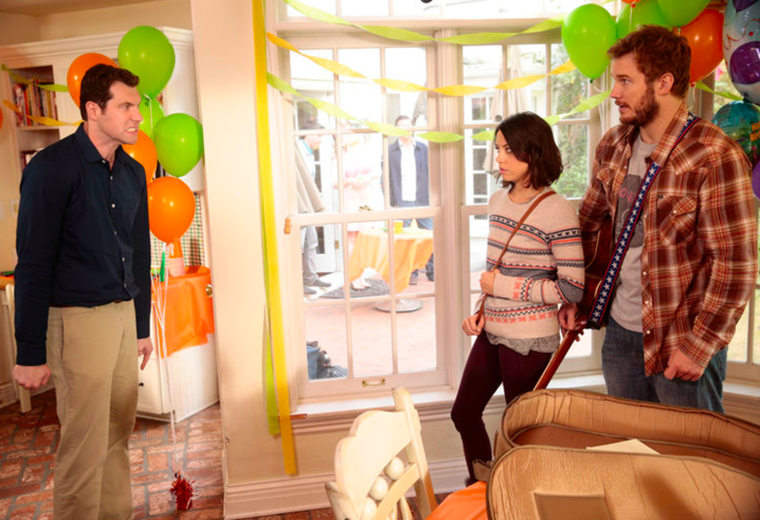 April Ludgate, NBC's 'Parks and Recreation'
Style: Casual cool

April has a quirky attitude visible through her trademark side glance but also through her casual and relaxed wardrobe. Aubrey Plaza's character is a woman of comfort and sarcasm. Our independent girl would never bother to wear a suit if she didn't have to. Instead she opts for a more casual sense of style, depending on skinny pants, loose tops and plaid shirts. On our days off we think it would be perfect to lounge in her snuggly striped sweaters.