A crisp button-down is certainly a wardrobe staple, but let's face it: It wouldn't hurt to make it a bit more dynamic and interesting!
You've probably tucked it into a pencil skirt and styled it in a front knot with denim, but we're excited to share new ways to button, tie and style your simple-seeming shirt to turn it into something unique, trendy and oozing with street cred.
First up, cold shoulder tops are a huge trend this season, but you don't need to shop for brand new styles to get the look (unless you want to). Reach for a baggier button-down and follow the steps below — it couldn't be simpler!
Step 1: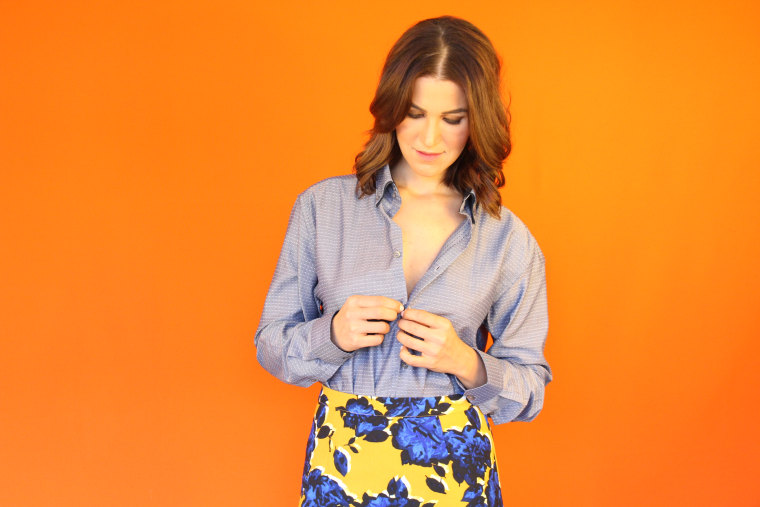 Simply unfasten three buttons, or enough so that the shirt clears your shoulders.
Step 2: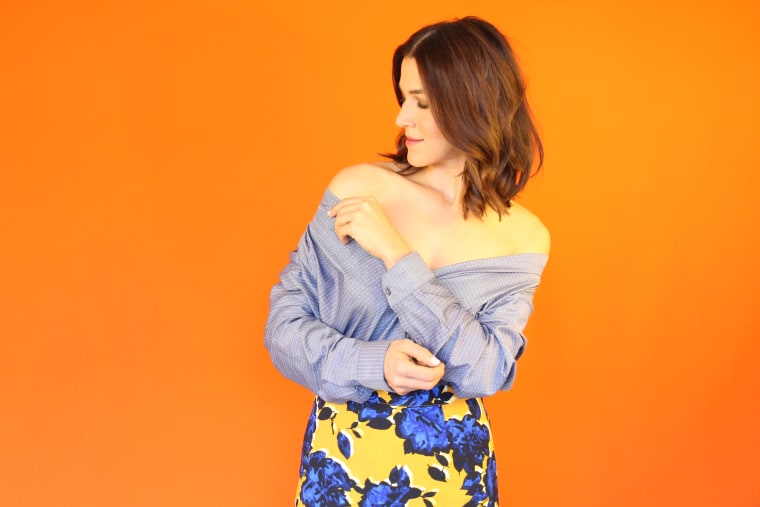 Push the collars down until they pass your shoulders, ensuring that the top lays at the same level on both sides. The front will now offer a slight V-neck effect.
RELATED: 25 of the most comfortable (and fashionable!) flats to rock this spring
Step 3: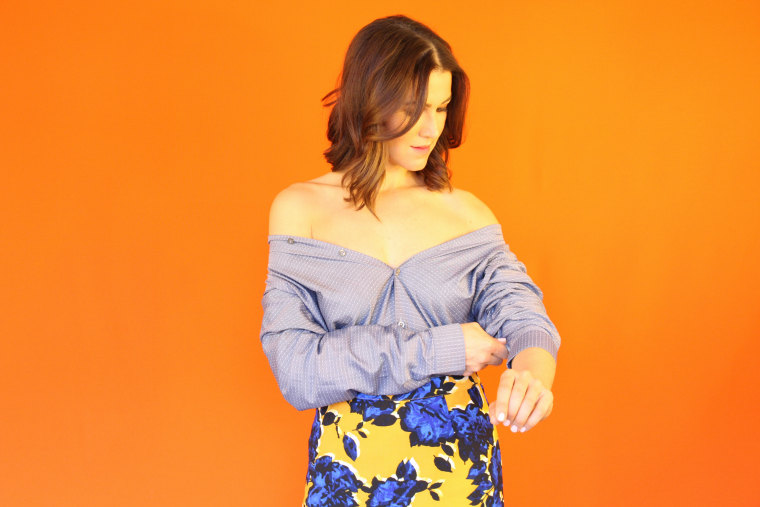 Scrunch the sleeves up past the elbow.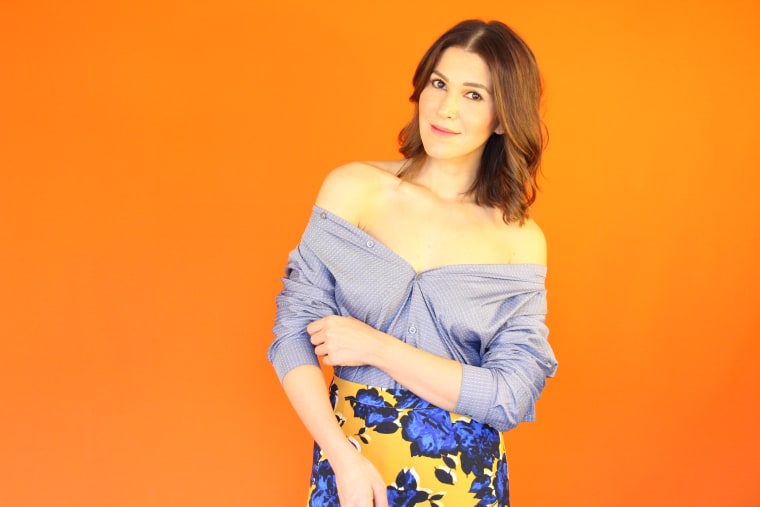 Don't be afraid to really roughen them up!
And voila!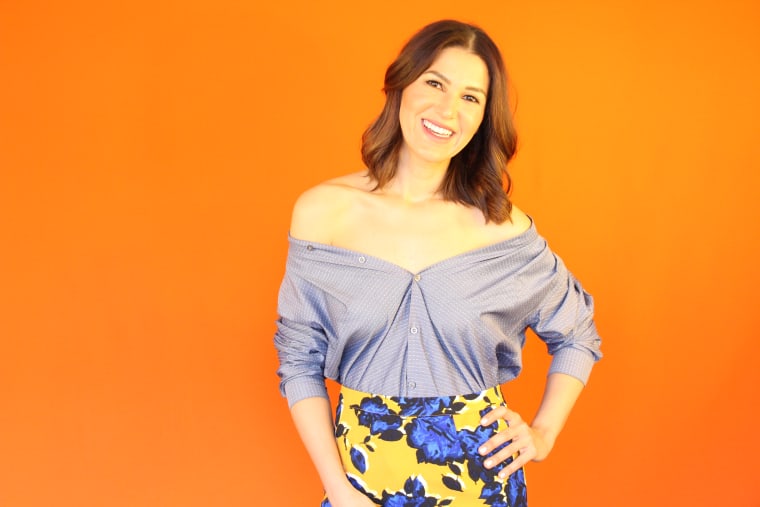 See, it looks just as cool from the back.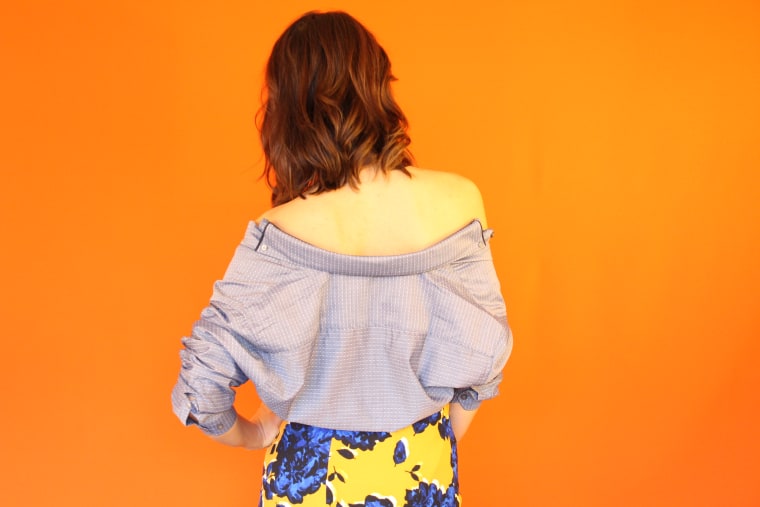 RELATED: 21 ways to try the most universally flattering silhouette of the season
If you're wondering how to make the style stay put, check out Lilliana Vazquez's brilliant trick below via Refinery29.
Credits: Blue Spot Long Sleeve Shirt, $15 at Primark, Who What Wear Pencil Skirt, $29.99 at Target.