For women who wear a larger bra size, it's nearly impossible to find one that fits well and feels comfortable. Straps dig into shoulders, backs ache all while underwires jab at sides — and forget about finding something that looks fashionable or sexy.
As a busty lady herself, Laura West knew the struggle well. While talking with friend and fellow industrial designer, Sophia Berman, the two realized that they could change this common problem.
"We said 'there's got to be a better way of doing this for bustier women,'" says Berman. (As an experiment, the two even had men try on bras with melons to hilarious effect.)
What they designed became the basis for a new company, Trusst Lingerie. And their idea clearly hit a nerve: With 18 days left in its Kickstarter campaign, the company exceeded its $25,000 goal by more than $5,000.
To tackle the issue, West and Berman considered the problems of underwire bras — which haven't changed much since their introduction 110 years ago — as an engineering problem. That's when they thought of a truss, which bolsters bridges and roofs. What if a truss could support breasts from the bottom instead of hoisting them from the top?
"If (trusses) have been holding up bridges for so long, why not the body?" says West.
With Berman adding, "Breasts are another mass."
Using a 3D printer, the women created various bras with supports below the cup. After 35 to 40 different prototypes, they have three bras named after their mothers: the Marjory, the Suzanne, and the Jessica. All three leverage the strength of the ribs and core to offer support from underneath rather than above. This method eliminates underwire altogether and reduces back and neck pain.
"We have had a lot of women who say 'Thank God there is something that fits,'" says Berman, the company's CEO.
Halfway through the interview, I try on a prototype of the bra. As a 38DD, I have experienced my own problems finding bras that fit correctly without looking frumpy ("There's a reason that people call large-sized bras 'granny bras,'" West says.)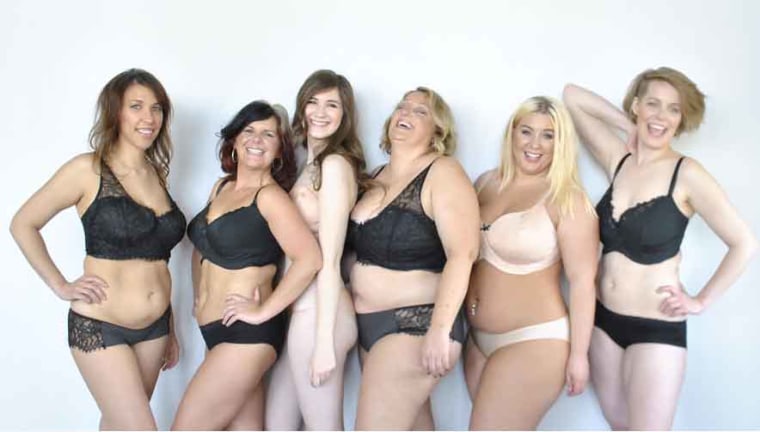 While the prototype's cup size was a little large on me, I immediately felt less pain in my shoulder and neck. I could feel a structure underneath that stayed flush against my ribs without poking. This support system is definitely larger than a traditional underwire and also a bit more noticeable. West and Berman say the infrastructure won't feel as rigid or obvious in the next version of the bra. I do wonder if it would cause extra perspiration when the temperatures rise, but I definitely appreciated the extra support and comfort.
Trusst Lingerie currently works as part of an incubator in Alpha Lab Gears, but the founders have plans to move into their own office this summer. All the additional funding that they raise during the Kickstarter campaign will go toward creating additional sizes and styles, such as strapless versions or sports bras.
Overall, West and Berman said they're happy to revolutionize a product that remains so integral to women's lives while having loads of fun.
"It's fun to be working on something that we can relate to," says West. "Who gets to talk about boobs at work without HR (getting involved)?"