Who said three's a crowd?
For the 50th Anniversary Sports Illustrated Swimsuit issue, a trio of beauties grace the cover: models Nina Agdal, Lily Aldridge and Chrissy Teigen, the first cover appearance for all three. The ladies join the ranks of other household names such as Heidi Klum, Tyra Banks and Cheryl Tiegs.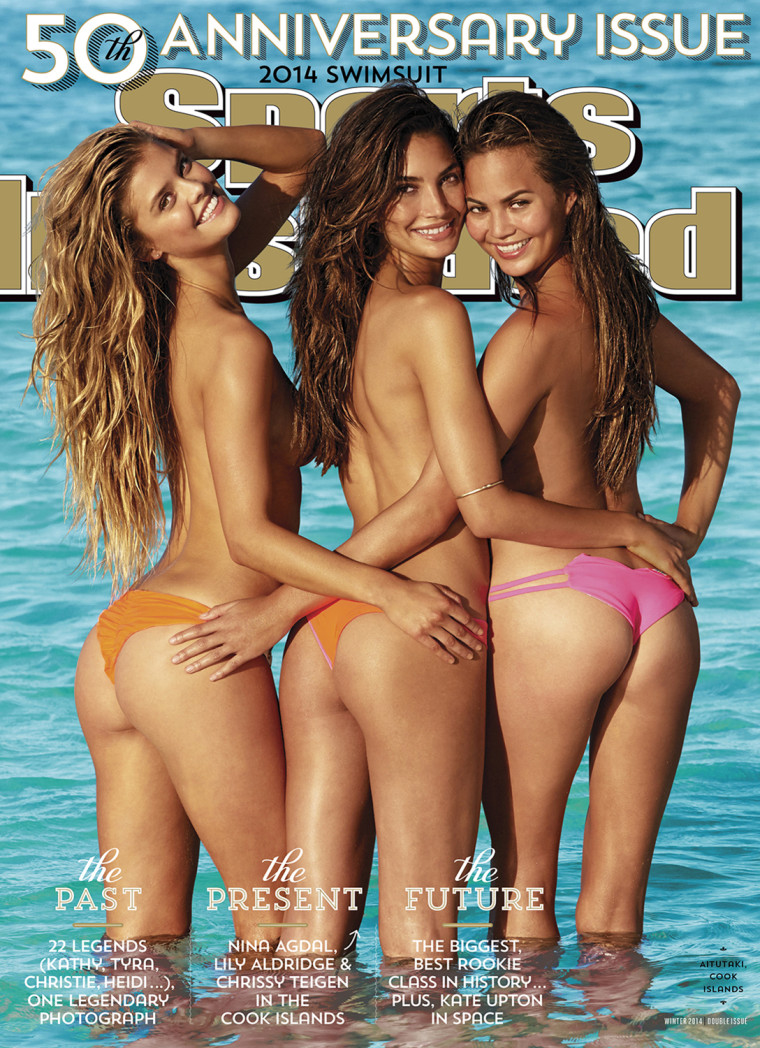 "[The 2014 cover] is presented from a unique perspective, with a lighthearted spirit and breathtaking setting that lets the imagination run wild," said Sports Illustrated Swimsuit Editor MJ Day in a statement. "This is what Swimsuit does best and we're thrilled to see it captured in such a memorable image."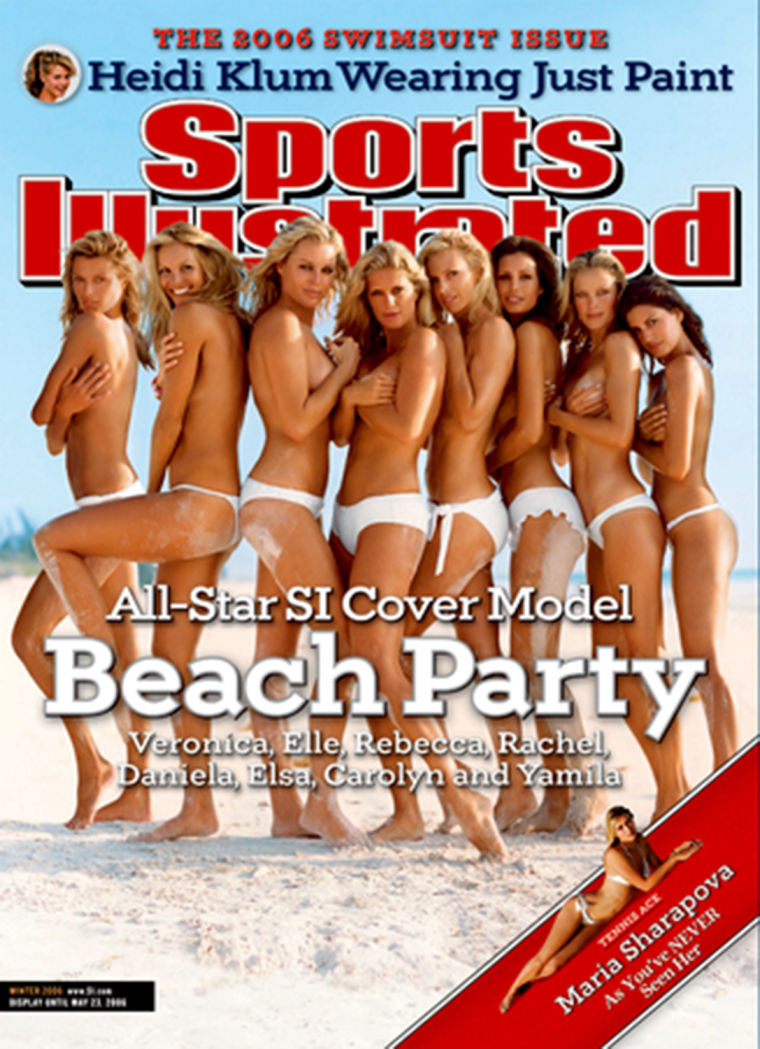 Day says they chose Aldridge, 28, a Victoria's Secret Angel, because she's a fashion industry star; Teigen, 28, who is married to musician John Legend, for being a "glamorous, dynamic" cultural phenomenon; and Denmark native Agdal, 21, simply because she's "a bombshell." (We can't argue with any of those.)
"I am so incredibly honored to be part of this issue," Aldridge told the magazine. "As my first time ever shooting with Sports Illustrated, I never imagined I would be on the cover."
The 50th anniversary issue cover, photographed by James Macari, is the first ensemble cover since 2006, which featured Veronica Varekova, Elle Macpherson, Rebecca Romijn, Rachel Hunter, Daniela Pestova, Elsa Benitez, Carolyn Murphy and Yamila Diaz-Rahi and the fifth cover to feature multiple models ('06, '96, '94, '76).
The issue hits newsstands (and boys' bedrooms) on Feb. 18. Tune in to TODAY on Monday for the first live interview with the lucky models.