It's nearing March 24, which can only mean one thing — the TODAY Wedding is just around the corner!
If you haven't heard, TODAY is throwing the ultimate wedding in honor of the March release of "My Big Fat Greek Wedding 2." We partnered with our sister company, Universal Pictures, to ensure that the lucky couple you chose — Kaitlin Roseman and John West — has the ceremony of a lifetime.
RELATED: America says 'I do!' Meet the winning couple of TODAY's Wedding
But once the heartfelt ceremony is over and the reception dance floor has cleared, there's still one very important celebration left: the honeymoon.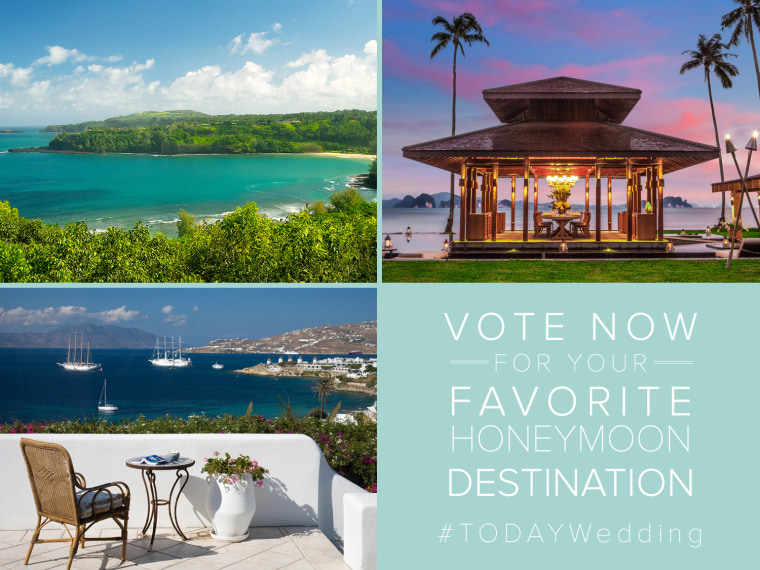 So, where should Kaitlin and John go? Just as you voted on the gown and tux, cakes, flowers, cocktails and so many others aspects of their celebration, their first vacation together as a married couple is up to YOU.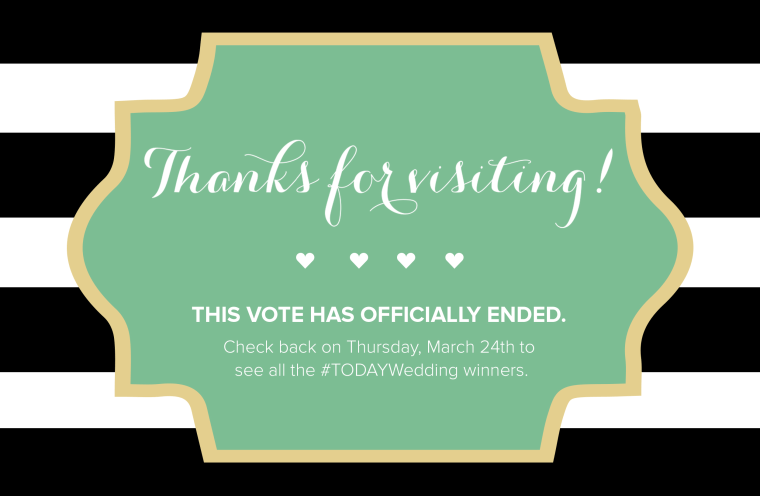 Luxury Retreats, a leader in global luxury villa rentals, is offering three lavish, adventure-packed options from which you can choose. All three 10-day packages come with a 24/7 concierge, private chef and business-class flight tickets — which makes your decision even more difficult. Each Luxury Retreats vacation is fully customizable, based on the Kaitlin and John's hobbies, interests and preferences, so the sky's the limit once they arrive!
RELATED: The most romantic hotels in the US and world rated by TripAdvisor
Read more about each destination and package, then vote for your favorite. And don't forget to tune in on March 24 to see all of the winners!
1. Hawaii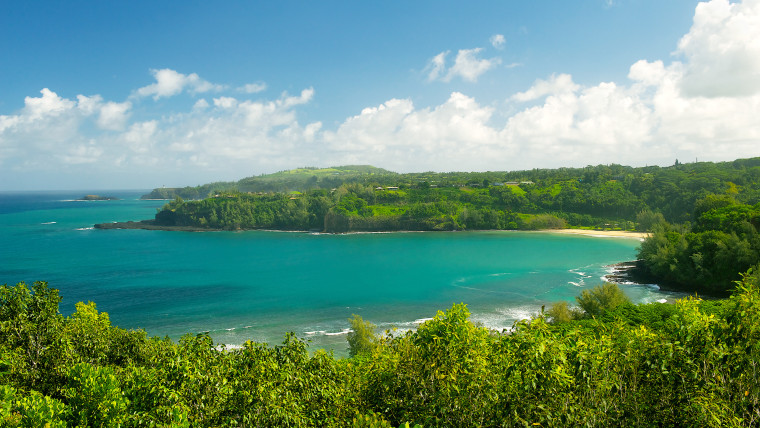 There's a reason why a trip to the Hawaiian islands of Maui and Kauai is one of the most popular honeymoon destinations. This 10-day vacation to paradise is equal parts luxury and activity!
It all starts on the island of Kauai at the Anini Vista Drive Estate, a villa that boasts a sun-filled open floor plan with vaulted ceilings, a salt water, lagoon-style pool and spa (complete with two waterfalls and grotto), a covered lanai (balcony) and a cozy fireplace and home theater. Here, our TODAY Wedding couple would take a helicopter tour, go on a fishing expedition and take in a traditional Lu'au feast.
Next up, Kaitlin and John would stay at the Shambala Estate on the breathtaking island of Maui. Situated 500 feet above sea level, this estate overlooks lush tropical gardens with panoramic ocean views.
They may never want to leave with a water slide, three heated swimming pools, a three-hole putting green and a poolside cabana complete with a bar, grill and billiards table on site at the property.
But if adventure is more their speed, the new Mr. and Mrs. West can take surf lessons, go whale watching, snorkeling, horseback riding or zip lining. Whether relaxing or taking in an exciting activity, how could they go wrong?
2. Thailand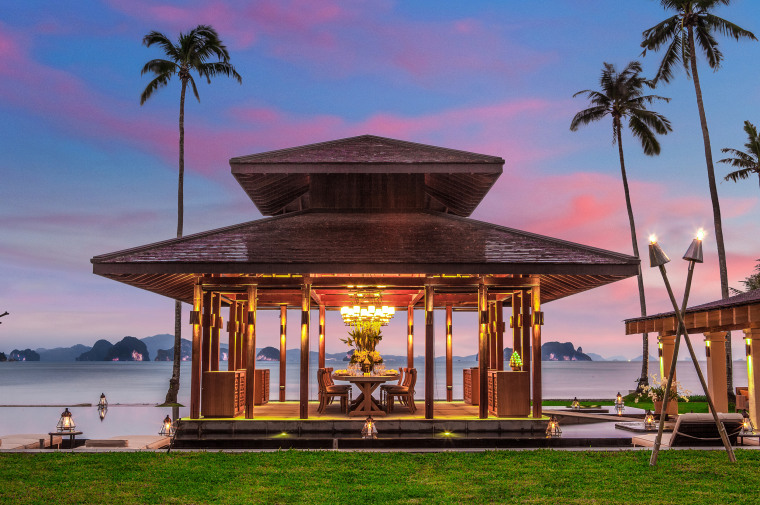 Private beach? Check. Vibrant culture? Check. Thrilling adventures? You betcha.
This vacation on the Thai island of Koh Yao Noi is one of honeymoon dreams and begins with a private helicopter, car or boat ride to the Ani Villas Thailand.
If they're not taking a dip in the 100-foot private beachfront pool, getting energized in the personal gym, finding balance in their own yoga pavilion or even making a big splash in the double-helix water slide — there are plenty of adventures that await outside of the villa walls.
From fishing with Thai locals, trying out Southeast Asian cooking classes (which include visits to local villages and rice paddy farms) or visiting markets and temples, there are plenty of unique cultural experiences to take in. If Kaitlin and John are looking for adventure, there are water sports, guided cave kayaking, assisted rock climbing on the dramatic cliffs and even kickboxing classes with a former Thai champion.
A once-in-a-lifetime experience with lessons they'll never forget? Where do we sign up?
RELATED: Which design should take the 'cake' for the TODAY Wedding?
3. Greece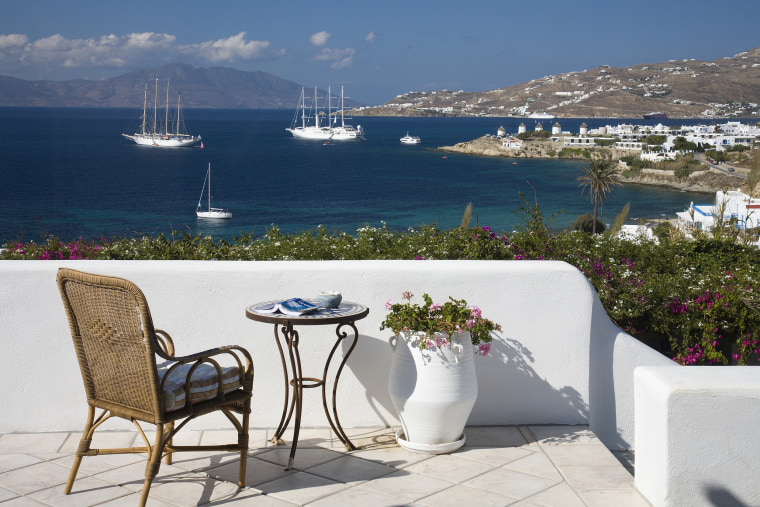 What goes great with a "big fat" TODAY Wedding? A "big fat" fabulous Greek honeymoon!
Kaitlin and John can enjoy not one, but two Greek islands on their vacation, starting in Mykonos at the Villa Hurmuses (rated as one of the Top 20 Greek Island Villas by Condé Nast Traveler).
This sun-drenched location, a favorite of celebrities and jetsetters, has spectacular views of the bay and a turquoise private pool. Then, they can pick which fun-filled activity they'd like to customize: a private boat charter around the island (with a picnic or barbecue on board), lunch and people watching at a popular beach club or water sports like snorkeling to surfing an diving at Mykonos' aptly named "Paradise Beach."
And they shouldn't forget to indulge in the culinary adventures like a private wine tasting and lunch at a famed vineyard, a visit to one of the island's organic farms to sample local produce and a meal at one of the five-star restaurants before hitting a nightclub. Afterward, the two lovebirds can can relax next to an open-stone fireplace.
Next up, a stay at the Villa Joy on the legendary isle of Crete, where they can browse one-of-a-kind shops, explore the island's famed sites of heroes and myths — hello, Minotaur! — enjoy superb meals at world-class restaurants and then dance the night away at lively beach-side clubs.
The couple can take a guided hike through Crete's stunning Samaria Gorge, a World's Biosphere Preserve, or, if they're looking to relax, the new Mr. and Mrs. West can slip into their own private pool and relax in a lush garden that looks over the picturesque town and glistening sea.
Whether exploring the island's spectacular beaches or experiencing underwater marvels with a customized snorkeling or diving trip, there are endless possibilities!
RELATED: Wedding gowns galore! See the dress (and tux) options for the TODAY Wedding