It's been decades since Tracey Norman's heyday, but now the model is back — and her voice is louder than ever. Known as the first black, transgender fashion model, Norman is no stranger to body positivity and inclusivity.
Norman, whose face was featured on a box of Clairol hair color in the 1970s, before the world knew she was born male, returned to the limelight last year when she appeared on the cover of New York Magazine. She's since graced the cover of Harper's Bazaar India, and even relaunched her relationship with Clairol.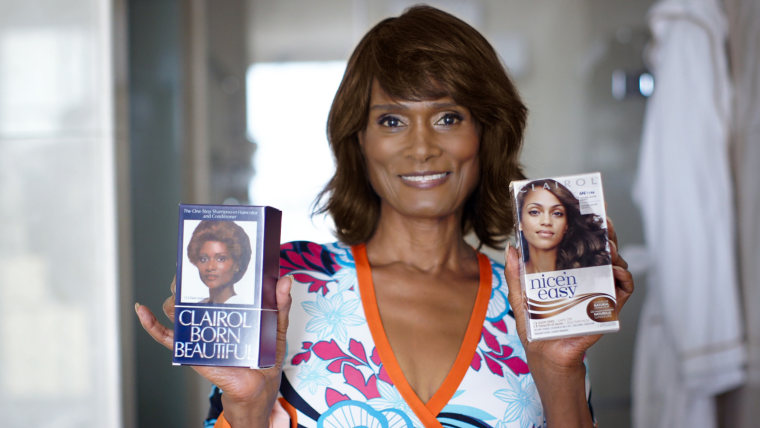 "It's all been a humbling experience for me," the 63-year-old model, who lives in Newark, New Jersey, told TODAY. "Because I came from an era of hate. And now I'm experiencing all this love. It's quite rewarding. I feel very blessed."
While being transgender was once Norman's secret, hidden from photographers, designers and even her own agency, today she's much more open about her past, and how society is moving forward.
Welcome to our first annual TODAY Style Heroes list, honoring 40 actors, designers, athletes and revolutionaries changing the style world.
RELATED: Transgender woman featured as Women's Running magazine cover model
"In the '70s and '80s, there was a lot of hatred toward the transgender community, even within the gay community," she said. "Gay men didn't appreciate transgender people like me. Today it seems to be more acceptable. (Transgender women such as) Laverne Cox, Janet Mock — they're in the public eye."
"Eyes are open now to the beauty we possess and the talent we possess," she added.
As Norman tells it, her work as a model disappeared once she was outed as transgender: "Hatred stepped in and it changed my life," she said. "Today they don't have to worry about that. You're being hired for who you are."
She even went as far as to suggest that being transgender is a current trend in fashion.
RELATED: 'No one way to be feminine': Expert helps transgender women embrace identity
"When redheads were hot, that's all the magazines were using," she said. "When blondes were hot, that's all they wanted. When African-American models were hot, that's who they were using. As far as the transgender community goes, we're starting to get hot, but they're only going to let a handful of us in. We're also going to have a shelf life."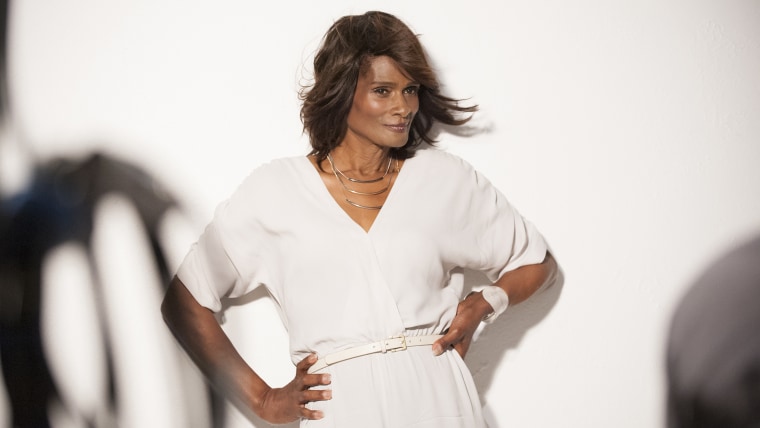 That's where society needs to step in, she said, and ensure that transgender people are valued long after they're considered trendy for fashion editorials.
For Norman, her battle wasn't always outward, dealing with people's perceptions of her body and sexuality. She also struggled with self-acceptance, feeling her features were too masculine, her arms too long and her hips too wide. And her weight often fluctuated as a young model, which would send her into bouts of depression, she said. It was advice from fellow model Pat Cleveland that finally helped.
RELATED: Models of all shapes and sizes fight for diversity with the All Woman Project
"She saw me looking into the mirror and she said to me, 'Study long, study wrong,'" Norman recalled. "I got it right away."
Now when asked what she loves about her body, the model is quick to reply. She loves her features: her sharp cheekbones and square jawline, and her smooth, brown skin.
The road to self-acceptance wasn't easy, but now Norman sees it as simply productive: a way to lead a more fulfilling life.
"To worry about things you have no control over … you know, to me it just doesn't make any sense," she said.