Topshop recently came under fire for showcasing extremely thin mannequins in one of its stores — for the second time in nearly two years.
Back in July 2015, a shopper publicly complained about the British fashion retailer's super-skinny mannequins, prompting the company to respond with the promise to stop using them in their stores.
But last week, an unhappy mother in the U.K., Zoë Mason, shared a Facebook post after her 15-year-old daughter came home from Topshop in Hereford, England, appalled by the unhealthy example of body image the store was promoting by using thin mannequins — figures that look remarkably similar to the ones used two years earlier.
"She thrust her phone under my nose and showed me this picture and said, 'Look at that, Mum! I mean just LOOK at it,'" wrote Mason. "'It's not surprising that so many of my friends think they are fat or just don't like their bodies. Are girls not meant to be happy whatever size they are?'"
The post continued, echoing her daughter's thoughts: "'It's places like that making my friends think their bodies aren't beautiful and that they shouldn't eat food they love and it makes me want to scream.'"
RELATED: Topshop's clear panel mom jeans might be the worst of all time
TODAY reached out to Mason, who clarified via email that her post isn't about "skinny-shaming" (she said she, herself, has a thin frame). "It is about making our young people feel like they are represented and are normal."
Her post gathered attention on Facebook, with hundreds of shares and reactions. One commenter wrote: "Being skinny is fine, if that's your natural size/shape; these mannequins don't even look human."
Another person wrote: "I am so proud of you Zoe. You are actually 'doing something' instead of grumbling and mumbling under your breath."
Mason wants to know why the mannequins have returned to Topshop. "Eating disorders are on the rise and there is plenty of research to show why," she said.
TODAY reached out to a Topshop representative, who declined to provide comment on this particular incident.
We decided to visit a Topshop store in midtown Manhattan on Thursday to see what its mannequins looked like.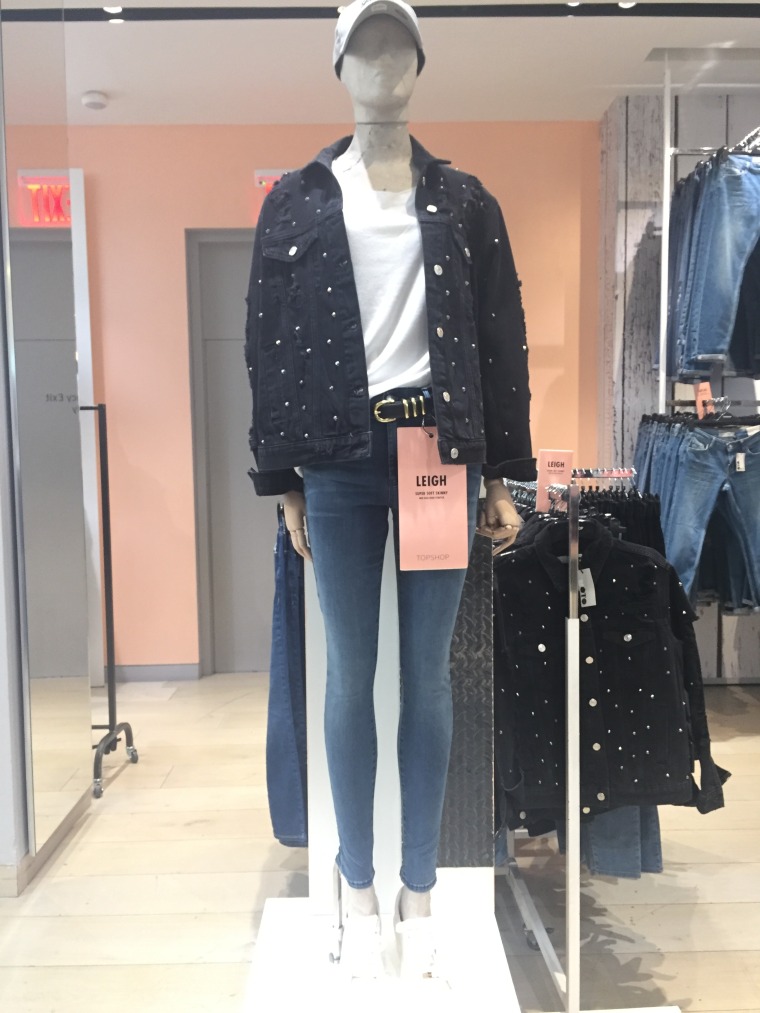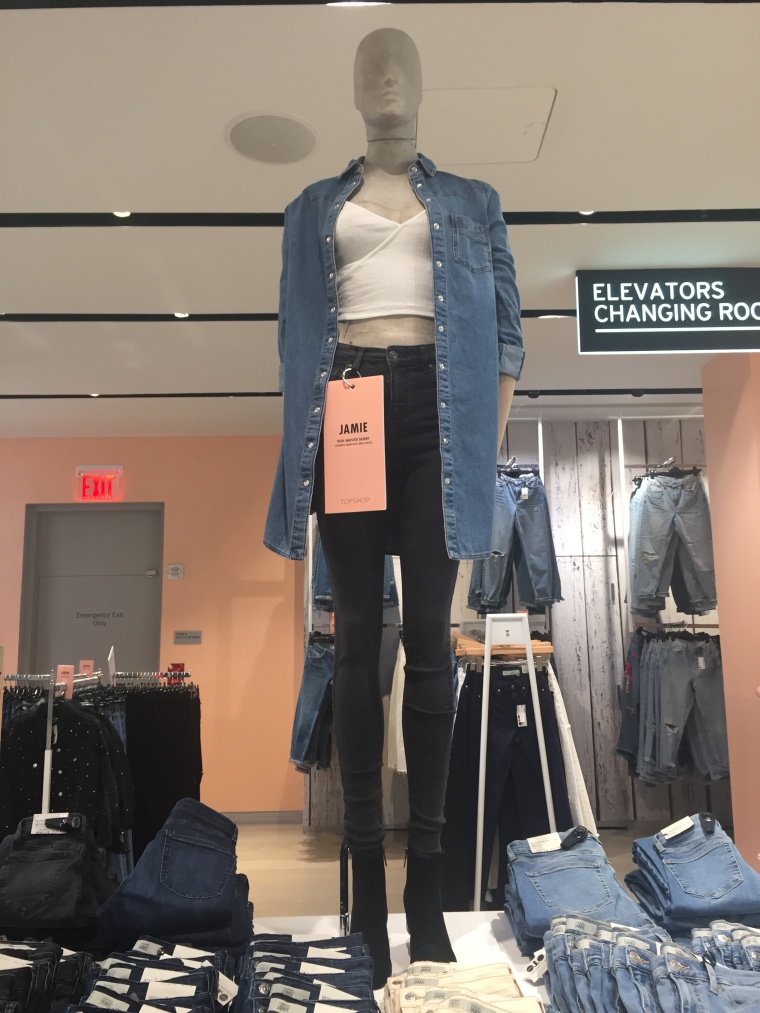 The New York mannequins are slightly different than the ones in the Hereford store — for starters, they have fingers (and more defined kneecaps). They also aren't as painfully thin as the ones posted on Facebook.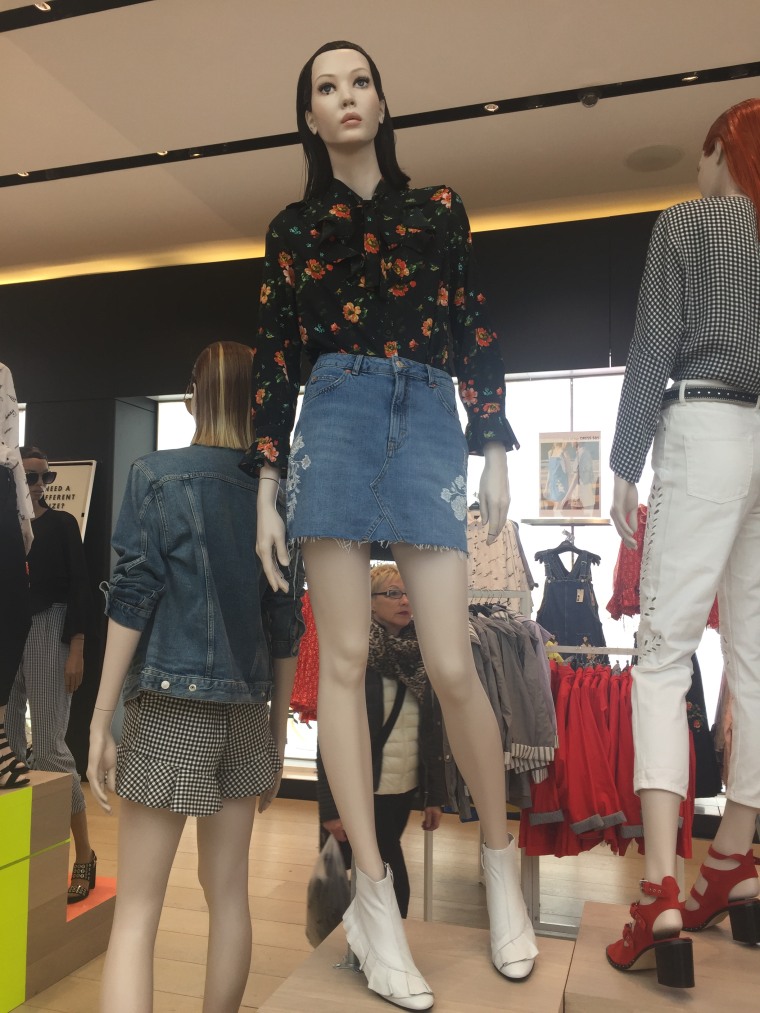 In the photo of a mannequin wearing a skirt, the thighs appear slightly more shapely, like an actual woman's body. The mannequins are still very thin, but they're much for appropriately sized.
"My daughter and I are asking for diversity and for mannequins to not be in submissive poses," said Mason. "We can all make a difference if we work together, I reckon!"