As 2014 comes to a close, we're counting down to the top 10 most memorable style moments. What was your favorite fashion moment of the year?
10. Jennifer Lawrence's dress inspires a meme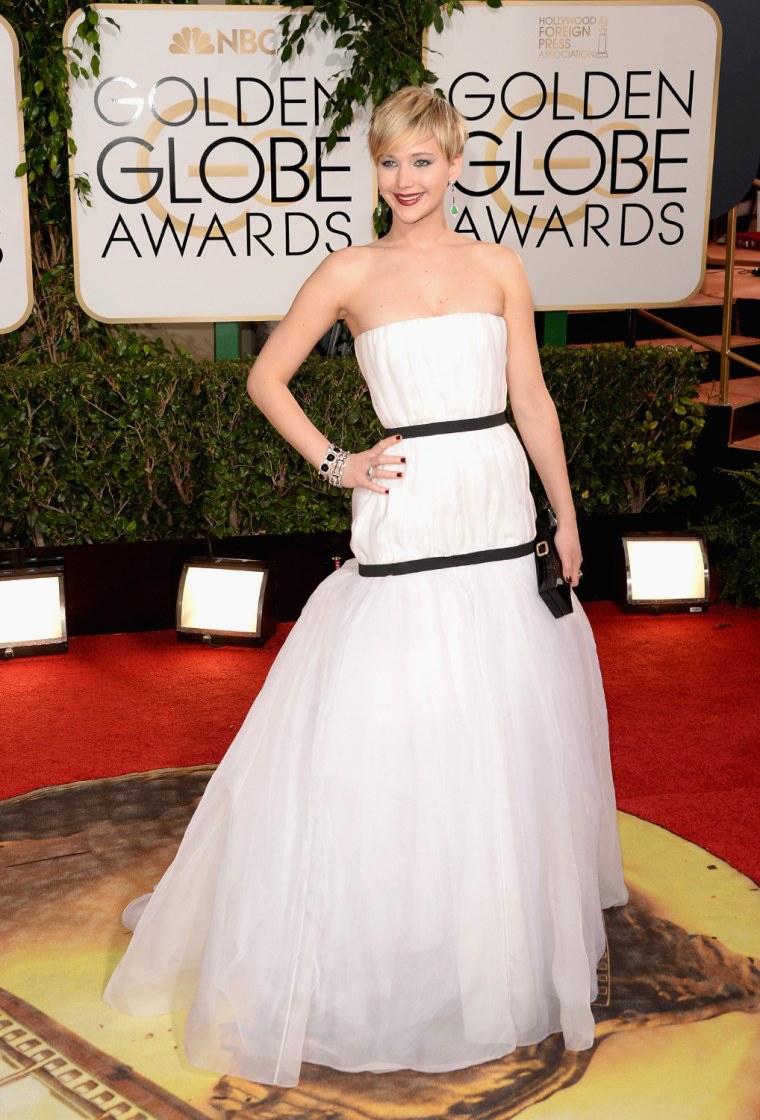 Jennifer Lawrence's Dior gown at the Golden Globe Awards looked simple enough for anyone recreate. The internet just couldn't resist.
9. Prince George's birthday overalls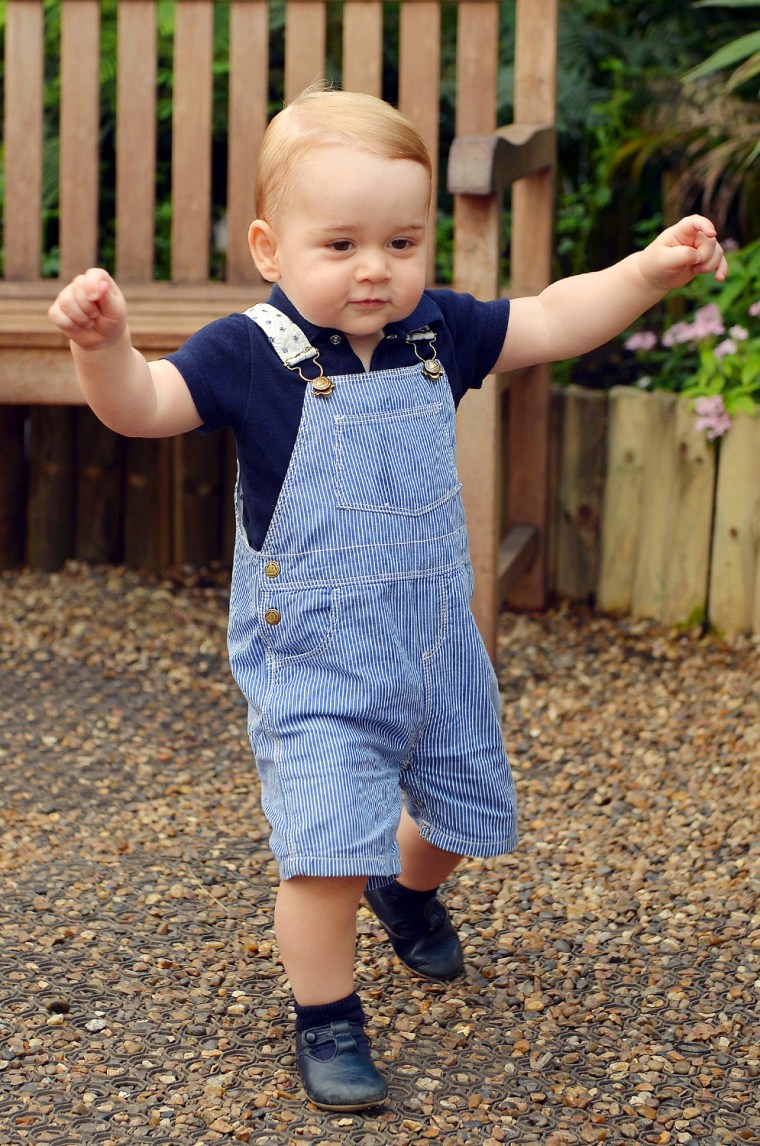 The little prince celebrated his first birthday in style with these adorable blue striped overalls. The look was so popular (and affordable!) that the $46 Petit Bateau cotton overalls sold out in mere hours.
8. Kim and Kanye land the cover of Vogue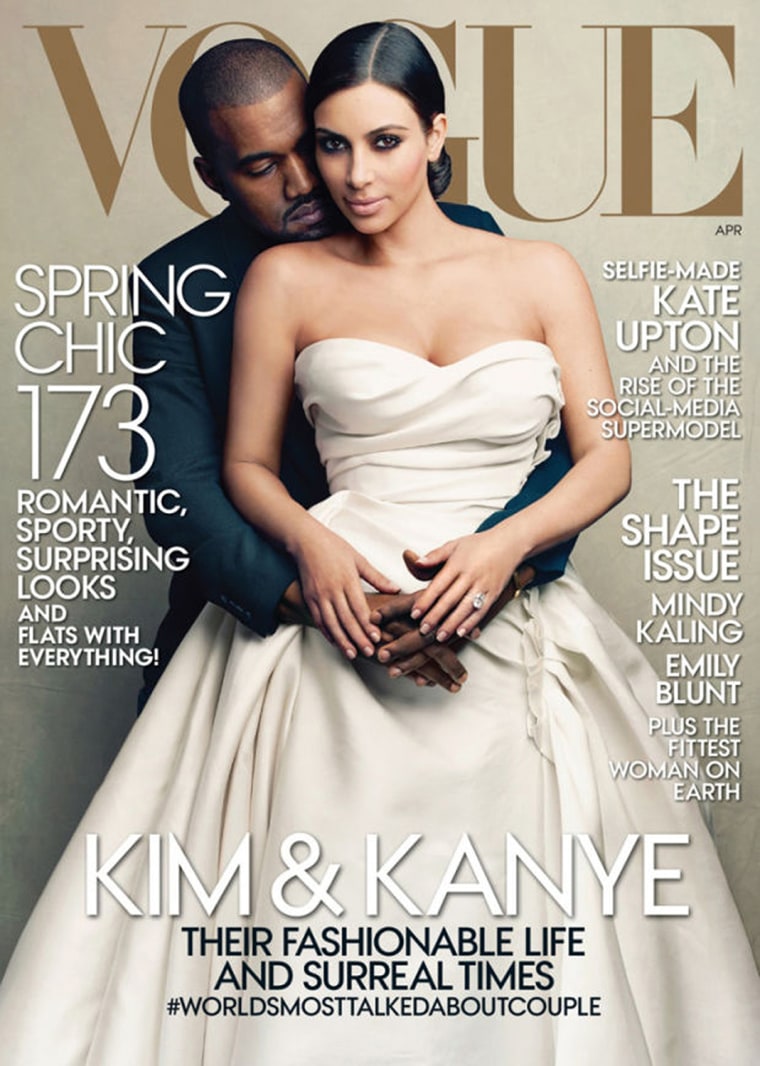 Love them or hate them, the #worldsmosttalkedaboutcouple officially made the jump from tabloid fodder to fashion royalty by appearing on the cover of Vogue magazine.
7. Katy Perry had fun with fashion in 2014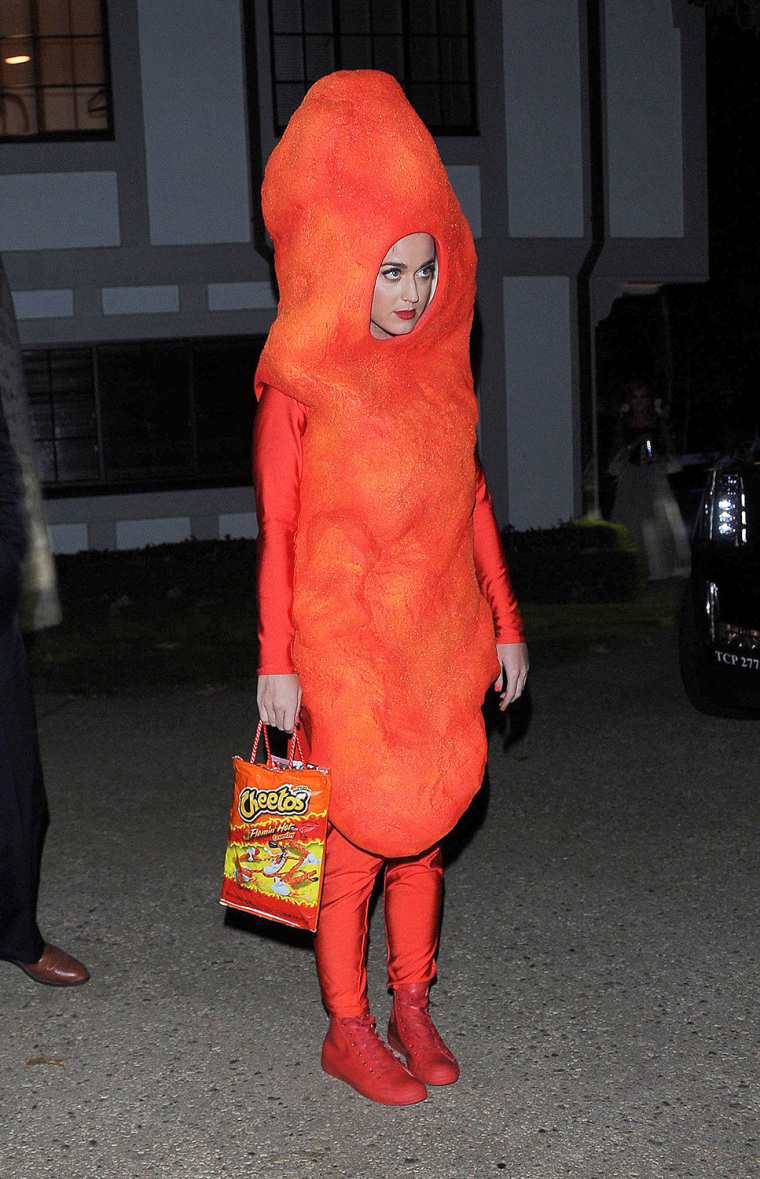 Whether she was dressing as a lonely Cheeto for Halloween or channeling Britney Spears circa 2001, we had a hearty giggle at Perry's sartorial choices this year.
6. Jared Leto's hair inspires a generation of men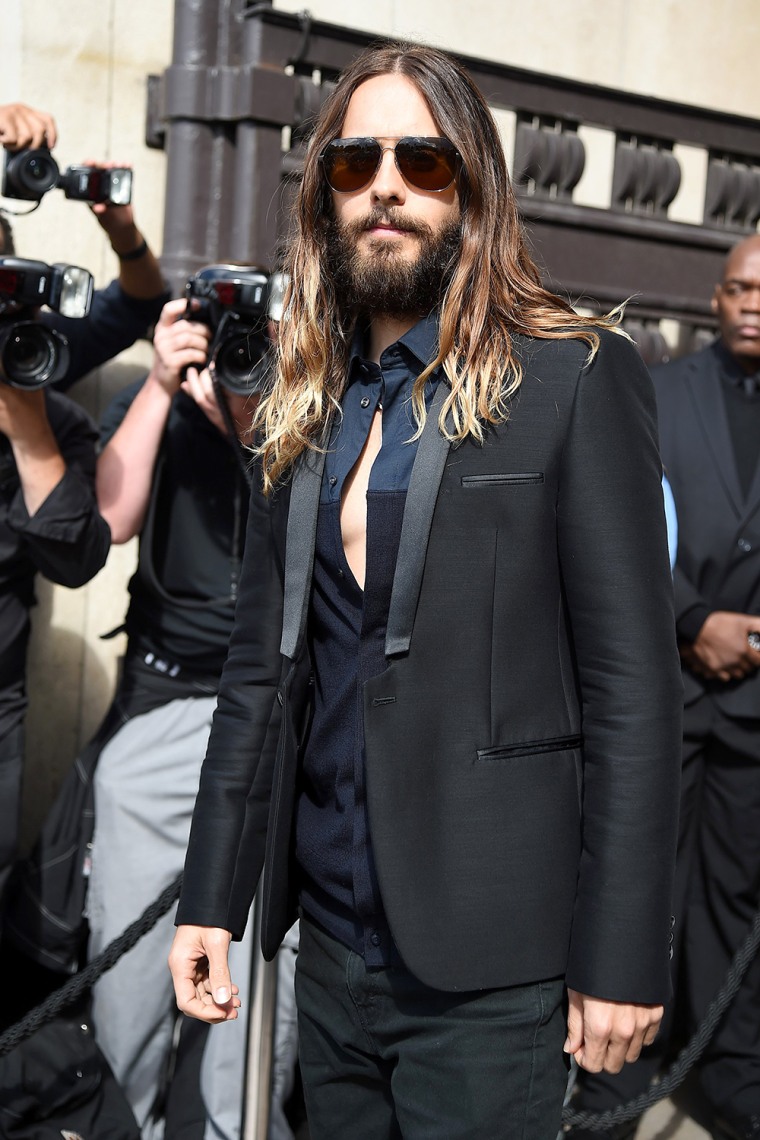 Jared Leto won an Oscar for his role in "Dallas Buyers Club," but we can't stop talking about his hair and expert ombré. He's inspired a generation of men to grow their hair long and rock the manbun, while even making women jealous of his luscious locks.
5. Angelina Jolie's veil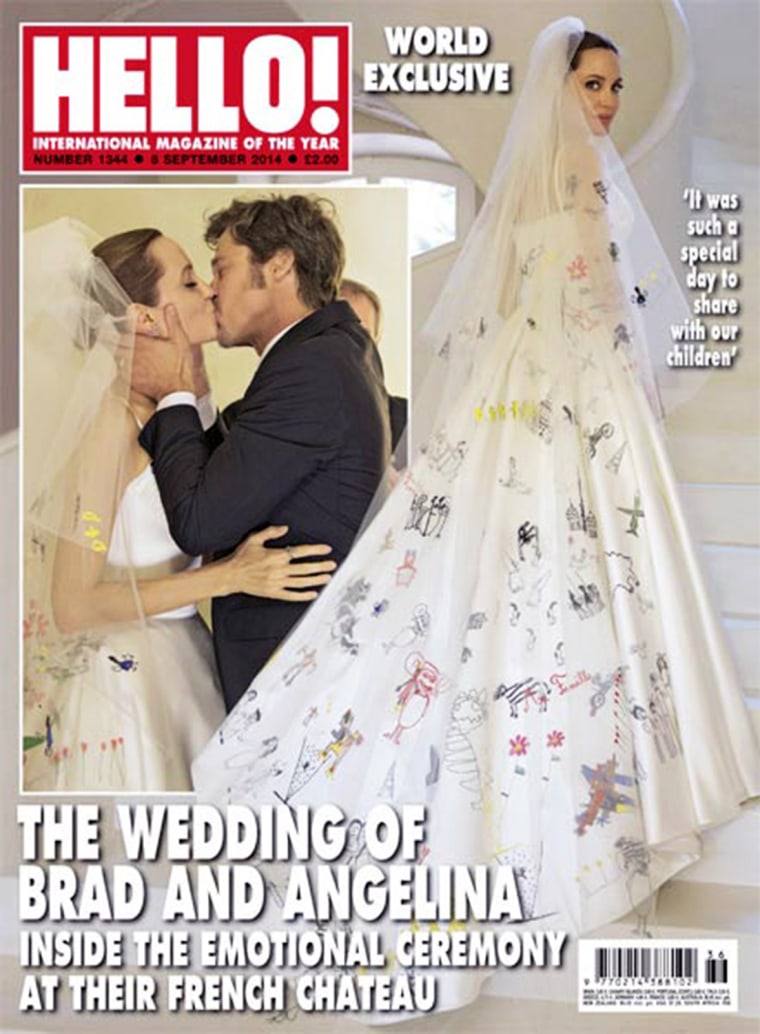 Has Angelina started a new wedding trend? The mother of six kids displayed some of her children's drawings on her veil in a creative attempt to include them. If you can't already tell, this has been quite the year for weddings. 
4. Pharrell's crazy hats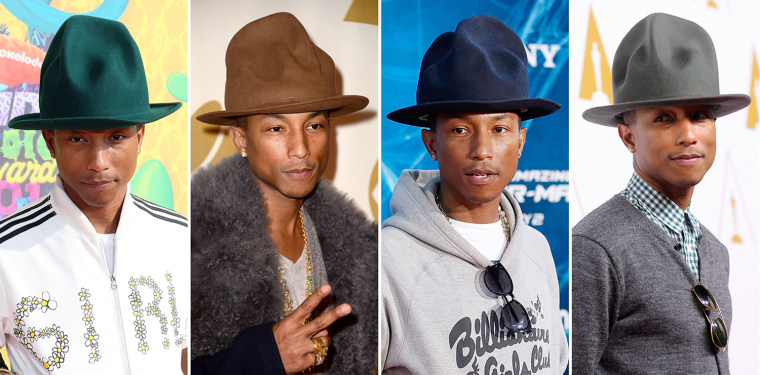 When Pharrell Williams showed up at the Grammy Awards in a hat of epic proportions, the world immediately noticed. The hat heard 'round the world inspired jokes, memes and even its own parody Twitter account. Did we mention it's literally displayed in a museum? 
3. Amal Clooney in Oscar de la Renta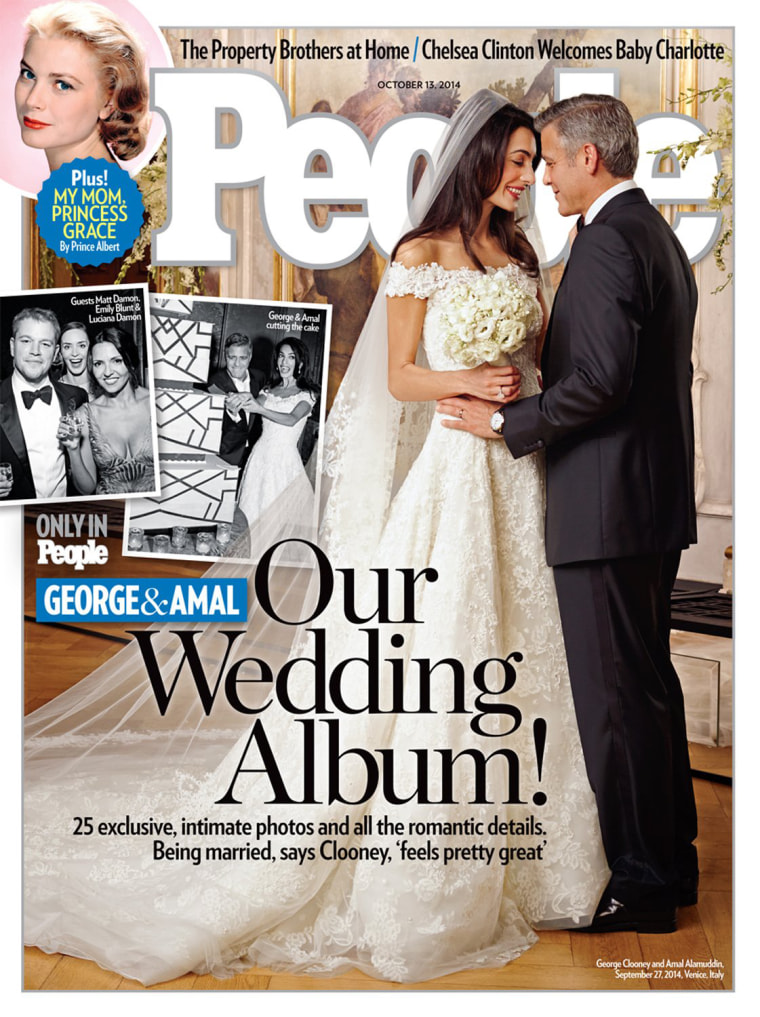 It was a tragic loss for the fashion world, but there couldn't have been a classier lady to don Oscar de la Renta's last major gown. Amal Alamuddin (aka Mrs. Clooney) chose a lace, off-the-shoulder dress for her Venice, Italy nupitals.
2. Johnny Weir and Tara Lipinski at the 2014 Sochi Winter Olympics
Sure, they weren't actually competing in the 2014 Sochi Winter Olympic Games. But Johnny Weir and Tara Lipinski won gold in our books for their amazing fashion choices. They did such an incredible job, they later became NBC's fashion police for the Oscars! 
1. Everything Lupita Nyong'o!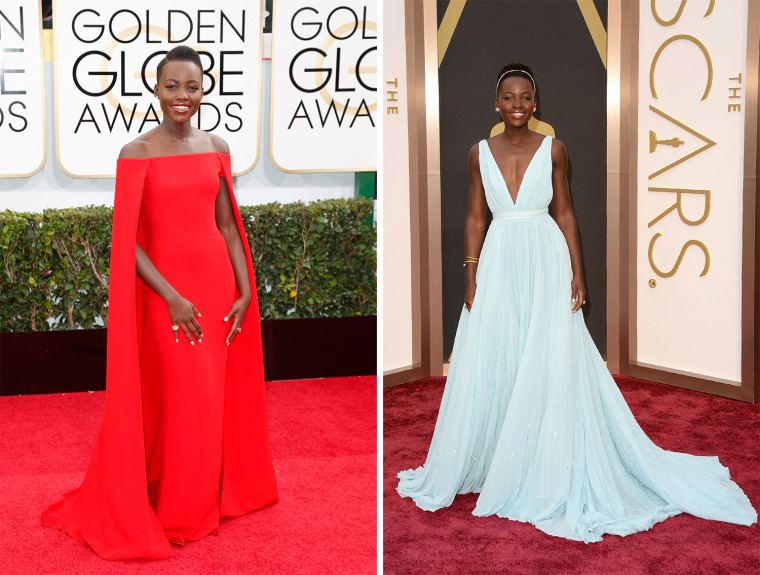 Lupita Nyong'o stole our hearts the moment she walked onto the Golden Globe Awards red carpet in a jaw-dropping, red Ralph Lauren gown. And she continued to be a class act at every appearance. She spoke about skin color and beauty standards on Sesame Street, became Lancome's first black ambassador and was even named People magazine's Most Beautiful Person of 2014. This was your year, Lupita!
See more of Lupita's gorgeous looks:
Bright yellow, sky blue, rich red, shimmering gold — there's not a color that the fashionably adventurous Oscar-winning actress hasn't conquered.