Snail-slime face cream is one thing, but would you let live snails crawl around your face in the hopes of achieving a softer, smoother and more youthful-looking appearance?
A new facial treatment offered in a Tokyo spa involves snails maneuvering all over one's skin. The slimy mucus left behind the shelled creatures supposedly provides beneficial properties to the skin, easing inflammation and providing moisture.
The $250 "celebrity escargot course" offered by Tokyo's Clinical Salon also involves a facial massage and use of an electrical pulse machine.
"There's always going to be that beauty innovation. I'm sure you guys remember the fish-eating pedicure? Nightingale feces facial?" recalled Lucky magazine's style editor, Lori Bergamotto, on TODAY Tuesday, where anchors tried out the routine on a lucky recipient.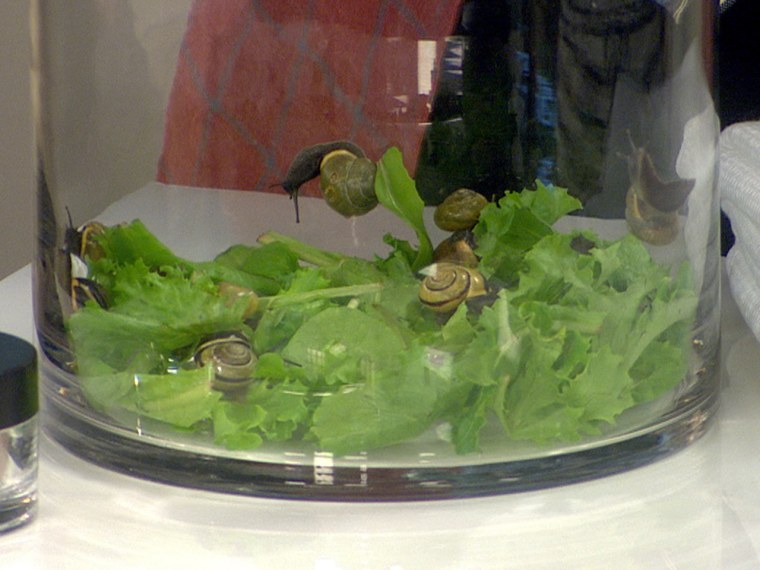 While the treatment may be getting interest overseas, it doesn't appear to have caught in the United States.
"The Japanese salon claims it's a celebrity facial, but I don't know of anyone in Hollywood who seeks the treatment out, pays for it, and repeats it because of impressive results," said TODAY style editor Bobbie Thomas.
That may be a good thing, since medical experts question the effectiveness of such treatments.
Snail slime is indeed rich in antioxidants and hyaluronic acid, which can help plump the skin, said Joshua Zeichner, director of cosmetics and clinical research in dermatology at New York's Mount Sinai Hospital. But there are countless hyaluronic acid serums and moisturizers, including snail creams, commercially available that can provide similar benefits, he told TODAY.com.
Zeichner said it would be tough to pinpoint what specific element of the facial is actually working – the snail slime, or the manual massage and electrical stimulation that come with the treatment.
"There are more factors involved in the facial than just the snails, so it's hard to tell what is actually giving the improvement," he said.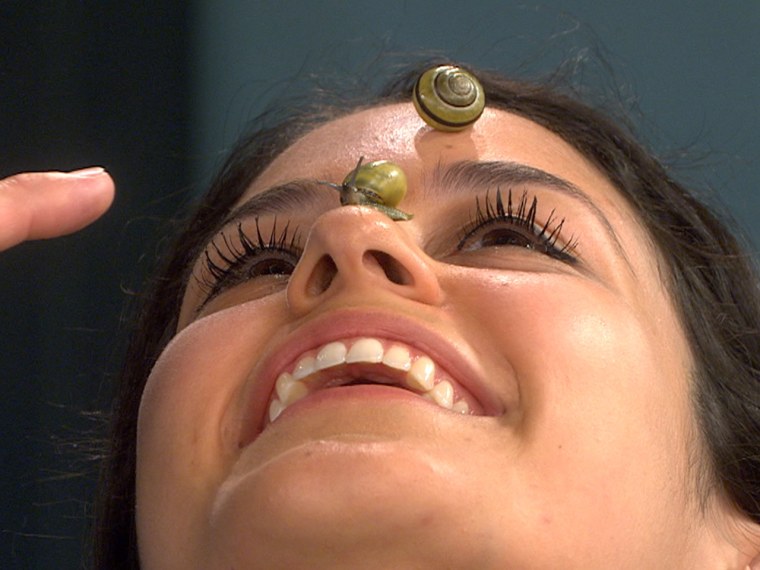 But Zeichner understands what might be contributing to the interest overseas.
"We live in a society where more and more people are turning toward natural treatments and having a snail crawl over your face certainly is one way of getting close to nature," he said.
Still, he expressed caution to those interested.
"We really do need this type of treatment to go through testing to evaluate whether it truly is effective and even more importantly, to make sure that it's safe."
Too kooky? Take a look at odd and unique designs from Paris Week Fall / Winter 2013.