With Wimbledon in full swing, Nike is facing backlash over the tennis dress it designed for its sponsored female athletes this year.
The dress, named "Premier Slam" and retailing for $100 on Nike's website, came under fire for its length when some pros, including Canadian 2014 Wimbledon finalist Eugenie Bouchard, were spotted wearing it.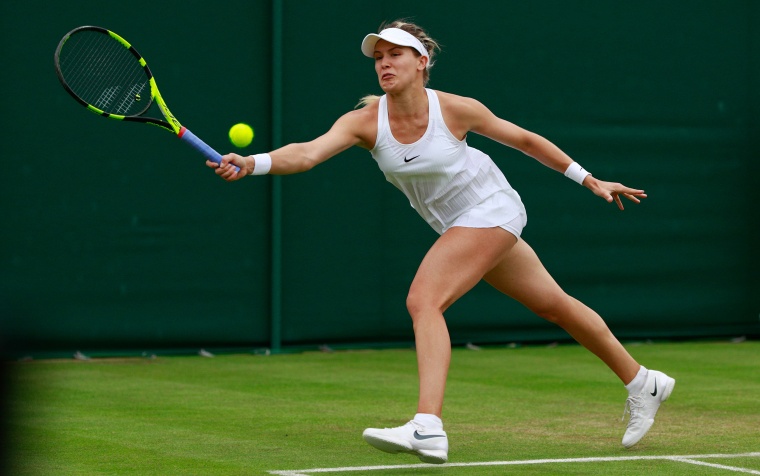 Some players complained that the dress flies up above the waist and gets in the way during play.
In a comment to TODAY, Nike representative Matthew Kneller shot down rumors of a potential recall.
"The product has not been recalled and we often customize products and make alterations for athletes as they compete. We work closely with our athletes to provide them with product that helps them perform and feel their best on the court," Kneller wrote.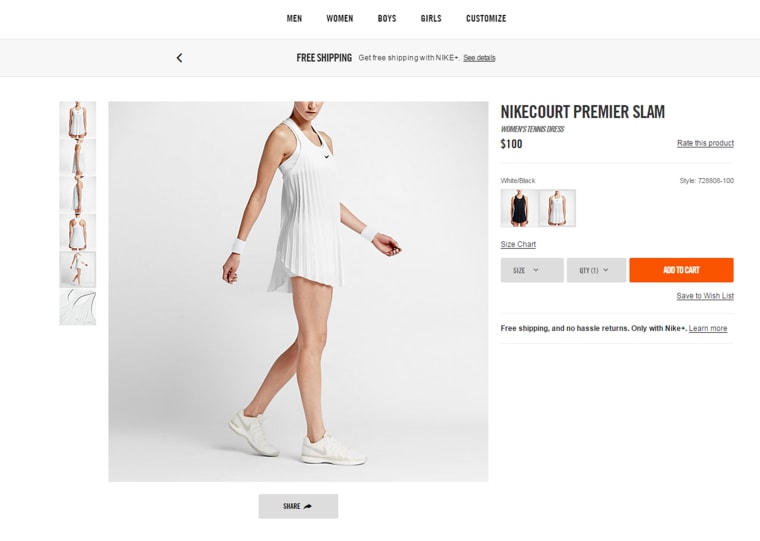 However, some pros are choosing to leave the dress on the hanger.
"I didn't feel comfortable showing that much," German player Sabine Lisicki said at a press conference. In the end, she stuck with a more conventional skirt-and-shirt combination.
"For me, the most important thing is to feel comfortable," she added.
Other athletes don't seem to mind the dress design. On Sunday, Eugenie Bouchard posted a photo of herself showing off the sporty shift on Instagram with the cheeky caption, "Short & sweet."
And Serena Williams wore a modified version of the look with a noticeably more structured waist and higher neckline.
While the official dress code guidelines for Wimbledon are famously strict — "white does not include cream or off-white" — they do not mention specific skirt- or dress-length requirements. According to the tournament's website, uniforms simply must adhere to "common standards of decency."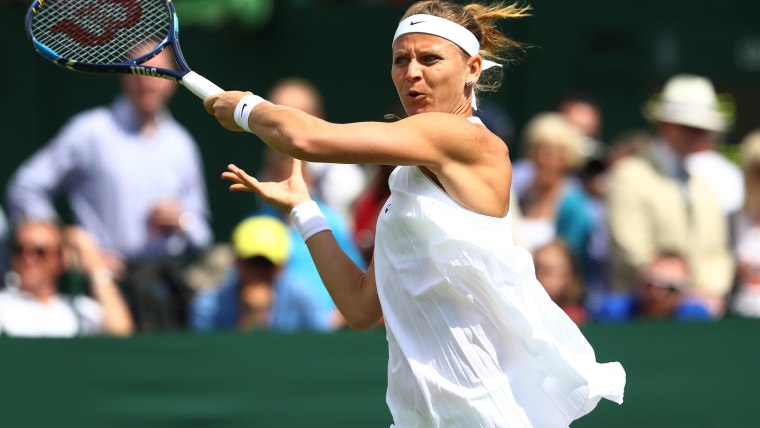 What do you think?