For a kid with a physical disability, wearing the latest fashion trends isn't always a possibility.
But Tommy Hilfiger is determined to change that with the first-ever adaptive clothing line made for children with disabilities. The brand partnered with Runway of Dreams, an organization devoted to inclusive fashion, founded by Mindy Scheier, whose son has muscular dystrophy.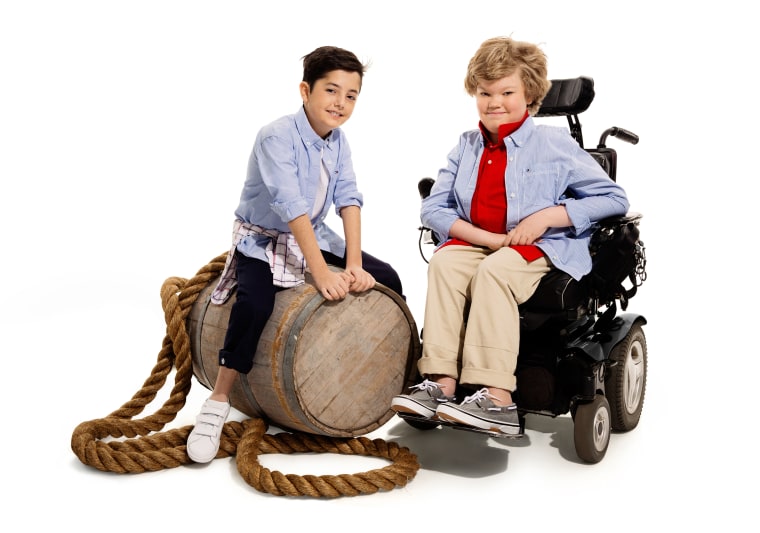 The collection is the same as Tommy Hilfiger's existing children's collection, except that the pieces have been modified so they're easier for kids with disabilities to wear. So children with a limb difference or muscle disease, for example, will be able to wear the same fashions as their peers.
RELATED: Special needs mom cheers Target ad featuring girl on crutches
"That's really the amazing thing about this — it's incredibly inclusive," Scheier, who lives in New Jersey, told TODAY.com. "It makes dressing themselves easier. Or, if a child isn't able to dress themselves, then it makes it easier from a parent's or caregiver's perspective."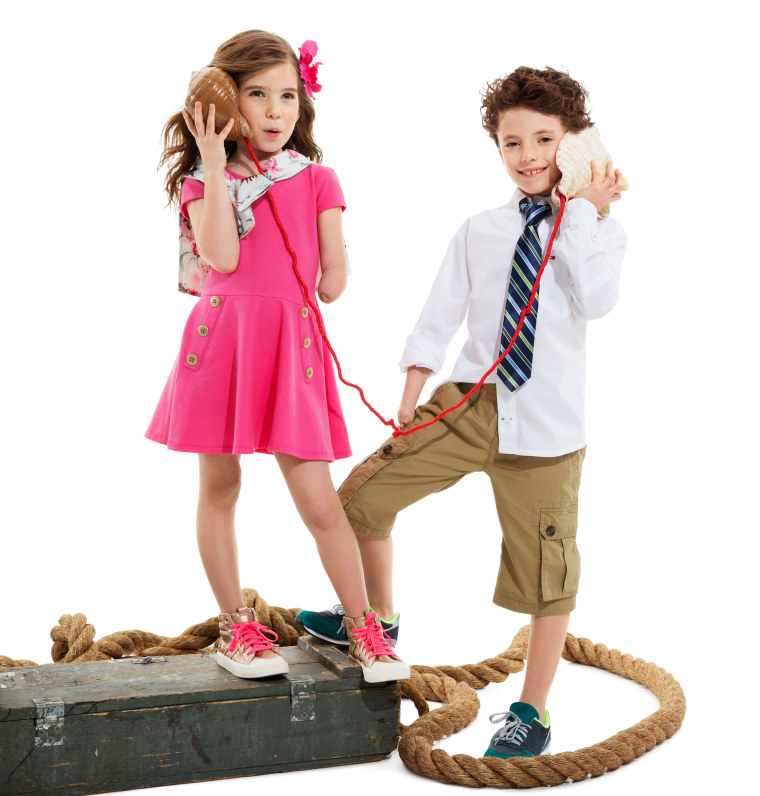 That means magnets instead of difficult buttons and zippers, adjustable waistbands as well as sleeve and pant lengths, and alternative ways to put the pieces on.
"There are magnets down the backs of the T-shirts, for example, so you can go in hands first," Scheier said. "Putting a shirt on over your head if you have low muscle tone or missing digits can be a very difficult task."
RELATED: Model with Down syndrome reflects on her whirlwind year in fashion
The designer mom, who also spoke to TODAY last year about how her son inspired her push for disability-friendly clothing, says she's thrilled Tommy Hilfiger is the first brand to bring her dream to life. Scheier is already in talks with other brands and retailers about creating more adaptive clothing collections — including some for adults.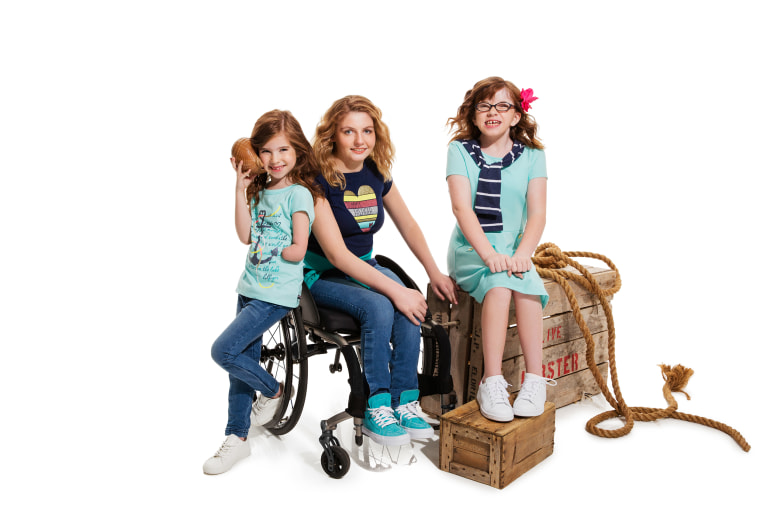 "If you think about it, we have petite departments, plus-size departments, even pets' clothing departments!" Scheier said. "But we have nothing for the disabled community. I think that feels like the next natural step. It's going to be our new normal."
RELATED: 'Our Curse': Parents of child with rare disability find hope in brutally honest film
Tommy Hilfiger launched the collection for boys and girls online Tuesday. Prices range from $18.50 to $42.50. Just like the regular kids' collection, it features polos, T-shirts, collared shirts, jeans and dresses.