Getting dressed can be tricky for people who have disabilities — so one brand is taking a huge step to change that.
Tommy Hilfiger recently launched its first adaptive clothing collection for differently abled adults, or adults who have physical disabilities. Called Tommy Adaptive, the collection features 37 new styles for men and 34 for women, including shirts, pants, jackets, dresses and more.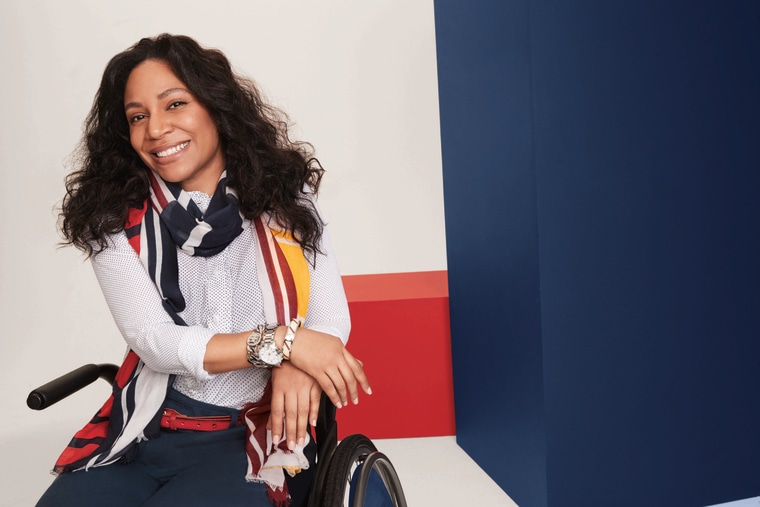 The clothes have features — magnetic zippers, Velcro closures and adjustable hems, among others — that make them easier to put on and take off for people who have a limb difference or need to accommodate a prosthesis or a leg brace, for example.
"One of my favorite pieces is the denim jacket," Rebekah Marine, who was born without a right forearm and is one of the models in the new campaign, told TODAY Style in an email. "I fell in love with it the moment I tried it on. The jacket is equipped with magnetic closures in the front and on the cuffs, making a big difference in the way I style my outfit. I no longer have to meticulously go through each button one-handed or pester my fiance to help me fix the cuffs."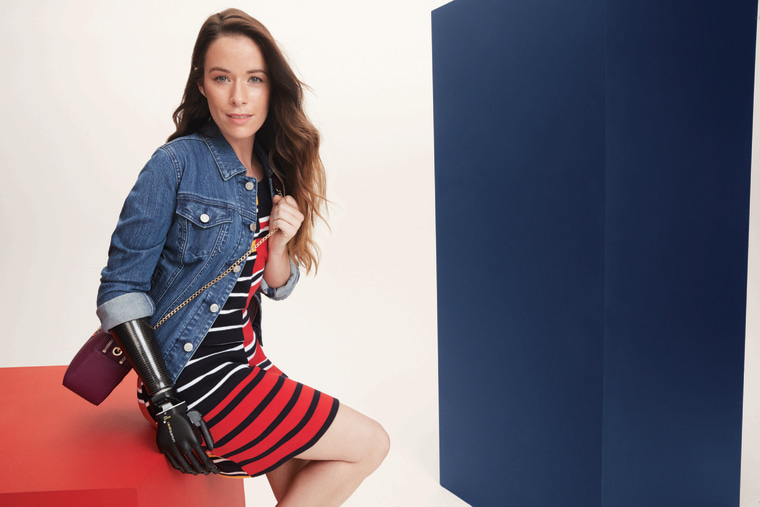 Marine is also an ambassador for Runway of Dreams, a nonprofit that raises awareness of the need for adaptive clothing, and helps brands create those collections. (It partnered with Tommy Hilfiger for its first foray into adaptive clothing, when the brand launched an adaptive children's line in 2016.)
The new collection for adults looks just like one familiar with the brand might expect: lots of red and navy stripes, classic puffer vests, branded T-shirts and crisp oxfords.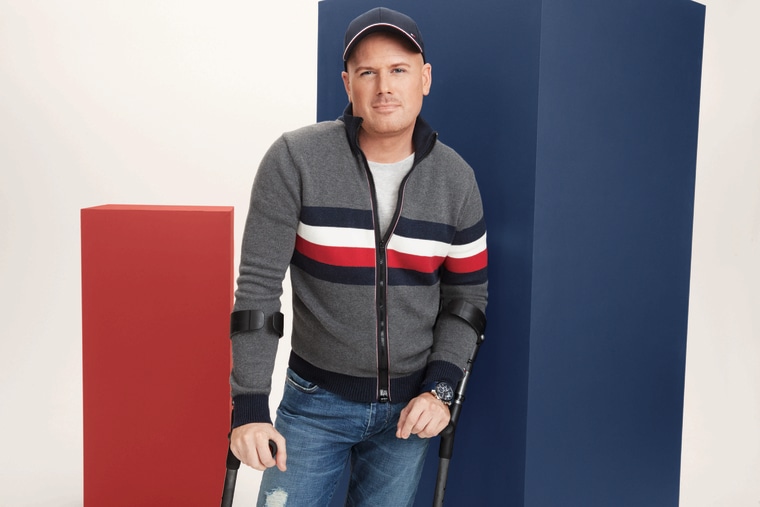 "Inclusivity and the democratization of fashion have always been at the core of my brand's DNA," Tommy Hilfiger said in a statement. "These collections continue to build on that vision, empowering differently abled adults to express themselves for fashion."
For many people, adaptive clothing is a solution they've long dreamed about. Marine recalled being in first grade and struggling to put on her jacket with one hand, as her mother had told her teacher not to help.
"She wanted me to learn on my own and not rely on others to do things for me," Marine said. "Naturally, it took me much longer than my classmates to get ready to go outside. It was incredibly disheartening and frustrating to feel different from my friends.
"Today, I consider myself a professional one-handed zipper-er, if such a thing exists," she continued. "But to now have things like magnetic closures and one-handed zippers — it makes things so much easier."