It's that time of year again — when hundreds of designers try their hand at creating the ultimate wedding gown out of toilet paper.
More than 1,500 people entered the 12th annual Toilet Paper Wedding Dress Contest, presented by Cheap Chic Weddings and Charmin, and this year's grand prize went to Van Tran of Brooklyn, New York.
Tran won $10,000 for her entry, which included an intricate lace overlay.
RELATED: These gorgeous wedding dresses made from toilet paper will blow you away
She also gets a trip for two to any Ripley's Believe It or Not! location in the United States. Her dress will be on display at one of the museums.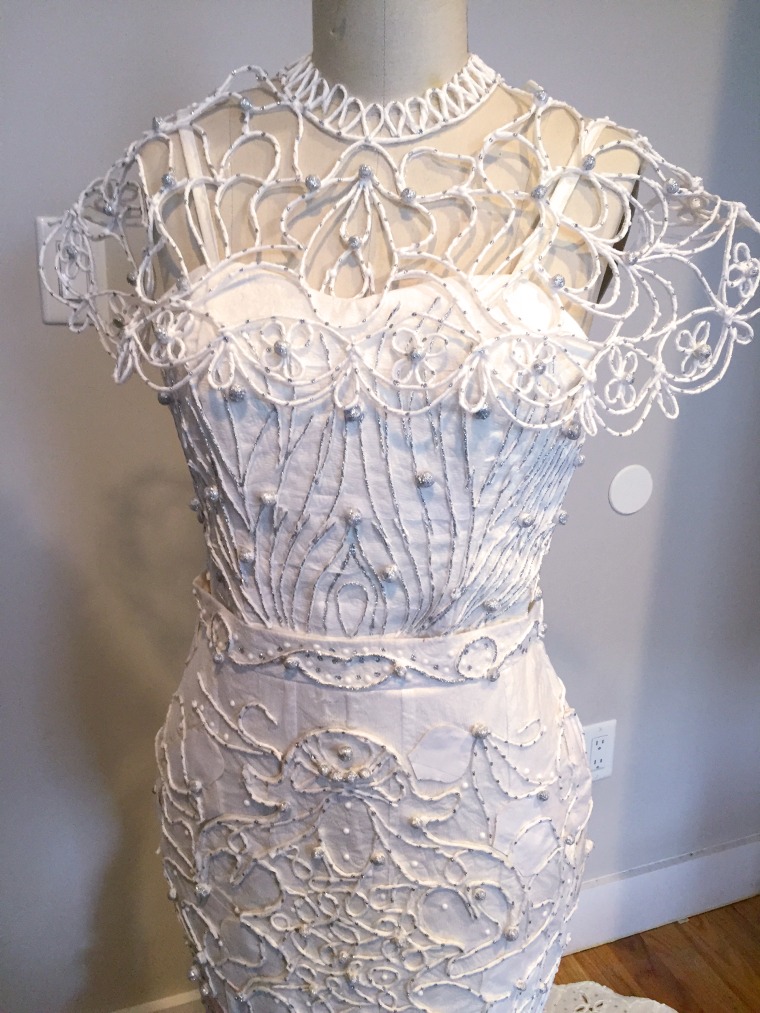 The fan favorite award went to Ronaldo Cruz of Chesapeake, Virginia, who won a year's supply of toilet paper from Charmin.
Designer Judith Henry won second place, and the winner of last year's contest, Donna Vincler, took home third place.
Earlier this week, Susan Bain, co-founder of Cheap Chic Weddings, told TODAY that the designs just keep getting better and better every year.
"The skill level keeps rising," she said. "There's really every element of a wedding dress, from feathers to handmade buttons to lace work. There are fit-and-flare designs, mermaid designs.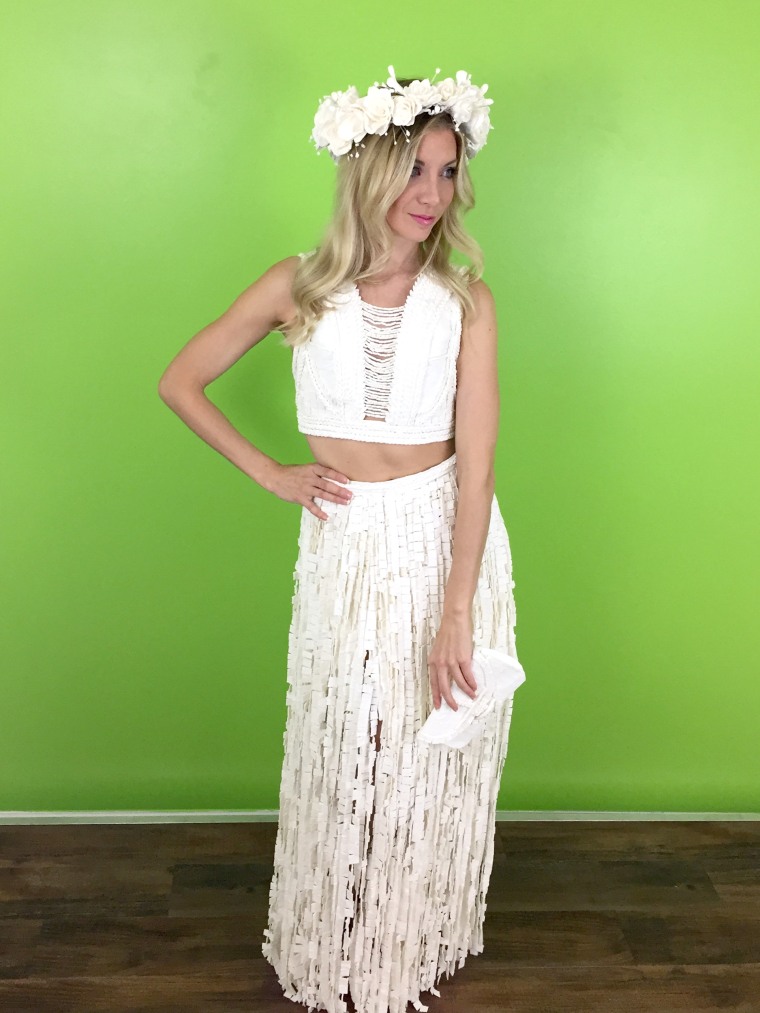 "It's everything in the bridal world, but with toilet paper," she said. "Some people make the fabric really thick, like paper mâché. Others make it look and feel like real fabric."
Given the complexity of the details, you'd be forgiven for not believing some of the gorgeous gowns are truly made from toilet paper — think veils, flower crowns, bracelets and bouquets, all made from that ubiquitous bathroom staple.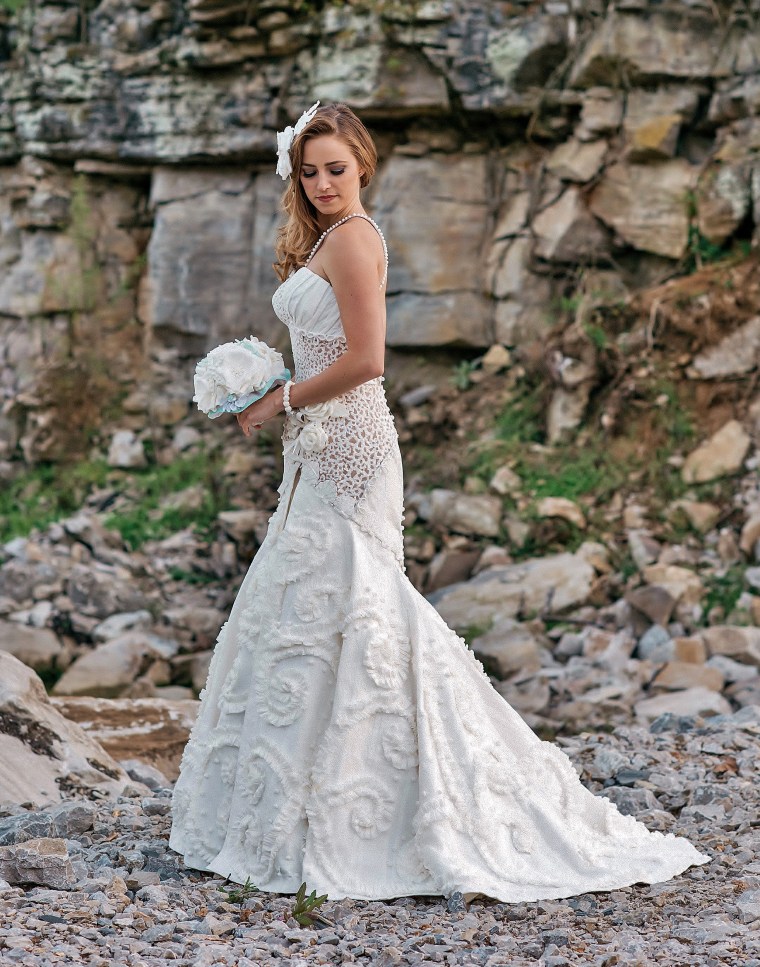 Contestants were allowed to use tape and glue and they could also sew, but they had to use toilet paper exclusively.
RELATED: Edible wedding dress debuts at Cake International
"Every single person who designs a dress does it completely different from the next person," Bain said. "They cannot be more different. Every year, they bring new elements."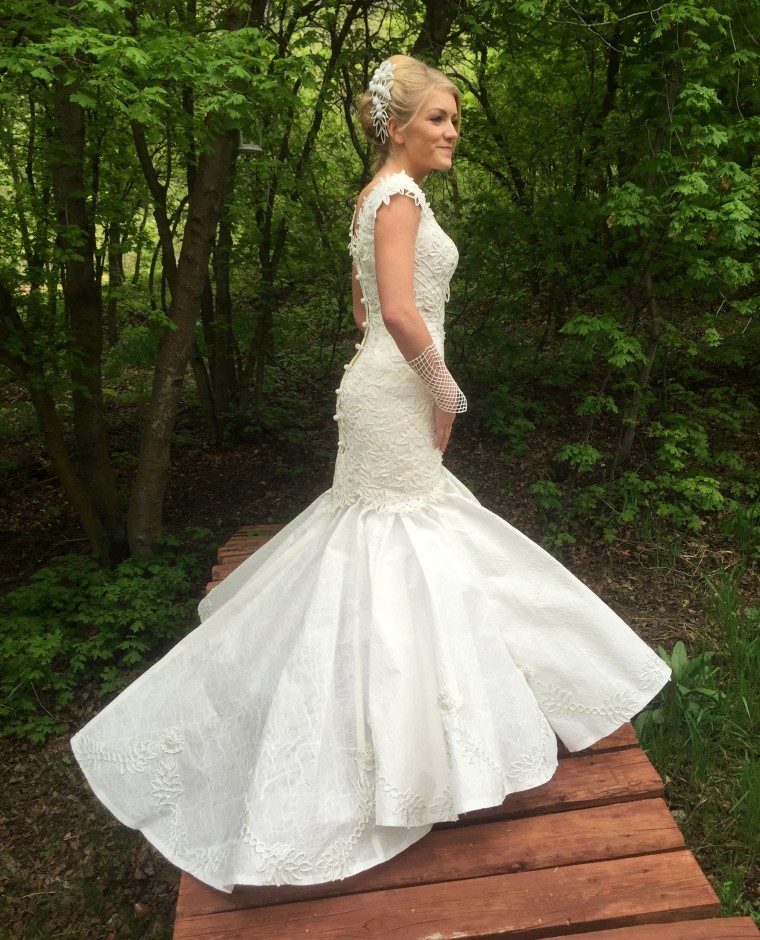 RELATED: Over or under? The toilet paper debate answered by 1891 patent
Six judges rated the dresses on creativity, originality, beauty, workmanship and the use of toilet paper. The winners were unveiled today in New York City.