Whether you're a brand new mom learning the ropes or a seasoned vet looking to streamline her daily routine, I'm here to share smart solutions that will help you get through the day (or night!) seamlessly.
Make it personal
Looking for a special treat for your little one or a gift for someone else's? Nothing beats a personalized touch. While there are many custom and monogrammed options out there, Jennifer Ann offers up truly unique personalized blankets, drool bibs, crib sheets and onesies — by turning the name or phrase into a print. You can create a whole set that looks seamless together or mix and match with different colors and words. Use the newborn's name or select from fun sibling clothing options like "big sis" and "lil' sis" on printed leggings.
1. Personalized Named Leggings, $46, Jenniferann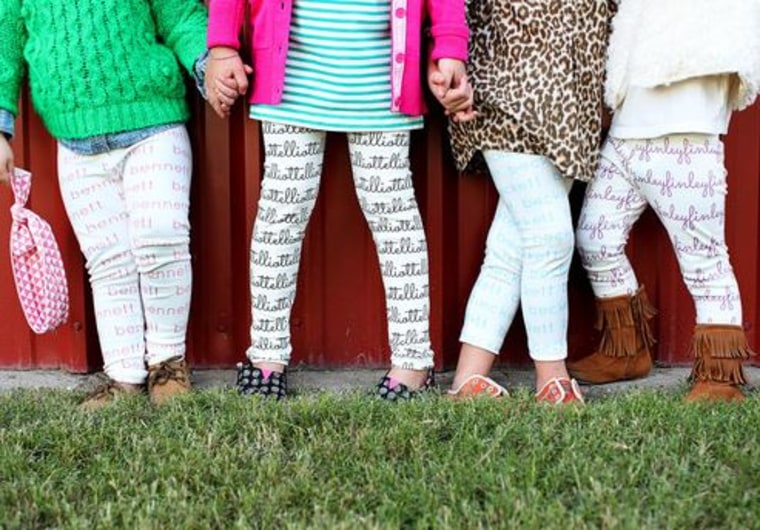 RELATED: 8 must-have baby items you never knew you needed
A "lovey" with a light alarm
Waking a sleepy baby in the morning or from a nap can be tough. Claessens' Kids My Dream Loveys are soft stuffed animals that glow soft blue (like a night light) while it's resting time, but can be timed to shift to orange to indicate wake-up time. The machine-washable, cuddle-worthy companions make for a gentle way to keep your little one on a schedule.
2. Kids' Sleep My Dream, $25, Classens' Kids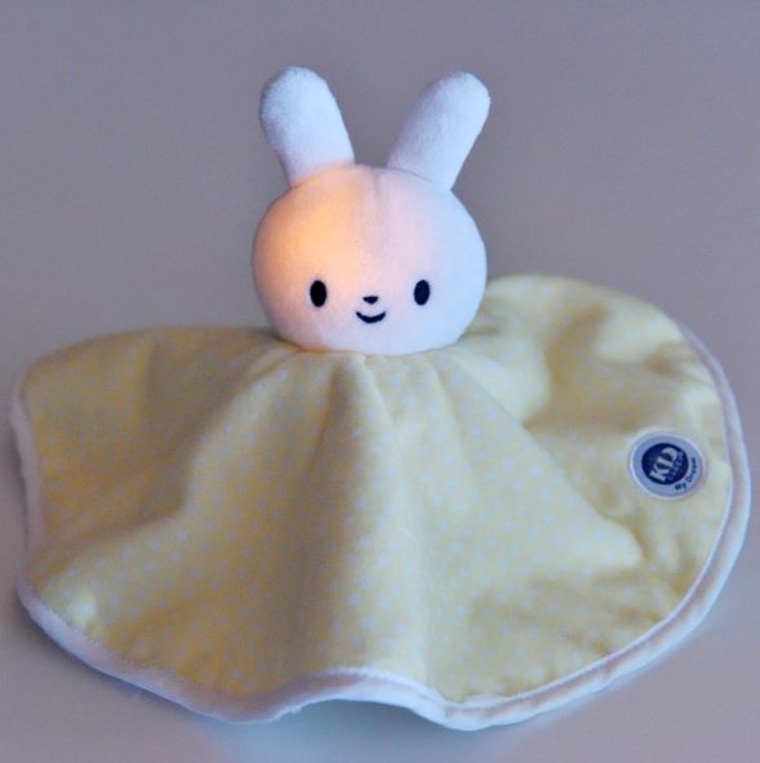 Swimsuits with sun protection
Sun-savvy moms and beach-going families will love these kid-approved swim "costumes." With head-to-toe coverage that includes leggings, rashguards and trunks specifically designed for delicate skin, Sun Pop Life pieces come in cool costume styles they'll actually want to wear — like mermaids, sharks and camo print. You can buy individual pieces or complete sets, all of which are breathable to keep kids cool and insulate them skin from heat. Plus, they've got UPF 50 protection so you know they're staying safe.
3. Shark 2PC Set, $90, Sun Pop Life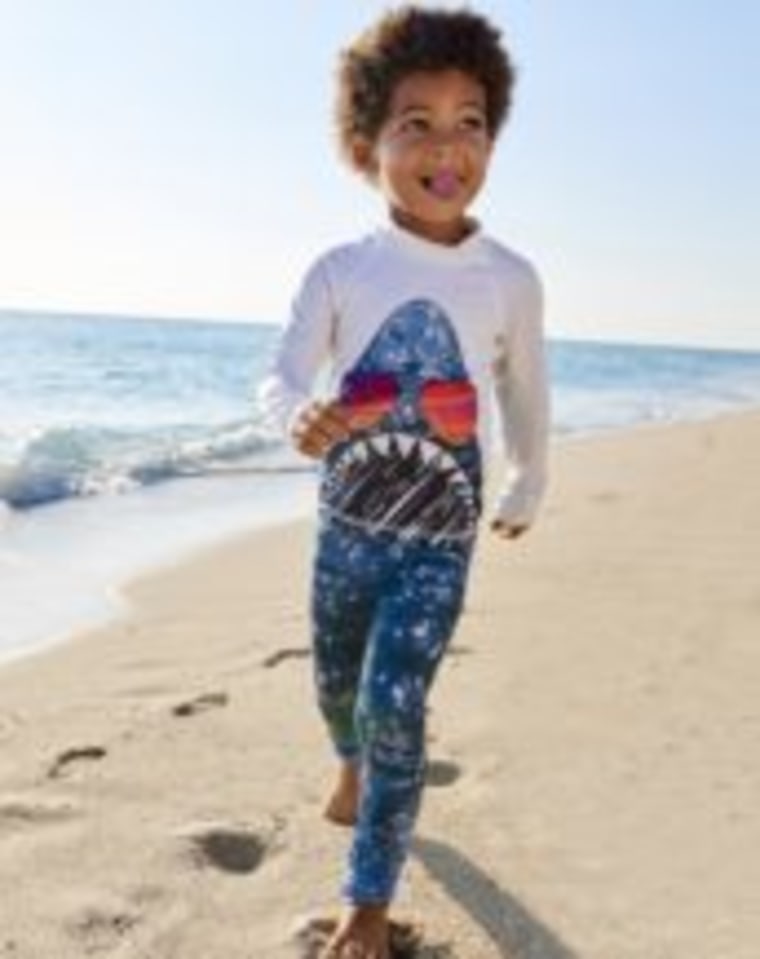 Easy on-and-off swimwear
As any new mom knows, swimsuits for baby girls are adorable, but often impractical when it comes to diaper changes because you have to take the whole thing off. Pepper and Jo to the rescue! This mom-invented brand makes swimsuits with (*drumroll*) snaps on the bottom! As an added bonus, there's a sturdy patch of fabric on the tush area to prevent those nasty snags that happen on concrete pool bottoms and decks.
4. Skirted Suit Rainbow Dot, $38, Pepper and Jo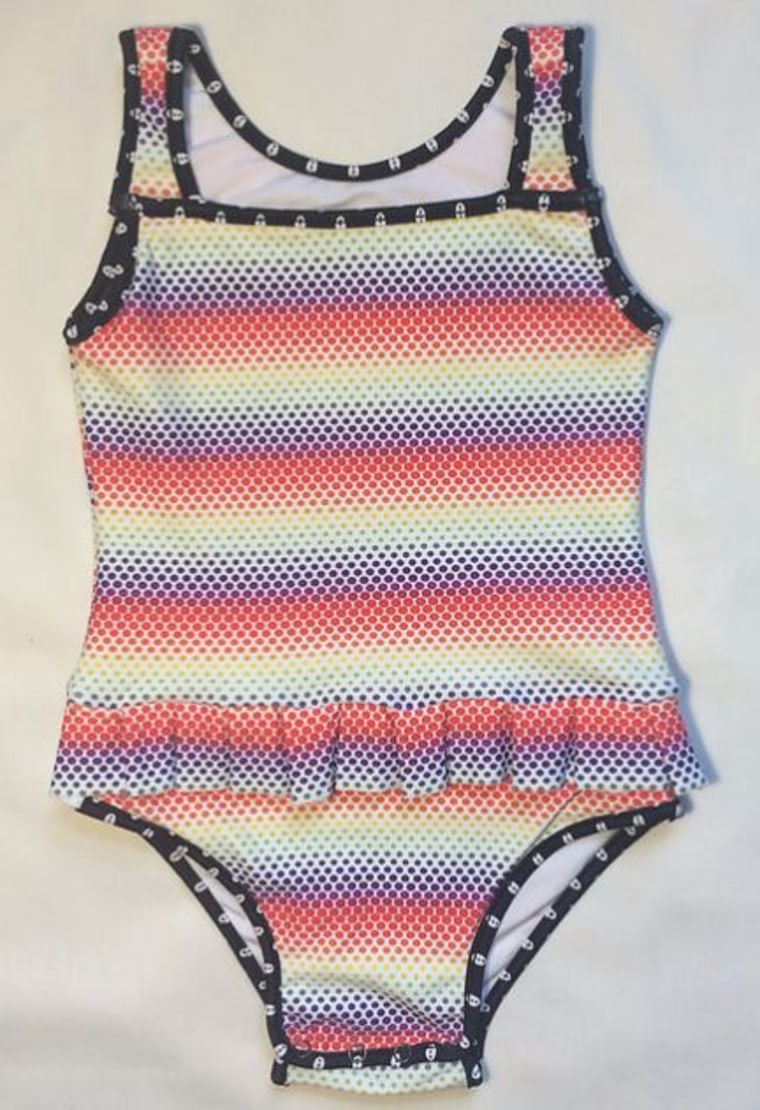 Diapers with style
It took a while, but the stylish "direct-to-customer" model (think Warby Parker and Harry's Razors) has finally arrived for new parents. Parasol Co makes seriously cute diapers in six different patterns that are super soft and made from eco-conscious materials. Parents can sign up for a subscription box with monthly deliveries of diapers and wipes (so convenient!) or buy packs of diapers or wipes individually online.
5. Ultra-soft Diapers, $22, Parasol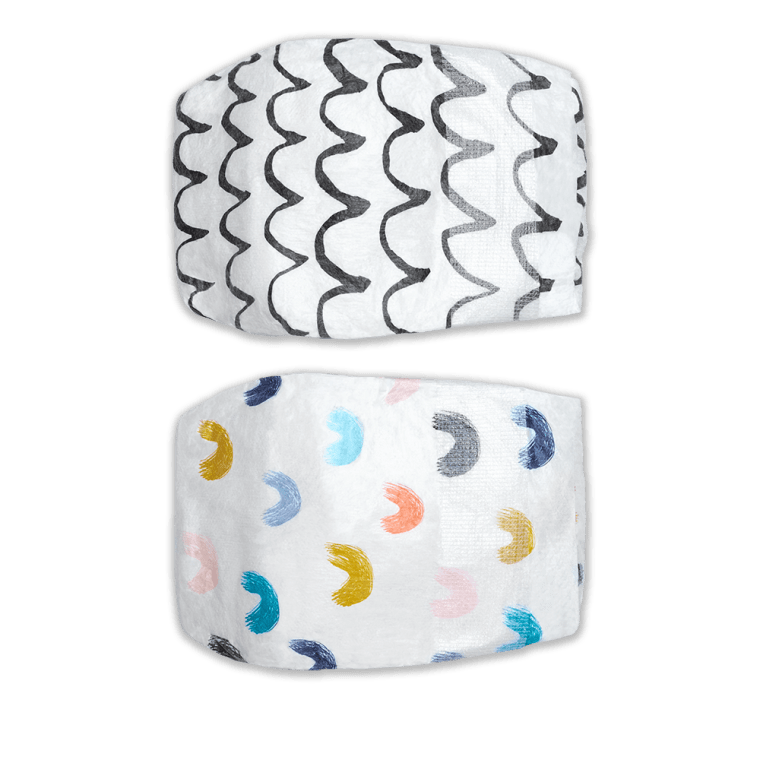 A new way to swaddle
The formerly anxious father of a newborn took five years of testing to create Kepi, a spoon-like board with a built-in blanket that supports your tiny one's head, neck and spine. That way, you can rest just a bit easier when shy siblings and nervous visitors hold an infant. Added plus: Should baby doze off, the Kepi Board can be used for sleeping as it optimally positions the body for good digestion and breathing.
6. Kozy Kit, $98, Kepi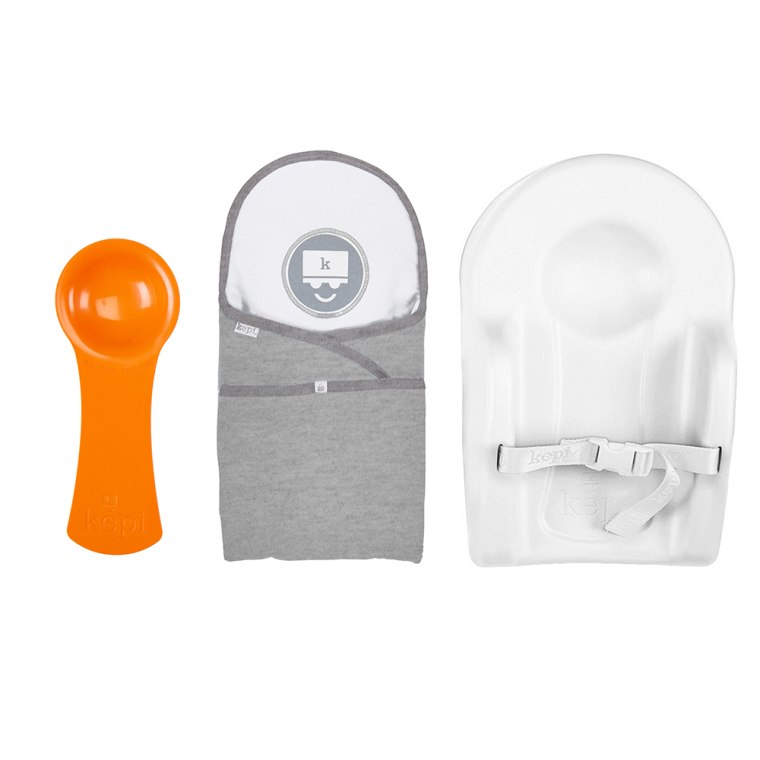 Wonder wipes
Skip Hop's smart, portable baby wipes case will be a revelation for on-the-go moms. Each pack comes on a lanyard-style strap so it can be attached to stroller, bag or anywhere for easy access — and so it doesn't get lost at the bottom of the diaper bag. They also feature a secure, wide opening and a moisture-stay seal so your pack stays fresh 'til the last wipe.
7. Grab & Go Snug Seal Wipes Case, $9, Skip Hop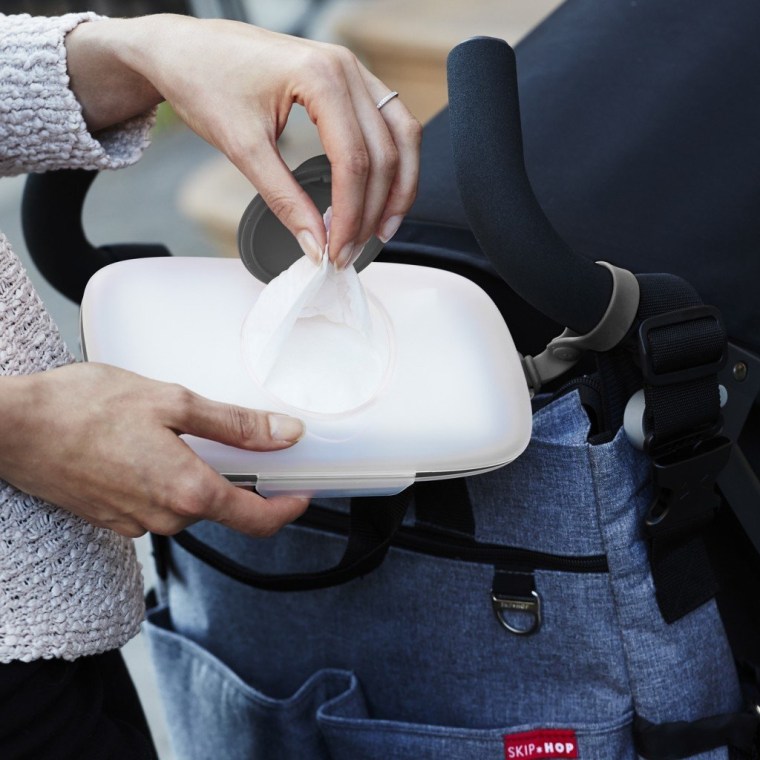 Snack attack
Shopping with the kiddos can be a stressful experience, especially if your kids are restless and energetic. Snap And Shop has created a clever solution—a snack tray attachment that fits securely onto any size shopping cart handle to keep babies and toddlers occupied while you shop. Each tray has two snack compartments that are perfect for your kids' favorite snacks.
8. Snap & Shop Shopping Cart Snack Tray, $15, Snap & Shop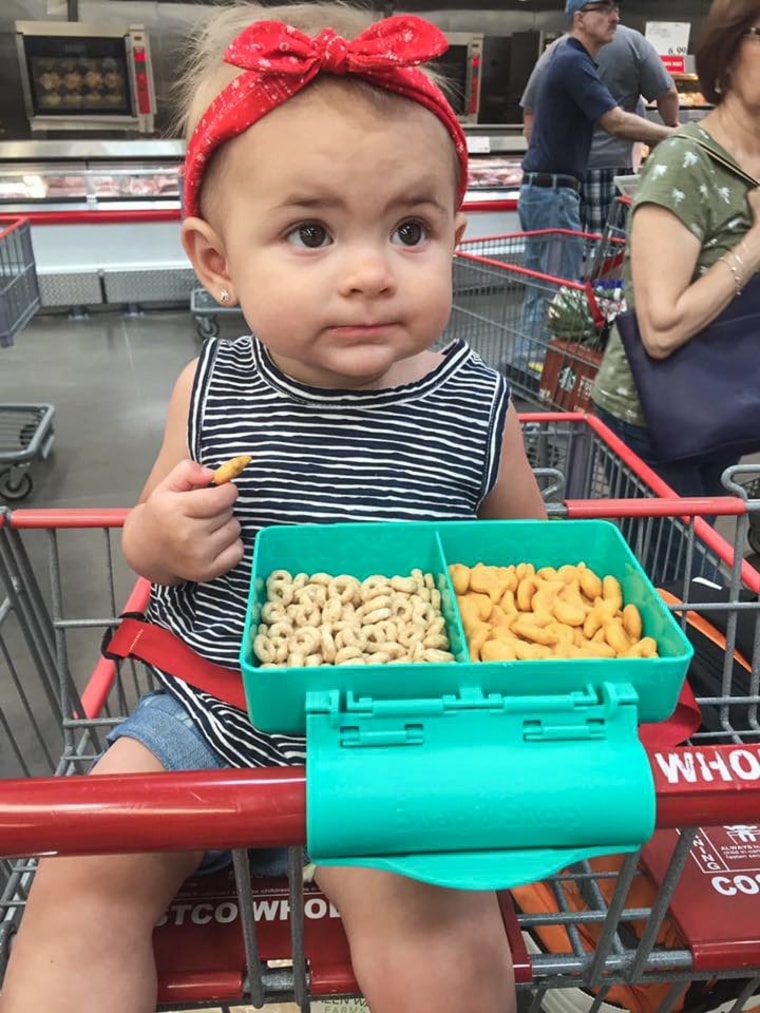 Add a half bath
Why invest in a whole separate bathing apparatus for your baby when you can just turn your existing tub into a tiny, tot-sized version? BabyDam is a plastic "wall" that suctions onto the floor of the tub, dividing it into a smaller area that holds water. The best part? You can continue to adjust the "wall" farther and farther out as your child grows to provide them with as much space as they need.
9. Babydam Bathtub Divider, $45, Babydam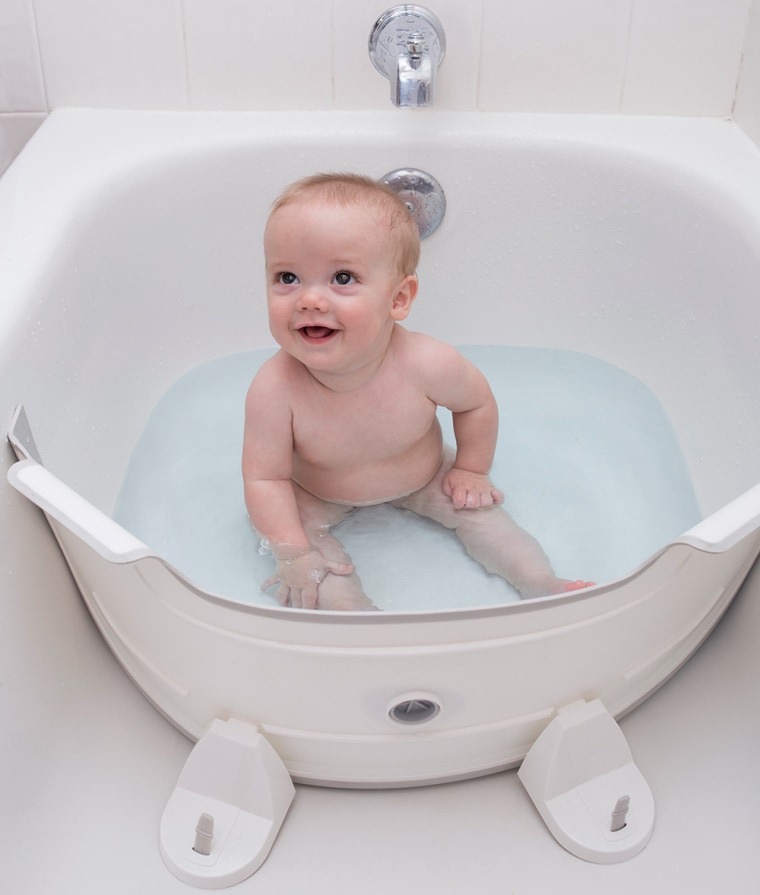 RELATED: Travel in style! 7 must-have items to pack right now
Squeaky-clean bath toys
It's not pretty to think about, but bath toys can be a breeding ground for bacteria and mold thanks to the combo of crevices and a bathroom's naturally humid environment. Marcus & Marcus' bath toys prevent that oh-so-unpleasant problem with a clever design that can be fully opened, allowing the toy to air dry and making cleaning much easier.
10. Marcus & Marcus Mold Free Squirting Submarine Bath Toy, $13, Amazon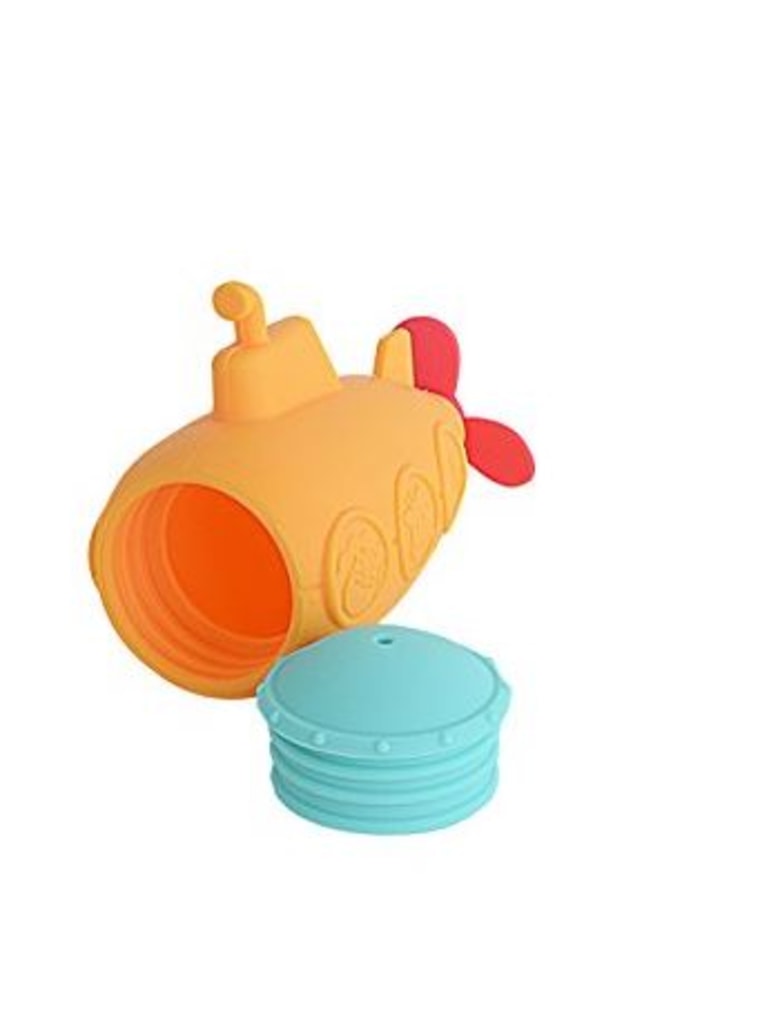 TODAY Style Squad member and author of "The Power of Style," Bobbie Thomas shares the buzz about beauty, fashion, and more on TODAY and at Bobbie.com. Follow her on Twitter, Facebook and Instagram.
This article was originally published April 20, 2017 on TODAY.com.