There's no doubt about it: Braids are always in! You can use a simple style to tame the all-mighty frizz on a casual day or create a more complicated style for a formal event. (Wedding season, we're looking at you!)
So whether your hair is long or short, thin or thick, curly or straight, prone to frizz or flat as a pancake, we have a braid for you. See some of our brave NBC volunteers below and head to our Pinterest board for full tutorials and even more fresh hair ideas.
Romantic braided updo for curly hair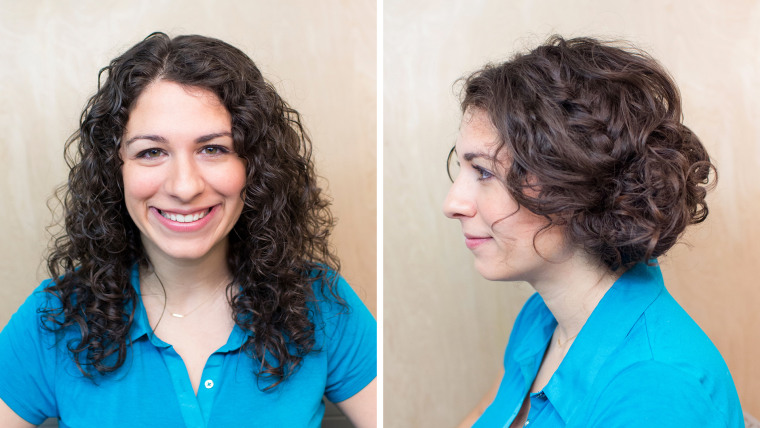 "I love it!" said NBC senior tech writer Julianne Pepitone of her formal updo style. "I wouldn't have chosen an updo for myself, honestly, because I typically feel those styles don't emphasize the curls that make me feel like me. This style not only retained the curls, but worked with them to create a flow. I love that this updo looks nice but not overly 'done.'"
The ultimate rocker braids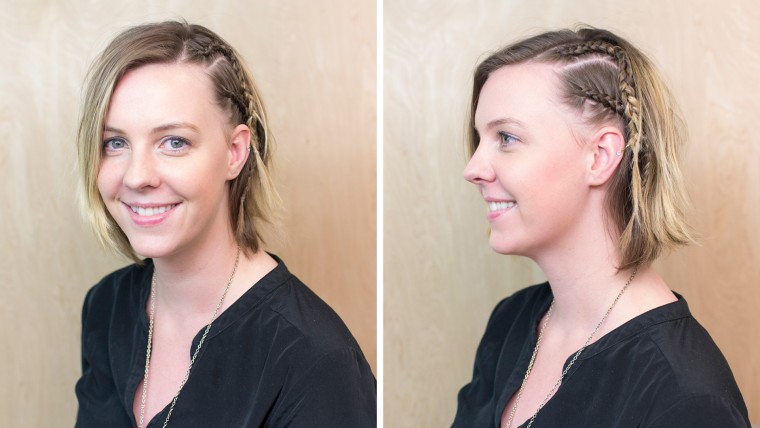 "I want to try to push washing my hair out as long as possible just to keep this," said TODAY.com editor Elizabeth Murray on her side-shave mimicking style. " I could see this working for everything from a casual weekend to an edgy look for a more formal event."
French-braided side bun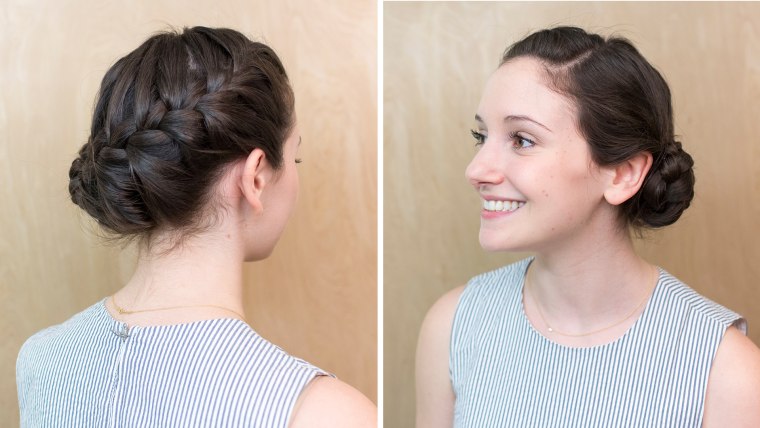 For TODAY.com associate lifestyle editor Rebekah Lowin, this braided style felt secure and perfect for battling summer frizz. "I would wear it to an al fresco cocktail party in July or an outdoor wedding. I'd pair it with some sparkly jewelry and bright-colored clothes and feel like a million bucks!" she said.
Triple-braided twist bun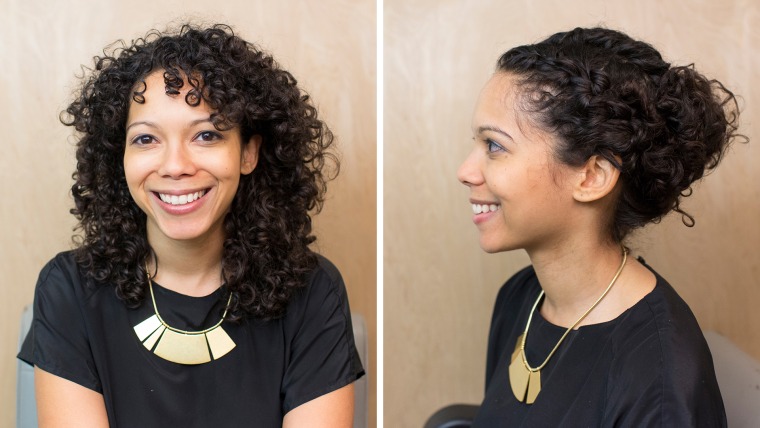 Amber Payne, managing editor of NBC BLK, said she loved her "very classy updo" and would wear it on date night. "It's great for summer because it gets my hair out of my face and off my neck," she said. "My colleagues almost didn't recognize me!"
Staircase ponytail braid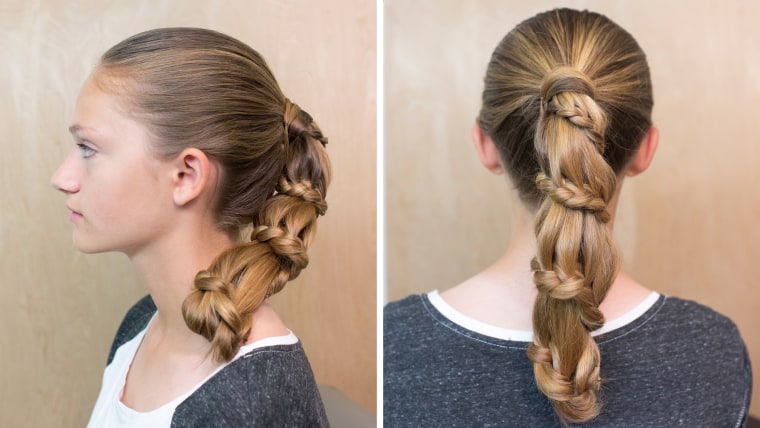 "It's very Rapunzel inspired and makes me feel really elegant," said 14-year-old Mina Fletcher, the daughter of TODAY Health editor's Jane Weaver.
Rope braided twist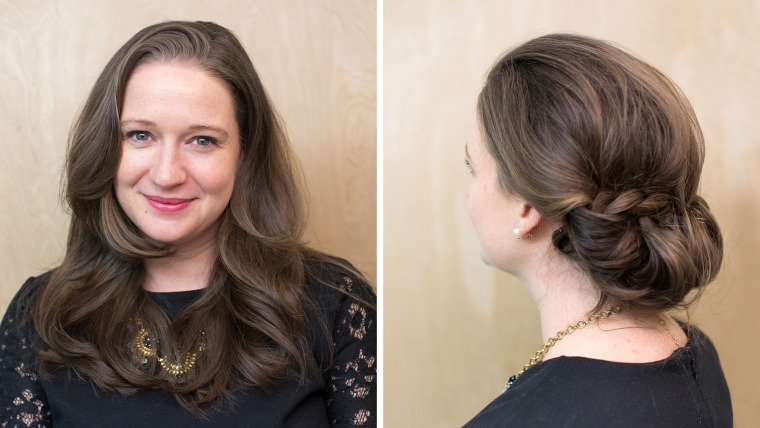 As the executive producer of TODAY Digital, Ashley Parrish calls her new updo "the ultimate exec-braid" that she'd happily rock at the office.
Connected waterfall ladder braid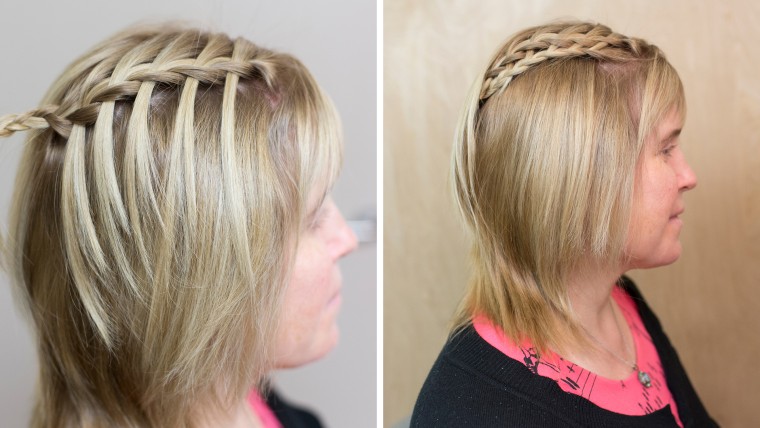 TODAY.com writer Randee Dawn was shocked by how easy this style was to create. "I will try it, but I'll have to follow the tutorial!" Dawn said, adding that the look inspired her to grow out her hair longer to try even more creative braid styles.
Ever-so-elegant, half-back braid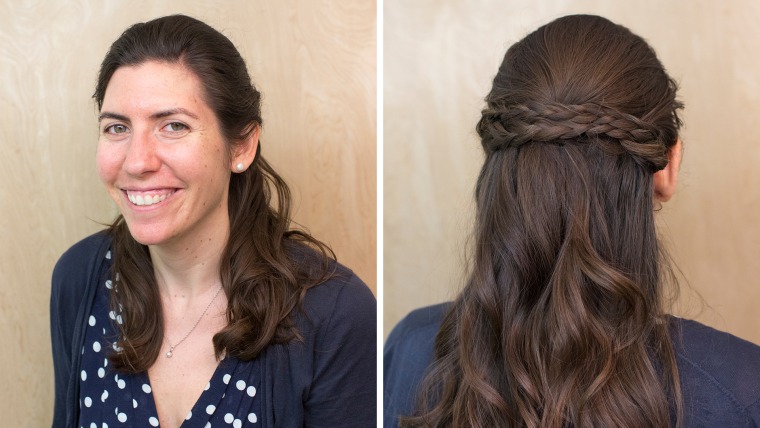 "I think it's a good everyday style," said TODAY digital strategy producer Zoe Marcus. "But it could be for a fancy event, too. It's very versatile!"
Milkmaid crown braid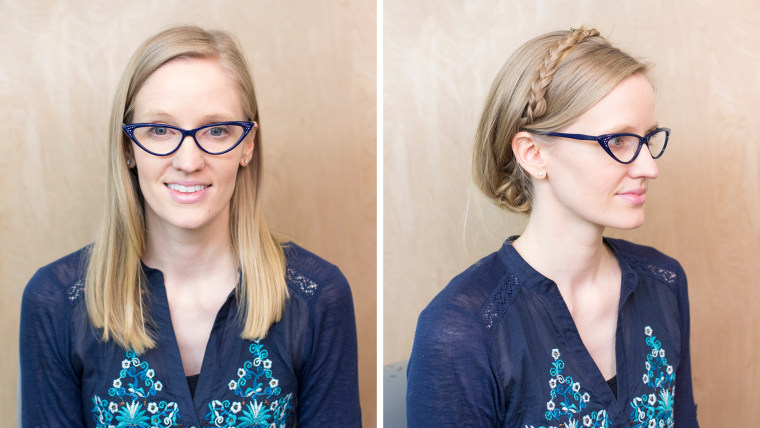 Supervising multimedia producer Carissa Ray was impressed with the tucked-back end result. "I would love to wear this to a summer evening outdoor party or wedding — I might even attempt this year!" she said, adding that it might take some practice first.
Retro braided-headband updo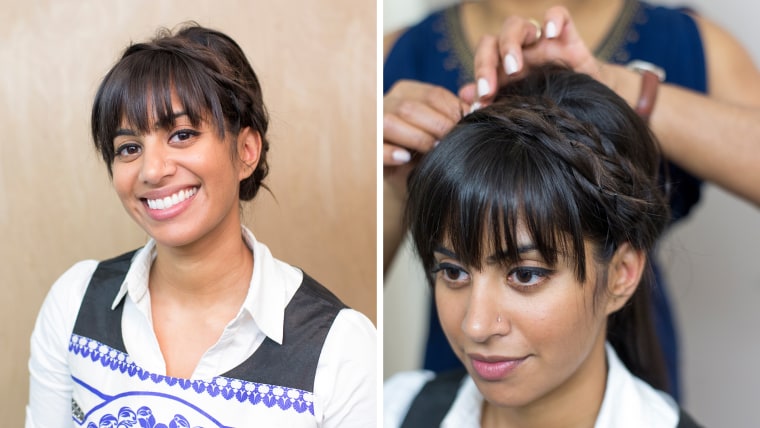 "I'd rock that again," said TODAY Food senior editor Vidya Rao, though she feels less confident about trying it on her own. "I'd try the braid if someone was there to spot me. It's too much of a heavy lift to do it on my own."
On-the-go French-braided ponytail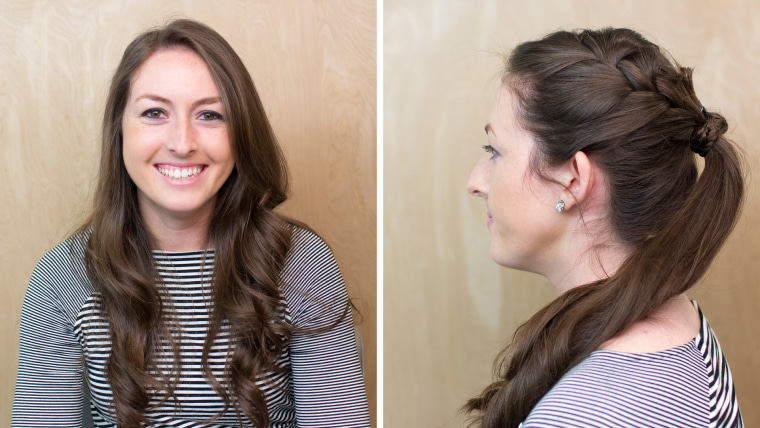 Mary Cathryn Suhocki, mulitmedia producer for TODAY.com, said, "It's nice to have my hair pulled back away from my face (since I normally don't pull it back). It's definitely great for summer!"
Festival-ready boho fishtail braid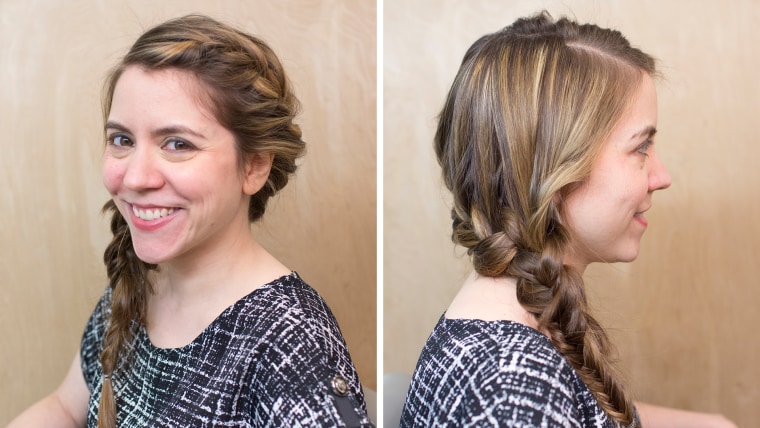 "I like that it's a little messy and bohemian, which makes it seem more grown-up," said TODAY pop culture editor Erin Clements, who said she finds this the perfect style for a weekend brunch with the girls.
Classic waterfall braid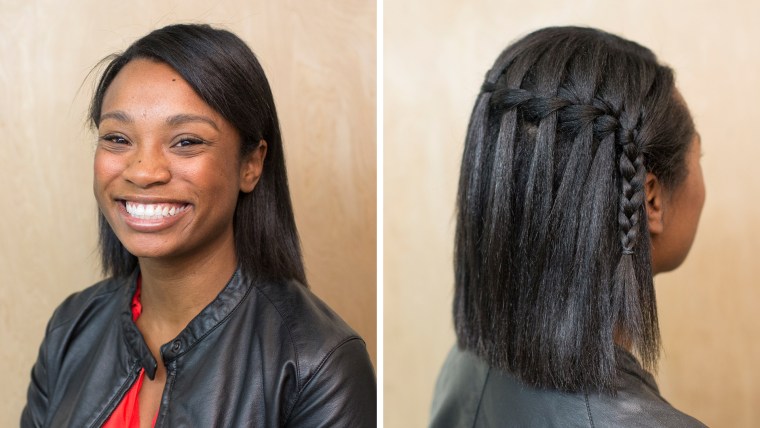 "I've actually seen this braid on Pinterest, but have been too intimidated to try it myself," confessed TODAY Show associate producer Charisse Larado. "I'm planning on wearing this out to dinner tonight!"
Tucked baby braid updo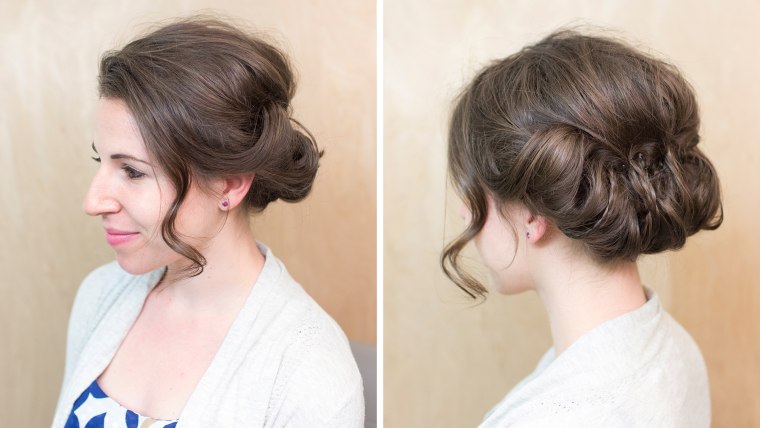 "This is a great style for a formal event," said Rachel Becker of TODAY.com and NBC Brand Partnerships. "If I had a wedding or a gala, it would be perfect."
Half-up "Game of Thrones" braid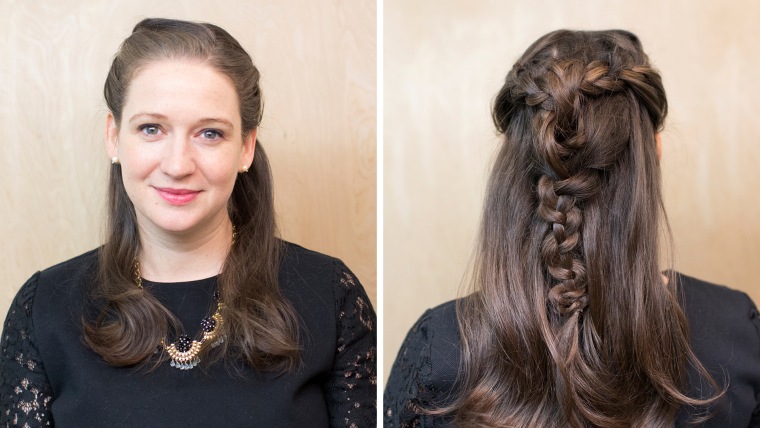 "I'm feeling like Sansa Stark with this new 'do," said Ashley Parrish. "Watch out, Boltons!"
The sweetheart braid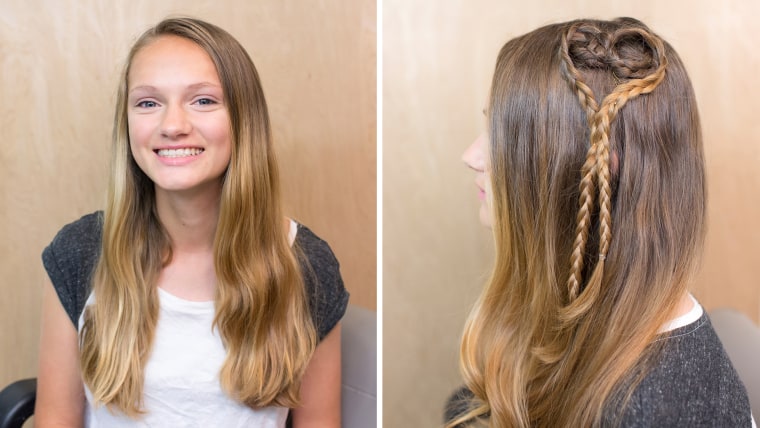 "I would definitely try this on my own," said Mina Fletcher. "It only took 10 or so minutes to complete the actual braid and it's a lot easier to do than it looks."
For more summer hair inspiration, follow TODAY on Pinterest.
This article was originally published on July 29, 2015 on TODAY.com.