We're all guilty of getting into a style rut every once in a while. Let's call it, the ho-hum jeans and a T-shirt routine — how boring!
That's why married couple Kristen and Troy Scott of Columbiana, Ohio wrote to TODAY in hopes of getting a brand new look. He wants to channel his inner Justin Timberlake while her style icon is "Blindspot's" Jamie Alexander. Luckily, Lilliana Vazquez of the TODAY Style Squad is here to help the Scotts live our mantra #WearWhatYouWant!
"My goodness! You guys look like you should be in an ad," said Tamron as the Scotts revealed their new looks.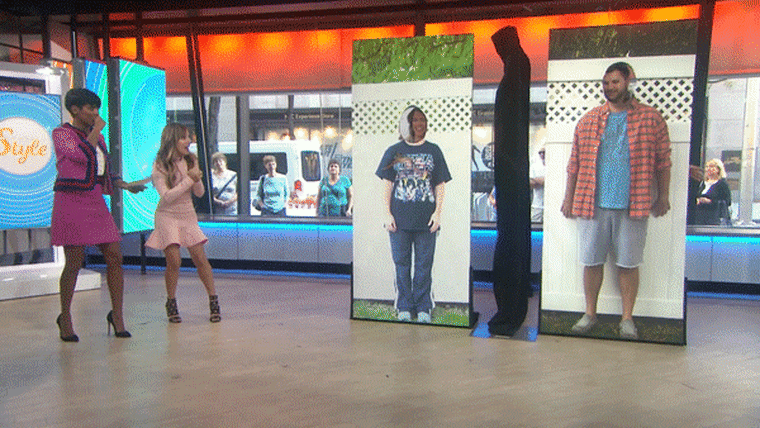 RELATED: Leather, lace, bow ties! TODAY anchors try trends they've always wanted to wear
For her...
Move over baggy clothes and workout shorts! Vazquez is upgrading Kristen's style with a few key wardrobe pieces like a fitted button-up shirt, statement necklace and ripped jeans. The best part is that she can mix and match these items with what she already has in her closet. Now that's a win-win!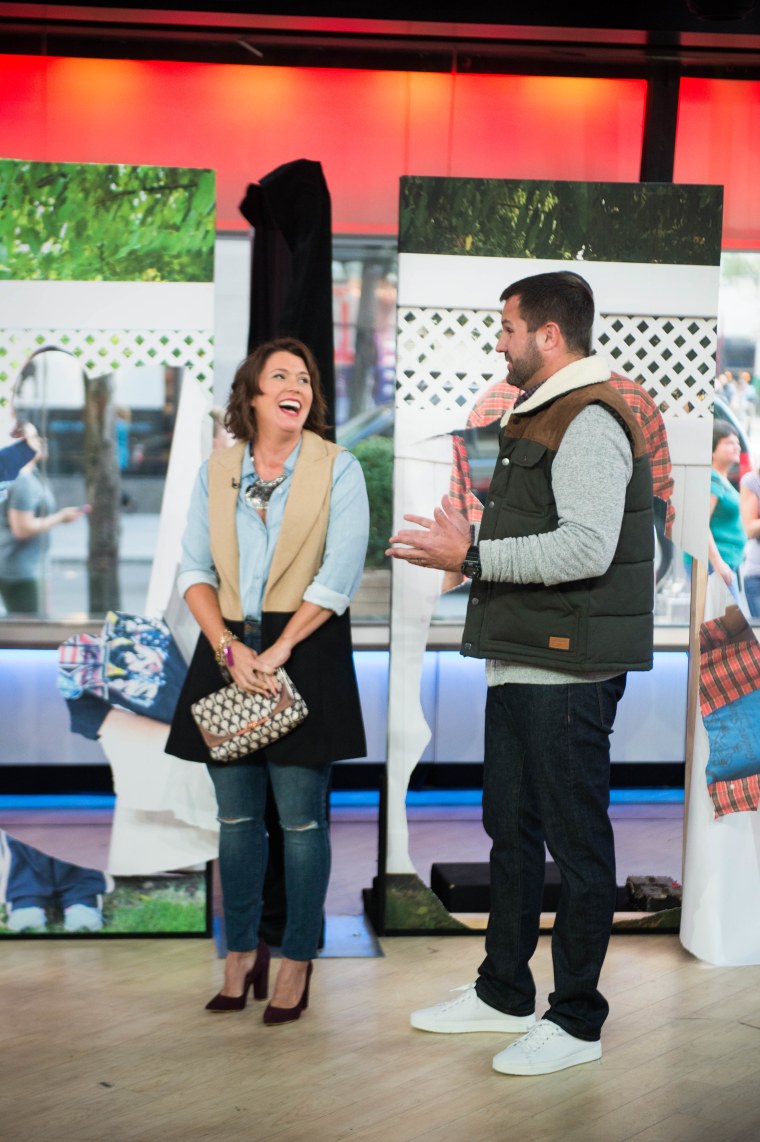 Kristen also got a stunning new fall hairstyle to go with her revamped style. Ambush Makeover's Louis Licari softened her hair color to a beautiful warm chocolate brown. Adrian of New York City's Licari Cutler Salon gave this mom of two a flirty side bang and some layers to create a more voluminous 'do that's still easy to style.
"That's stunning. That's awesome. It's absolutely gorgeous," said Troy as he saw Kristen's new look.
Shop her outfit below.
ELLE Color-Block Wool-Blend Vest, $41, Kohl's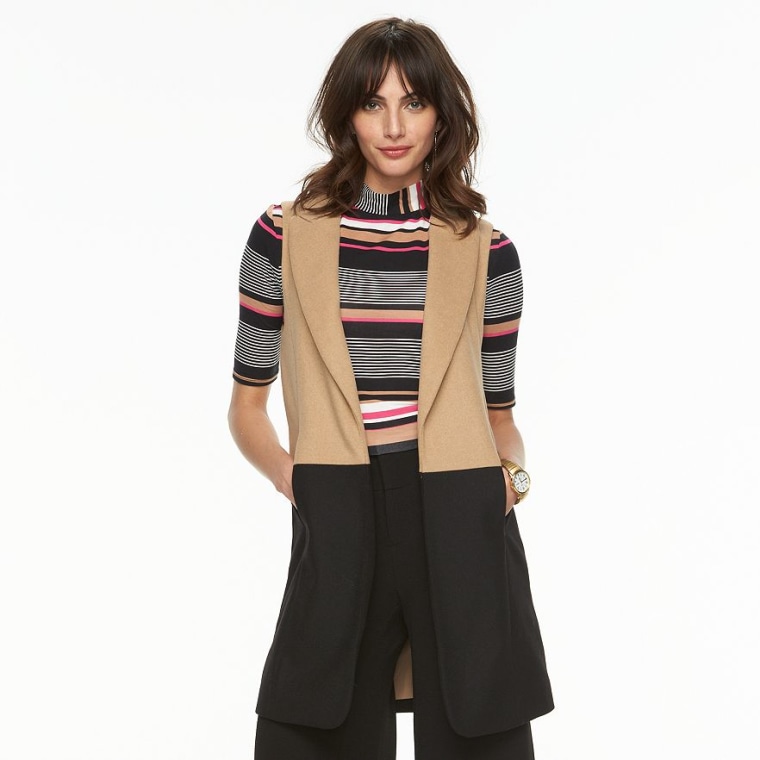 Talula Montana Blouse, $65, Aritzia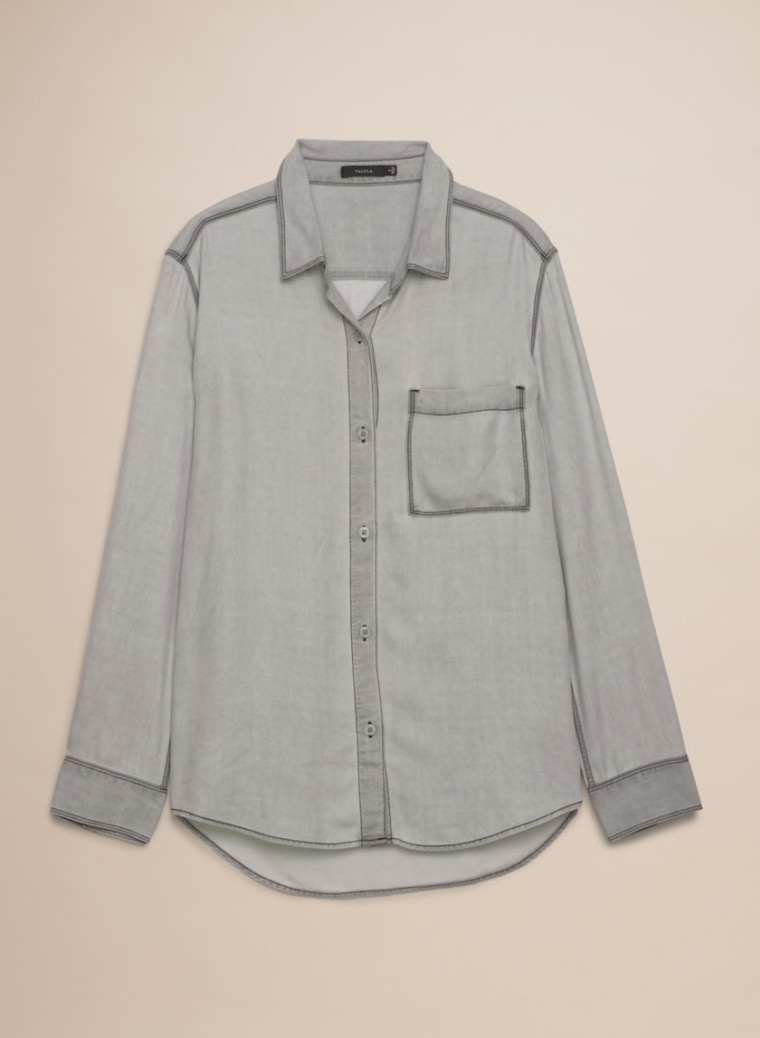 Pegasus Necklace, $198, Stella & Dot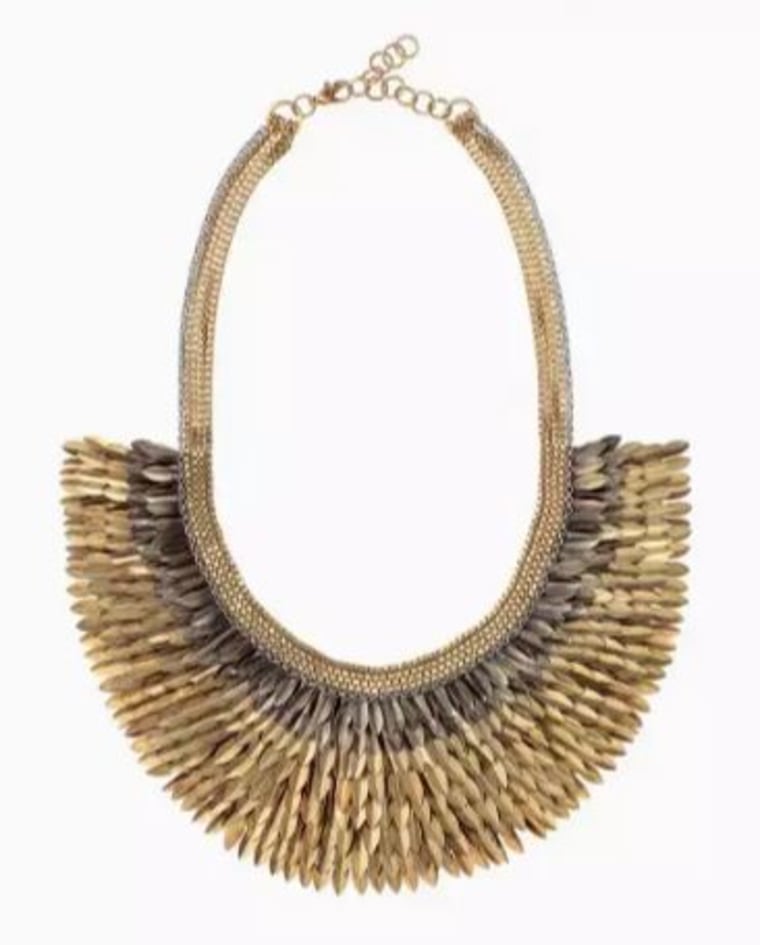 The Icon Mid Rise Skinny Ankle, $169, Joe's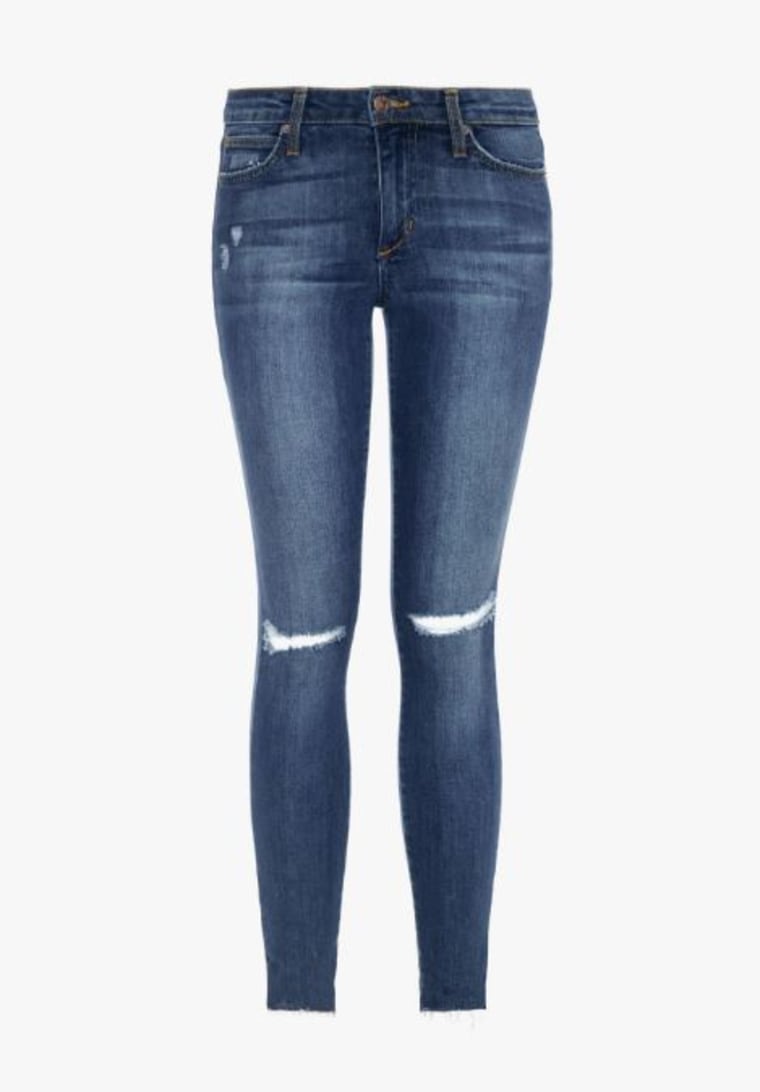 For him...
See you later, graphic tees! A gingham button-up paired with a sleek cardigan and quilted vest still offers a casual look for Troy, but looks much more polished and put-together. Troy can wear this outfit on date night with Kristen or to the playground with his daughters and still feel comfortable.
"Oh I love it! I love it!" exclaimed Kristen about Troy's reveal. "We definitely need to go somewhere nice I think."
While Troy's look came from Trunk Club, you can shop similar items below.
Bonobos Slim Fit Heathered Gingham Sport Shirt, $85, Nordstrom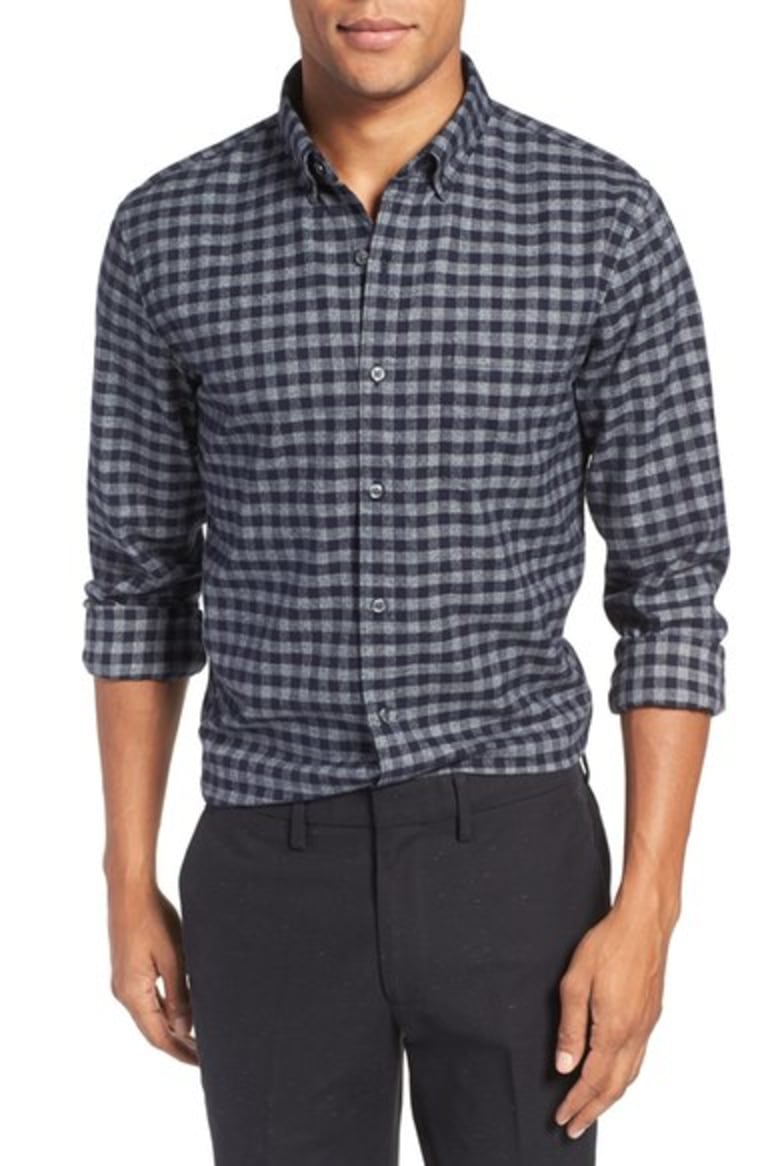 Shawl Cardigan, $70, Gap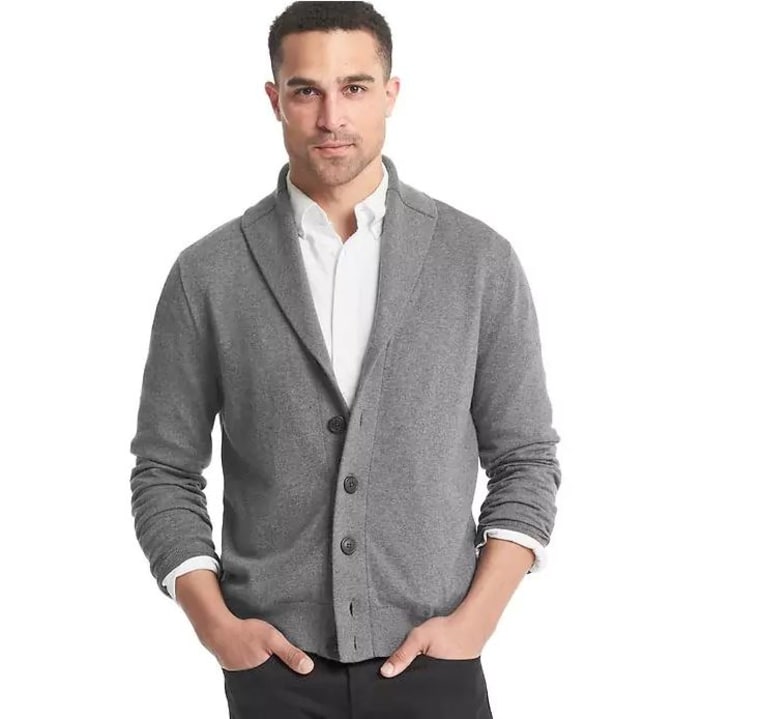 Quilted Jersey-Lined Vest for Men, $25, Old Navy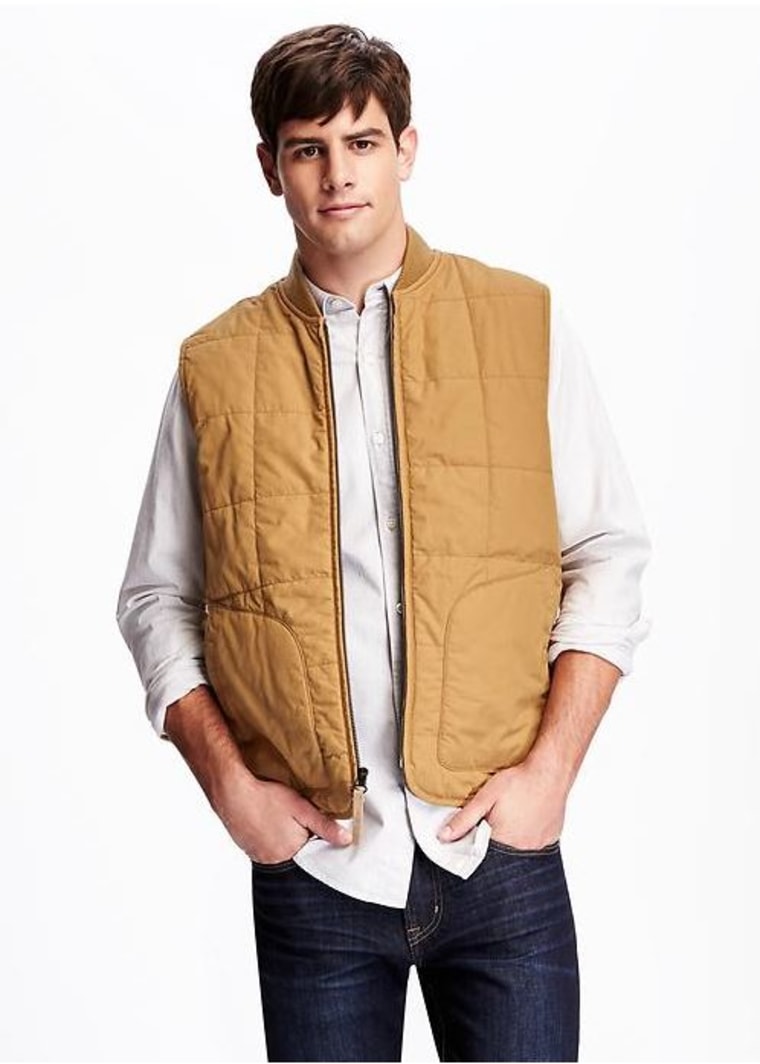 Men's Levi's 550 Relaxed Fit Jeans, $35, Kohl's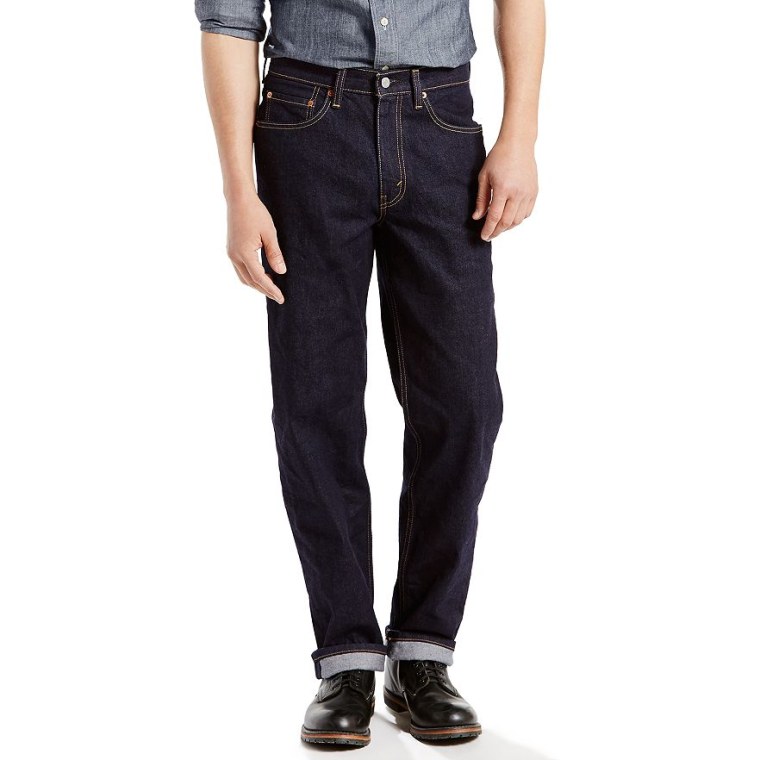 Sneakers, $30, H&M