Morgan Radford is rocking her curls!
The TODAY and NBC News correspondent just showed off her natural spirals on Instagram, and she looks gorgeous.
Her post was flooded with comments from fans who loved seeing her natural texture.
"Love it natural! So pretty," one fan commented on her photo.
"You. Are. Stunning," another wrote. "I absolutely LOVE your hair curly!"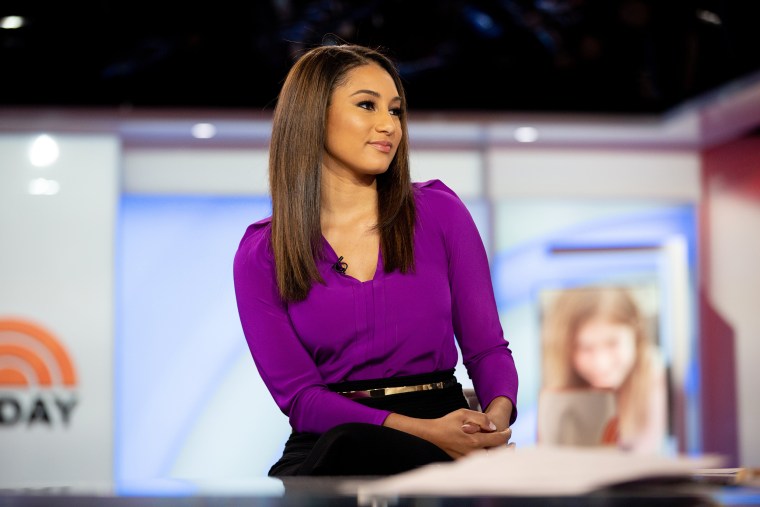 But when Radford posted the photo, she didn't realize it would strike such a chord with her fans.
"I had just gone for a run and I went to get my hair cut, and my hairdresser just snapped a photo," she told TODAY Style. "I didn't think anything of it, because I know what my hair looks like every day, you know? It wasn't shocking to me, so I think the reaction kind of surprised me."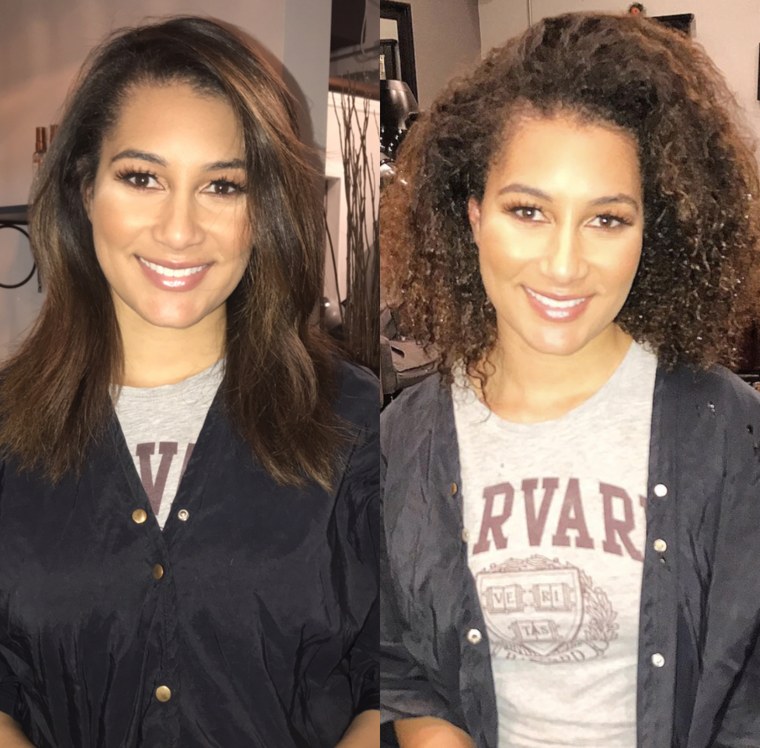 Radford tends to wear her hair straight on TV, so it was a big change to see her curls coming through.
"I've always worn my hair straight, some days because it makes it easier to manage," she said. "But it's also because in a lot of industries, it's an unspoken standard that straight hair is considered more acceptable or polished or professional. So I grew up knowing how to straighten my hair, but not always learning how to love and manage it in its natural state."
While Radford often prefers to wear her hair straight, she also loves her natural texture. Basically, she says she appreciates having the freedom and versatility to wear her hair however she wants.
She wants women to know there's nothing wrong with playing around with their look, and rocking whatever hairstyle they choose on any given day.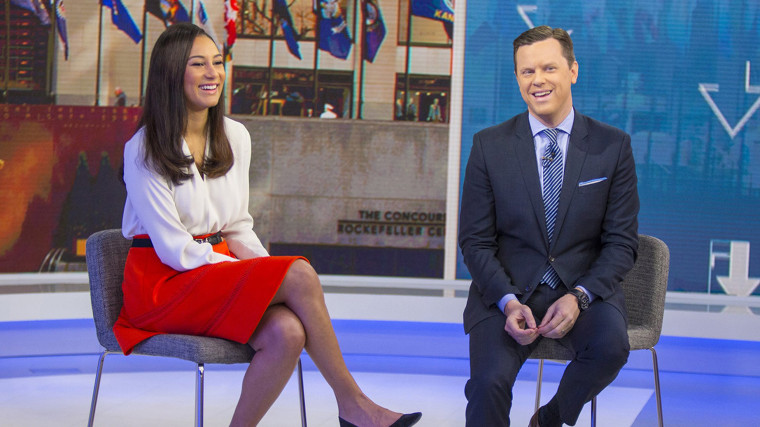 "While I think you can embrace your quote-on-quote natural looks, whatever they may be, you can also embrace your freedom. It's your world, right?" she said. "So if you have curly hair and you like wearing your hair straight, rock it! If you like makeup, play with it! It's your body, and there's nothing wrong with range."
Whether she wears her hair curly or straight, Radford has a few go-to strategies for keeping her strands healthy.
"I hydrate my hair a lot, whether that's a protein treatment (or) putting cholesterol in your hair," she said. "I put oil in my hair every single night."
She also often sleeps in a headscarf, which "keeps everything hydrated and ... also makes it quicker for me to get ready on air the next day."
Radford pointed out that when it comes to being yourself, there's no right or wrong way. And for her, that means that sometimes choosing to wear her hair straight, and other times choosing to wear her natural spirals.
"I don't think we need to be locked into any one thing, one version or one representation of ourselves," she said. "We can be fun and free and fabulous."