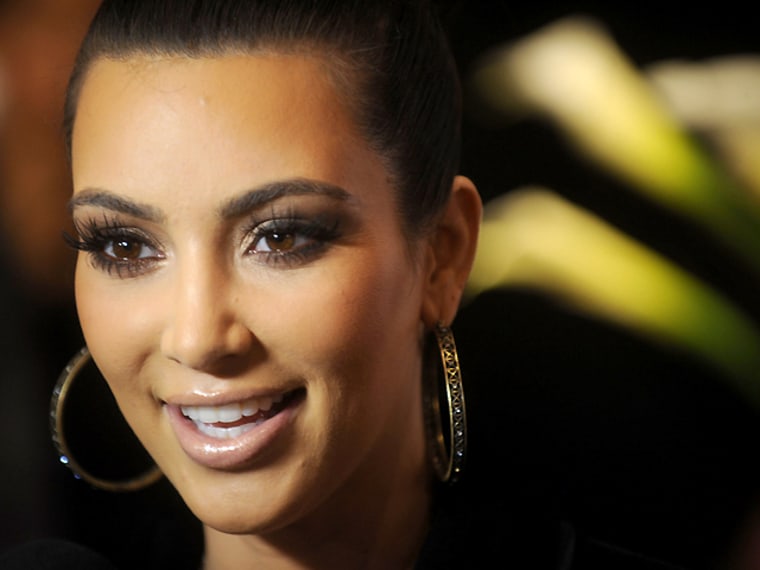 Jenni Radosevich of I Spy DIY works in fashion, so it's no surprise she spends her time recreating trends. "The feeling you get when you tell admirers you did it yourself is beyond gratifying," she said of her stylish projects, which range from Kanye-inspired denim shirts to sparkly cat eye sunglasses (as spotted on J.Lo).
For TODAY DIY Style Week, Jenni created rhinestone-embellished hoops like Kim Kardashian (crazy eyelashes not included). Find out how to make your bling:
Materials:
Hoop earring
String of clear (or color) small rhinestones
Embroidery floss or experiment with different types/colors of string
1. Tie you a knot around your earring and start of rhinestone, close to the closure. Double knot to secure.
2. Continue wrapping the string around the earring, between each link of the rhinestone.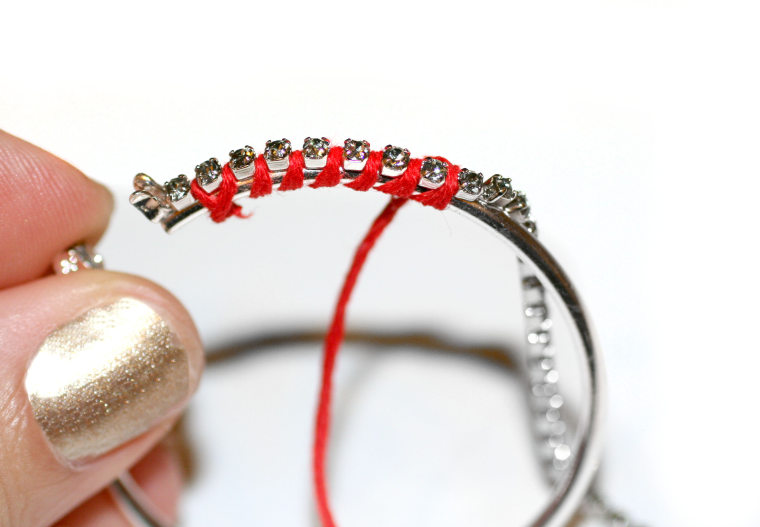 3. When you reach the each tie another double knot, and cut of excess rhinestones and string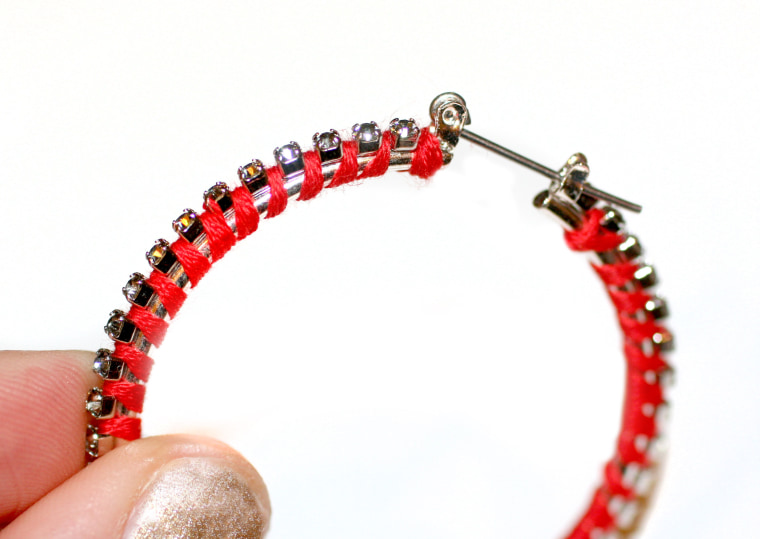 4. Add a pop of color with red, or get a sleek look with black string.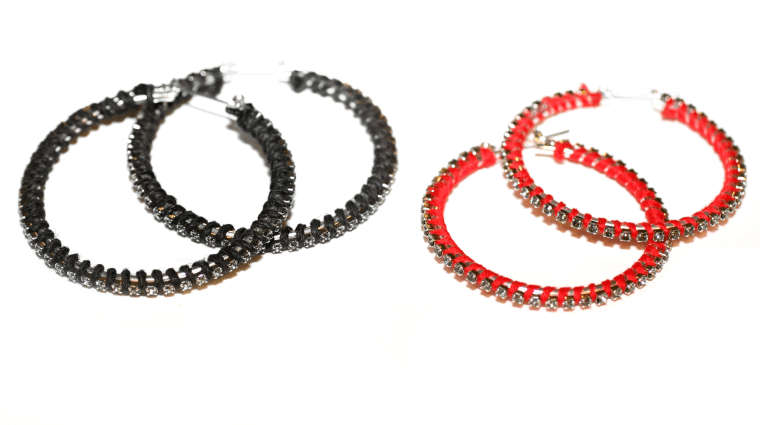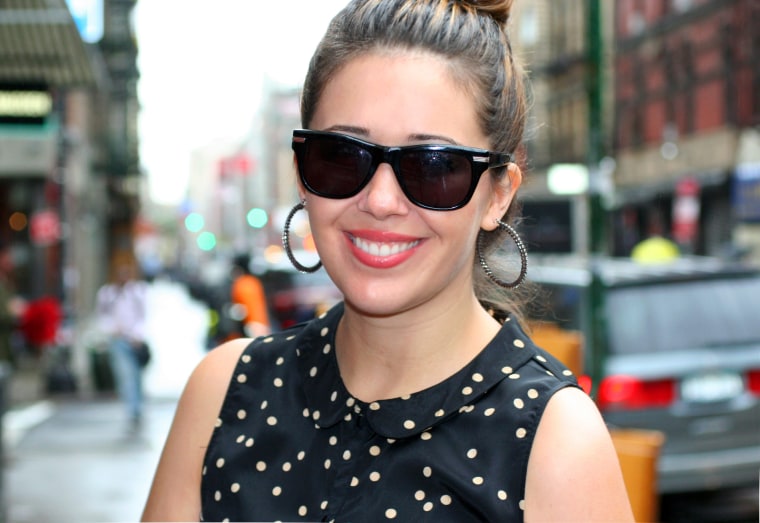 From Oct. 24-28, we'll highlight DIY stars who will demonstrate a creative style project. Participants include Erica Domesk of PS I Made This,TODAY style editor Bobbie Thomas, Kristen Turner of Glitter and Glue, Jenni Radosevich of I Spy DIY and Geneva Vanderzeil of A Pair & A Spare.
Join the conversation! Use Twitter hashtag #DIYWeekTODAY to let us know what you think!
More: See more from TODAY DIY Style Week
Make it, don't buy it: DIY style goes high-fashion