While TODAY style editor Bobbie Thomas believes that "style is the way you speak to the world without words," it doesn't have to be store-bought. "You don't necessarily have to sift flour or break out a sewing machine," Bobbie said. "You could also consider a creative, semi-handmade alternative." From opting to wear a dress backwards or using a safety pin to alter its shape, Bobbie's unique philosophy centers around the idea that you don't have to do it (all) yourself, but you can do it your way. For TODAY DIY Style Week, Bobbie updates the LBD (little black dress):
Press-on metallic sheets are an easy, inexpensive way to update almost anything. Transform timeless pieces like a white button-down or little black dress, give denim a little sheen, or save an old favorite that may have faded by adding a bit of shimmer. And anyone can learn this simple two-step process — just apply glue, let it dry tacky to the touch, then press and peel to reveal! Here are my insider tips on how to glam it up:
DIY directions:
1. Begin with almost any knit or woven garment (but steer clear of anything too fuzzy or with a very loose  weave).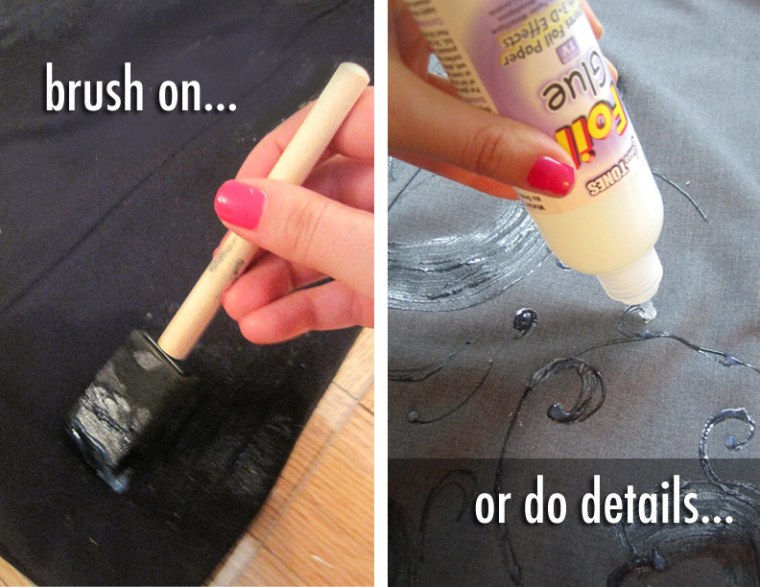 2. You can purchase "foil glue" at your local craft store or online at jonestones.com. Use a paintbrush, sponge, or your fingers to spread the glue over a large area (above left), or you can create detailed patterns (above right) using a bottle with a nozzle.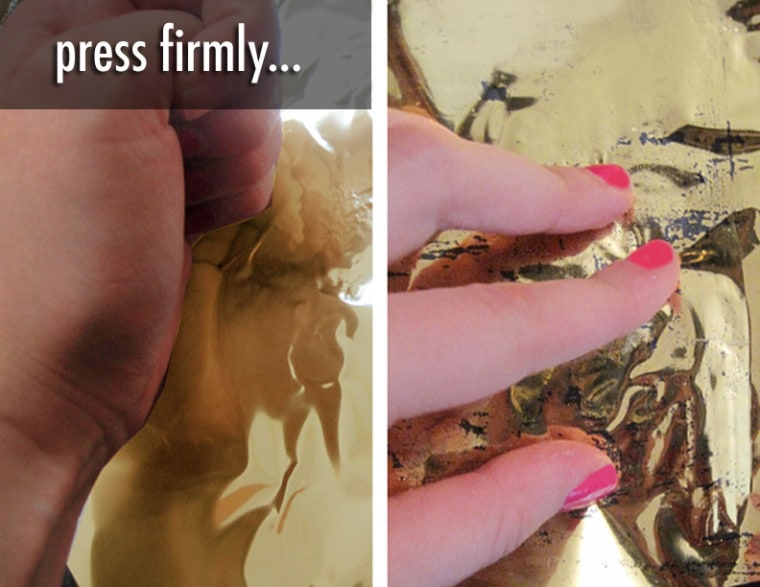 3. Let the glue dry until it's tacky; thinner layers will require as little as one hour while thicker layers can take up to eight. Once the glue is almost dry and tacky to the touch (very important), press foil firmly over glue (shiny side up).
4. Now you're ready to unveil your metallic masterpiece — in one swift motion, rip the foil sheet from the garment.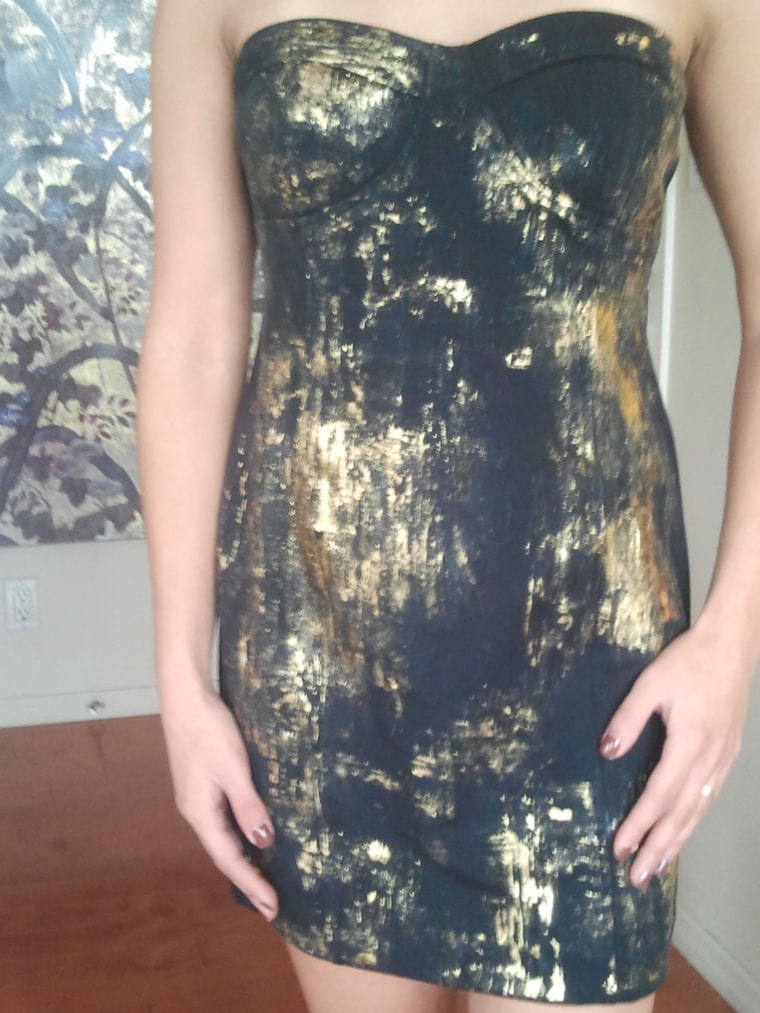 5. And voila! Whether you go monochromatic with silver foil on a gray sweater or dress up an LBD with some glitzy gold, there's no wrong way to do it.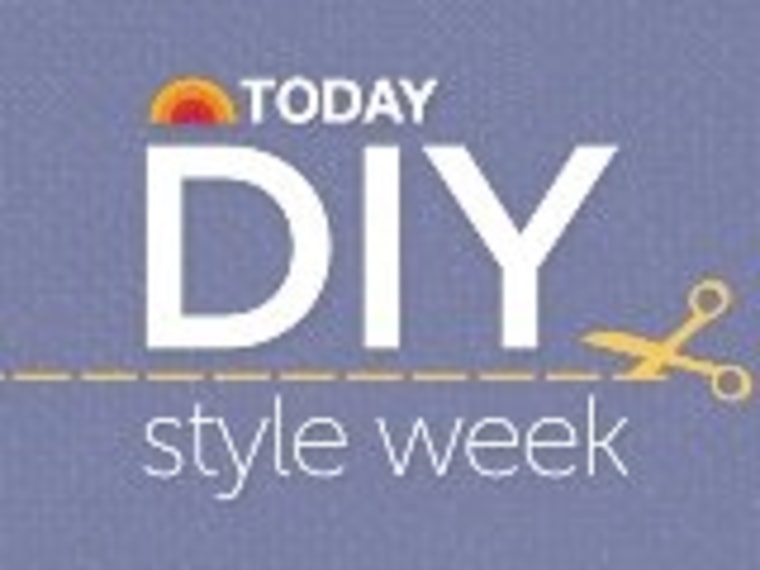 From Oct. 24-28, we'll highlight DIY stars who will demonstrate a creative style project. Participants include Erica Domesk of P.S. I Made This,TODAY style editor Bobbie Thomas, Kristen Turner of Glitter and Glue, Jenni Radosevich of I Spy DIY and Geneva Vanderzeil of A Pair & A Spare.
More:Make it, don't buy it: DIY style goes high-fashion
Enter the TODAY DIY Style Week Challenge!