Et tu, Tina?
America's most beloved bespectacled comedian seems to have upgraded her signature look. On TODAY Tuesday, Tina Fey revealed newer, bigger, and thicker "hipster" eyewear, making us wonder: Has she retired her well-known glasses along with Liz Lemon?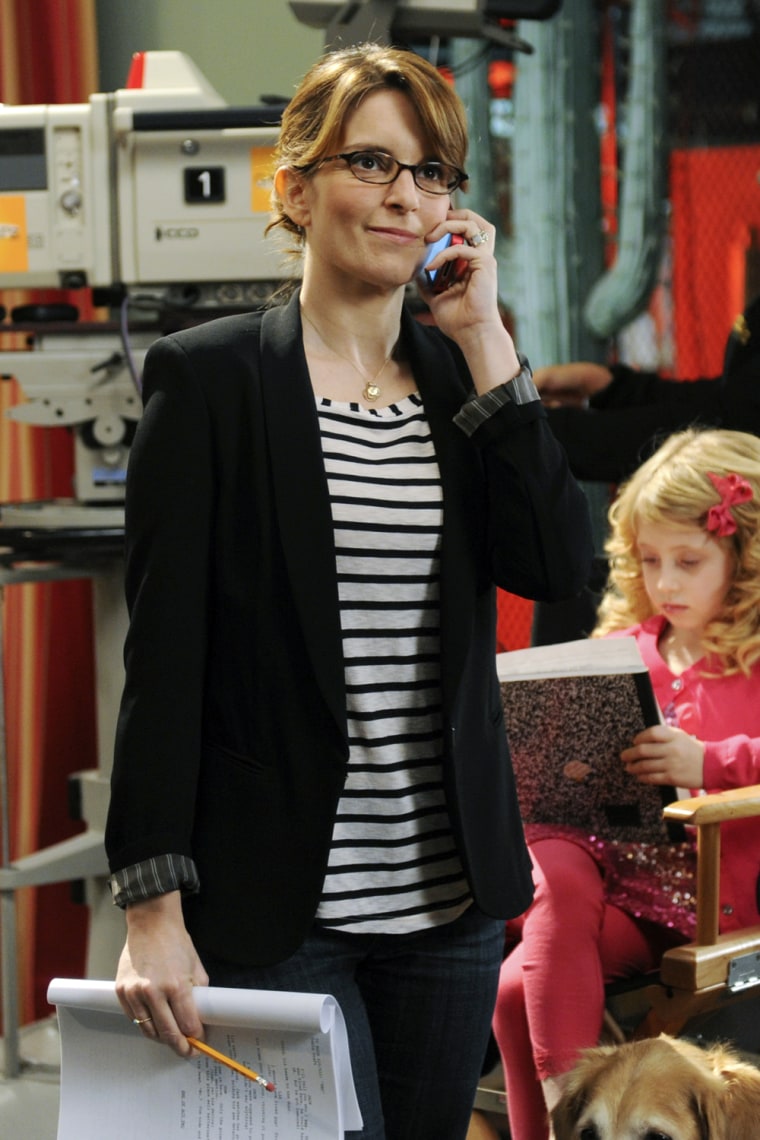 The "30 Rock" star's most recognizable accessory has been with her since her "Saturday Night Live" writing days, and has come to be associated with the actress's witty demeanor. Her signature eyewear even has its own entry in Urban Dictionary: "Horn-rimmed or otherwise very nerdy eye glasses, typically characterized as something worn by librarians, naughty secretaries, or U.S. vice presidential candidates."
And they were immortalized in a now-famous 2008 "Saturday Night Live" sketch, in which Hillary Clinton (played by Amy Poehler) ribs Sarah Palin (played by Tina Fey) about her Tina Fey glasses. (All very meta.)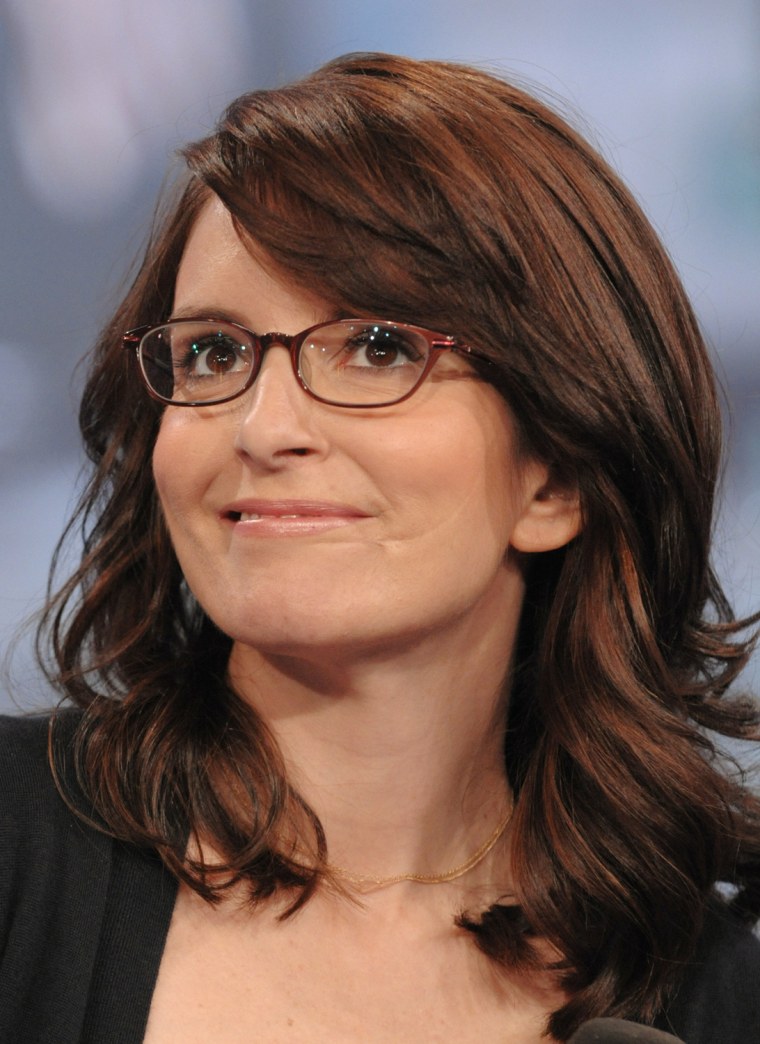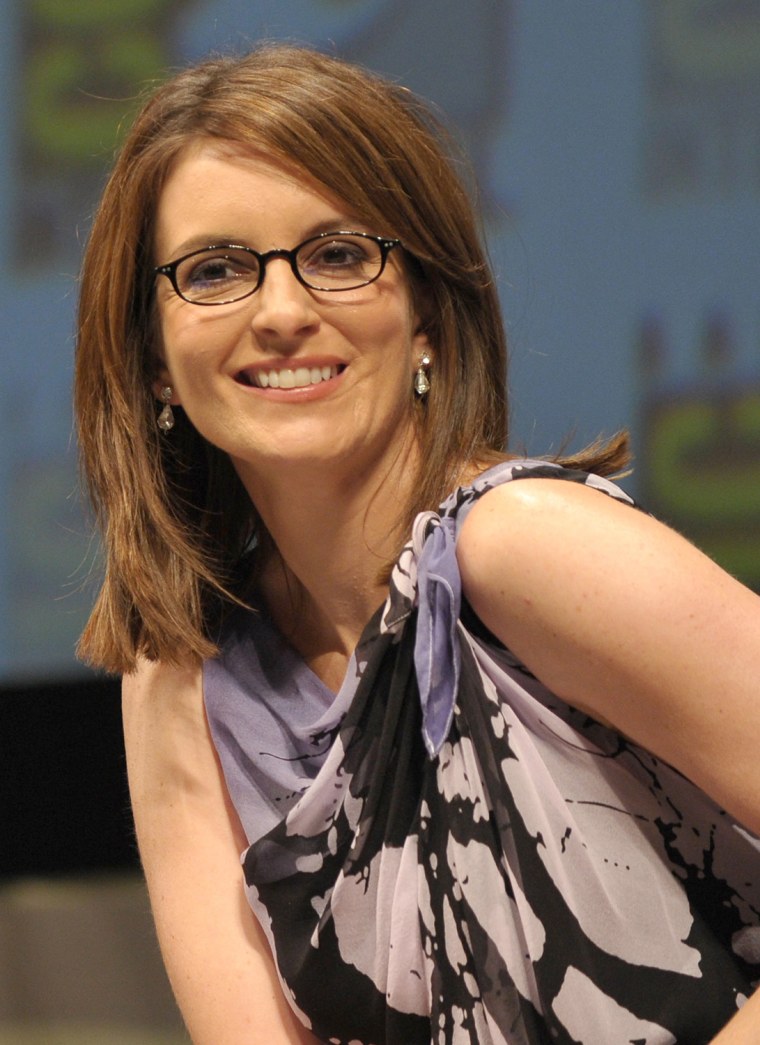 But Fey's new frames are the kind of trendy black specs now spotted all over the place.
Celebrities spotted sporting the thick frames range from Rihanna and Kim Kardashian to Anne Hathaway on the red carpet. And don't forget the people who wore them before they were cool — Woody Allen and Iris Apfel. Affordable frames are available everywhere these days, from Urban Outfitters to Warby Parker.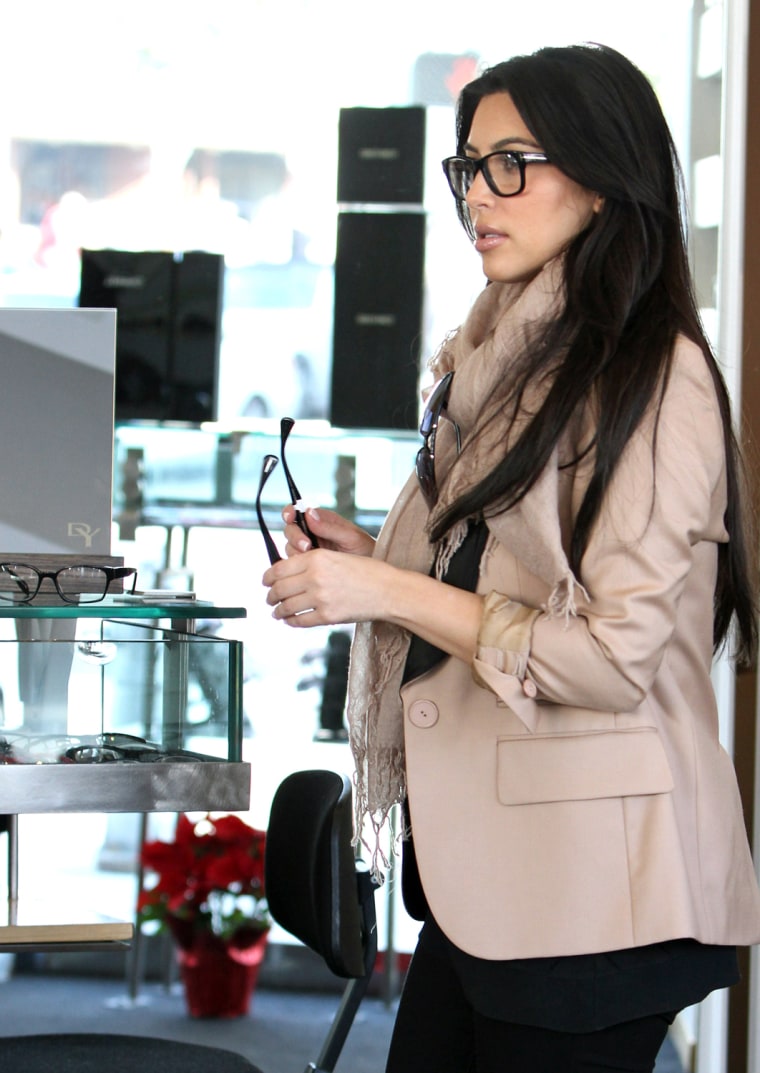 The glasses are even showing up in the news — they made headlines last year when five men on trial for a series of 2010 D.C. killings wore them in court, a move prosecutors claimed was an attempt to gain the jury's sympathy. (Donning a pair of spectacles while on trial seems to be a new trend in courtroom accessories, with one lawyer even calling it the "nerd defense," according to Esquire.com.)
What do you think of Fey's new look?

More from TODAY:
Tina Fey won't consider 'super hard' Oscar gig

Maternity-appropriate? Kardashian's pregnancy style criticized