No curling iron, no problem!
This old-school, grandma-inspired hair-curling technique uses just aluminum foil and a flat iron — and it actually works better than a curling wand.
"This method ... is good for hair that doesn't hold curls well," said Nick Arrojo celebrity stylist and founder of Arrojo NYC. "You'll get a more condensed, more buoyant and stronger curl because the foil retains the heat better."
Think about it: The heat lingers on hair longer due to the foil. It slowly steams hair into curls that last longer.
Keep in mind that because you are ironing your hair without actually seeing it, you may have unwanted bumps or breaks in the curls, Arrojo explained. You may need to coax some back into shape using your fingers at the end.
What you'll need:
What you'll do:
1. Start with clean, dry hair. Do not attempt with damp or wet hair as it won't steam into proper ringlets.
2. Tear foil into 5-inch squares. No need to be too precise!
3. Begin creating pin curls by winding hair around fingers.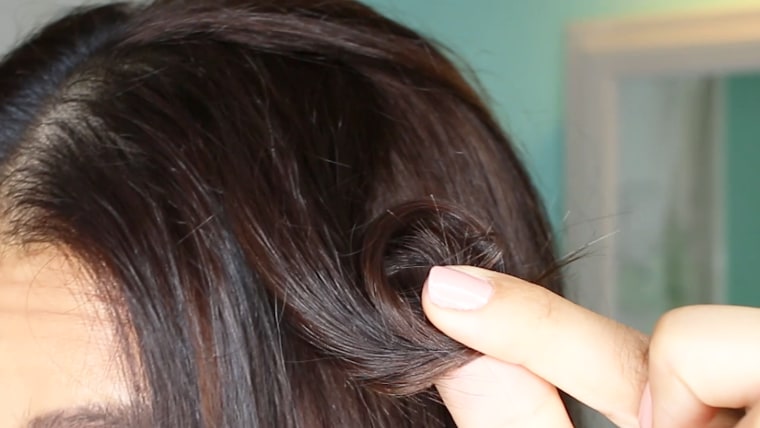 4. Wrap foil around pin curl to secure it.
5. Work your way around your head, aiming for five to seven pin curls on each side, depending on the length and thickness of your hair. Section smaller areas for tighter curls, bigger sections for looser curls. Don't worry about being perfect!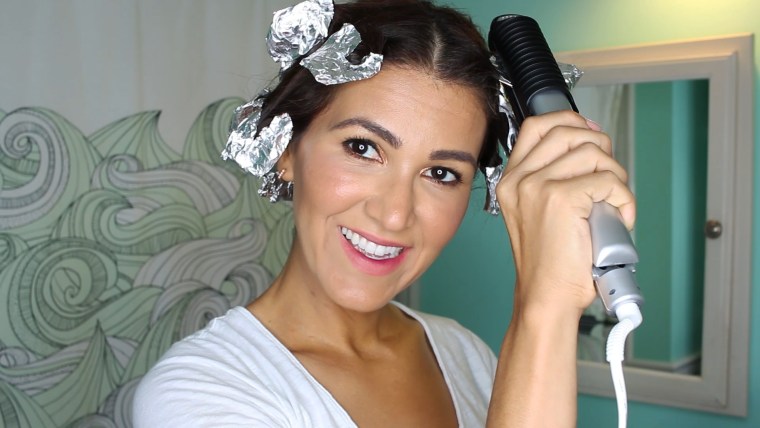 6. Clamp flat iron onto foil to heat up hair. Repeat three or four times on each foil. Be careful that it doesn't graze your skin, it can get pretty warm!
7. Allow foil and hair to cool for at least 20 minutes.
8. Remove all the foil packets to reveal bouncy, beautiful curls that last!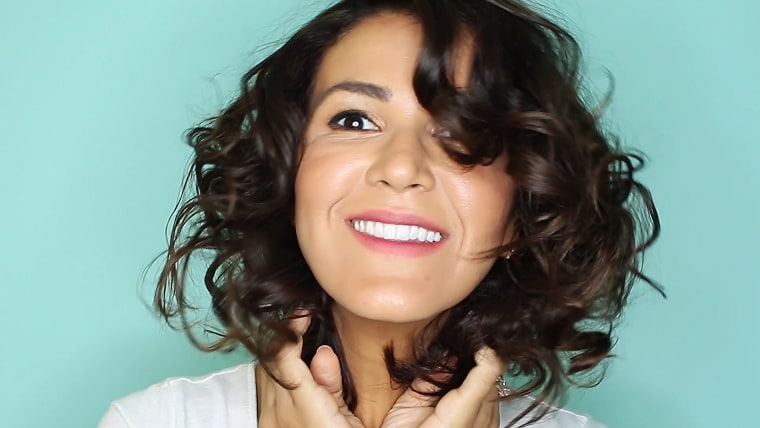 I was pretty amazed at how well this worked, my hair was voluminous and bouncy for three days without fuss. (Full disclosure: I pinned my hair on top of my head at night so the curls wouldn't get crushed while I slept.)
Grandma is always right about these things, right?
Shop the look: Beachwaver Coast Pro Ceramic Flat Iron,$169, Beachwaver.com