A black-and-white pin will no doubt be the hottest accessory on the Golden Globes red carpet this year.
Many stars, both men and women, are expected to wear small, enamel pins in support of the Time's Up campaign, an initiative recently created to combat sexual harassment in Hollywood and beyond.
Costume designer and stylist Arianne Phillips created the pin, which declares "Time's Up" in bold, all-caps lettering.
Phillips, who has designed outfits for Madonna and Justin Timberlake and created costumes for movies including "Kingsman: The Golden Circle" and "Walk the Line," shared a larger version of the pin's design on Instagram.
Reese Witherspoon, Eva Longoria and Shonda Rhimes are just a few of the stars who will almost certainly wear the pin during Sunday's awards. They, along with around 300 other female actors, directors and writers, launched the Time's Up campaign.
The initiative includes a $13 million legal defense fund that will help women facing sexual harassment at work find legal representation.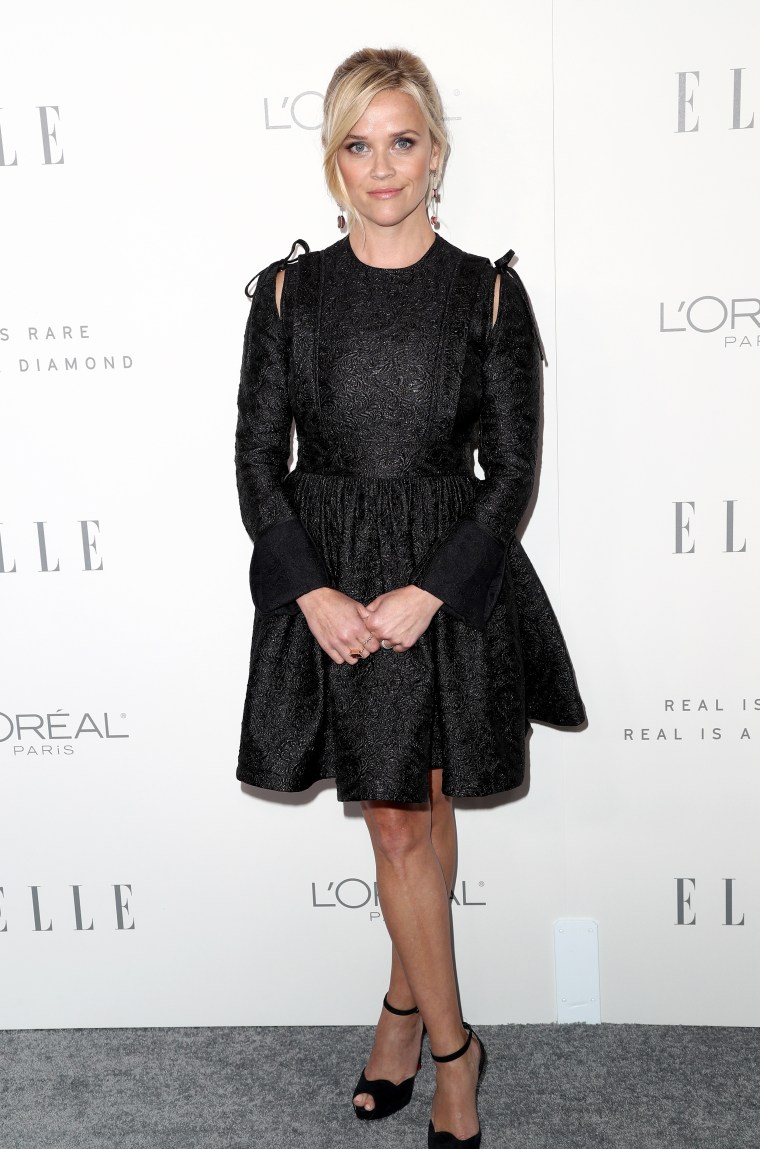 The campaign also calls for women to wear black to the Golden Globes to protest systemic sexual harassment and to support victims. Many actors and actresses have already committed to wearing black for the ceremony, and this pin will only help them make a stronger statement.
So far, 500 pins have been manufactured for the nominees and presenters, according to The Hollywood Reporter, but with the widespread support for the Time's Up mission, we wouldn't be surprised to see more stars — and hopefully some non-celebrities, too — wearing these down the line.