They weren't nominated for any Oscars on Sunday night, but Tim McGraw and Faith Hill turned quite a few heads on the red carpet for Hollywood's biggest awards show of the year.
The first couple of country music showed off some striking new looks, from McGraw's dapper side-part to Hill's close crop.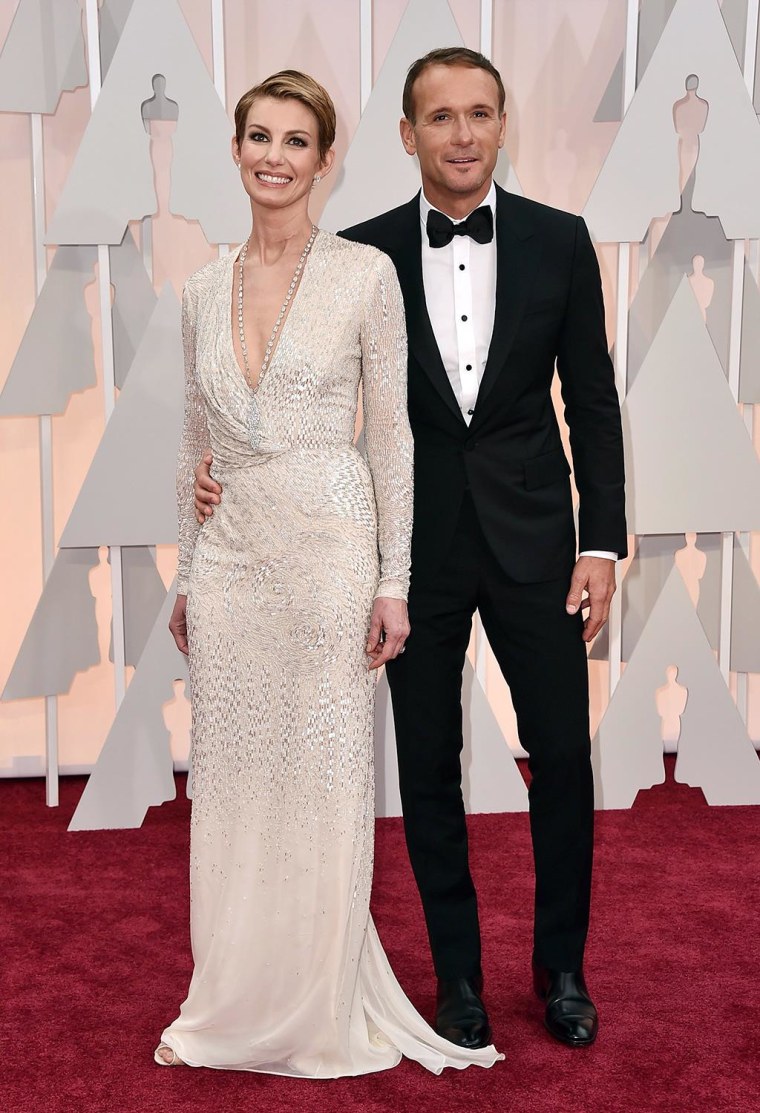 Once inside, McGraw took the stage to perform "I'm Not Gonna Miss You," as a tribute for the nominated Best Original Song from the documentary film: "Glen Campbell: I'll Be Me." Country legend Campbell, who has Alzheimer's, has been living in a memory care facility since last spring.
On the red carpet, McGraw and Hill also posed with Campbell's family:
And McGraw shared shared plenty of shots of himself prepping for the show on social media throughout the day:
And night:
McGraw also wasn't shy about what goes into getting ready for a night like this:
Hey, you don't get that dapper without a little effort!