Fuller, thicker lashes? Bigger eyes? Yes and yes, please!
We've tried every drugstore beauty brand and admittedly have even shelled out for expensive designer products. Much to our dismay, nothing has given us the thick lash line we dream of, except maybe falsies. (And who has time for that everyday?)
Here's a little professional trick of the trade, which has recently gone viral, to help those of us without the skills of a makeup artist. Introducing "tightlining," the foolproof makeup trick that will change the entire look of your eyes in an instant. It's liner that's applied as closely to the lash line as possible on the upper and lower lids. Your eyes will easily become your best accessory!
The makeup salon Rouge NY helped TODAY.com learn this makeup artist favorite.
T is for … Tightlining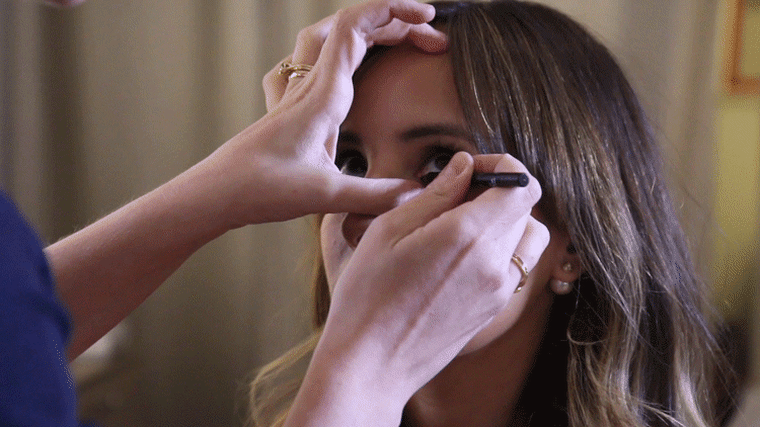 Look for a pencil liner in black.
Apply it as close to the bottom lash line as possible. Pro tip: You want the eyeliner to actually fill in gaps so you may need to hold down lashes as you apply.
Repeat with the upper lash line
Swipe on your favorite mascara and you've got gorgeous big eyes in a jiffy!
Curious what 'S' is? Visit our A-Z Beauty GIF-tionary for 26 new beauty trends.