Tiffani Thiessen regrets a few of her fashion choices from earlier in her career. But the fanny pack, apparently, is not one of them.
The actress, who's celebrating the release of a new cookbook, "Pull Up a Chair," sat down with TODAY Style to share her thoughts on some of her most memorable styles. She didn't hold back!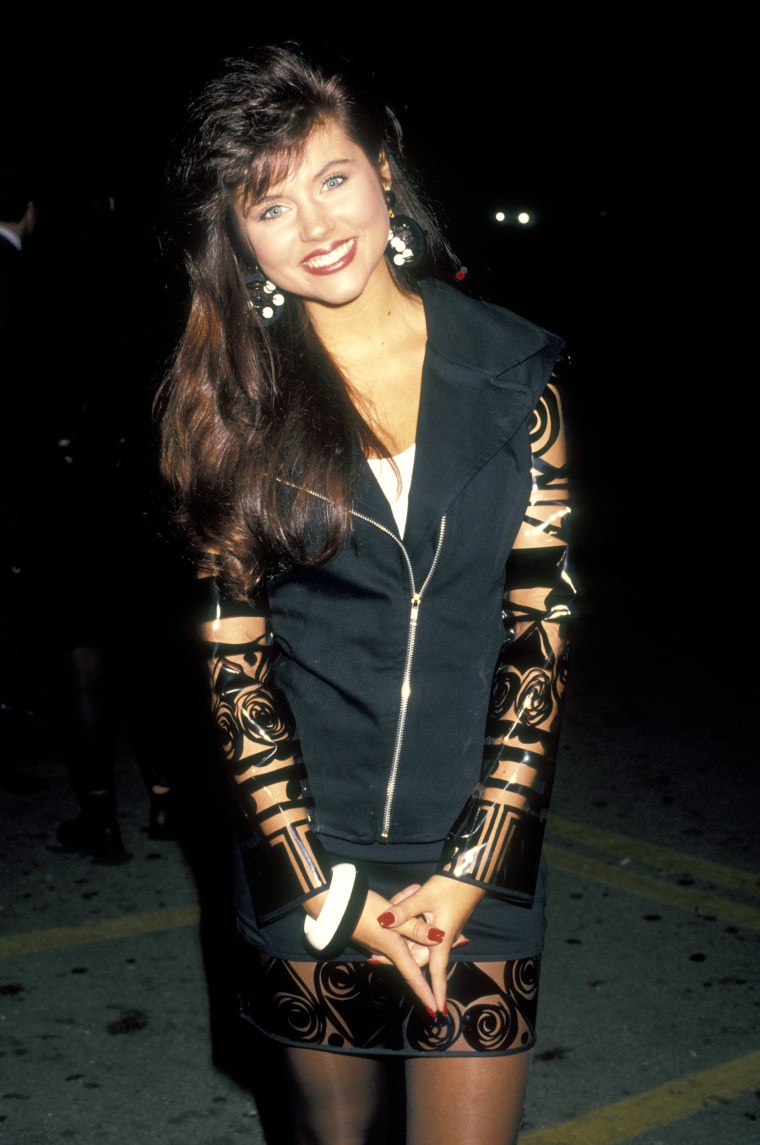 "All I can say is I remember sweating constantly because that is actually plastic. Those sleeves are plastic," Thiessen said.
Is she still a fan of plastic sleeves?
"Now that I've gotten older, it's more about comfort. Not so much about style," she explained. "A little bit of both, but, yeah, I don't think I'd wear the plastic sleeves anymore. I think that would be a pass."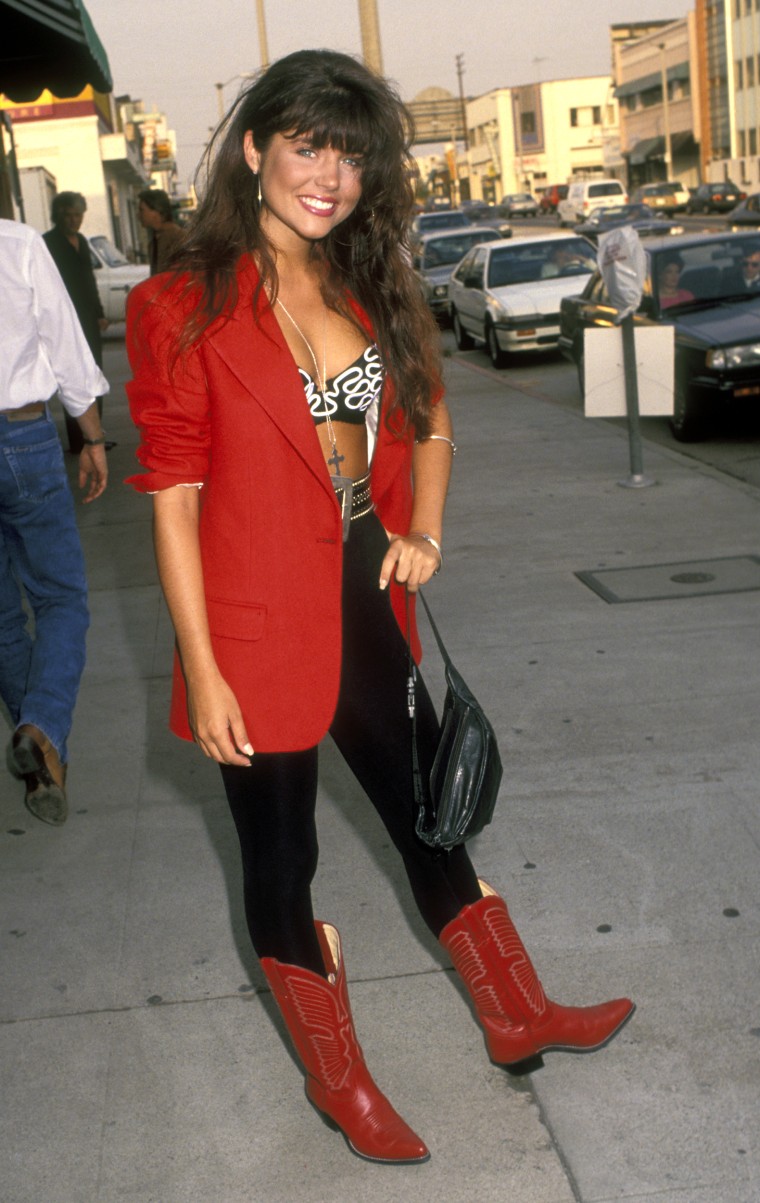 "I do like red. I still wear a lot of red. The bustier, not so much. But this was, like, back in Madonna (days) — like, I was in love with Madonna," Thiessen recalled.
What about the fanny pack?
"The fanny pack has come back in style again. I do have one of those," she revealed with a smile.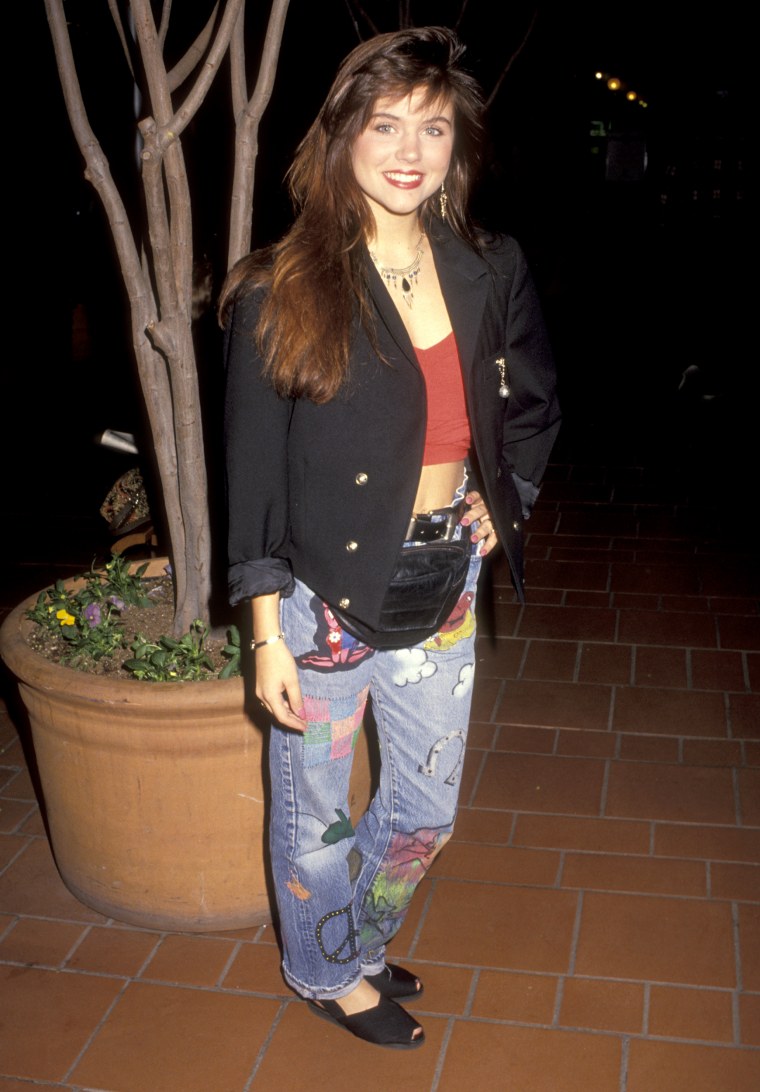 "You can see that I was a real fan of the fanny pack, because I'm wearing it again in this shot," Thiessen said. "They're hand-painted jeans, I remember that being very in, which I feel like it's actually back in again. The hand-painted shoes these days and now the hand-painted jean jackets. … Yeah, I'd wear that again. For sure."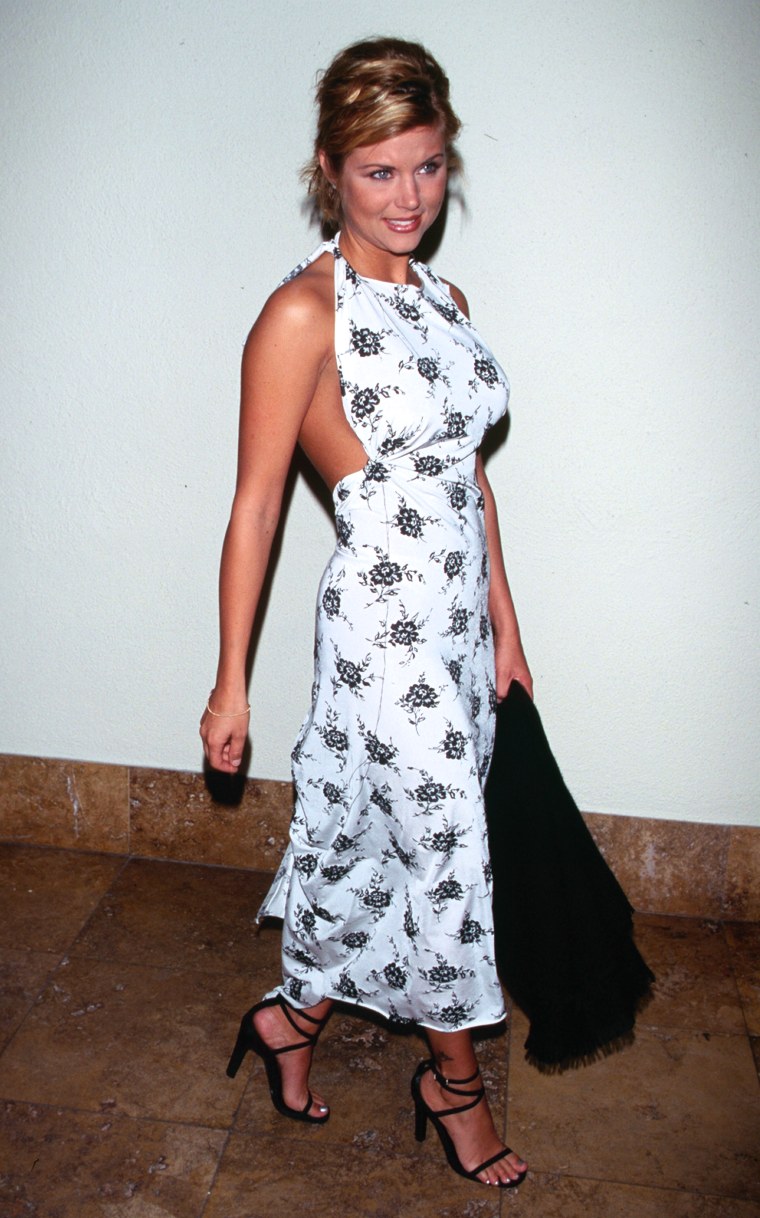 "Didn't have to wear a bra on this look," Thiessen said. "I actually really loved this dress. I remember it well. I actually might still have it in my closet. Not that it would fit."
Thiessen still likes the dress, so much so that she gave her younger self an enthusiastic compliment: "Not bad, Tiff!"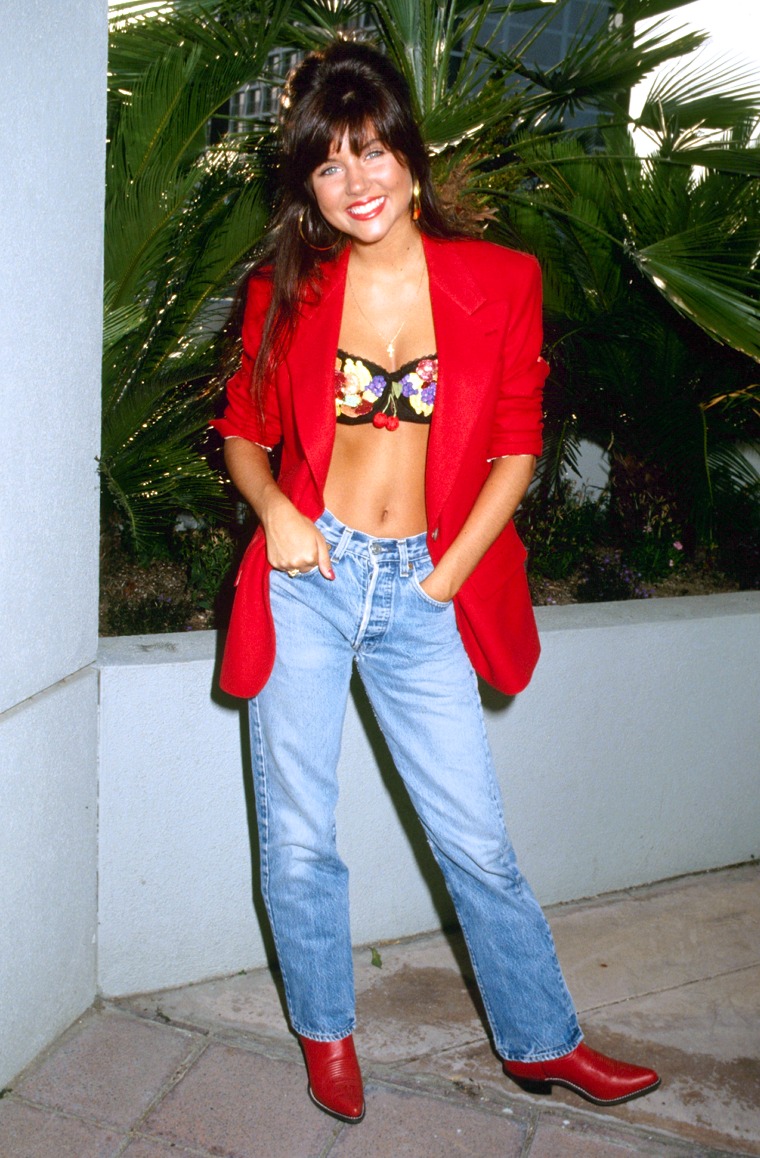 "The big hoops, very J.Lo of me. The bangs. I could not pull this off, but I do think it's very in style again nowadays," she said.
"I'm on a show called 'Alexa & Katie,' and this is what the kids are wearing now. So I was very hip back then," she said with a laugh.
What would her own two kids — 8-year-old daughter, Harper, and 3-year-old son, Holt — have to say about these "hip" looks?
"I don't know what my kids would say. I mean, my son's too young, probably wouldn't really say much about it. My daughter would probably be like, 'Mom, why are you wearing a bathing suit?'" Thiessen joked.
Thiessen is much more likely to bond with her kids over food rather than fashion. With her new cookbook, the star, who is married to actor Brady Smith, set out to share recipes that bring families together.
"I have such a love of food. I started when I was very little, wanting to be in the kitchen with the women in my family," she told TODAY Style. "But my style of cooking is casual. I mean, now that I'm a mother and, of course, a wife, it's really about providing good meals for my family — but also making memories."
TODAY has affiliate relationships, so we may get a small share of the revenue from your purchases. Items are sold by the retailer, not by TODAY. All prices are subject to change and items could sell out based on the merchant's inventory.