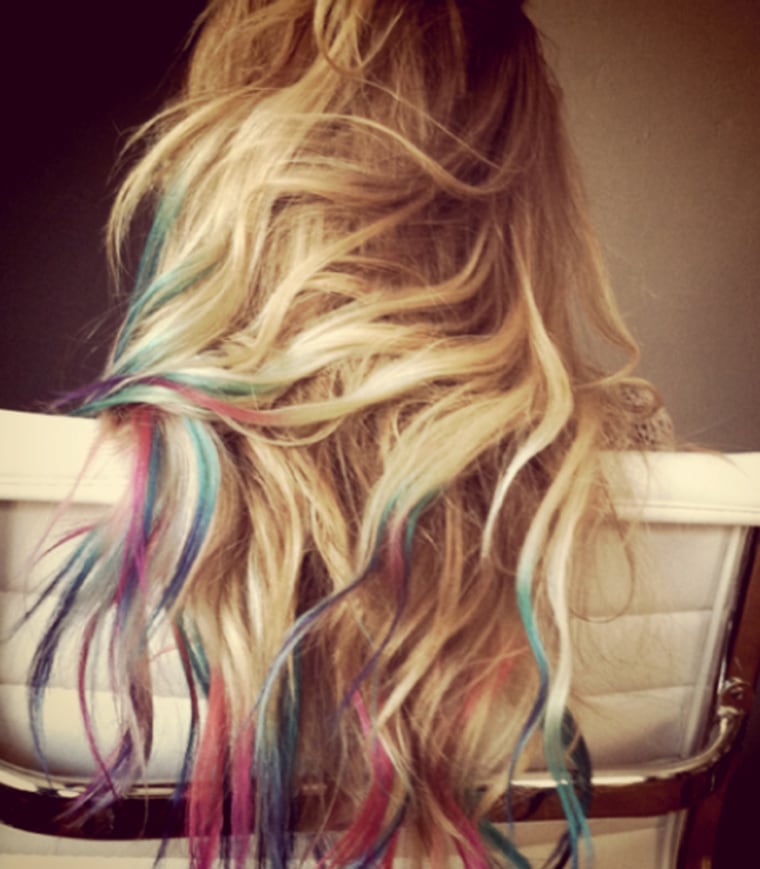 The iconic '70s tie-dye trend is back – but not where you'd expect it: your hair.
The rainbow-colored fad once graced hippie T-shirts, but it's now been resurrected by fashionistas. Reality-TV star Lauren Conrad revealed her sherbet-hued locks on her blog, while celebrities like Nicki Minaj sported a horizontal take on the 'do in recent weeks as well.
While the reception has been mixed (feedback has ranged from Twitter fans claiming to be "in total love" with the look to The Daily Mail proclaiming it "the worst look of the past 50 years"), there's no doubt it's struck a chord within the style community. It shouldn't be a surprise, seeing as that this summer embraced colorful hair-additions, including the slightly controversial feather hair-extension trend, which has quickly emptied out fisherman shops.
Will tie-dying – already a big hit this season in clothing – makes its way into our hair routine? Are you a fan?
Related: Groovy! Revive your clothes with modern dye designs
Bait and switch? Hair extension fad angers anglers