Children dressing up as princesses know that an outfit isn't complete without the crowning glory: a tiara adorned with as much bling as possible.
That's why people took notice when the Duchess of Cambridge stepped out earlier this week wearing a diamond-studded diadem for a state dinner at Buckingham Palace.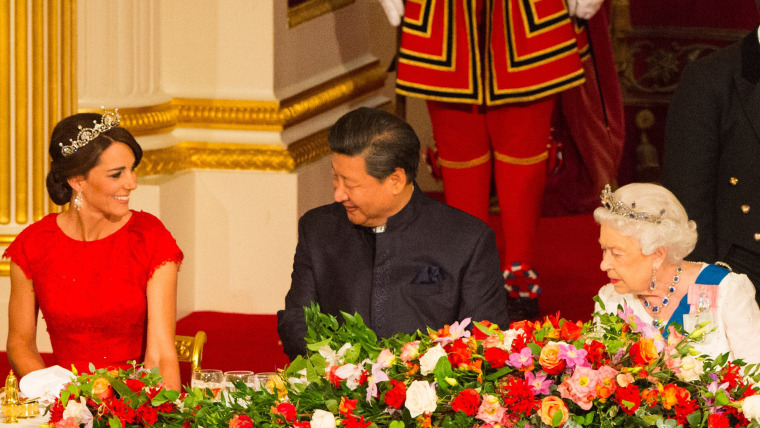 It was only the third time Duchess Kate has been seen with a tiara, and she owned the look with the best of the royals, including Queen Elizabeth, sitting just inches away wearing a sparkly sapphire headpiece of her own.
For the record, tiaras shouldn't be confused with crowns.
"Anyone can wear a tiara, assuming it's the right occasion. Crowns, however, connote state power," pointed out royals expert Arianne Chernock, an associate professor of history at Boston University.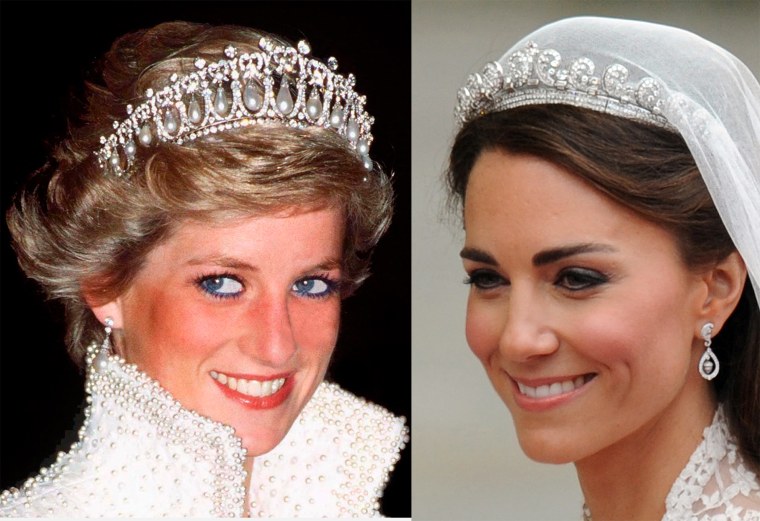 In keeping with royal tradition, Duchess Kate has worn a tiara to one additional white-tie event, as well as on her wedding day. Her late mother-in-law, Princess Diana, also was known to don tiaras for formal events.
Queen Elizabeth, on the other hand, breaks out the Imperial State Crown for diplomatic or state occasions, such as the opening of Parliament.
Here's a look at just a few occasions when British royalty have dressed their part:
State dinners
Duchess Kate donned the Lotus Flower Tiara, sometimes referred to as the Papyrus Tiara, for Tuesday's state dinner at Buckingham Palace welcoming Chinese President Xi Jinping and his wife, Peng Liyuan.
A loaner from Queen Elizabeth, the headpiece dates back to the Queen Mother and also has belonged to Elizabeth's only sibling, Princess Margaret.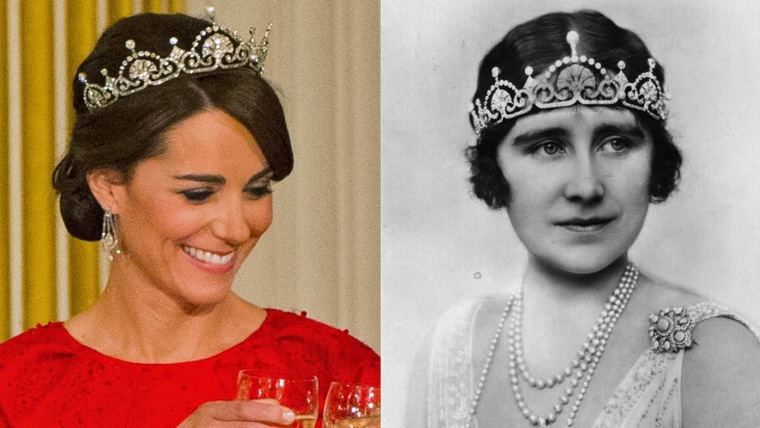 Duchess Kate wore the same tiara once before, when she headed to a diplomatic reception at the palace in 2013.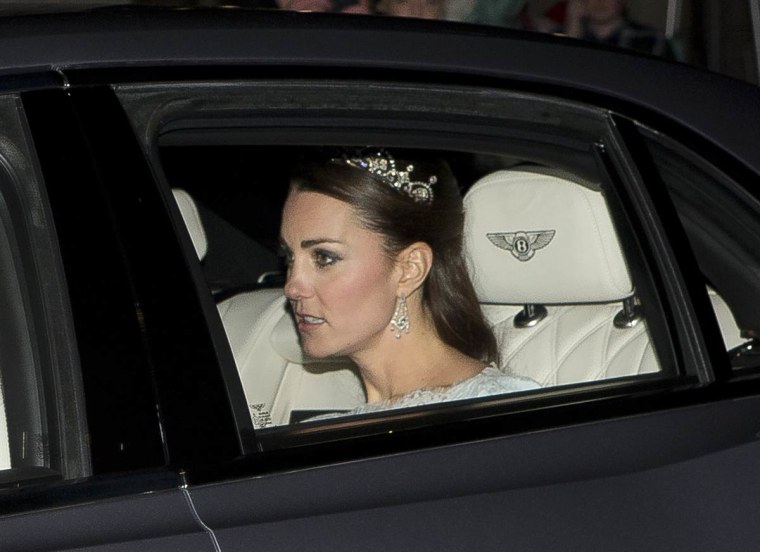 At the same state dinner Tuesday, Queen Elizabeth wore her own majestic headpiece, a sapphire tiara she commissioned to match a necklace and earrings given to her as a wedding present from her father, King George VI.
Among the many other occasions the queen has worn the entire Sapphire Suite was during a D-Day invasion anniversary banquet, where she sat next to former President Bill Clinton.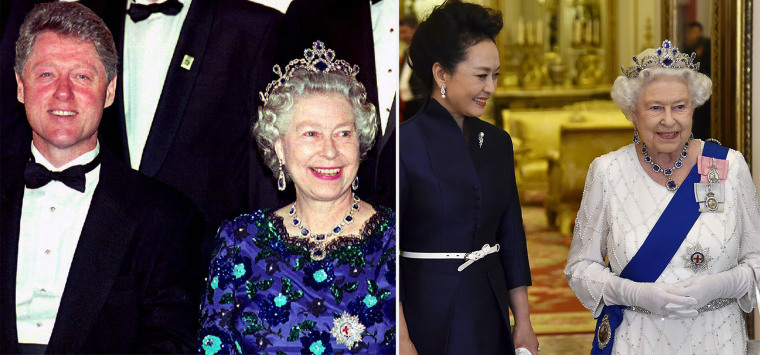 Legislation and Coronations
When Americans think of the British Crown Jewels, the Imperial State Crown usually comes to mind. It's what Queen Elizabeth wears when, as head of state, she formally opens Parliament with an annual address.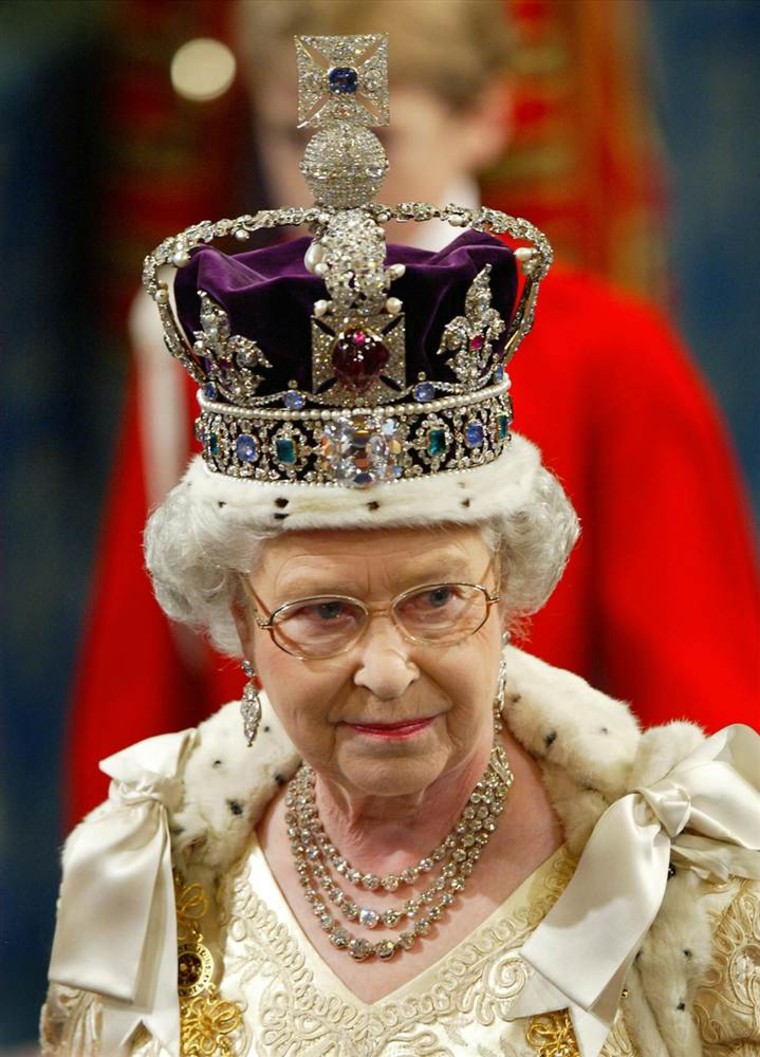 The crown is the same one she wore during her coronation on June 2, 1953, more than a year after she ascended to the throne.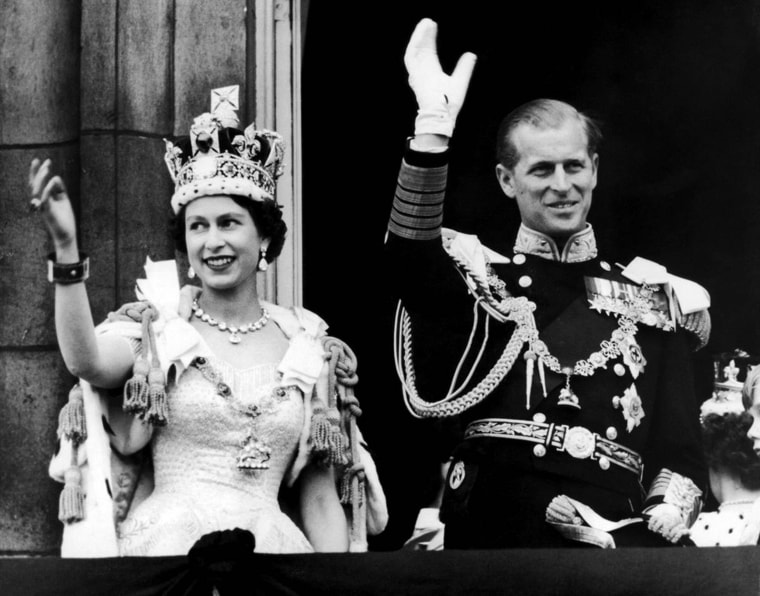 Weddings
It's become expected to see a royal bride wear a tiara and the former Kate Middleton did not veer from tradition during her 2011 wedding to Prince William. The duchess wore the Cartier Halo tiara, borrowed from Queen Elizabeth, to anchor her wedding veil.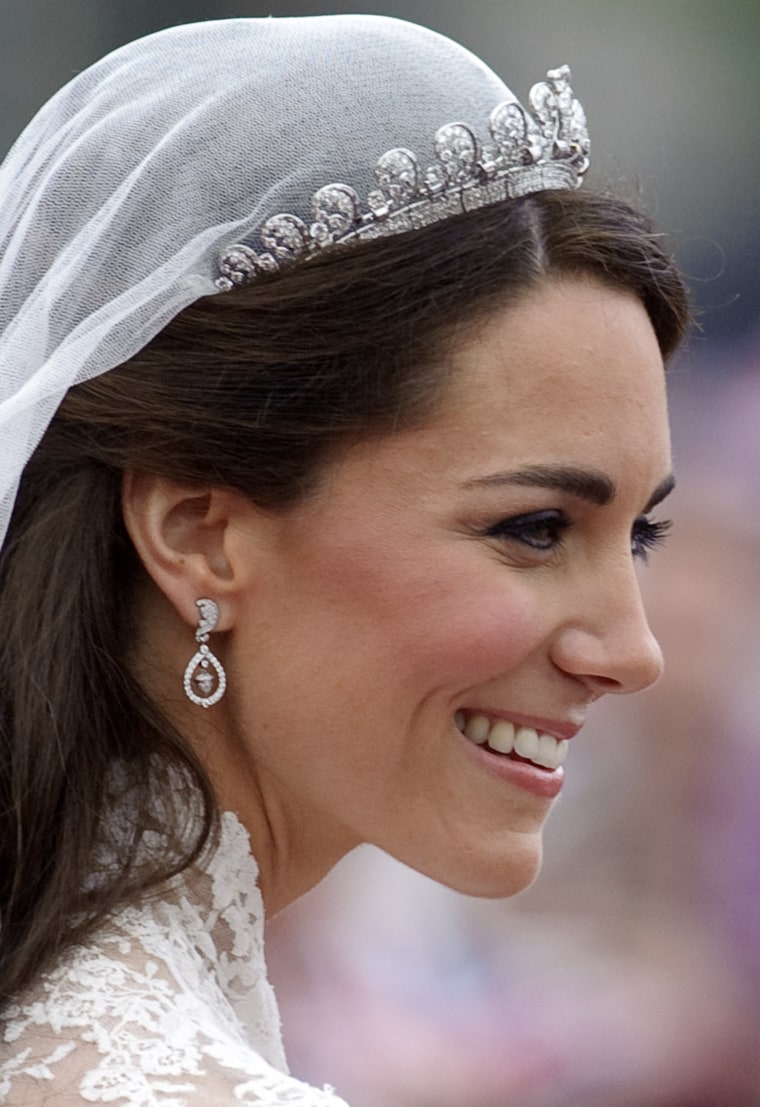 The headpiece, made in 1936, was commissioned by the future King George VI for his wife, Queen Elizabeth's mother, shortly before he became monarch.
Princess Diana had the option of borrowing from the queen for her bridal headpiece, but she instead chose to go with a family heirloom.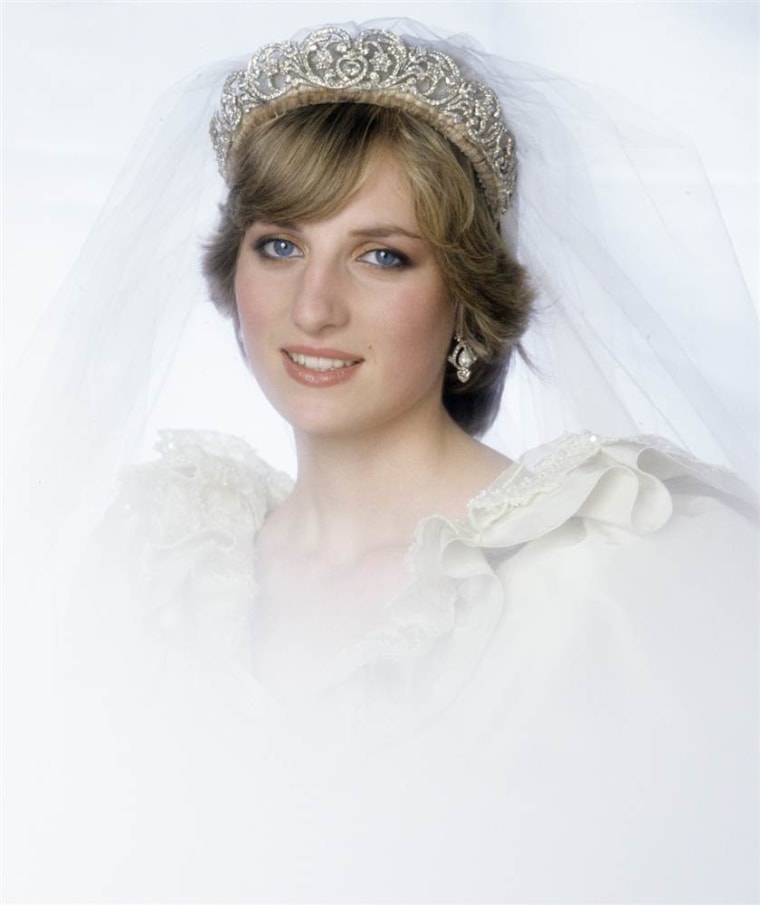 The Spencer Family Tiara became a favorite of Diana's, who went on to wear it at many state occassions throughout her life.