Calling all tweens, teens and even adults of the '90s!
Nearly 20 years later, what's old is officially new again in the world of fashion.
If you were a girl of this decade, you probably remember either having or wanting a pair of flatform stretchy sandals. *Shakes head yes*
Well, Steve Madden is making all of our dreams come true with the return of the iconic Slinky sandal, which is currently available for pre-order and expected to ship this summer.
Slinky, $70, Steve Madden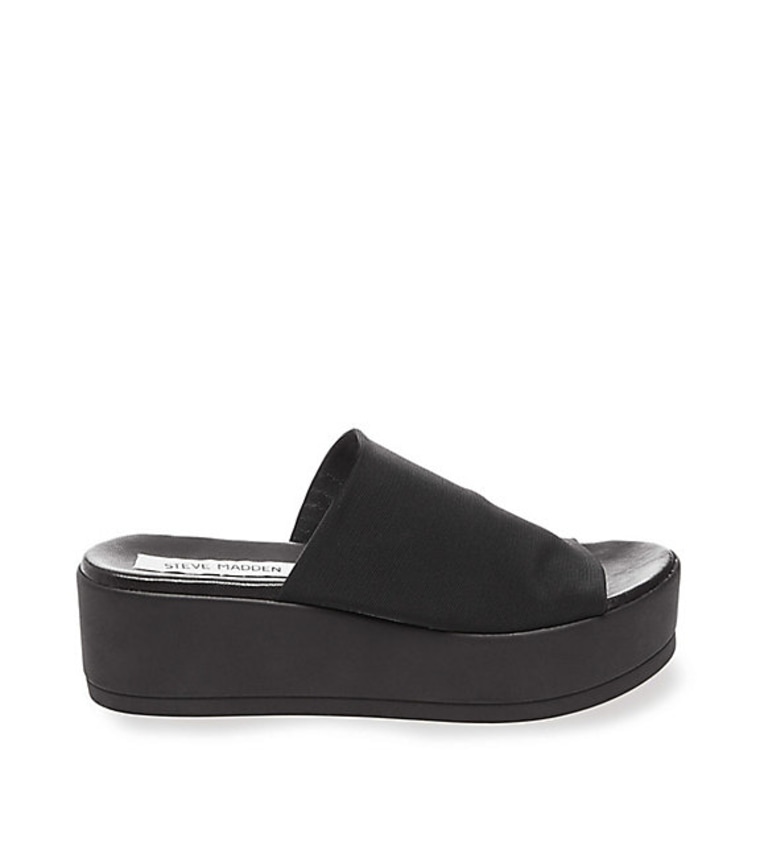 The shoe company has updated their classic slide with a flatter sole and rounder edges, making it right on trend for one of hottest shoe styles of the moment, flatforms.
And if you're getting nostalgic for other '80s and '90s shoes, we've rounded up some of the biggest trends that are making a comeback.
RELATED: The 1 shoe trend you'll want to wear all spring
Flatforms
A true trend of the '90s (think Mary Janes, lace-up boots, sneakers and the Spice Girls), flatforms today are a true style hybrid. Many of the styles we've already mentioned can be found in a flatform silhouette, making them the epitome of a throwback affair! For the summer, expect these soles to be adorned with woven espadrille or rubber trim.
Blue Denim Cross Strap Flatform Mules, $50, Missguided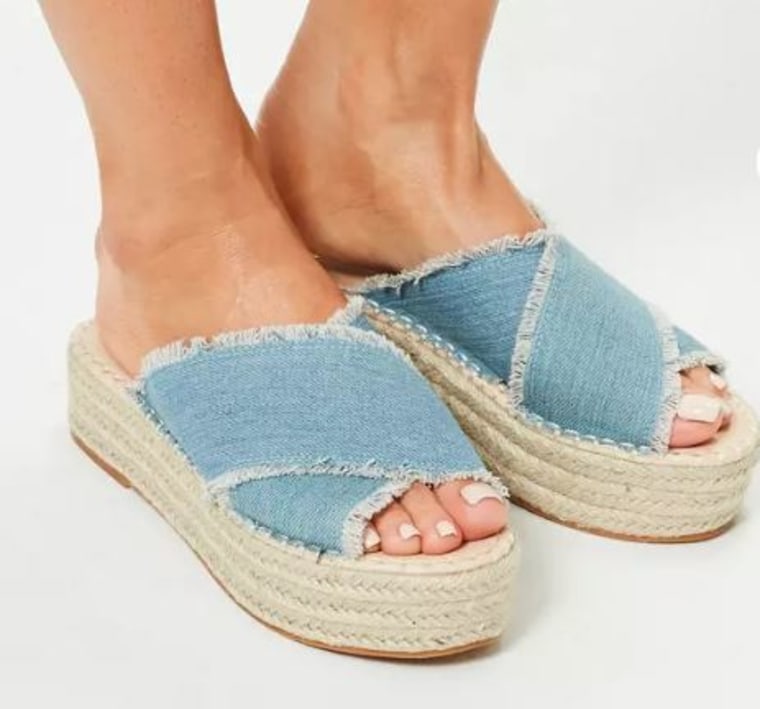 Typical Chunky Tie Leg Flatforms, $46, ASOS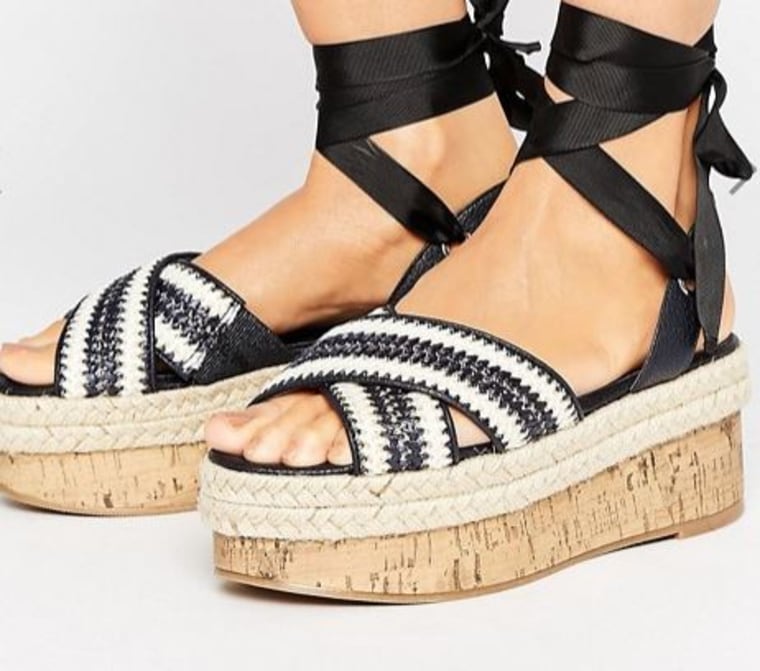 Flatform Universal Mirrored Metallic, $100, Teva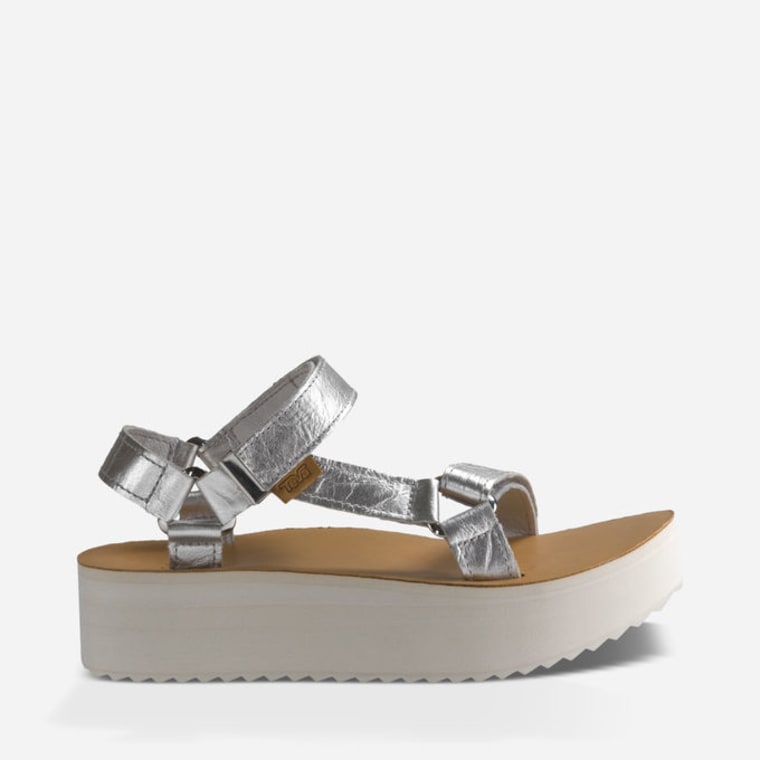 Platform Sandals, $35, H&M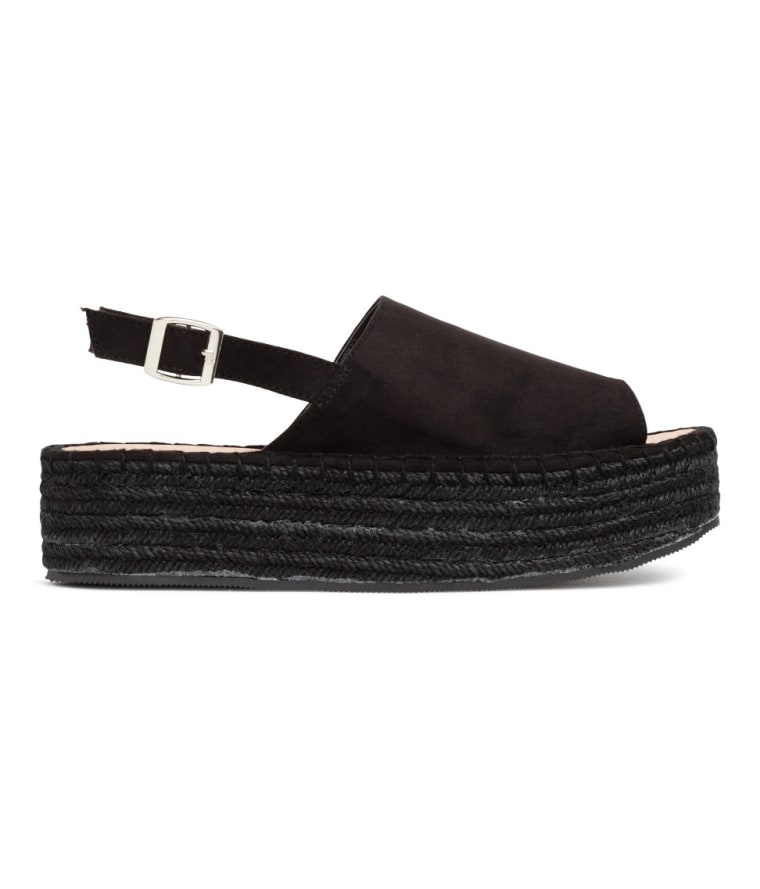 Leather double-strap sandals
More commonly referred to as Birkenstocks (for the brand that popularized the look), this style managed to ditch its hippie origins and regain traction among the fashionable crowd. It's made appearances everywhere from the runway to summer music festivals for its general comfort and ease of wear. Pair these with everything from skinny jeans to a maxi dress.
Arizona Soft Footbed Sandals, $135, Nordstrom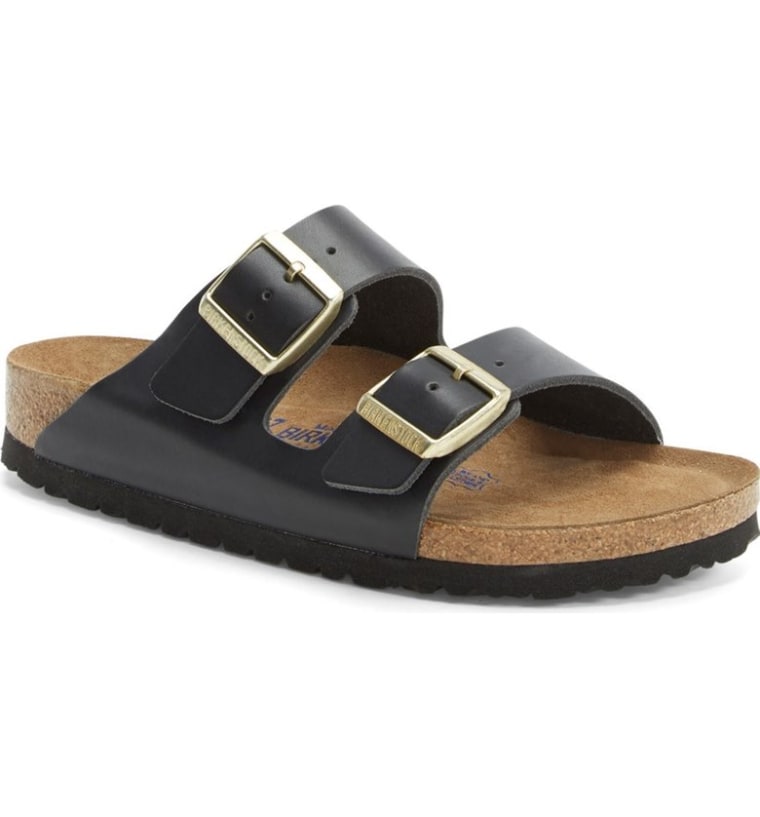 Topshop Studded Slide Sandal, $68, Nordstrom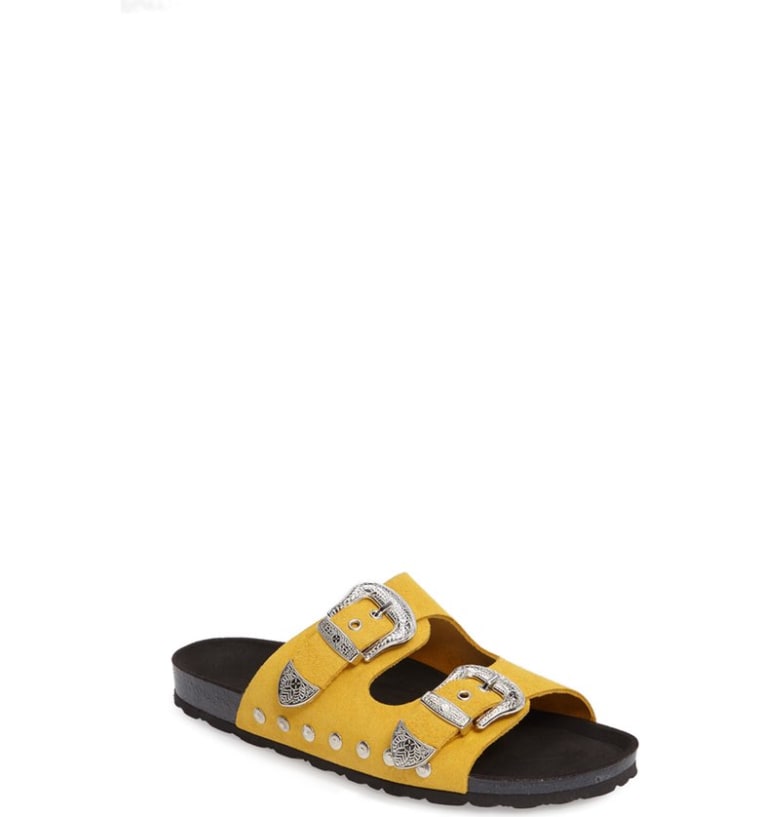 Original Collection 'Frill' Slide Sandal, $88, Nordstrom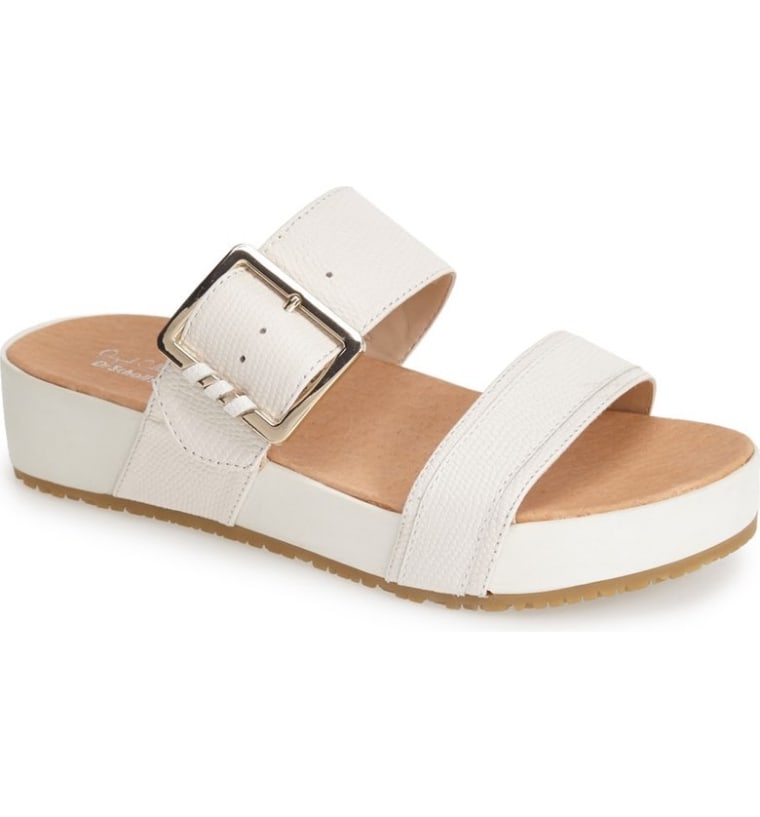 Splendid Jina Leather Open-Toe Slip-On Sandals, $50, Saks Off 5th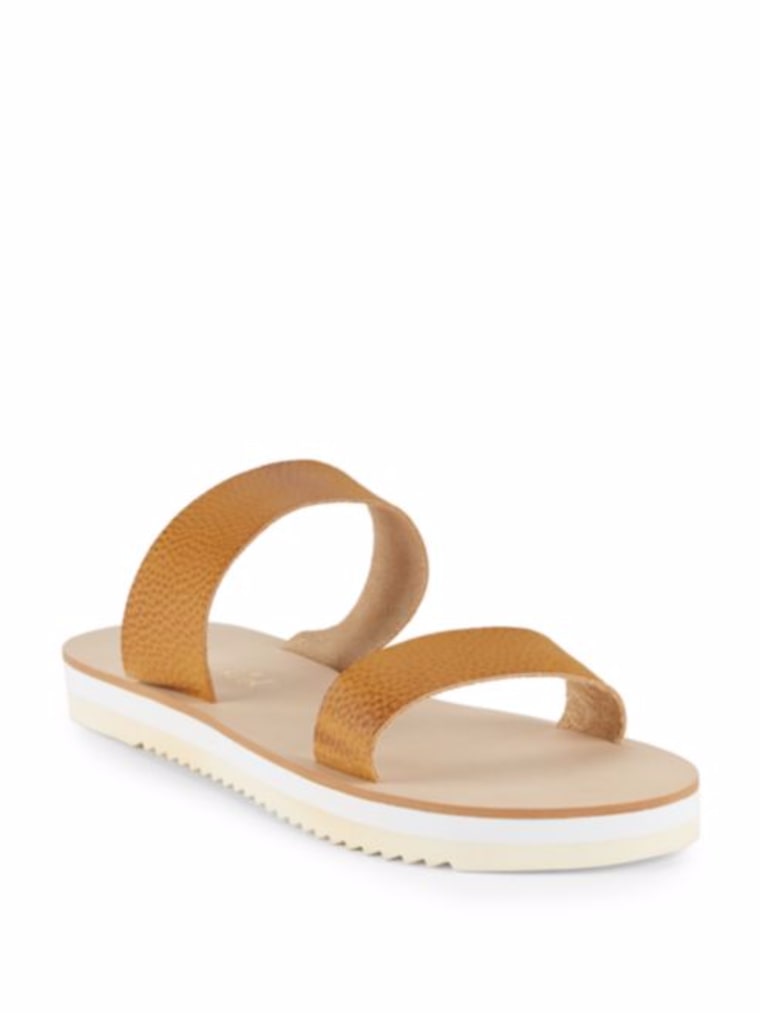 RELATED: L.L. Bean's duck boots got a serious makeover — see all the new styles
Boat shoes
A preppy staple of the '80s, boat shoes have become bigger than ever this summer. The new versions are found in a plethora of designs ranging from floral patterns to animal print and everything in between. The silhouette itself has undergone some changes, too, becoming more feminine and flattering thanks to a slender and shorter toe.
Estella by ShoeDazzle Boat Shoes, $30, ShoeDazzle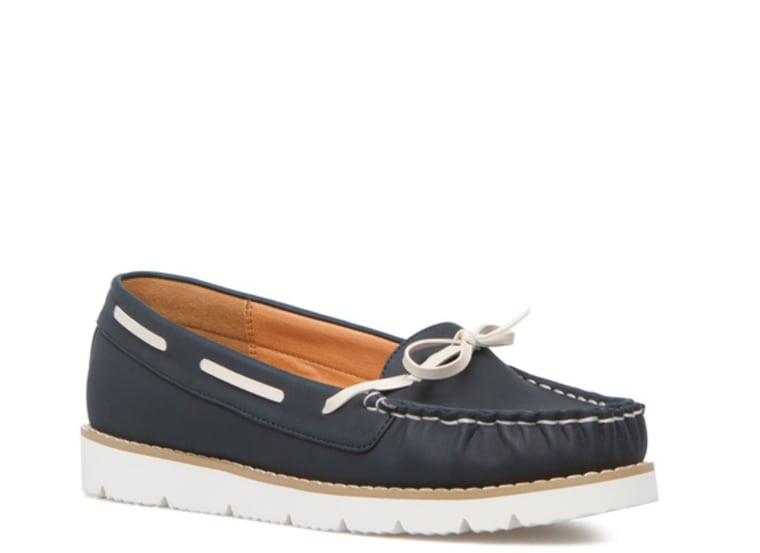 Sperry Dunefish Boat Shoes, $49, Macy's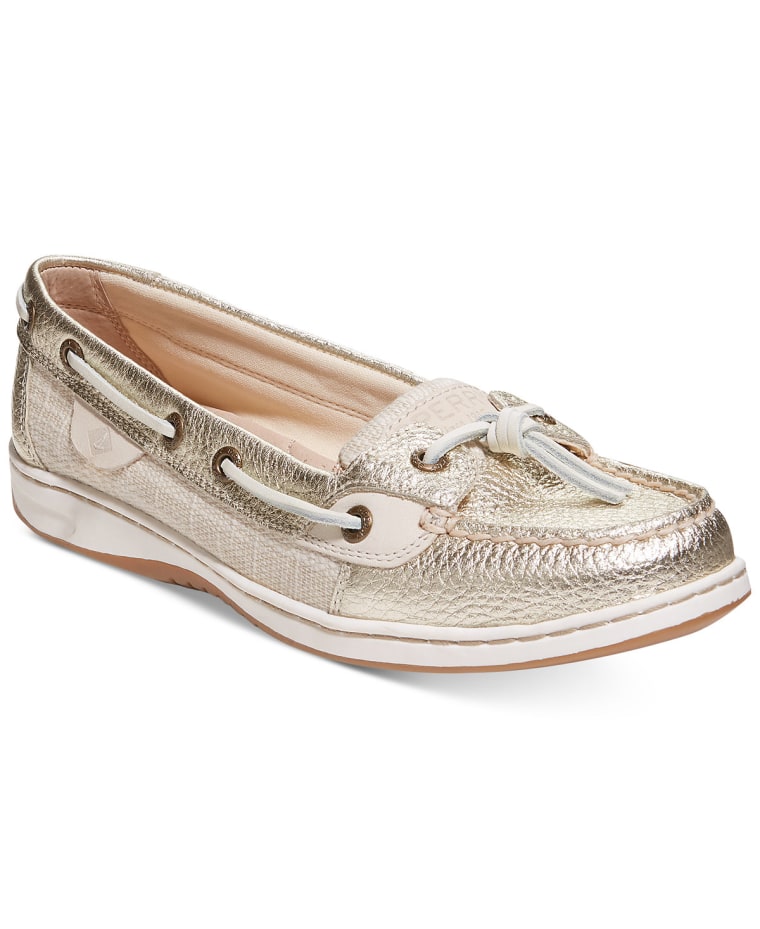 Huaraches
This style has been popular for hundreds of years in Central America and had a big moment in the states in the '80s. Now, it's once again making a splash on the fashion scene. Current offerings range from the traditional silhouette to more contemporary interpretations, complete with the signature, intricate hand-woven leather detailing. These look great paired with shorts and breezy cotton beach dresses alike.
Ruby Leather Fisherman Woven Sandal, $40, Boohoo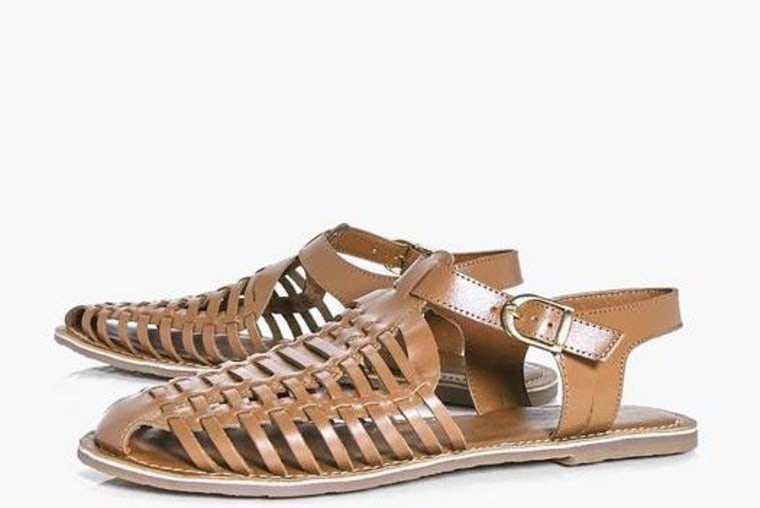 Natalia Leather Woven Ballet Flat, $35, Boohoo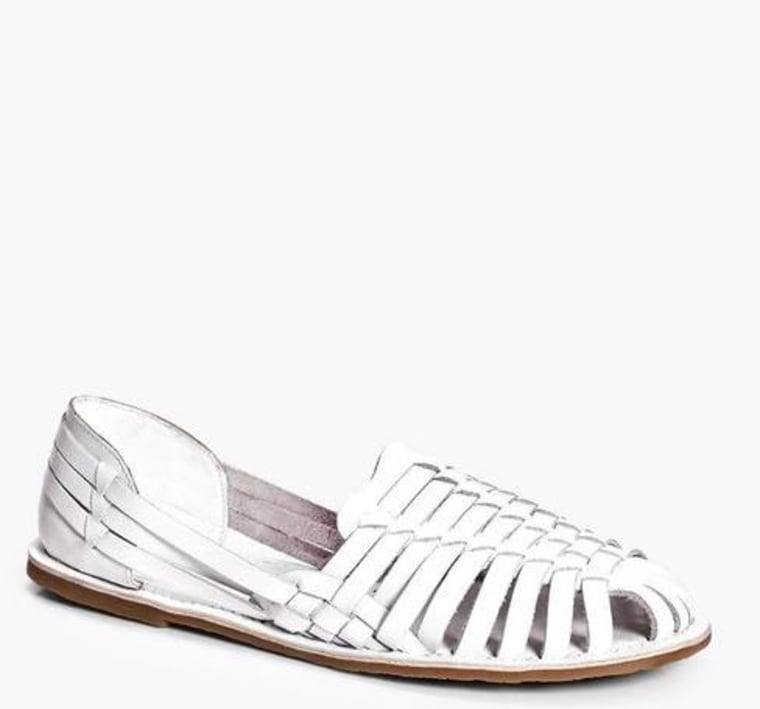 Latigo Hibiscus Flat, $80, Nordstrom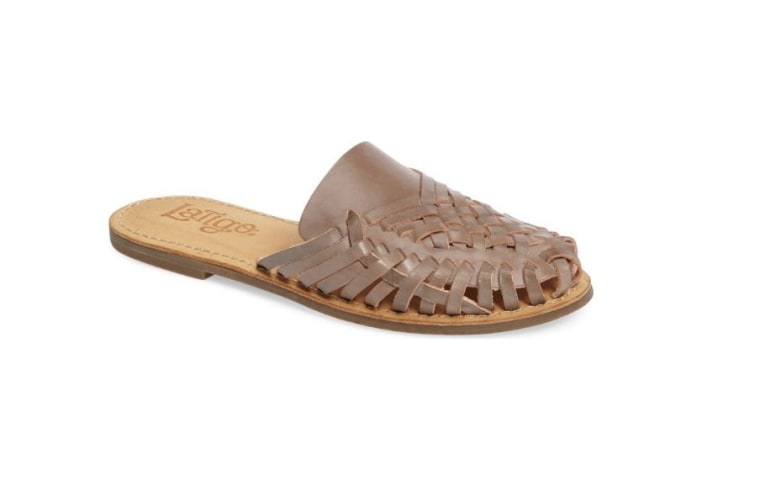 RELATED: Yes, you can rock statement shoes! How to make the look work for you
Jelly shoes
If you're like us, your childhood summers were filled with this effervescent footwear style. Though it went on a long hiatus since the '80s, it has since been reborn in sleek styles that look equally as chic at the office as they do on the boardwalk. Almost every luxury label now has a version of the jelly shoe, though we love the classic thick rubber and translucent styles that pay homage to the original.
Jeffrey Campbell Jelly Slide Sandal, $45, Nordstrom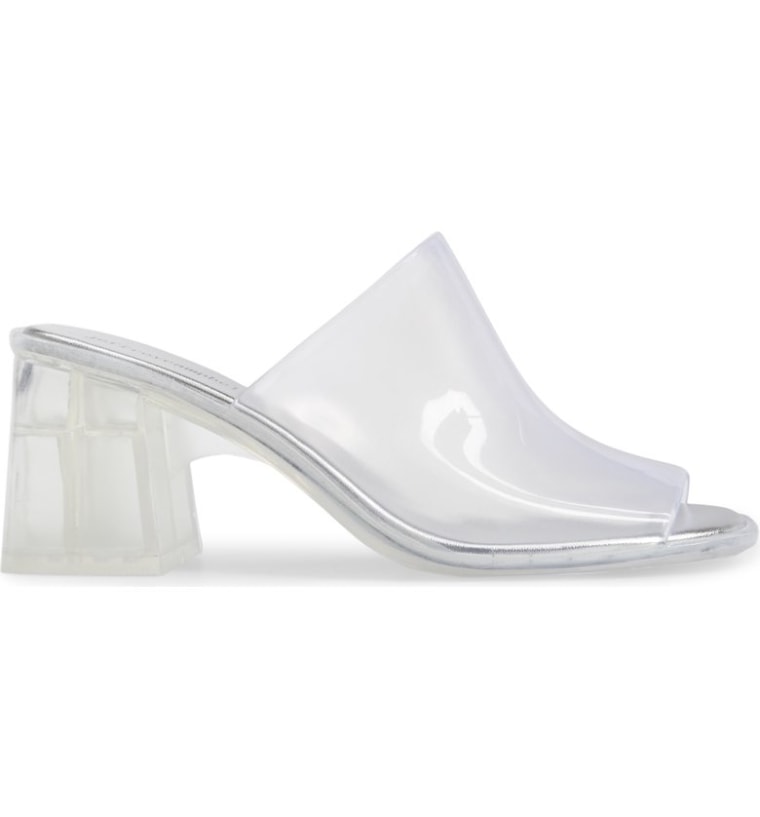 Strappy Jelly Sandals, $13, Forever 21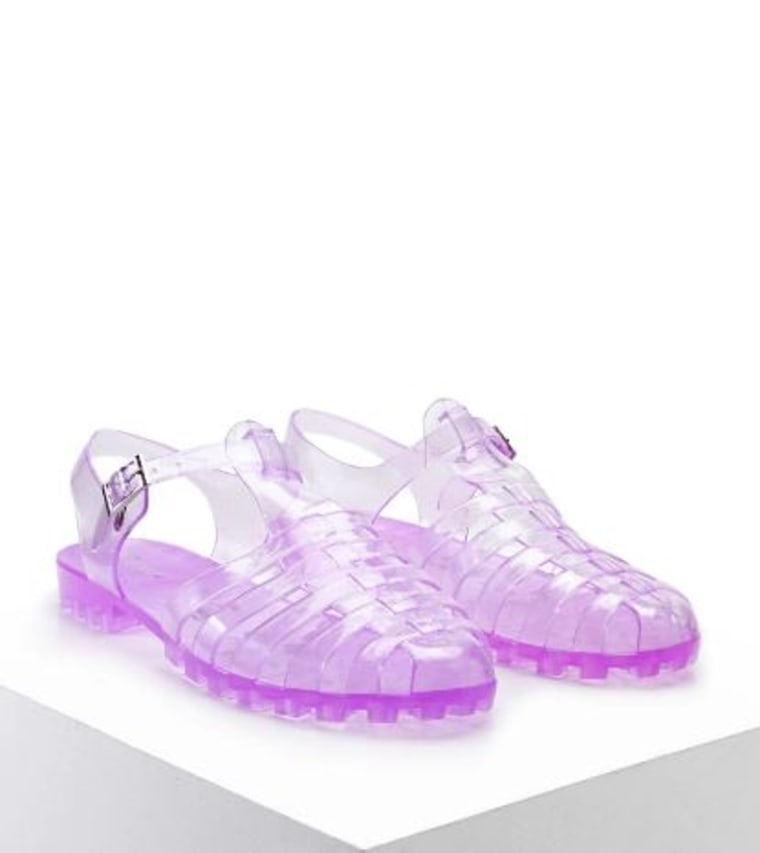 PDR New Womens Summer Retro Jelly Slingback Strappy Heel, $14, Amazon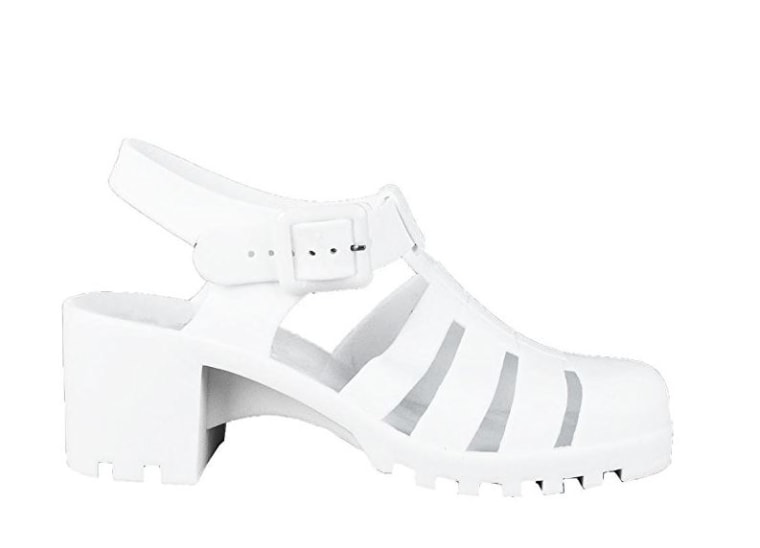 Jelly Ankle-Strap Sandals, $15, Forever 21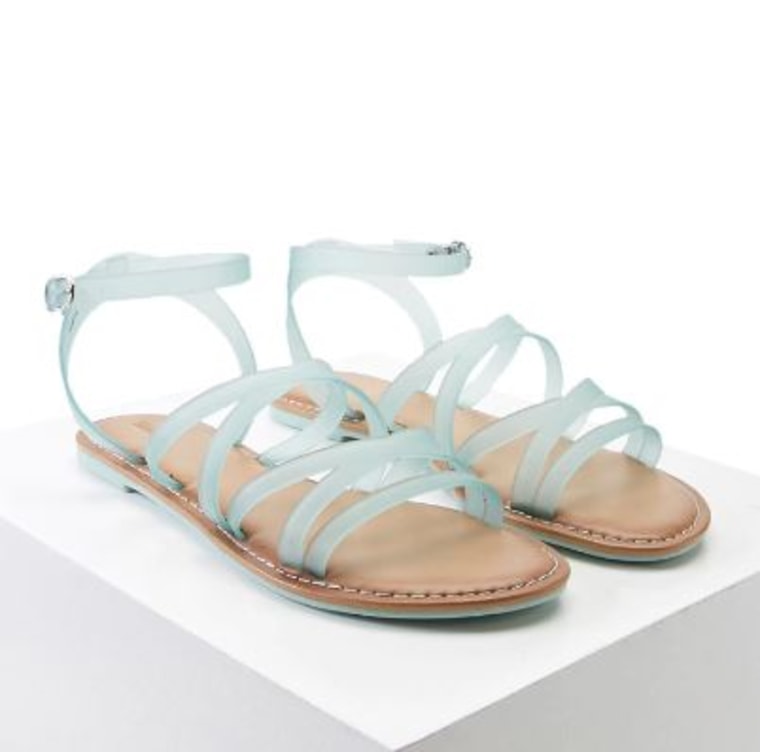 Jack Rogers Women's Georgica Jelly Thing Sandal, $49, Amazon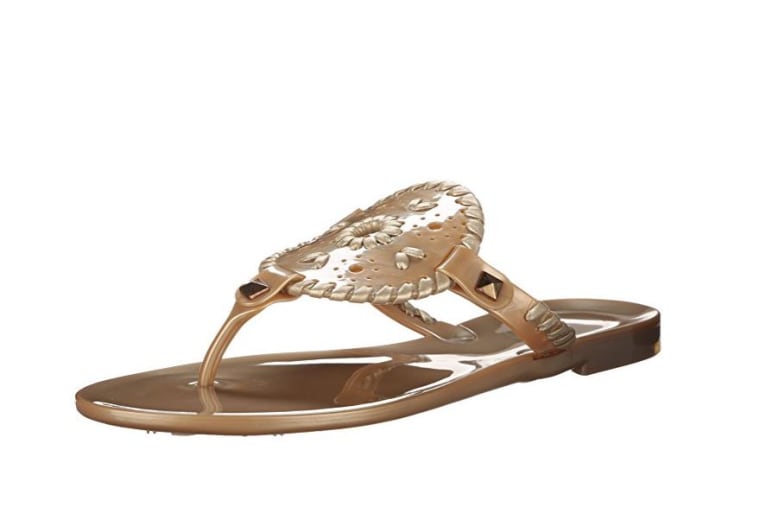 Lace-up canvas sneakers
Canvas sneakers — namely Keds — were a serious wardrobe staple back in the day. Now that the styles of the '80s and '90s are being revived, it only makes sense that these shoes would make a solid comeback as well. The Keds Champion style is a timeless classic and feels quite modern these days thanks to new printed fabrics and materials like linen, cork, lace, eyelet and perforated leather. When in doubt, stick to a crisp, solid-white pair that looks great with everything — as long as you keep it clean!
American Eagle Women's Classic Bal Sneaker, $20, Payless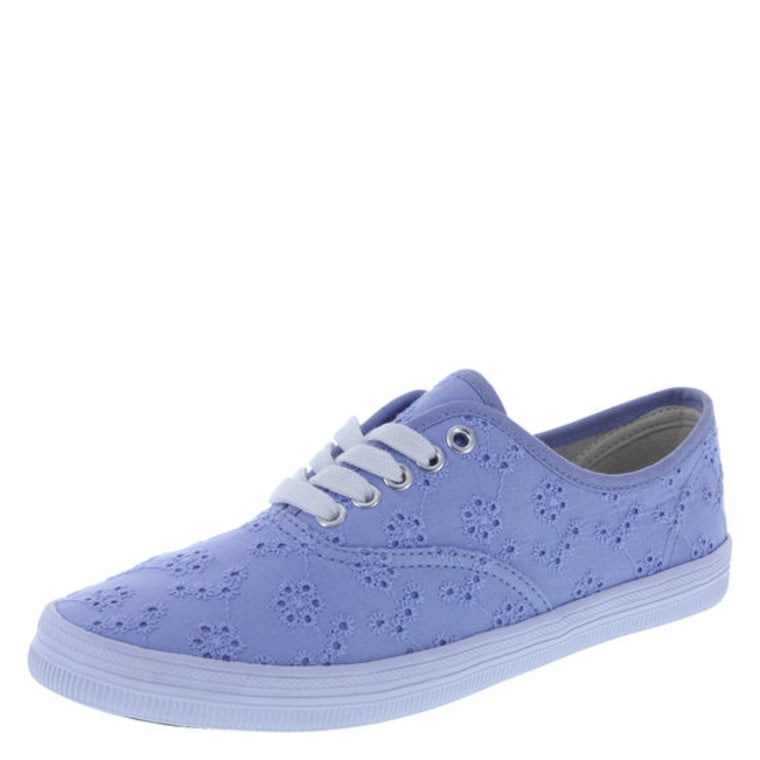 Superga Women's 2750 Embcotw Fashion Sneaker, $76 - 85, Amazon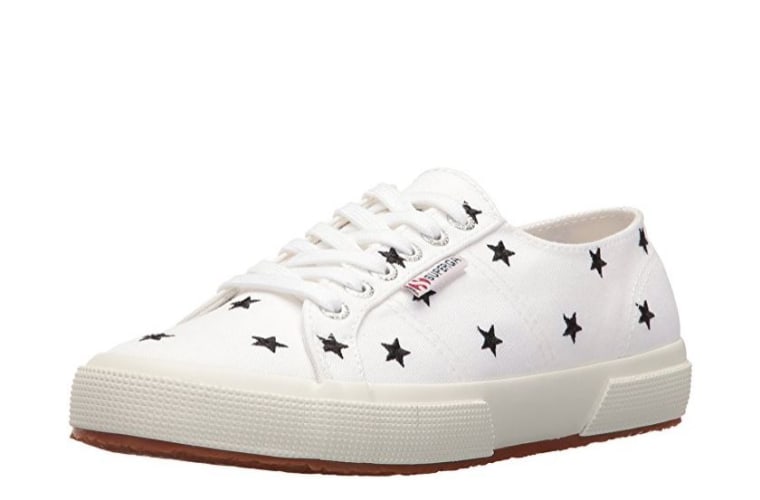 Keds Womens Champion Original Canvas Sneaker, $45, Amazon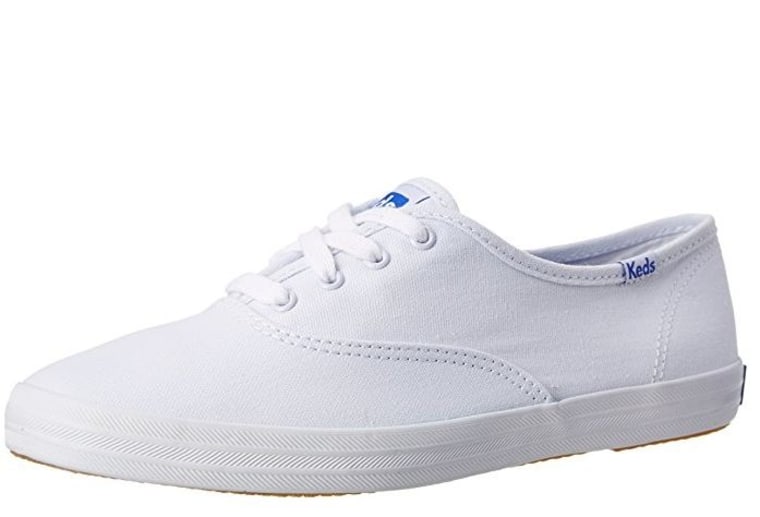 Keds Women's Triple Core Fashion Sneaker, $55, Amazon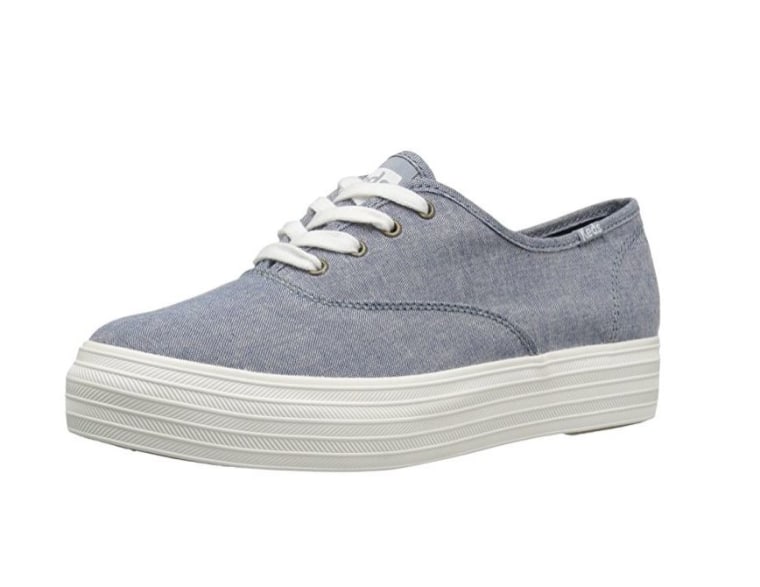 Superga Women's 2750 Cotlinu Fashion Sneaker, $85, Amazon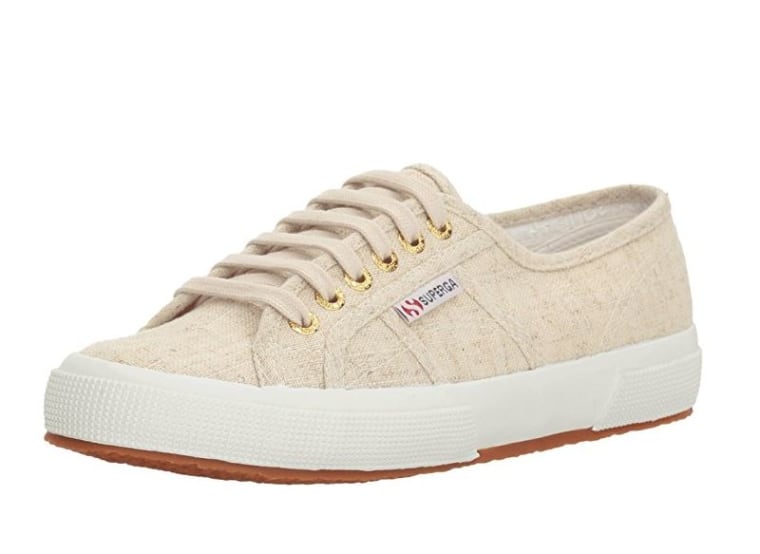 RELATED: Are these the best shoes ever? There's a 1,000-person waitlist for these sneakers
Slip-on sneakers
A signature of surf and skate culture, the slip-on sneaker is a decidedly unisex design that recently got a luxe makeover. It's now found in perforated, sequined, snakeskin, velvet, suede, calf-hair and even holographic versions. The shoe has moved beyond its simple canvas and rubber roots to a fully fashionable style, appropriate for almost any occasion.
Classic Slip-On Sneaker, $60, Nordstrom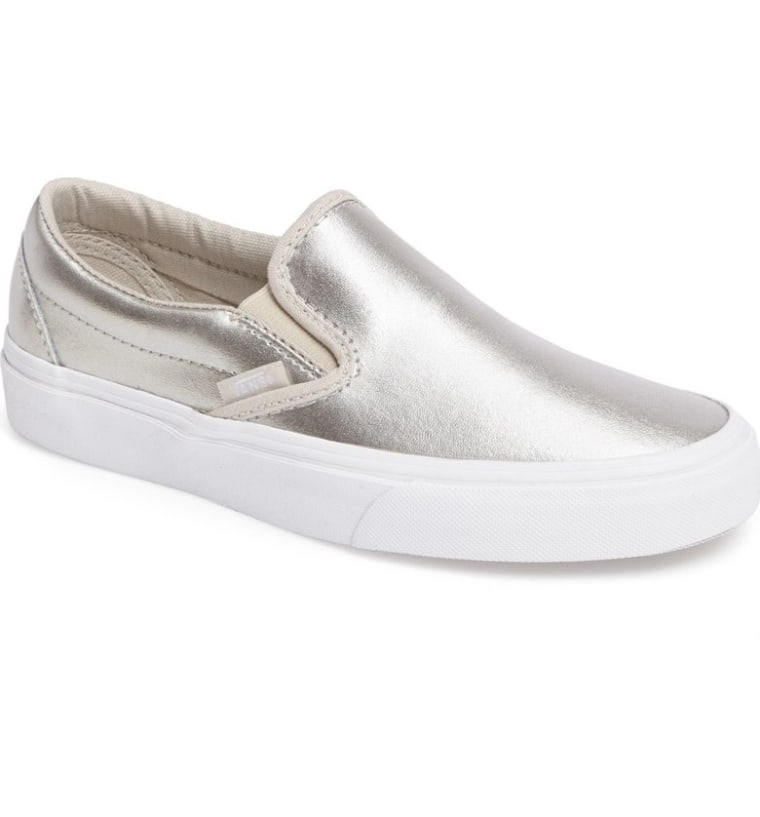 Soludos Avocado Slip On Sneakers, $89, Shopbop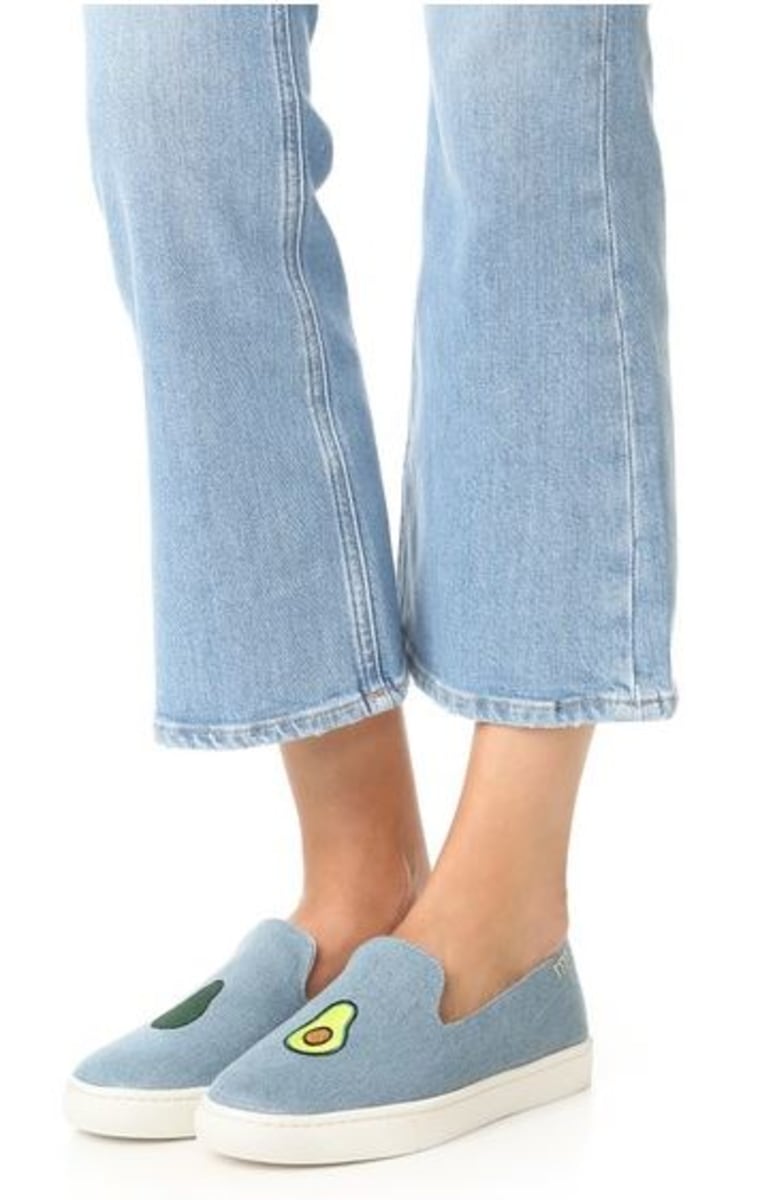 Damon Slip On Sneakers, $28, ASOS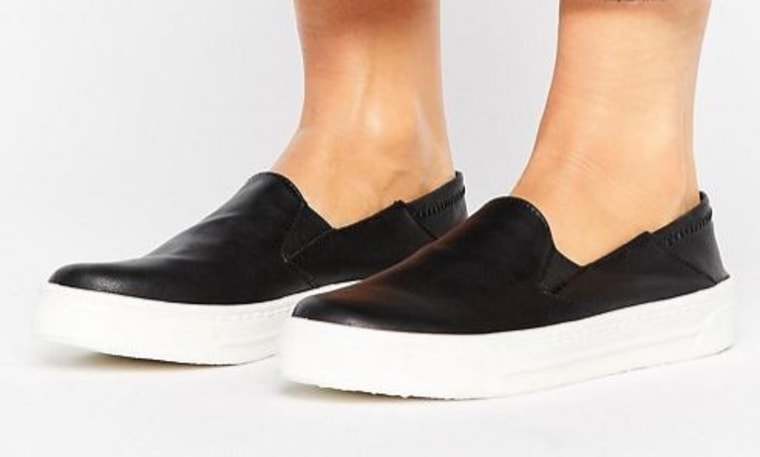 Steve Madden Elouise, $60, Zappos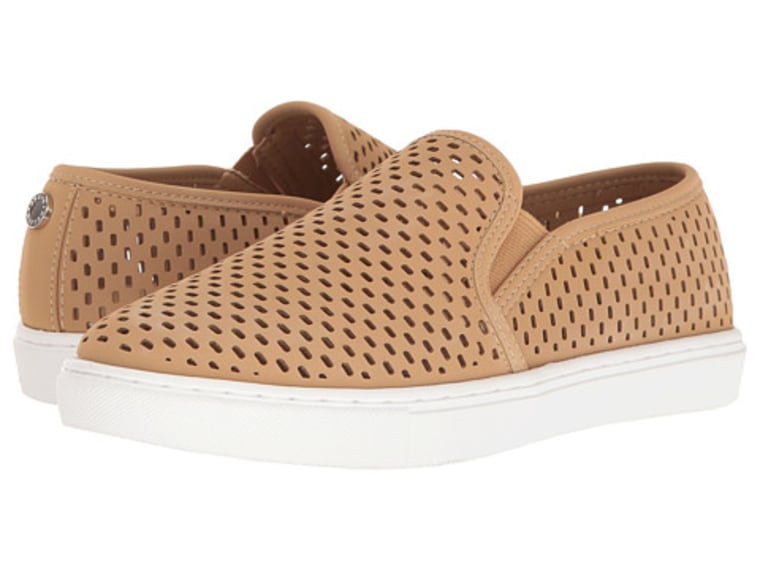 Shower sandals
In the early '90s, it was the epitome of cool to wear shower sandals ... outside of the shower. Pair them with baggy pants and an equally roomy top and you were "it." The style predominantly included a thick rubber swath of material covering the toes and tops of the feet, bearing the sports brand's logo emblazoned across it with some offering a "massaging" footbed of tiny rubber bristles (these were even occasionally paired with socks). The basic shape has been reinterpreted to include soft leather iterations that read more sophisticated than sporty and have no style restrictions — although you would NOT want to wear this version in the shower!
Poppy Multi Band Slider Flat, $20, Boohoo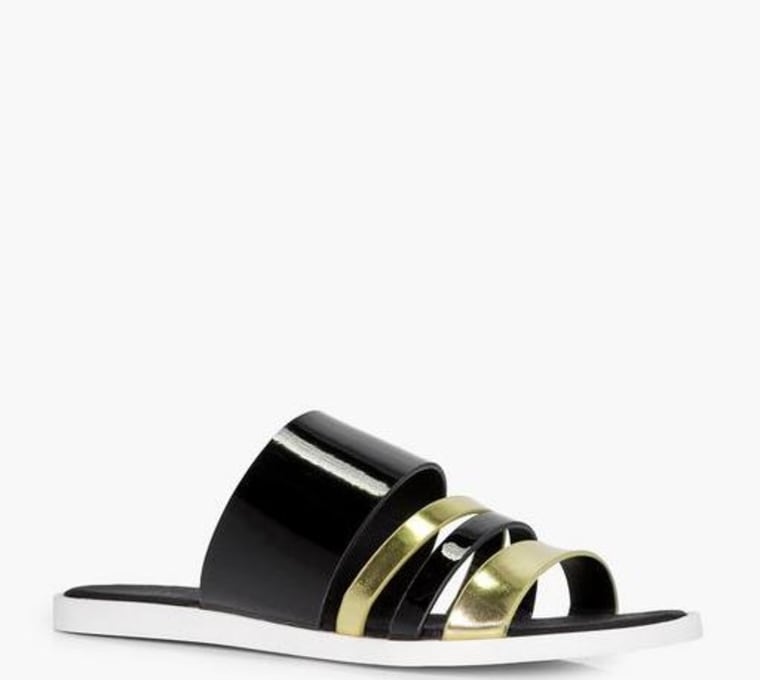 Pink Knot Detail Sliders, $20, Missguided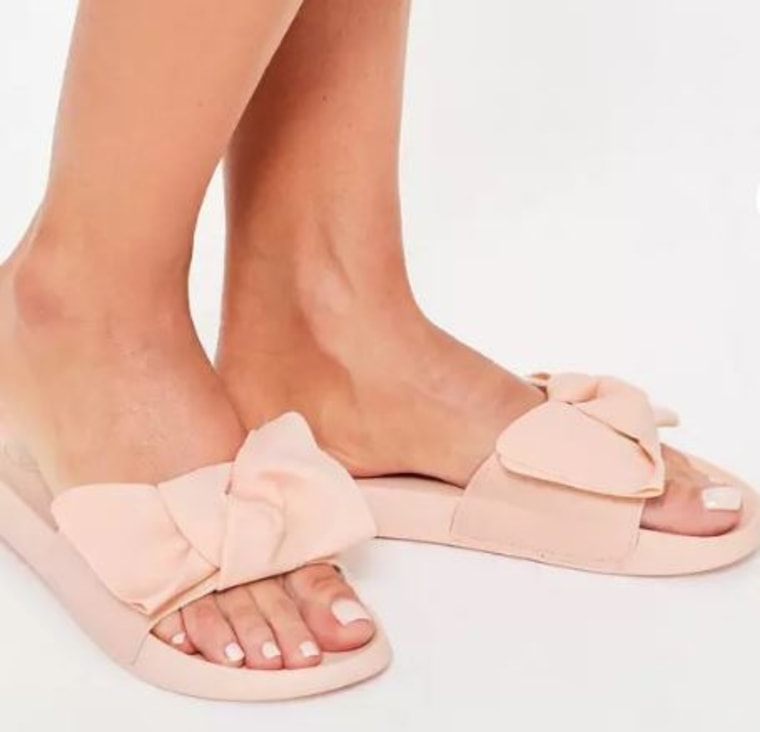 Vans Slide-On Sandals, $30, Nordstrom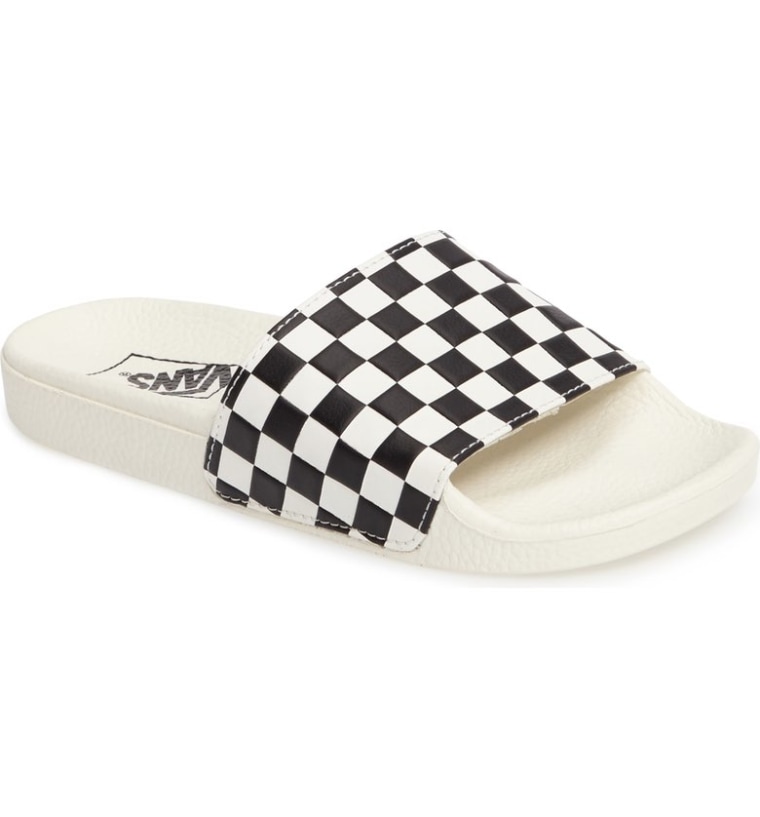 Mules, $25, H&M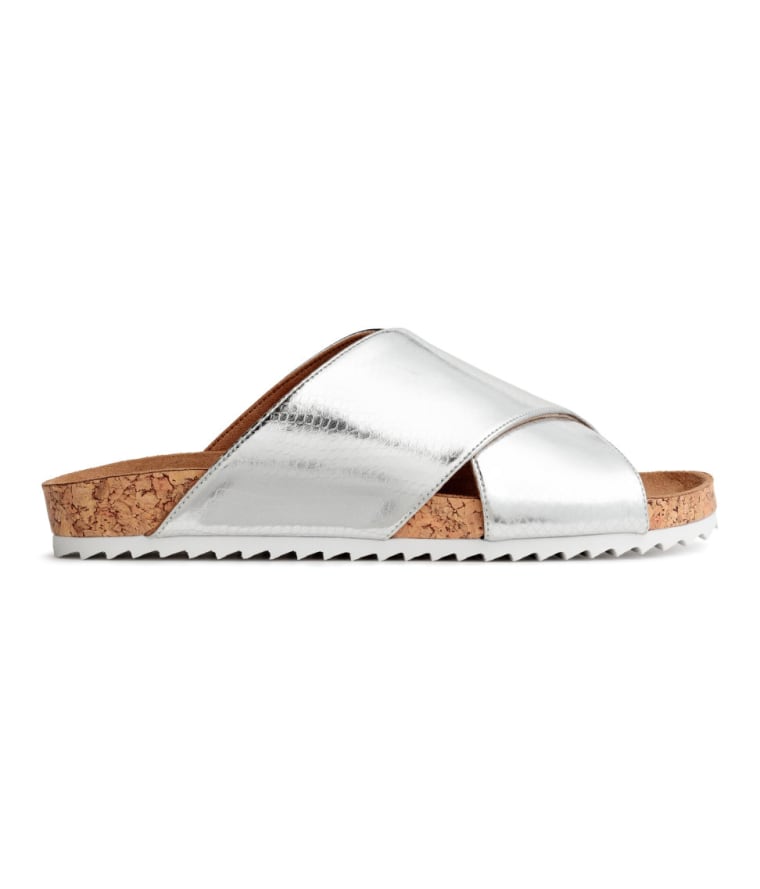 RELATED: These are the top 3 sneaker trends for spring
Athletic sandals
Remember the days when you could do anything in a sporty sandal: ride a mountain bike, hike, traverse streams, etc? That was thanks to a shock-absorbing sole and woven straps that securely kept your foot in place via buckles or Velcro. Teva Sandals, the purveyor of the look, is certainly having a moment again thanks to the rise of "athleisure." The classic shoe has been revamped in finer materials, but still maintains that fitness-oriented appeal. You could also blame this resurgence on the rise of the "normcore" trend. No matter the motivation, the athletic sandal is the centerpiece of the strong reemergence of the throwback flat!
Original Sandal Leather Fringe, $80, Teva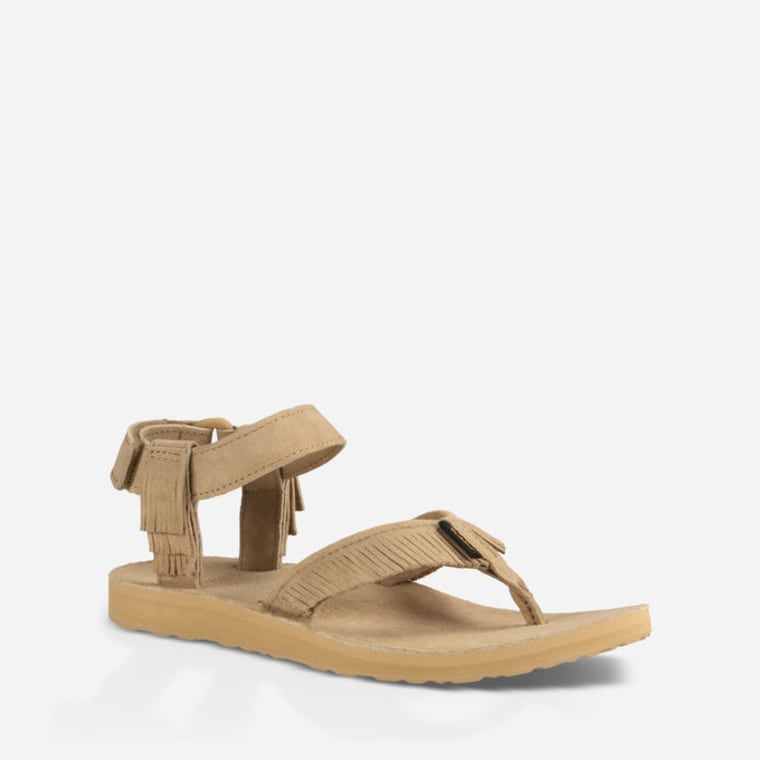 Original Universal Rope, $90, Teva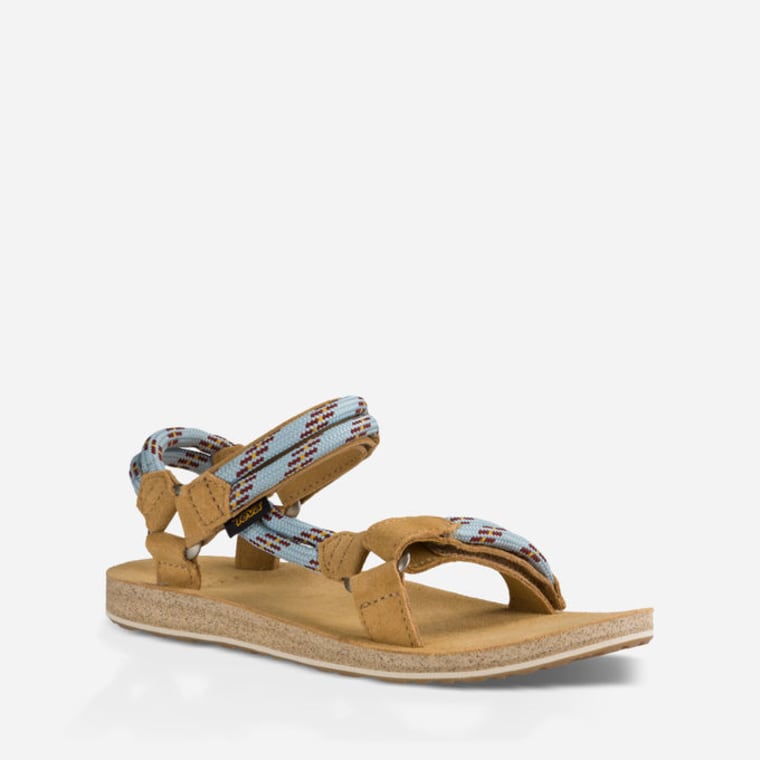 Michael Michael Kors Sybil Strappy Sandals, $135, Macy's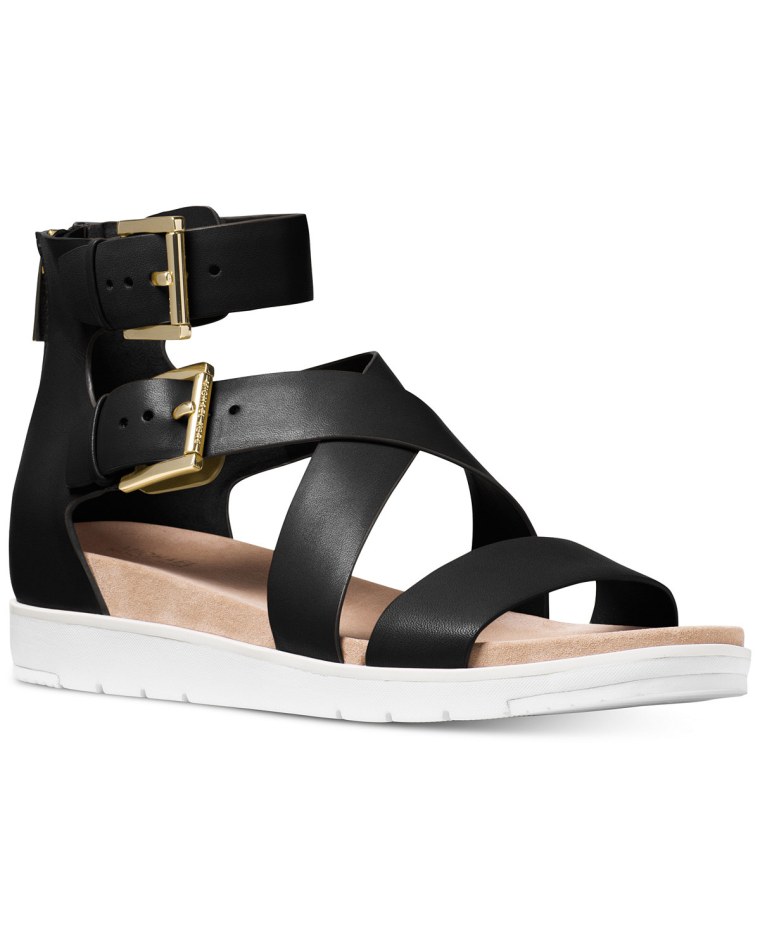 Maxim, $60, Aldo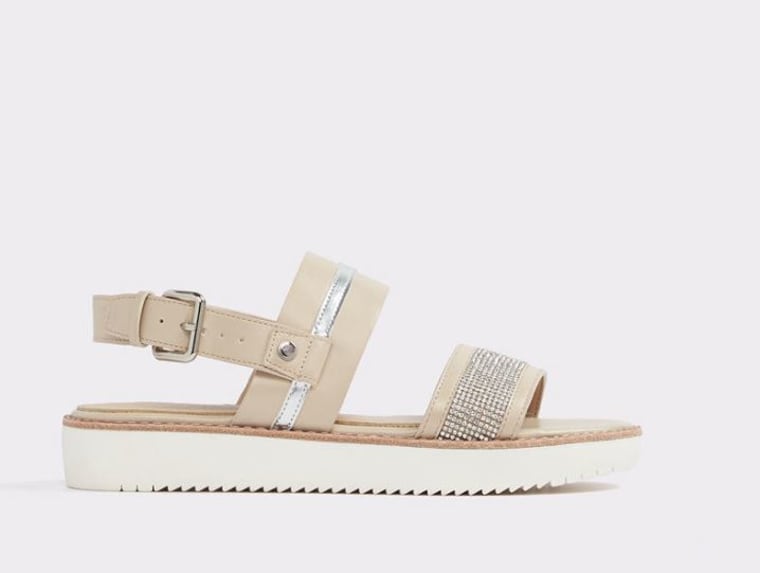 Clarks Seanna Sun Sandal, $80, Nordstrom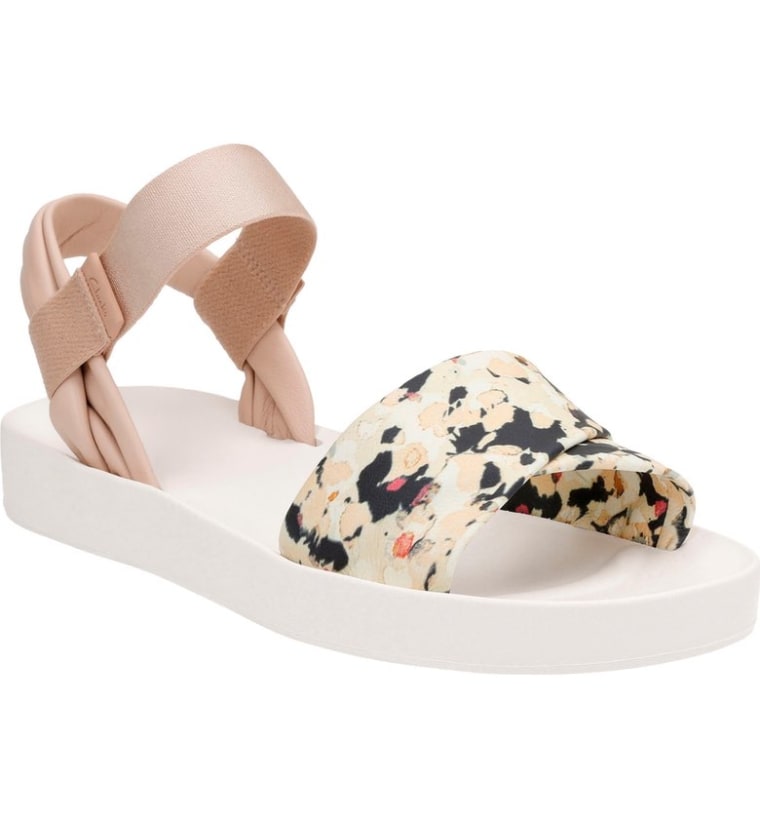 This article was originally published on July 17, 2015 on TODAY.com.