/ Source: TODAY contributor
So the heat has you feeling festive, but what's a fashionista to do when a party calls for casual-chic rather than couture? Ditch your fancy serving sets, and celebrate with fun, practical pieces! Bobbie Thomas, Today Show Style editor and author of the Buzz for "In Touch Weekly," helps add some style to your summer soiree.
Set the sceneLow-key though it may be, your party still takes preparation to pull together. Invitations establish a theme and call for clear confirmation on who will be attending. Online sources such as Finestationary.com have an abundance of beach, barbecue and pool-themed invites, as well as fiesta and tropical offerings ($60-$310 for 50; finestationary.com).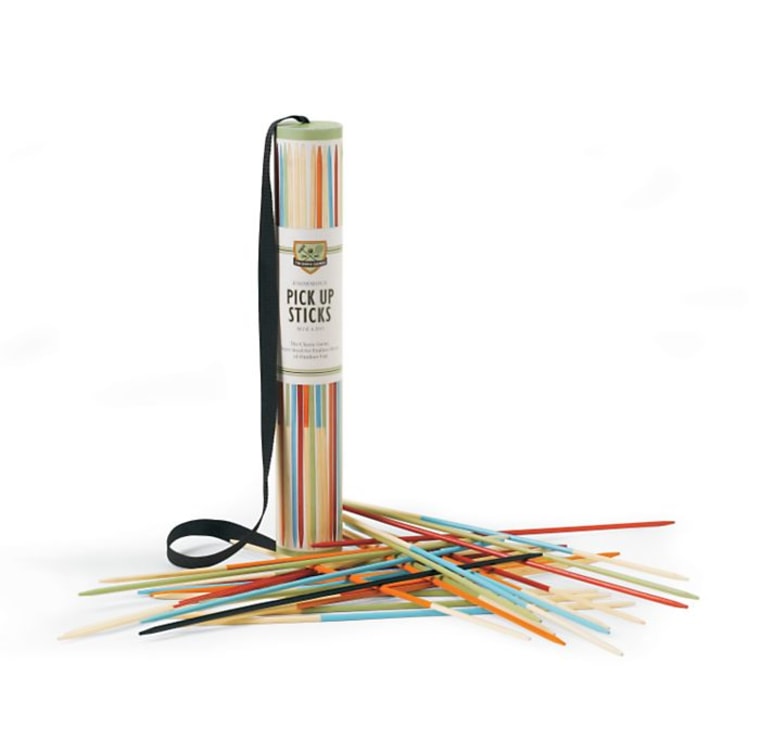 And if you're not sure how your friends will mingle, make it easy to socialize by laying out games for your backyard bash. A simple volleyball net will do the trick, or check out Restoration Hardware's Giant Pick Up Sticks, Bocce Ball Set and Croquet Set, which are all currently on sale ($23-$105; restorationhardware.com).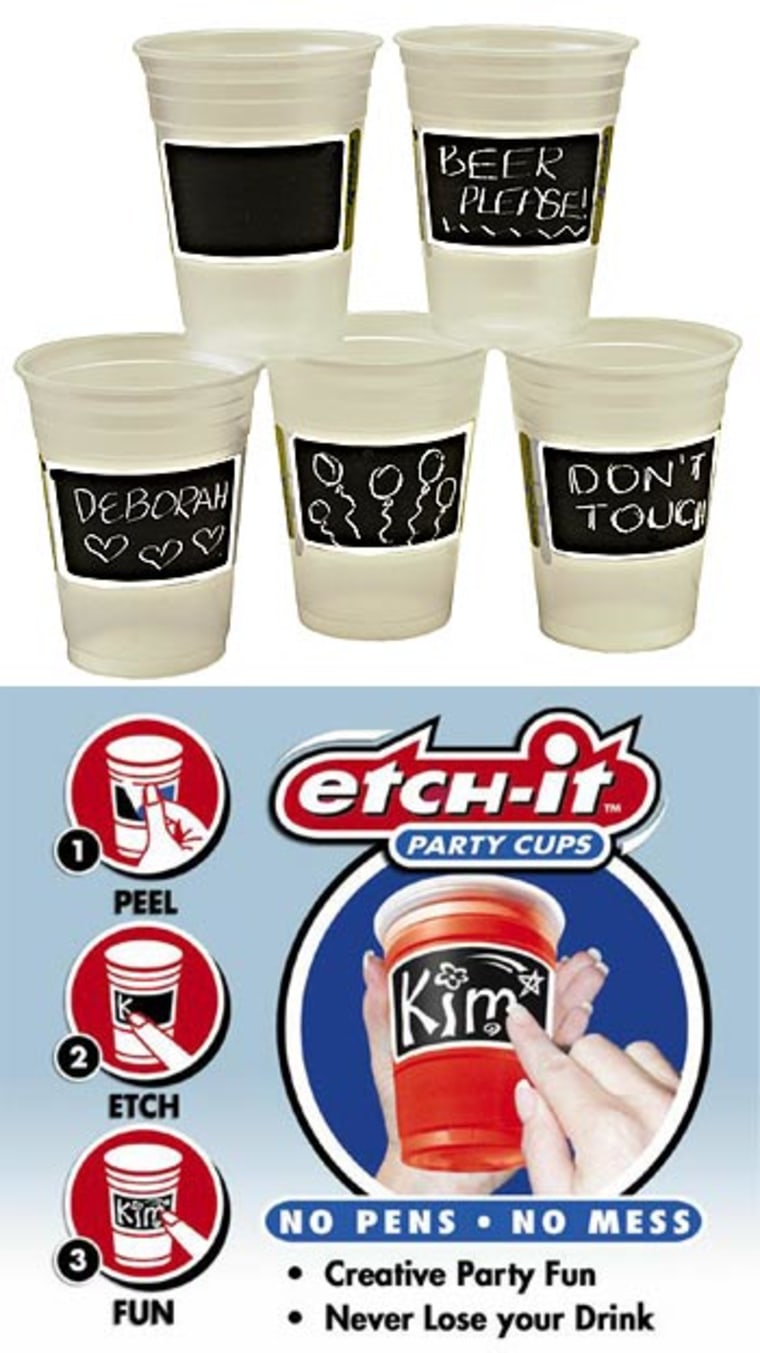 Plum Party has a seemingly limitless supply of fantastic plastic, from scalloped trays to stainless-steel-look flatware and foldable bowls. Their Clear Etch It cups are a creative way to keep guests from mixing up their beverages ($10 for a set of 32; plumparty.com).  Or, if your seating space is limited, lend a helping hand as a hostess, and opt for all-in-one plates with cupholders ($6.99 for 16; partyamericastore.com).   
And for reusable outdoor serving solutions, Williams-Sonoma offers colorful martini, margarita, and iced tea glasses made of DuraClear, which is guaranteed not to crack, cloud, discolor or shatter and can be placed in the microwave or dishwasher ($47-$50 for set of six; williams-sonoma.com).  For a conversation-starting set up, Pop Ink plates are made of heavy-duty Melamine, with decorative designs such as Doo The Dishes and Don't Feed The Animals images ($56 for a set of 4; mrfrench.com).
Whether you're serving sangria or mixing martinis, your creative drink concoctions deserve a pretty pitcher. The Macbeth Collection offers more than 150 designs, plus the option to monogram ($70-$85; themacbethcollection.com).  And for a double-duty decoration, try using it as an outdoor or indoor accent vase when you're not entertaining.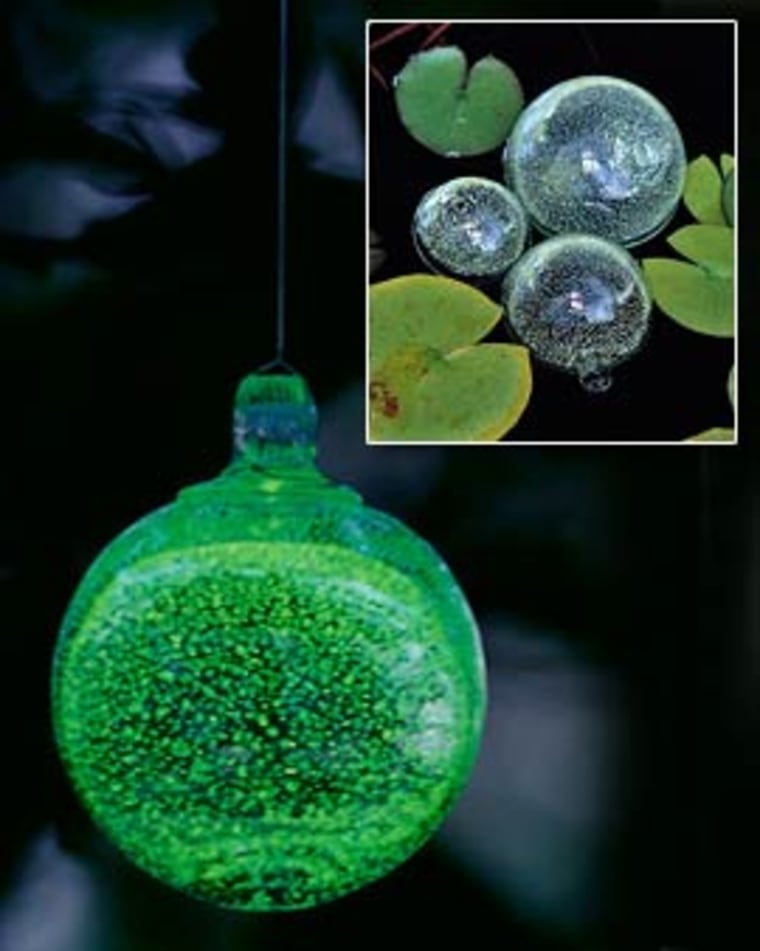 Music keeps a party feeling festive, so select songs that fit with your fiesta. Evoke a beachside gathering with sounds of waves hitting the shore, or bring nature to your backyard with animal intonations. And if you want to make your first few guests feel right at home, you can even order a Garden Party Ambience soundtrack with the normal noise of a lively outdoor event (tradebit.com).
While we've considered table settings, if your soiree takes place poolside, you may want to think about adding a dash of design to your lounge chair settings. Beach towels can be a great way to decorate your digs. Pioneer Linens offers a wide selection including Missoni, Lily Pulitzer and Manuel Canovas ($30-$195; pioneerlinens.com).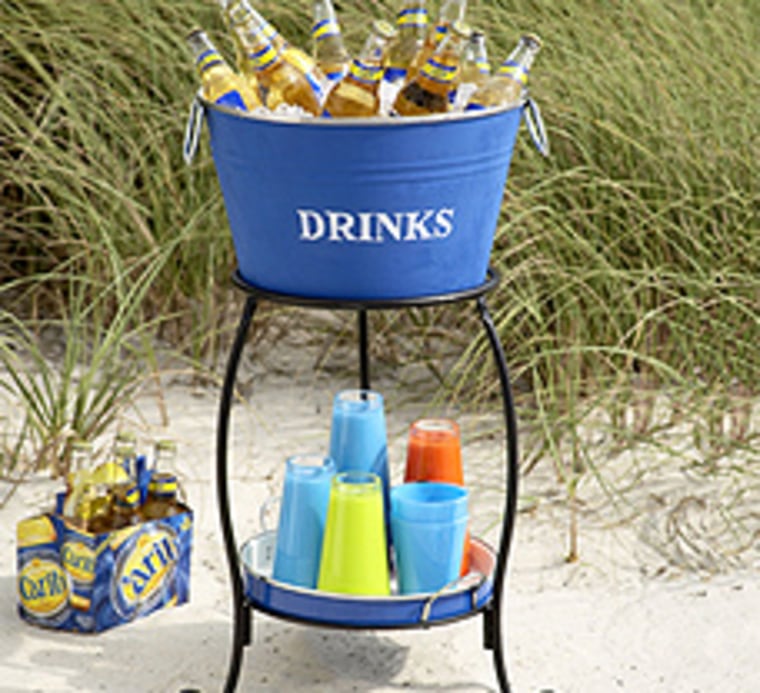 One last thoughtKeep an ice bucket filled with cold drinks and clean cups by the door, allowing guests to serve themselves. Margaritaville's Tub-N-Tap Party Cooler holds up to 40 bottles or cans, and keeps up to 4 liters of a beverage on tap ($300; surlatable.com). After all, a hostess deserves to have her fun, too!