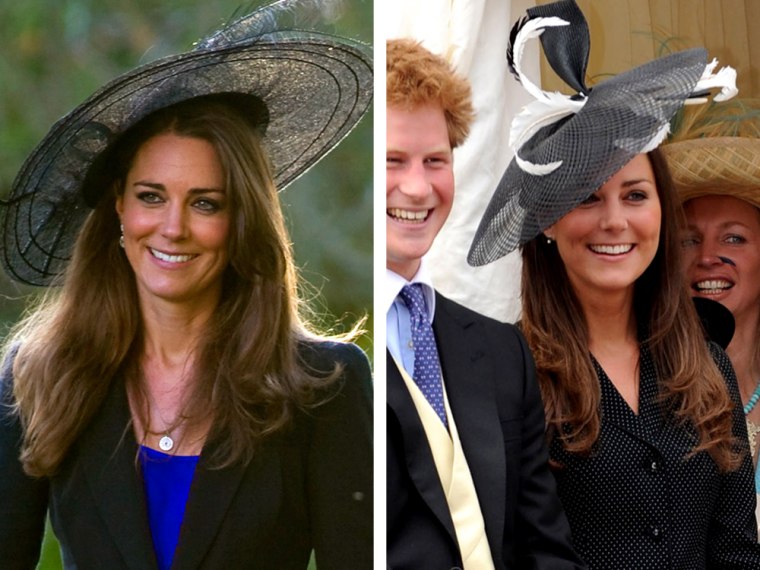 Two hats the Duchess of Cambridge wore back when she was plain Kate Middleton are expected to fetch thousands when they are auctioned later this month.
Thrifty Kate rented the stylish creations for £100 ($154) a time from her local milliners, a farmers' wives cooperative called Get Ahead Hats, to wear for royal engagements.
"They are quite bulky things to store and expensive to buy, so she decided to rent them for the day like any other sensible, normal girl," said Kerry Taylor of Kerry Taylor Auctions, which is selling the hats.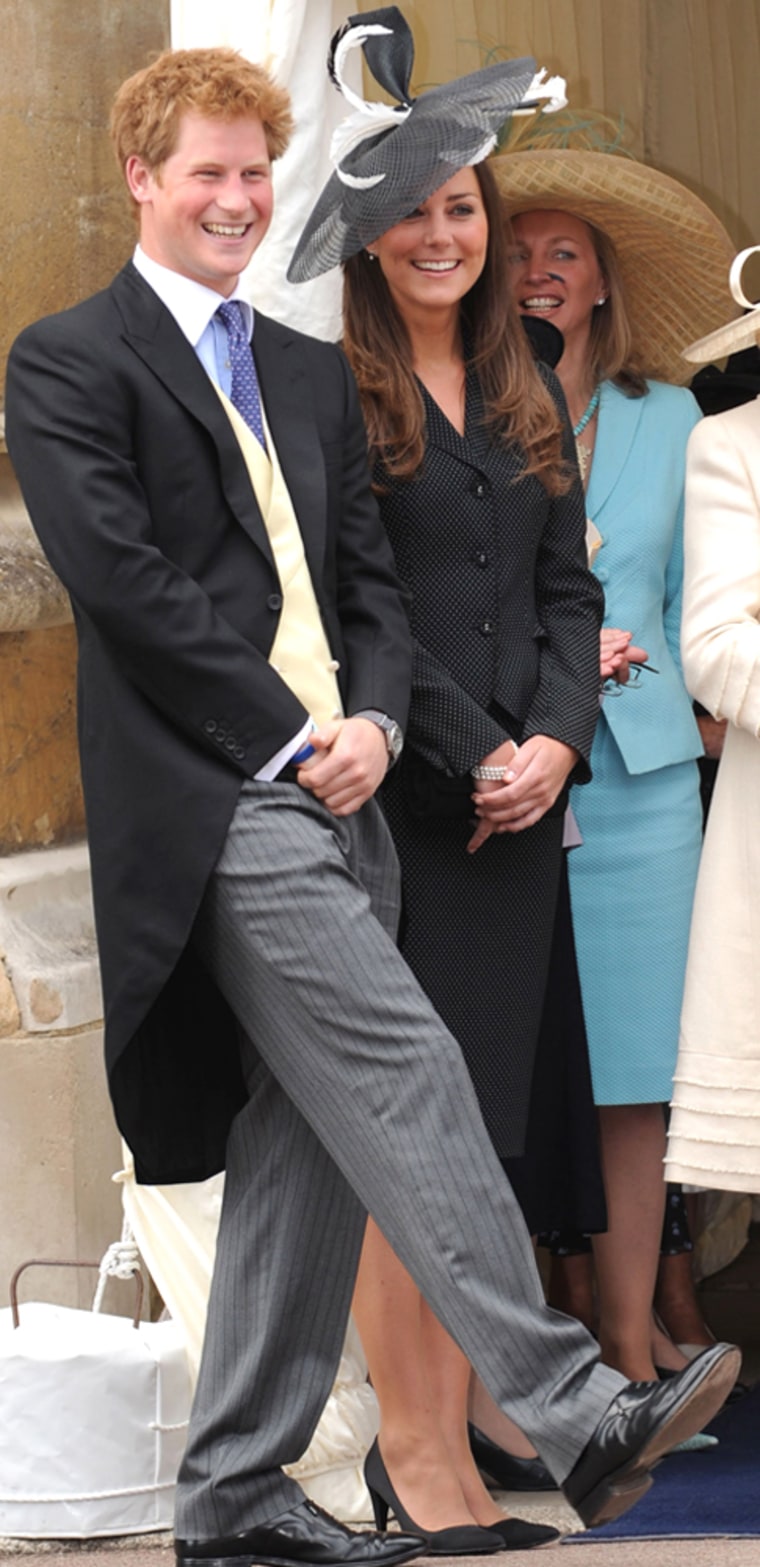 She wore a black and white Philip Somerville piece to join the royal family at the Order of the Garter in June 2008. Watching from the sidelines with Prince Harry, she giggled as she saw her boyfriend paraded through the grounds of Windsor Castle in his Garter robes and cap.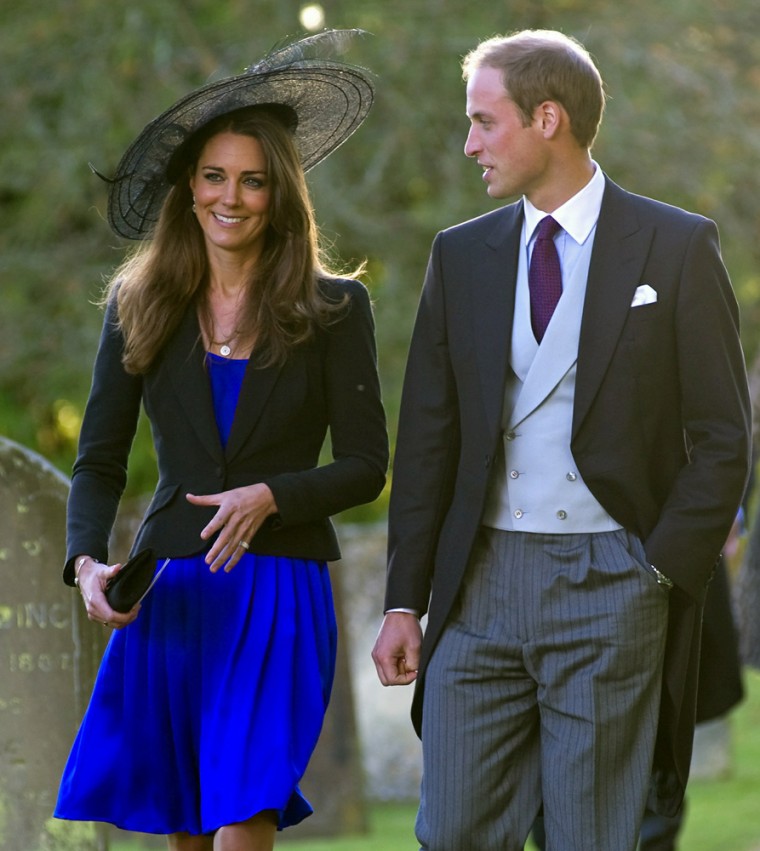 She wore the second hat, a creation by Aurora featuring a swirling organza crown, to the wedding of Prince William's close friend, Harry Meade, in October 2010. The couples' intimate demeanor sparked speculation that their own nuptials were imminent, and just a month later they announced their engagement. 
'A really charming girl'
"Kate has been photographed ad nauseum in these hats so they are very, very well known," said the auctioneer, adding that "they mark important points in the courtship by the prince of Kate Middleton."
The owner of Get Ahead Hatscarefully stored the pieces and decided to sell them now, along with copies of calendar entries showing the appointments with Catherine Middleton and the rental receipts. Her sister Pippa accompanied her on the first visit and her mother Carole on the second.
"The woman who owns the shop said Kate was a delight to serve, a really charming girl, with very strong opinions on what she looked good in," Taylor said.
See-through dress netted $120,000
The hats are estimated to sell for £1,000 to £1,500 ($1,540 to $2,309), but could fetch far more in the June 26 auction.
Kerry Taylor Auctions also sold the see-through dress Kate wore in a fashion show at St. Andrews University in 2002. The tube of knitted net made by another student was expected to sell for around £10,000 ($15,400). But, it went for nearly eight times that amount, bringing in £78,000 ($120,063).
"So, I expect my estimates will look silly on the day but we'll be very happy if that happens," said Taylor, adding that she felt the hats would be a good investment for any buyer.
"I think it's very unlikely that anything she wears now as a royal will come onto the market, which makes these hats quite rare that they were worn in the era when she was Kate Middleton," she said.
More: