Nearly two decades after the tragic death of Princess Diana, people around the world are still captivated by her classic, elegant style.
Now, we have a new, rare glimpse at some of the late princess's most iconic outfits. Three dresses once worn by Princess Diana were recently sold by Kerry Taylor Auctions for more than $86,000 combined.
RELATED: Duchess Kate stuns in Princess Diana's signature tiara
The most stunning piece in the trio is a deep purple, crushed velvet evening gown, which Princess Diana wore to a dinner party hosted by the president of Portugal in February 1987.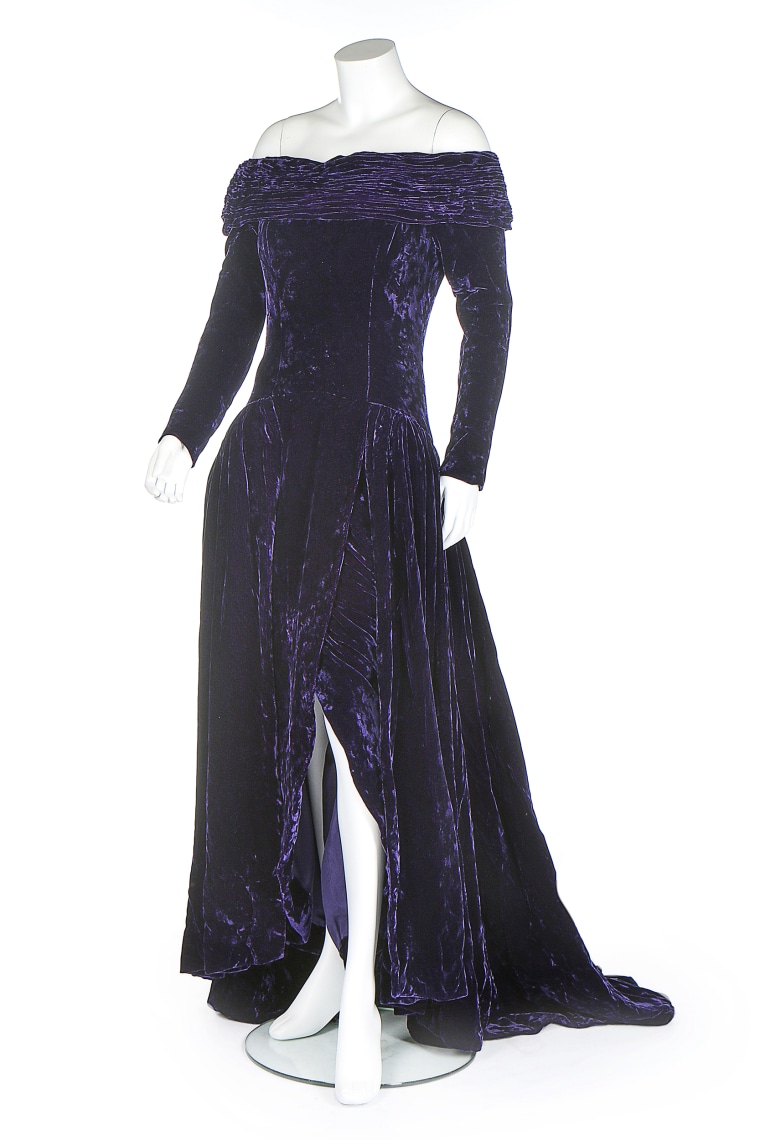 The princess accessorized the dramatic, off-the-shoulder dress with the Spencer family tiara, the same one she wore on her wedding day. The gown, custom-made by celebrity designer Bruce Oldfield, fetched about $71,000 at this week's auction.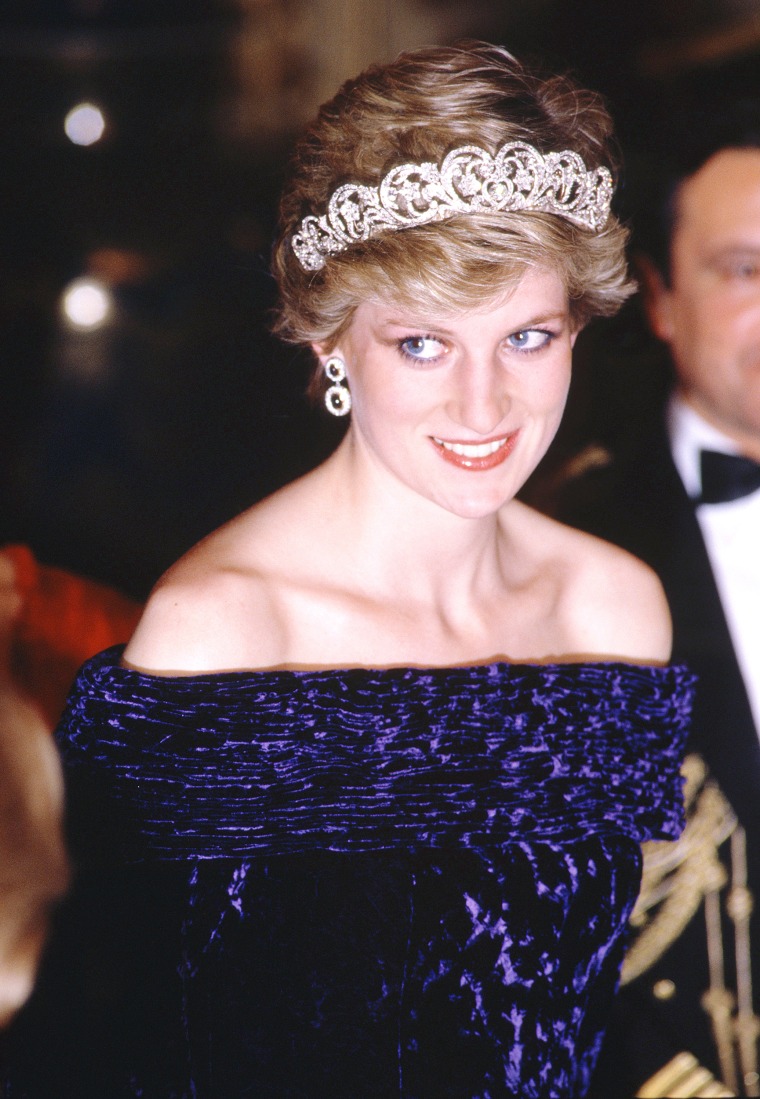 The other two, more informal dresses in the auction have an interesting backstory. In the 1980s, a mother and daughter stumbled upon them at a second-hand store while shopping for ordinary clothes.
They were in for a surprise when they were "told in confidence by the shop keeper that the clothes had been consigned by a relative of Sarah Ferguson, Duchess of York," according to Kerry Taylor Auctions.
RELATED: Princess Diana's iconic fashion will be on display in new exhibit
The unnamed mother and daughter held onto both dresses for about two decades before selling them at auction this week.
The more casual piece of the two is a brown tartan day dress with an ivory collar and cuffs, belted with a matching tartan tie.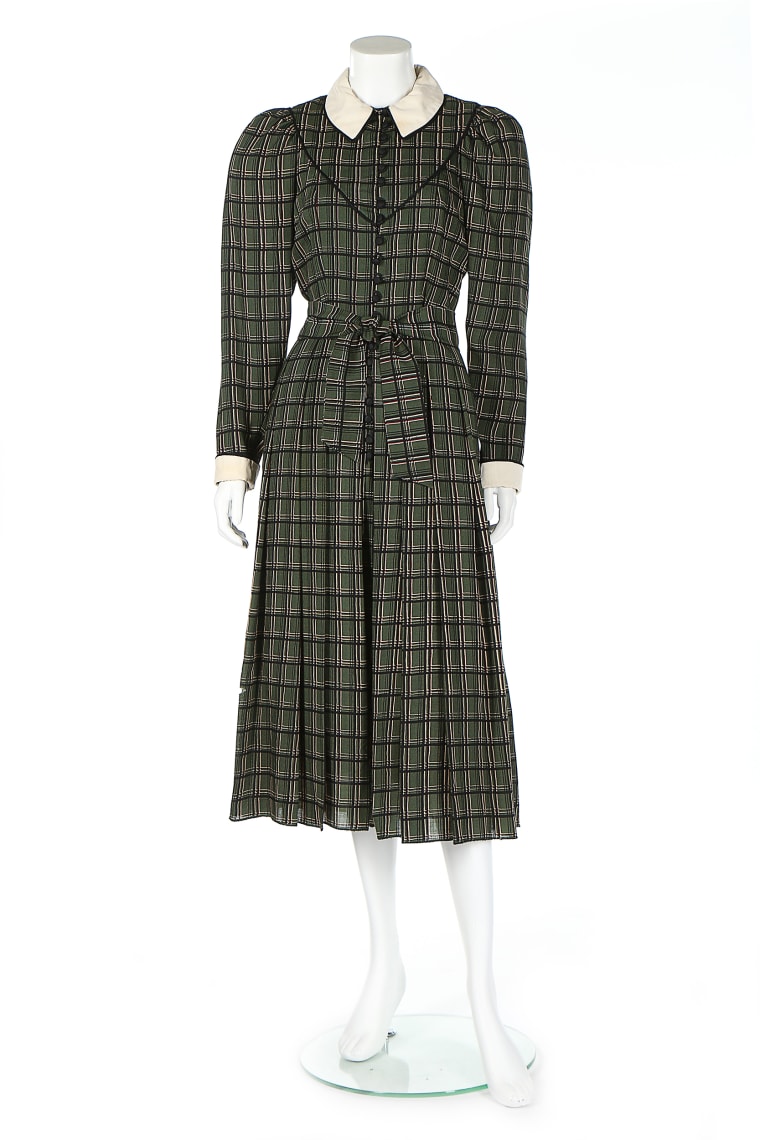 Princess Diana wore the woolen dress to the Braemar Highland Games in Scotland in 1982. The dress fetched about $8,700 at this week's auction.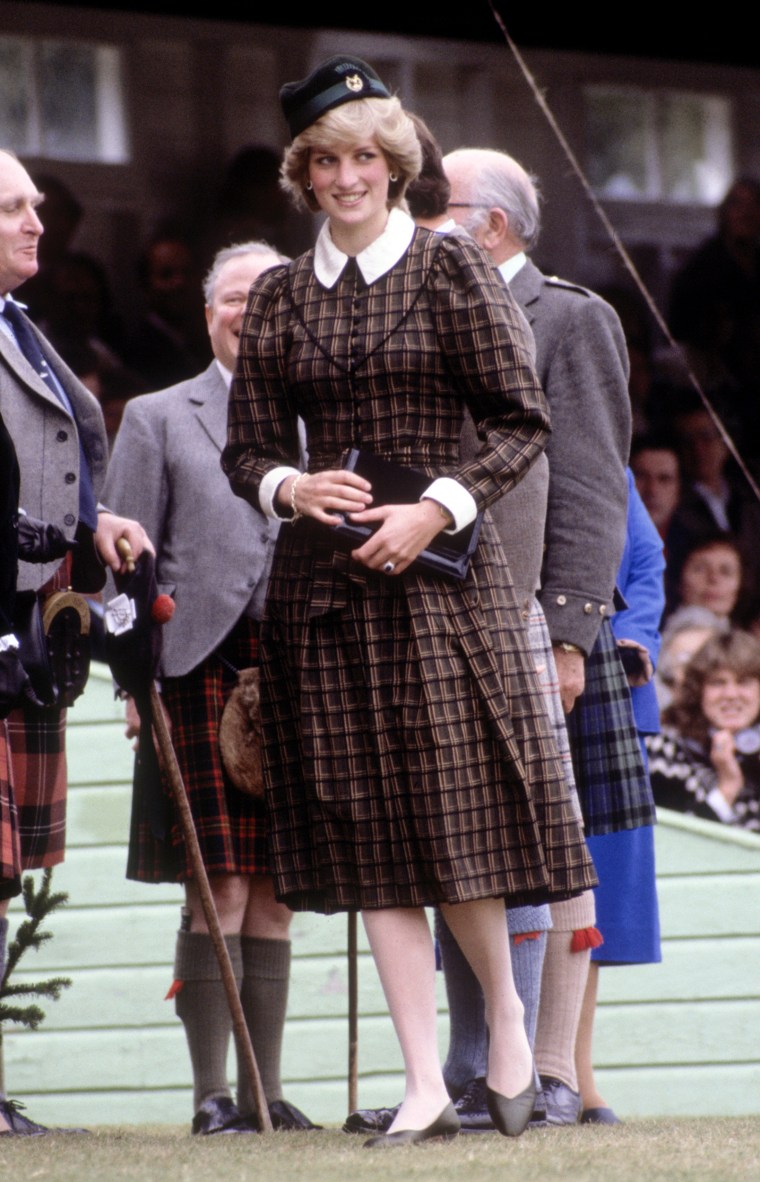 The other piece is a turquoise silk dress with a matching long-sleeved silk jacket.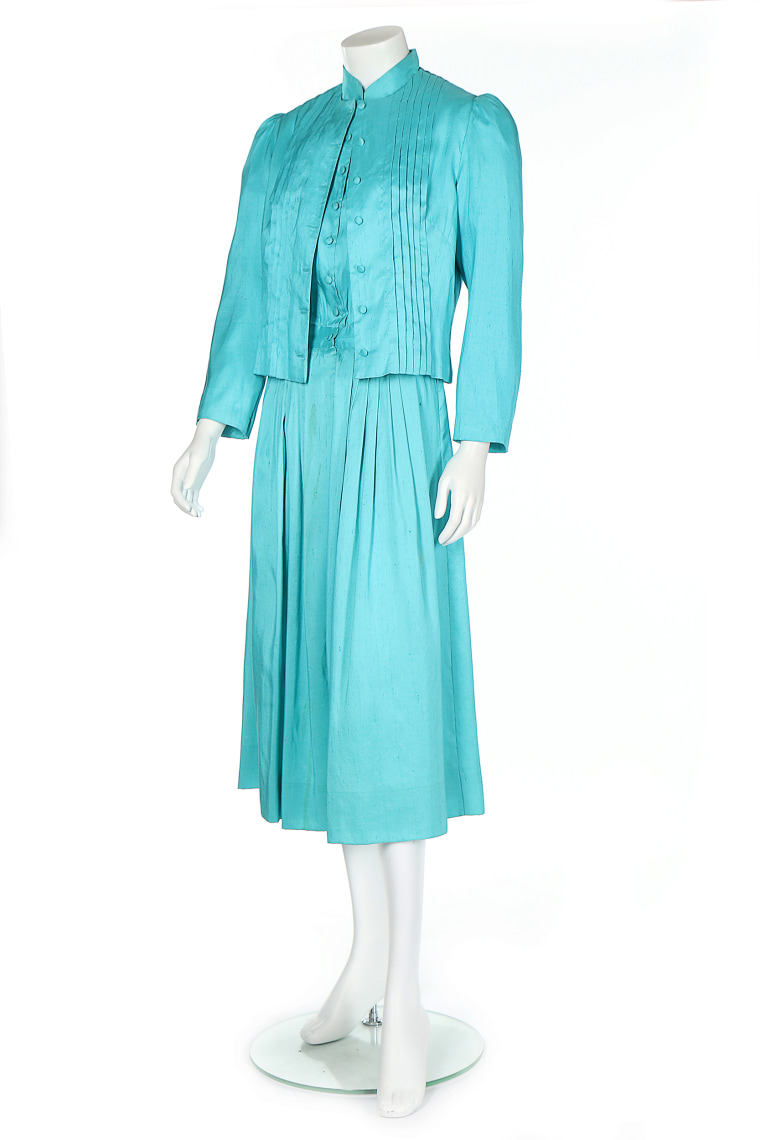 Princess Diana wore the ensemble during a royal tour of New Zealand in 1983.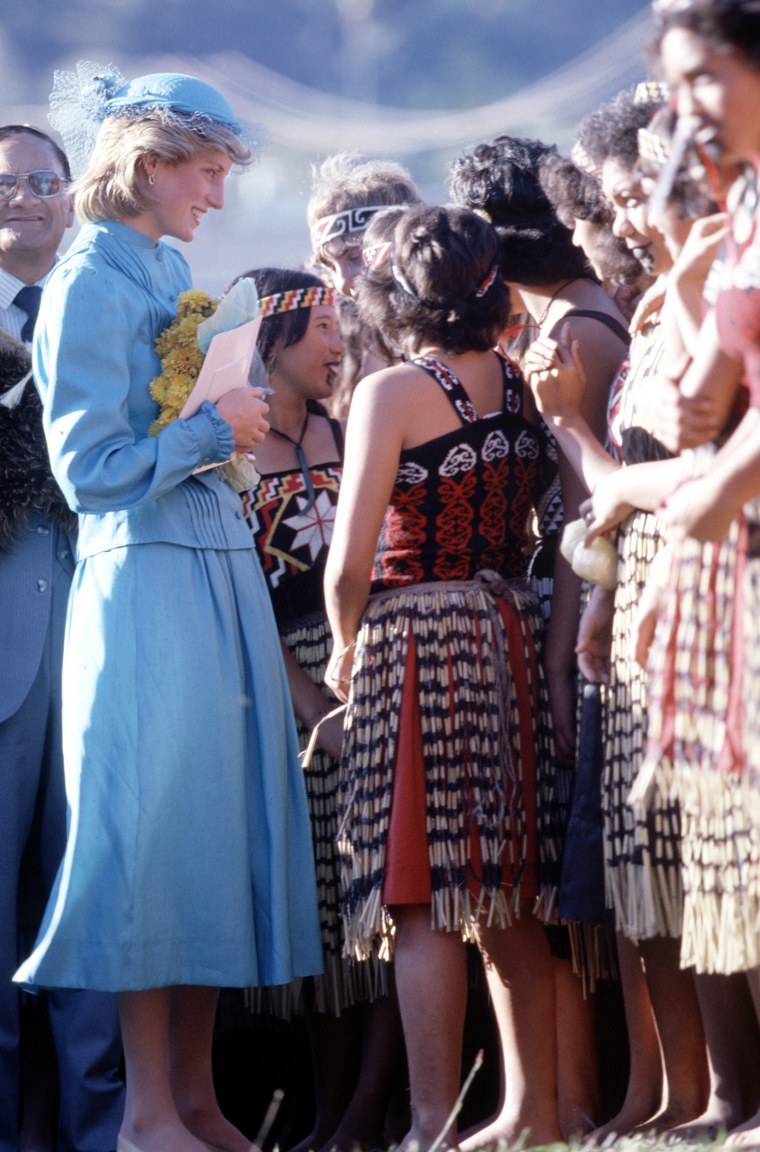 The turquoise dress and jacket sold for about $6,650 at auction this week, thousands more than the expected sale price.
Auctioneer Kerry Taylor had predicted the ensemble wouldn't command a high price because the woman who bought the outfit in the '80s actually wore it — and not only wore it, but also had it altered and spilled champagne on it during a wedding, Taylor told The Telegraph.
RELATED: Prince Harry on Princess Diana's influence: I want to make her 'incredibly proud'
The fact that the imperfect dress still fetched more than $6,000 speaks to the ongoing demand and affection for anything connected to the late Princess of Wales.
"These dresses are poignant reminders of a much-loved philanthropic princess who was as beautiful inside as out," the auction house said in a release.