Bras are both a necessity and a nightmare. Finding the right size, fit and style can be totally overwhelming — not to mention exhausting.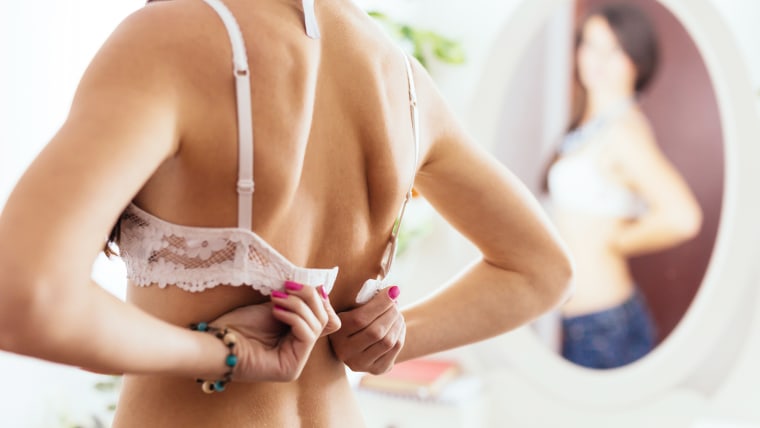 But it turns out the source of your life-long bra battle may be the fact that you've been wearing it the wrong way all this time.
Just let that sink in for a moment...
How did we come to this revelation? Well, for starters, we can't take credit. On Oct. 12, Brittany Packnett set the internet ablaze when she tweeted this:
It all started when she purchased a new brassiere from ThirdLove and noticed a tag titled, "How to put on a bra," but disregarded it because this wasn't her first undergarment shopping trip.
But when the bra didn't fit right, she turned her attention to the three-step instructions attached. And that's when it happened … her bra-velation (OK, we made that up, but it kind of works, right?).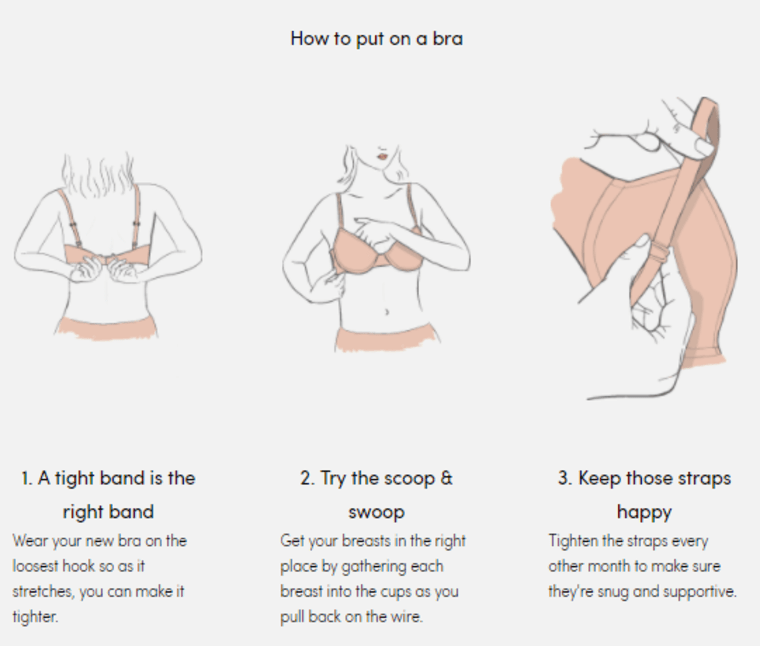 "Most women are wearing a band that's too large for them and are wearing their band on the tightest hook to overcompensate for the extra room. But if you wear a brand-new bra on any other hook than the loosest, you're probably in too big of a band size," Ra'el Cohen, head of design at ThirdLove, told TODAY Style.
According to ThirdLove, this method will give you the best fit and prevent your bra from stretching out — and experts agree!
#1: A tight band is the right band
The idea is that when you wear your bra on the tightest hook, you're essentially stretching out the band from the get-go, whereas wearing it on the loosest hook gives you the flexibility to tighten it over time.
"Absolutely! The majority of the support — 80 percent actually— comes from the band, not the straps, which is why having a snug band is so important," said Lyn Lewis, CEO of Journelle.
#2: Try the scoop and swoop
Gathering your breasts into the center of the cups gives you the most support and best wire positioning. "The 'scoop-and-swoop' technique is a tried-and-true way to bring your breast tissue up and forward where it needs to be," explained Ashley Kelsch, founder of Teddies for Bettys.
#3: Keep those straps happy
According to Kelsh, tightening your bra straps every month does indeed ensure that they don't slip, even as the elasticity in them wears over time.
The topic — clearly close to women's hearts — sent shockwaves through social media, with responses ranging from amazement to outrage to denial.
The moral of the story? Apparently, when it comes to our unmentionables, we need to, well, mention them more. Sharing is caring. A slow clap for Brittany Packnett!