Thinking about a new 'do? Take inspiration from two lucky ladies who got fresh, new haircuts to keep them looking hot through the coldest days of winter.
Celebrity hairstylist Sally Hershberger joined Kathie Lee Gifford and Jenna Bush Hager on TODAY Tuesday to prove that winter weather doesn't have to mean the worst for luscious locks. After scouring NBC's Peacock Lounge, they found two volunteers looking for a winter refresh.
Emily Carter
Emily Carter is a 37-year-old hailing from Chicago and looking for a new style. Hershberger freshened up her hair with long layers tapered from the chin. According to Hershberger, this will give "a bit of a face lift."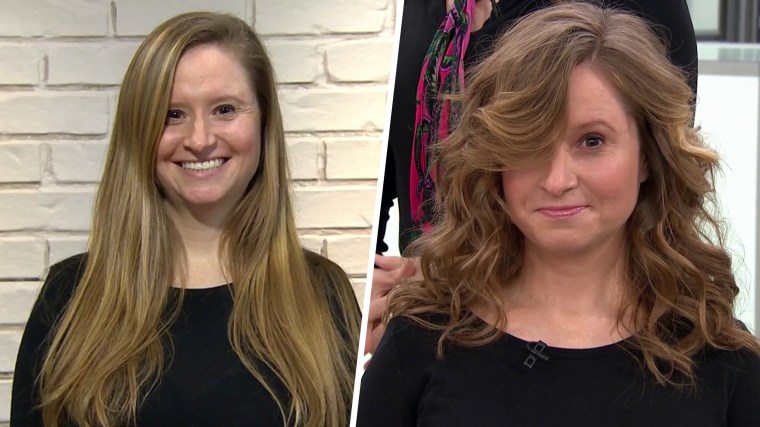 Pro tip: Hershberger added body by using a curling iron with a 1-inch barrel. Always turn it away from the face for a flattering look.
Wendy Cole
Next up is 53-year-old Wendy Cole who lives in Jersey City, New Jersey.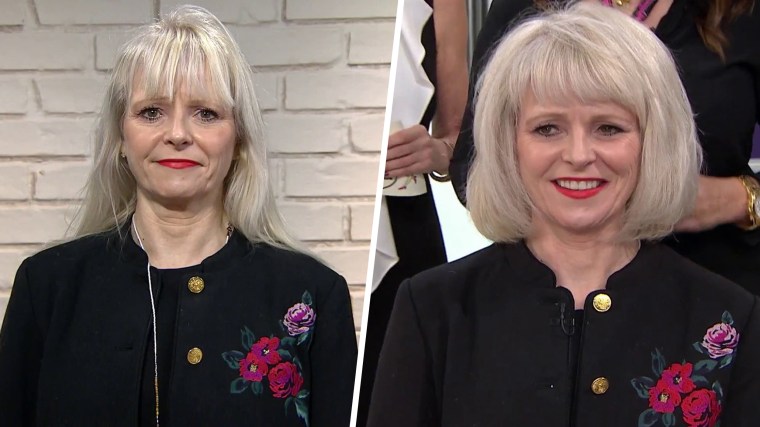 Cole's hair was somewhat damaged from at-home hair dye, so Hershberger took off a few inches from the bottom to eliminate breakage and give her more volume. Hershberger also recommends using mousse for extra volume and texture.
While both of the ladies were gorgeous before, we're loving their fresh, new styles!