By Jillian Eugenios
Next time you want to work the innocent look, take a page from a few guys on trial and wear a pair of trendy non-prescription black frames.
According to The Washington Post, when five men on trial for a series of 2010 D.C. killings pulled the move — à la Clark Kent — on Feb. 21, prosecutors claimed it was an attempt to gain the jury's sympathy.
Prosecutors asked a witness if the gentlemen on trial usually sported the glasses. The witness said they did not. One prosecutor compared the glasses to masks, saying, "They're designed to confuse the witness and influence the jury."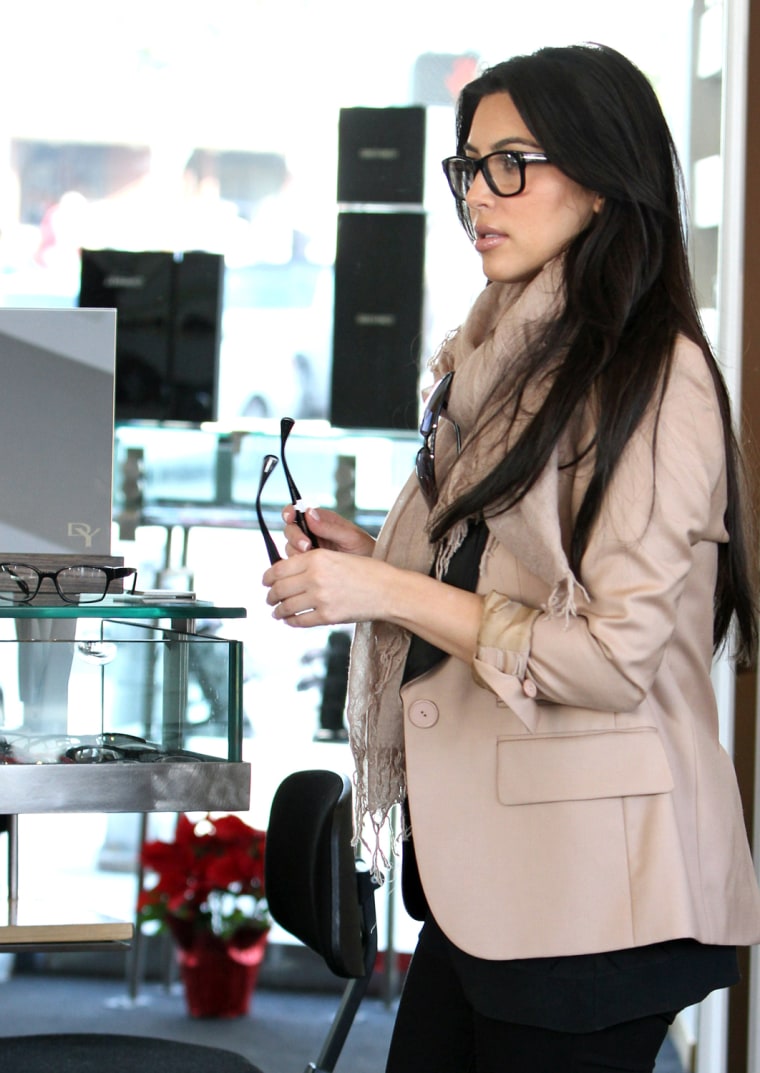 Defense attorneys scoffed at the notion their clients were putting on a "schoolboy act," as one prosecutor called it, and said the glasses are merely "part of the professional look."
Donning a pair of spectacles while on trial seems to be a new trend in courtroom accessories, with one lawyer even calling it the "nerd defense," according to Esquire.com. Attorneys say that they sometimes supply the glasses to their clients, or inmates trade them before hearings. The frames are also known to be dropped off before a defendant's court date during jailhouse visits by friends and family.
The trend isn't just hot for those on the stand. Celebrities spotted sporting the thick frames range from Rihanna and Kim Kardashian to Anne Hathaway on the red carpet. And don't forget the people who wore them before they were cool — Woody Allen and Iris Apfel. Affordable frames are available everywhere these days, from Urban Outfitters to Warby Parker.
Getting your hipster on never looked so innocent.
TODAY.com contributor Jillian Eugenios admits she hasn't had the opportunity to wear her trendy black frames on trial, but does wear them on visits to Brooklyn.
More: Marie Antoinette's supposed 300-year-old shoes fetch $57K
Sleeping bag coat transforms — and warms — Detroit's homeless