If you need proof that exercise keeps you young, just take a look at these four unconventional flower girls who gathered together for their exercise instructor's wedding.
They're all in their 90s!
Elaine Ogren, Lorraine Quinn, Irene McGuire and Elsie Trapp are all residents of a senior living community in Falcon Heights, Minnesota. Jeena Gurung helps keep them fit.
So when Gurung planned her wedding, she asked them for some help, too — by being part of the celebration.
"I'm the oldest, and I'm 96," Trapp told Minneapolis NBC station KARE 11,
"And then she's next [at] 95," she said, pointing to McGuire.
Quinn is 94 and Ogren is 90 — or "our baby," as Trapp called her.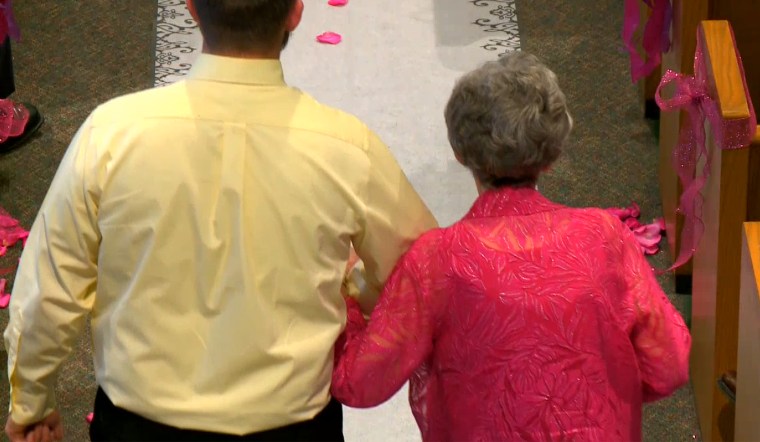 Working with the four friends and their fellow residents is a passion for Gurung.
"One of the things I enjoy about my job is to lead exercise classes with mostly people in their 80s or 90s," she explained in a blog post last year. "I have enjoyed each and every class because I see and feel the positive energy from the seniors in the classes."
MORE: 90-year-old weds beau met on Match.com
There were a couple of younger flower girls at this weekend's wedding, so to distinguish this special quartet, Gurung dubbed the older girls "flower ladies."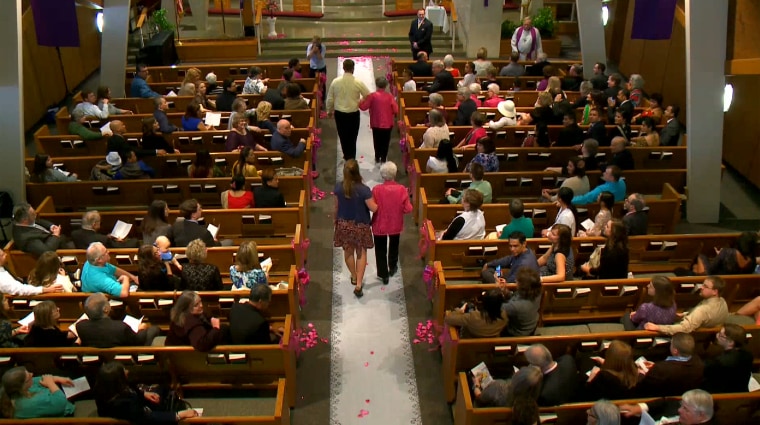 The women were dressed in matching outfits, each sporting black slacks, bright fuchsia blouses and smiles.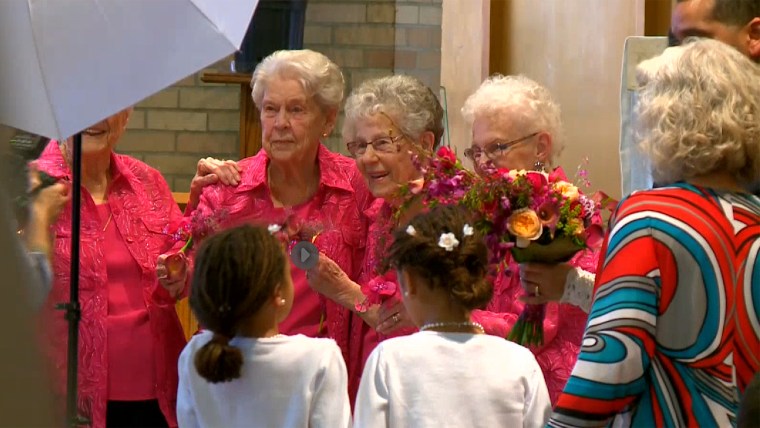 "We haven't heard that they've had flower girls this age before," Quinn said.
"That's one of the prerequisites for the job however," Trapp explained. "To be a flower lady, you should be 90, at least."
And at least as sweet as this group of flower-friends.
Follow Ree Hines on Twitter.