For Josh and Maggie Wakefield, creating their picture-perfect wedding meant stretching the bounds of one time-honored wedding tradition: the flower girl.
The pair decided to swap out the typical age group for the role (usually girls ranging from 4 to 8) for a pair of septuagenarians.
Joyce Benedict, the bride's grandmother, and Drue Fitzgerald, the groom's grandmother, happily marched down the aisle on June 11, sprinkling petals with every step at the White Chimneys Estate in Gap, Pennsylvania.
RELATED: These grandmas show there's no age-limit for flower girls
"They were both so excited. They were touched," Maggie Wakefield, 22, told TODAY.
The grandmothers wore matching dresses, which they picked out together.
Wakefield said that Benedict, 75, and Fitzgerald, 74, are very surprised by all of the attention they've been getting. "They just can't believe it, wrapping their minds around the internet," she said. "I told them they were social media queens. They think it's great."
RELATED: 'Harry Potter'-themed wedding charms fans and skeptics with magical setting
Both the bride and groom are very close with their grandparents. "We go over (to) his grandparents' once a week," she said. "Whenever we're over, they feed us a full-course meal. They're so sweet and so caring."
Wakefield said she still goes shopping with her grandmother, and loves to cook with her too.
In fact, it was her idea to honor their grandmothers at the wedding. After Wakefield's father died of colon cancer in 2013, she wanted to surround herself with family on the big day.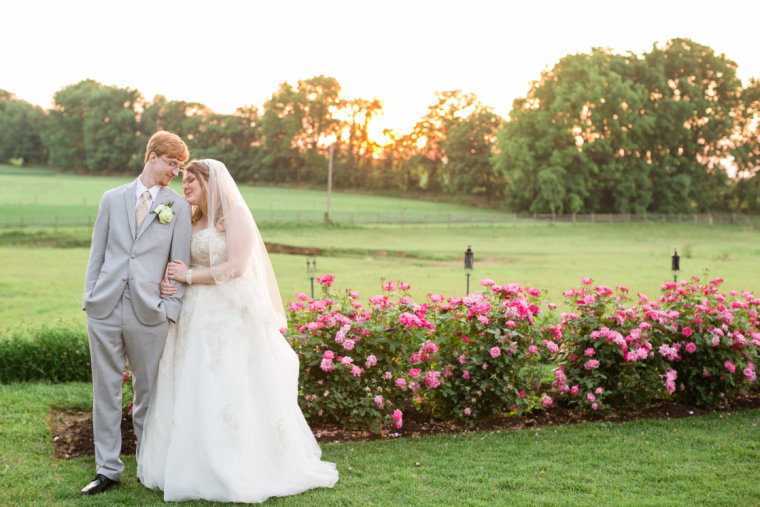 "My grandma has been a huge support in my life. She helped raise my older sister and me," she said.
And it was Wakefield's grandfather, Ronald Benedict Sr. — Joyce's husband — who was tasked with walking her down the aisle.
"He was so nervous, but I think he was really honored to do it," she said. "I wouldn't think of anyone else, other than my father, to walk me down the aisle."
RELATED: Bride dons grandmother's wedding dress in magical engagement photos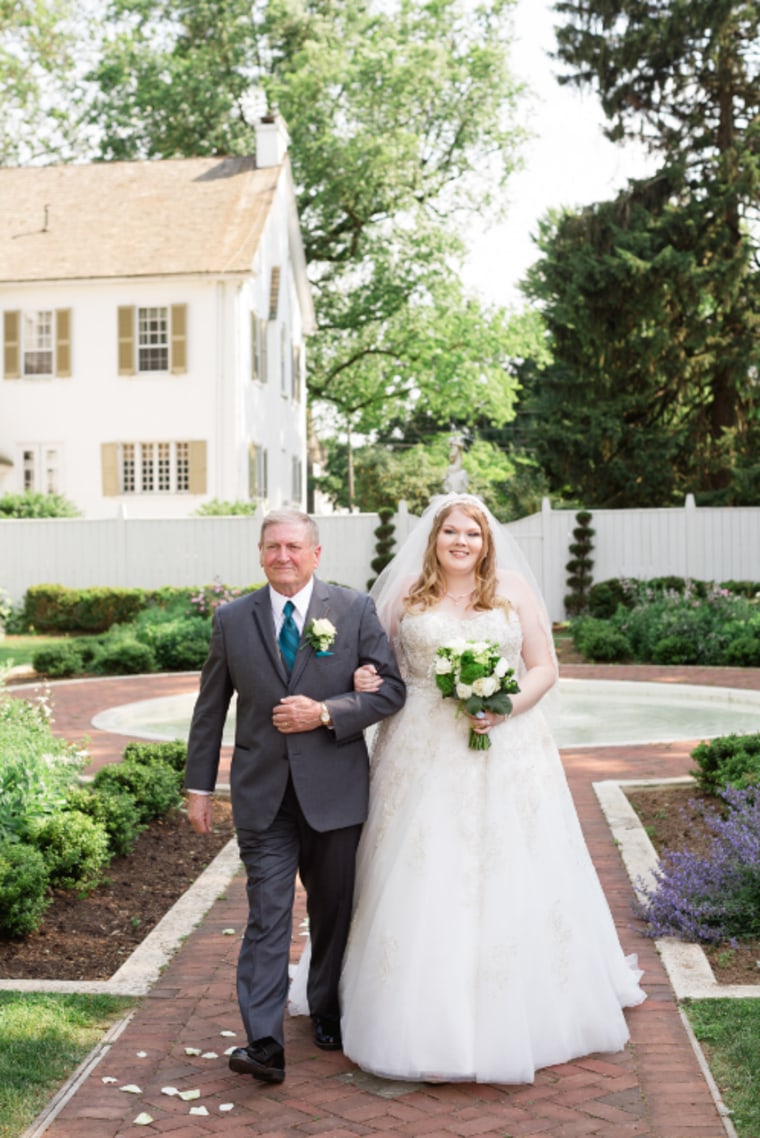 But Wakefield still found her own way of including her dad in that special moment.
"(My father) wasn't able to be there, but I had a little locket of him, something I could carry with me the whole day," she said.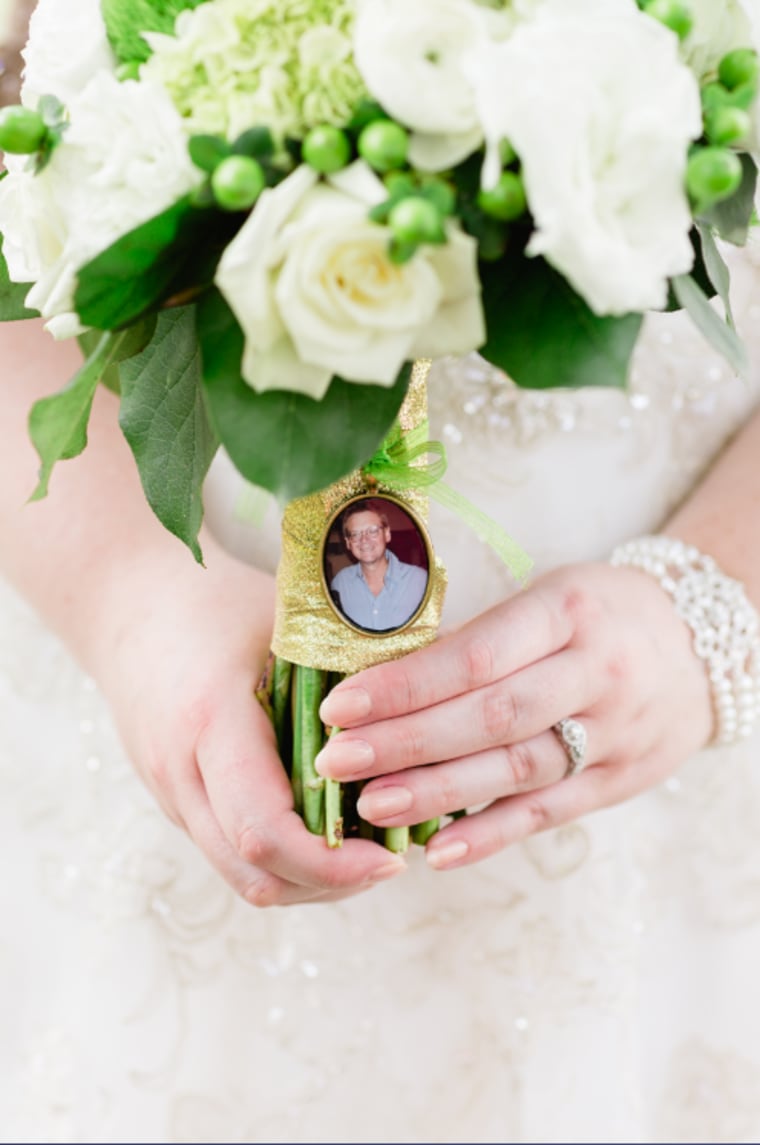 Despite that more somber element, Wakefield said she hadn't seen her grandparents have that much fun in a long time. The pair, who have been together for 56 years, danced the night away. They still go to the gym every morning together.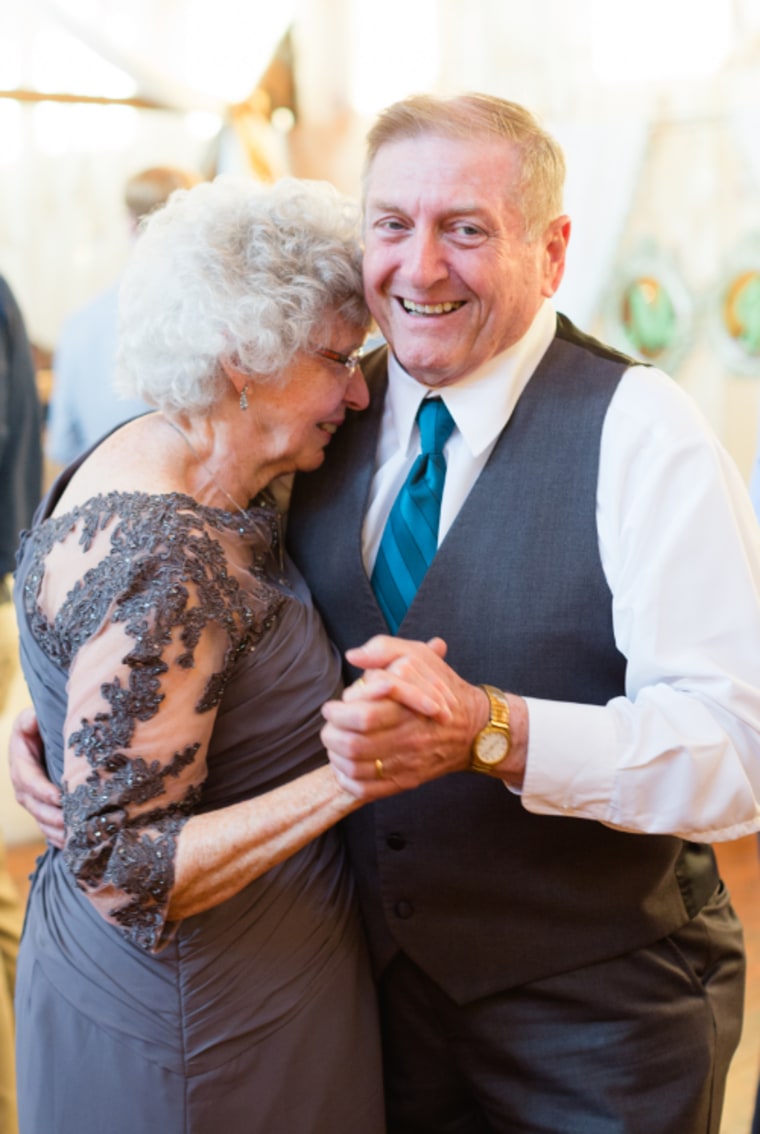 "When they were dancing, it made me very emotional," Wakefield said. "I hope that one day, that's going to be Josh and I."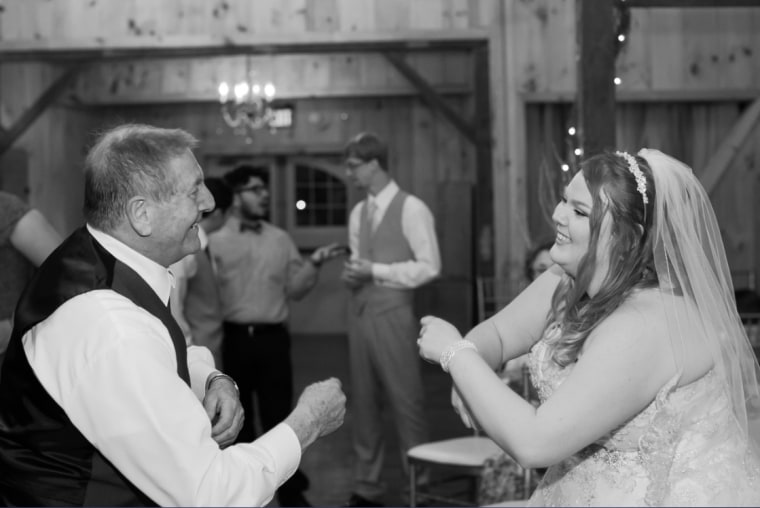 All in all, the day was "just wonderful," according to the bride.
"Everything fell into place," she said. "It was just perfect."