They say one person's trash is another person's treasure, but what about toilet paper?
For some women, it's the stuff wedding dresses are made of. This week in New York City, 10 designers showed off their toilet paper wedding gowns in a runway show, all vying for a $10,000 prize in an annual contest from Charmin.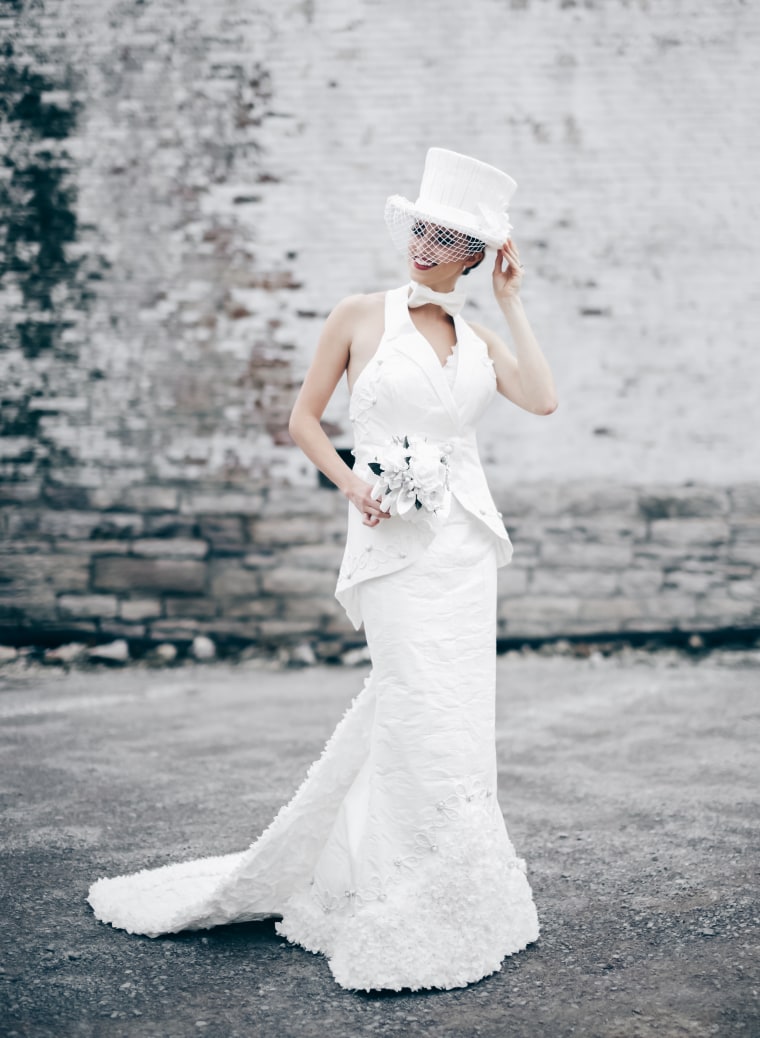 "They come up with new stuff every year," Susan Bain, co-founder of Cheap-Chic-Weddings.com, which hosts the event, told TODAY.com.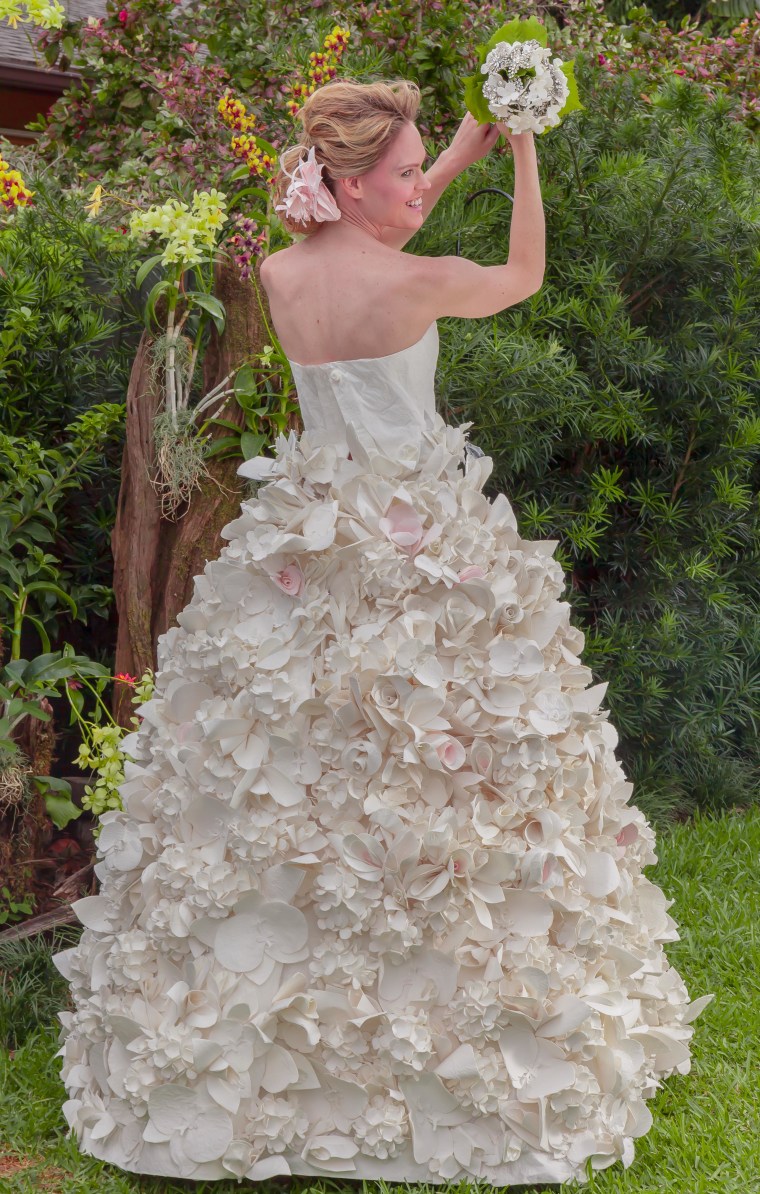 This year was the 11th Toilet Paper Wedding Dress Contest, and for the first time, the winner's design will be made into a real (read: non-toilet-paper) gown, through Kleinfeld Bridal.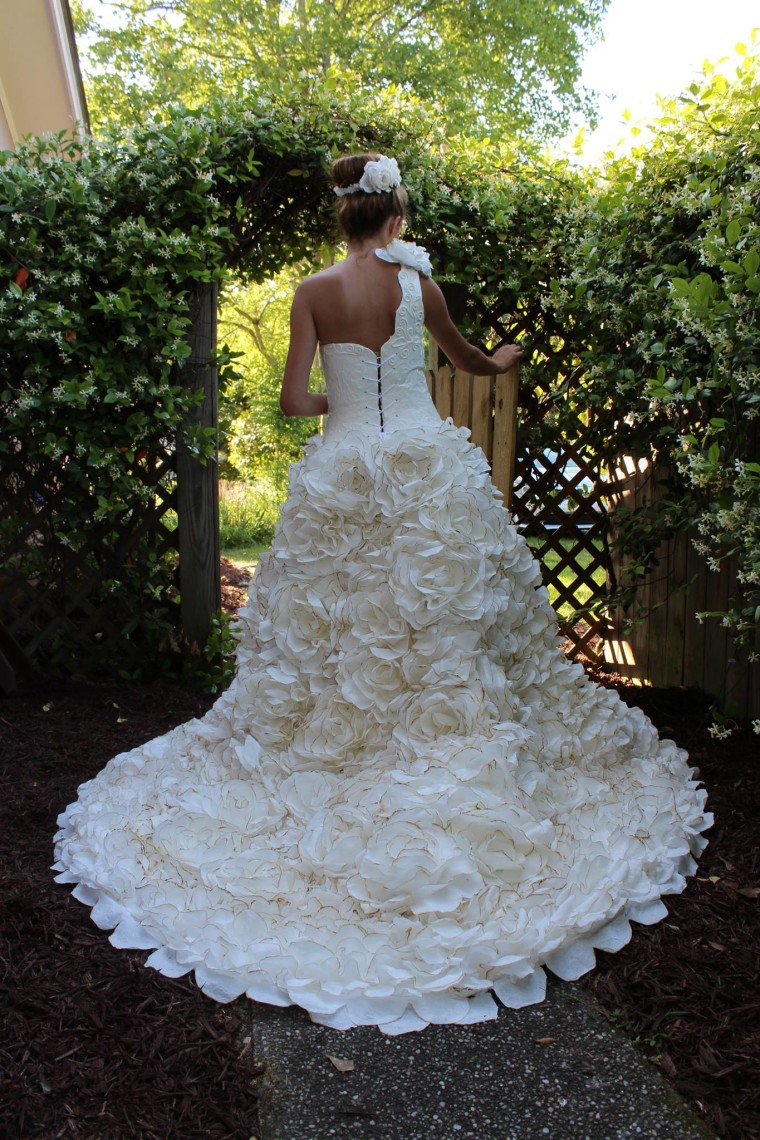 "The first year, a woman made handmade buttons out of toilet paper, and we were amazed," Bain said. "We've seen lace-up corsets, all kinds of lace cutouts. Ruffles. Huge flowers. People have made jewels out of glue. It's endless. This year, we had someone actually make a tulle-type of material out of looming thread together. It's gotten a little more sophisticated over the years."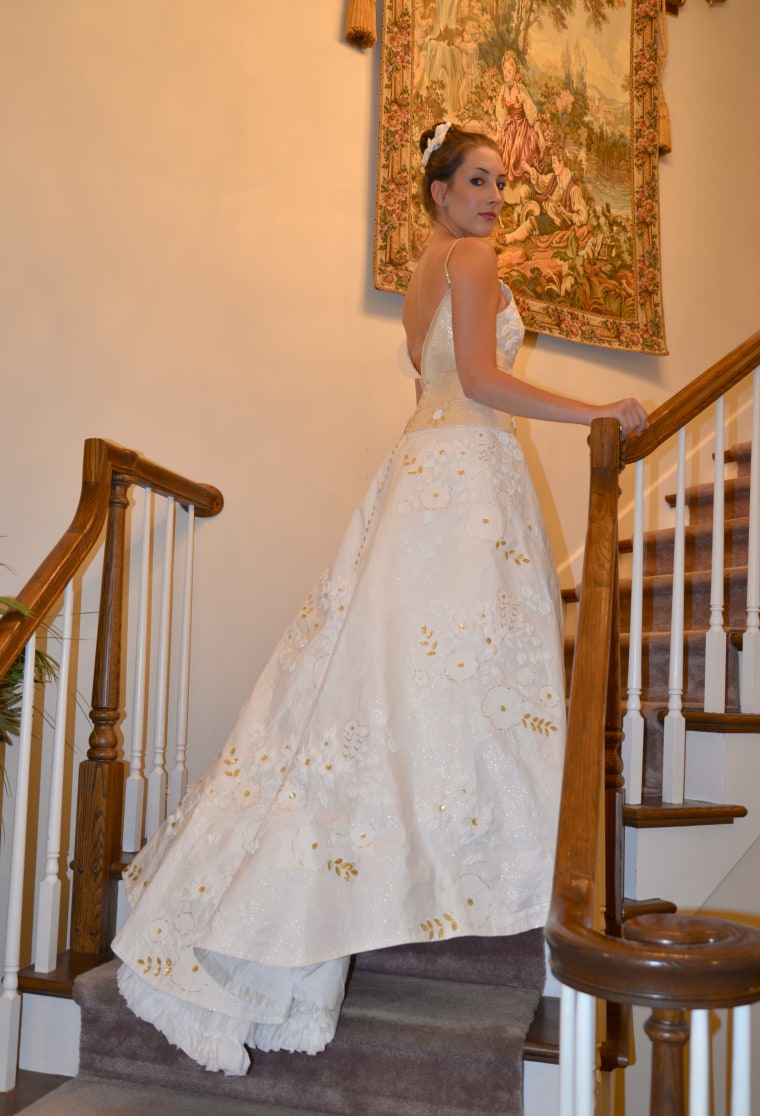 But the winner of this year's competition was Donna Pope Vincler, who's tuxedo-style dress and top hat wowed the judges.
"She used 22 roles of Charmin," Bain said. "And it included removable pieces like a tuxedo jacket and a train."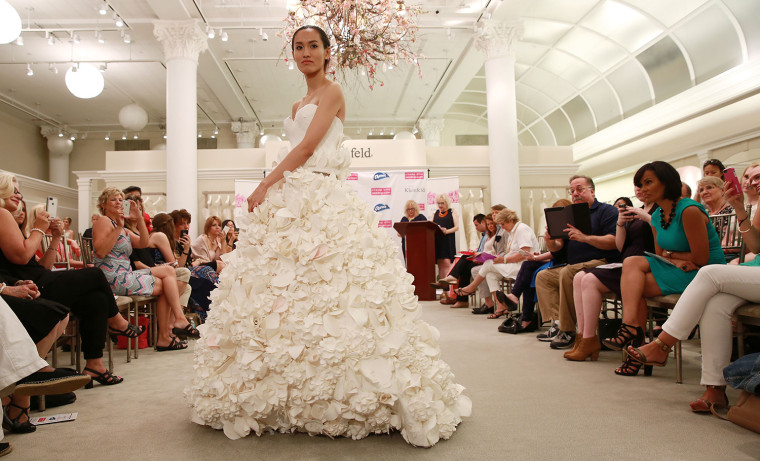 Vincler, a former Miss Mississippi, spent three months making the dress, Bain said. Her daughter Aubrey modeled it at the show.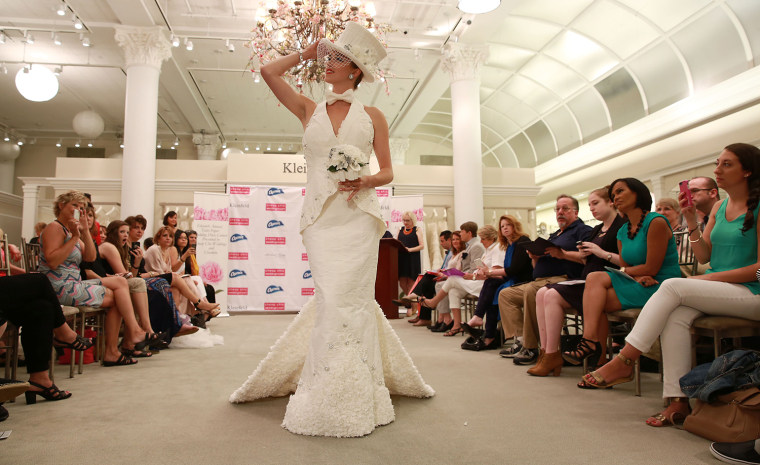 Contestants must use Charmin toilet paper—the brand sponsors the contest—and can only use glue, tape and thread to make the wedding dresses.
Bain and her sister Laura Gawne, a co-founder of the wedding website, got nearly 1,500 submissions for this year's contest. Readers send in photos of their creations to be considered, and the final ten model their dresses live at the runway show, which was held for the first time last year.
The second and third prize winners got $5,000 and $2,500, respectively.