Forget the American presidential election, one year ago today, a dress found on the Internet erupted a frenzy and divided the entire world.
There were those who saw a blue and black dress and there were others who saw white and gold. The photo made people question their vision and even had some conducting scientific research on why people see different colors.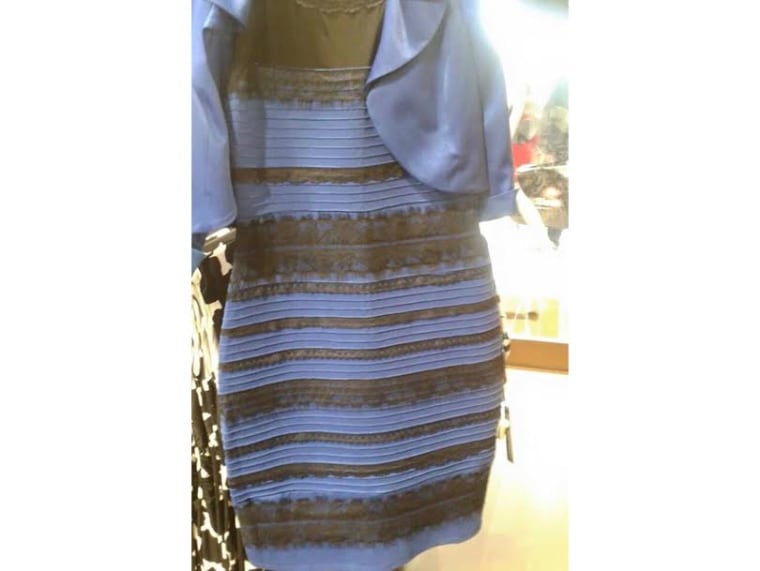 TODAY.com caught up with Cecilia Bleasdale, owner of the infamous dress, and discovered that it's currently hanging in her closet in Lancaster, England. She bought it to wear to her daughter, Grace's, wedding.
When she texted Grace three photos of dress options and asked which was her favorite, she responded "the white and gold one."
"None of the dresses were white and gold," Bleasdale told TODAY.com. "I showed my husband and he saw a blue and black dress in person and a white and gold one in the photo. That's when I thought something was odd."
Turns out, she wasn't wrong. The dress is still confusing the nation one year later — and to honor the occasion, we've compiled some of the best optical illusions we've found in the past year.
1. Is this cat going up or down the stairs? Cast your vote here.
2. Are these objects real or not? Find out below!
3. This school bus puzzle has kids stumping adults. How'd you do?
4. Can you spot the panda among the snowmen?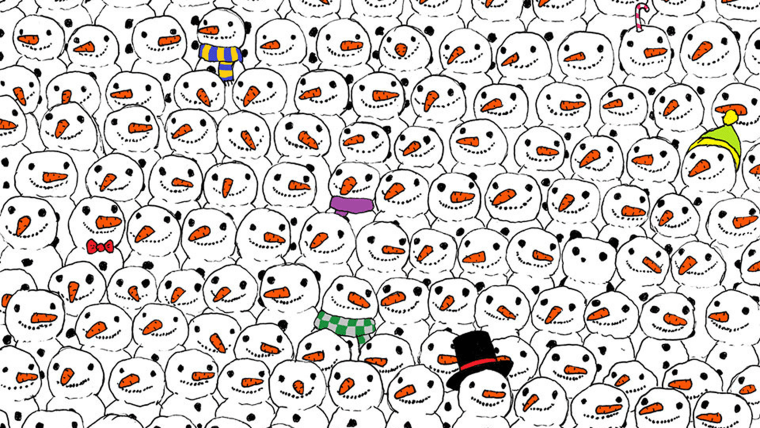 Let us know how long it took you to spot it here.
5. Do you see a rabbit or a duck? This 124-year-old drawing has both if you can spot them.