Body-positive model Tess Holliday has a message for the makers of an app who used photos of her — without her permission — to demonstrate how users can digitally downsize their own bodies.
In short: Expect to hear from her lawyers.
On Wednesday, the 32-year-old shared an Instagram ad she spotted for PIP CAM Photo Maker, which featured images of Holliday and others being slimmed down by the photo-editing app.
"An app that has nearly 50k downloads was dumb enough to steal photos of myself & two other plus size women & use them for this nonsense," she wrote alongside the video montage. "I'm sharing this because I wanna address a few things."
And she wasted no time explaining just what those things are to her 1.5 million followers on Instagram.
"You are worthy of love in your current body, whatever that body looks like."
Tess Holliday
"First of all, the fact that anyone thinks it's ok to market this to ANYONE is appalling, but like, come on y'all," she continued. "Secondly, why is @instagram not regulating the sponsored content like this? In a world of paid content, flat tummy teas, appetite suppressing lollipops ... it's important for me to tell y'all that I have & will never partner with a brand or do paid content unless I genuinely use it or would recommend it to my best friend."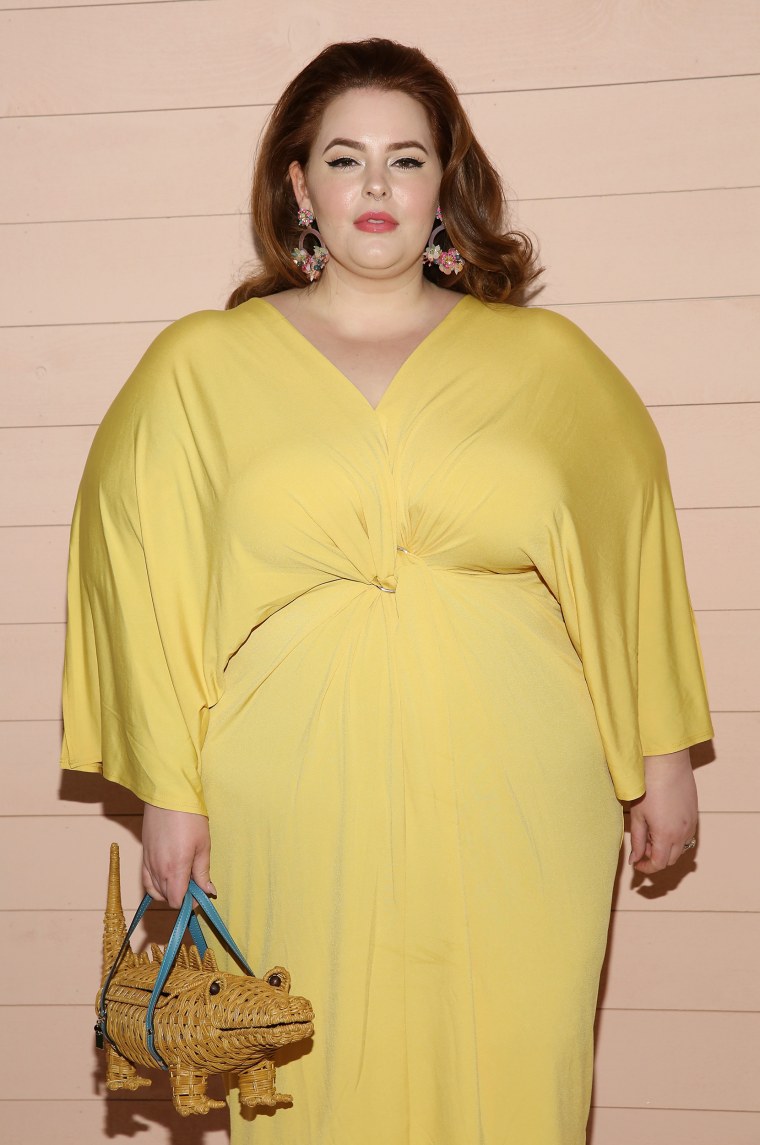 Needless to say, given her history as an advocate for those affected by body-shamers and bullies, a body-modifying photo app isn't something she'd ever recommending to a pal or anyone else. And after listing off a variety of spon-con opportunities she's turned down in the past, Holliday explained why her stance is so important.
"Never let anyone make you feel like you need to alter your appearance or who you are," she wrote. "You are enough. You are worthy of love in your current body, whatever that body looks like."
According to the description for the app on both the Google Play store and Apple's App Store, it boasts "over a dozen beauty presets and filters," and allows users to "pick and choose how your skin and face looks with just one-TAP! Each one provides different levels of smoothing, toning, and also removing temporary imperfections such as pimples and blemishes for smoother and flawless skin!"
Which doesn't exactly reflect the love-the-skin-you're-in philosophy Holliday prefers.
The model wrapped up her missive by adding, "As for this bogus app, my lawyers will be sliding in your DM's boo."
TODAY reached out to the makers of PIP CAM for comment but have yet to receive a response.