Tess Holliday made headlines as the first size-22 model to sign with a major agency, and now the 29-year-old has opened up about her rise to fame in People magazine's 2015 Body Issue.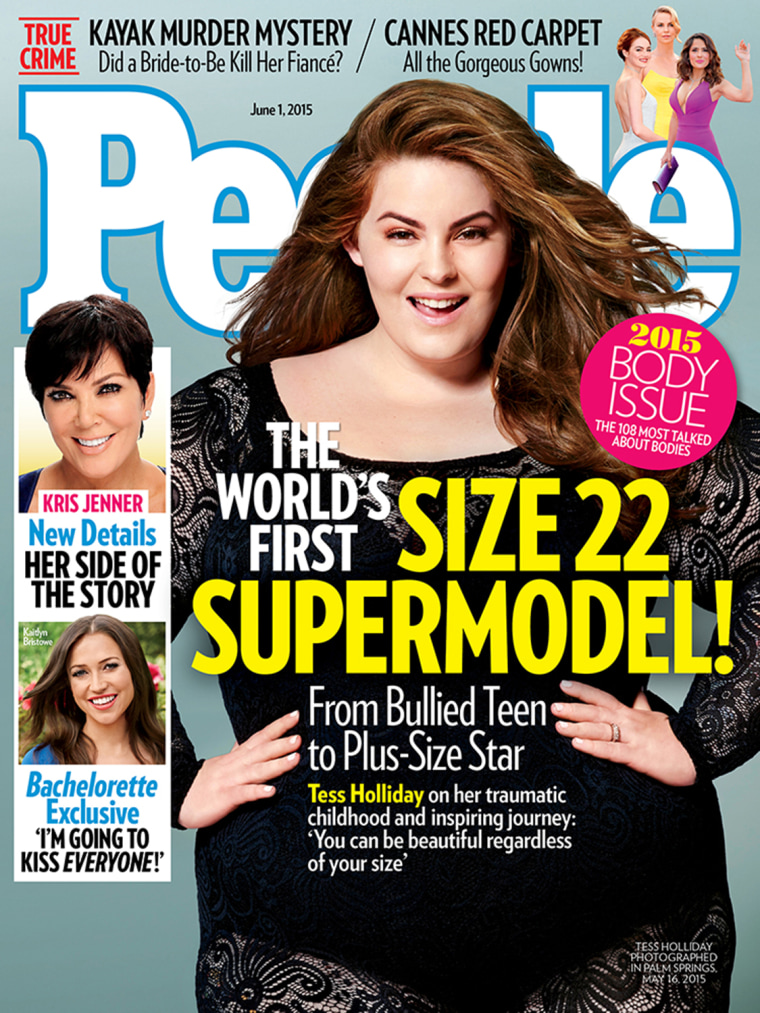 "My phone hasn't stopped ringing" since she inked her agency deal, she told the magazine. "It's good, but it's a lot."
At 5-foot-5 and 280 pounds, Holliday has campaigns with Benefit Cosmetics and Torrid and is traveling around the world for work these days. She's been in plus-size modeling for 14 years, but was turned down many times early on.
"Nobody was interested," she said. "They said, 'Look, you have a pretty face but you're too short and you're too big."
She was also the object of bullying in school, and even got "death threats at my house."
But she kept moving forward. "I just knew that I could do it," she said. "I wasn't the best, and I still am not the best. The key to it is just doing it."
In April, Holliday chronicled her journey in an essay for TODAY.com, in which she revealed her inspiration for launching her #effyourbeautystandards campaign on social media.
"It is daunting to be at the head of this movement, but I feel a great responsibility to inspire others and let them know that they can be who they are," she wrote.
Holliday isn't the only star in the Body Issue. Other famous names and faces include Jordin Sparks, Katharine McPhee, Candace Cameron Bure, Jillian Michaels and Penelope Ann Miller (all of whom are shown without Photoshop or retouching).
People's new issue will be on newsstands on May 22.