Until a little more than two months ago, Shelby Swink was preparing for her dream wedding in her hometown of Memphis, Tennessee. 
She had even found her dream dress. "I really liked it because it was lace," Swink, 23, told TODAY. "I really wanted lace."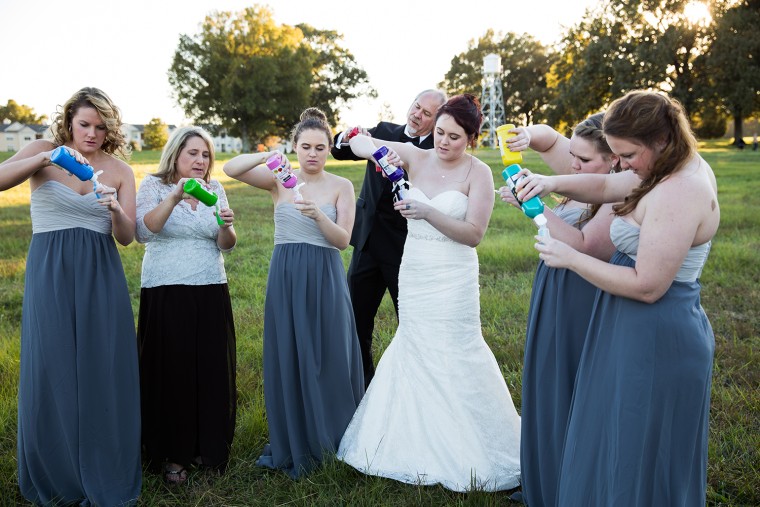 Swink had met her fiancé in college, and they lived together for the past year. But only five days before her fairy-tale wedding, the groom-to-be called it off.
"It kind of took me a little bit to let it actually seep in, and then I had to tell everyone," Swink said.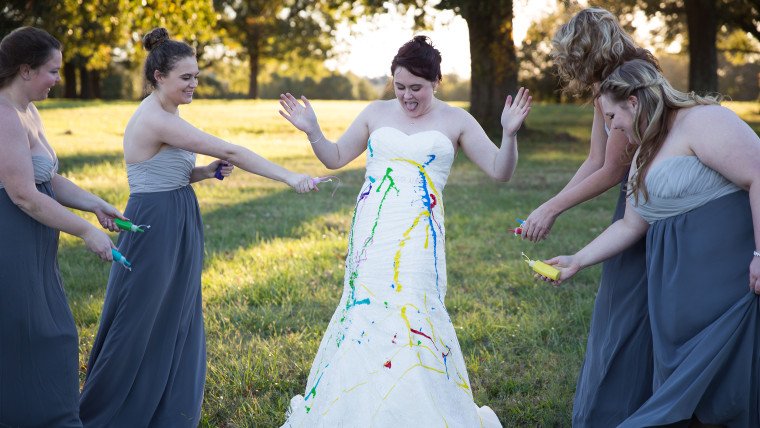 After calling the guests and cancelling the vendors, Swink still had to figure out what she would do with her dress. Selling it or saving it to wear again, Swink said, didn't feel right.
"My dad brought up putting it on a mannequin and shooting paintballs at it and my other friend talked about trashing it," Swink said. "It sounded perfect to me."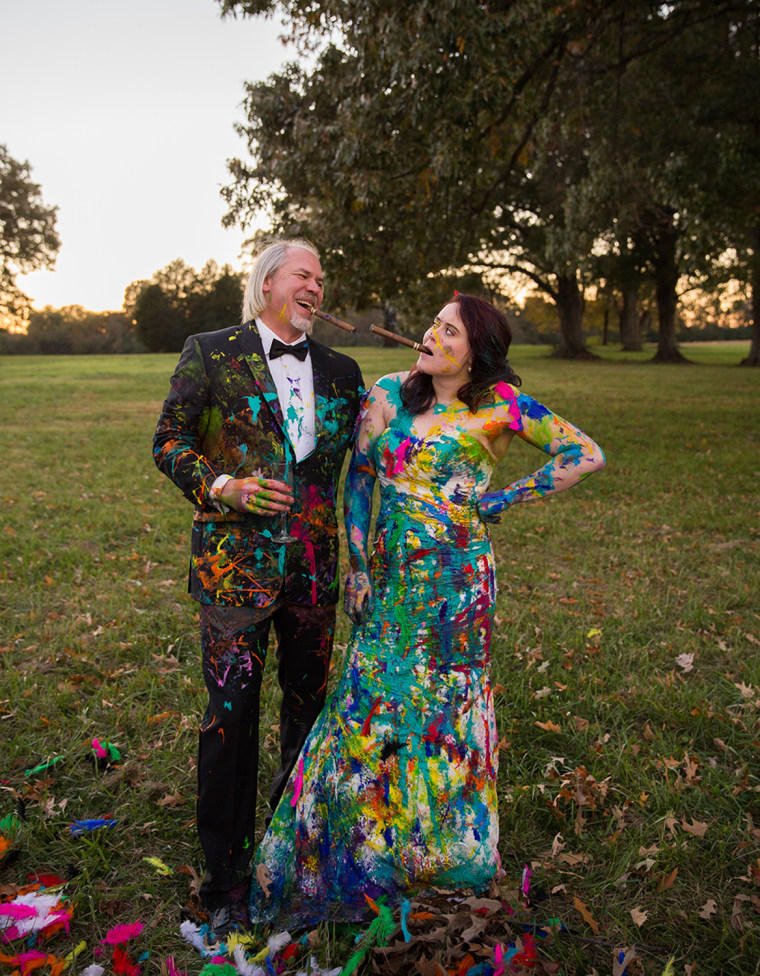 So, on the day she had hoped to be married, Nov. 1, Swink, her parents and bridesmaids held their own event. They donned their dresses for a painting party, throwing a variety of colors over Swink's dress in a field. They even had a professional photographer on hand to capture the colorful celebration.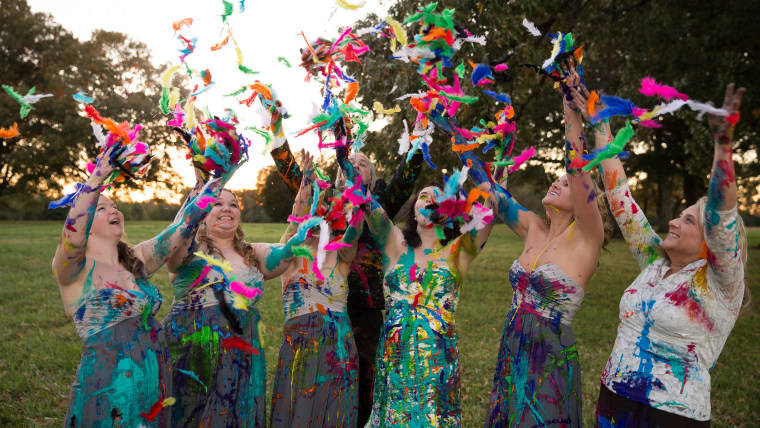 "We just started having fun," she said. "I felt amazing. I felt so happy."
Swink said trashing her dress, instead of her day, helped her move on from the pain. "I think it helped me get over everything for sure."
Now, the photos from Swink's "trash the dress" party have gone viral, and Swink said she has gotten many Facebook messages from around the world, including some proposals.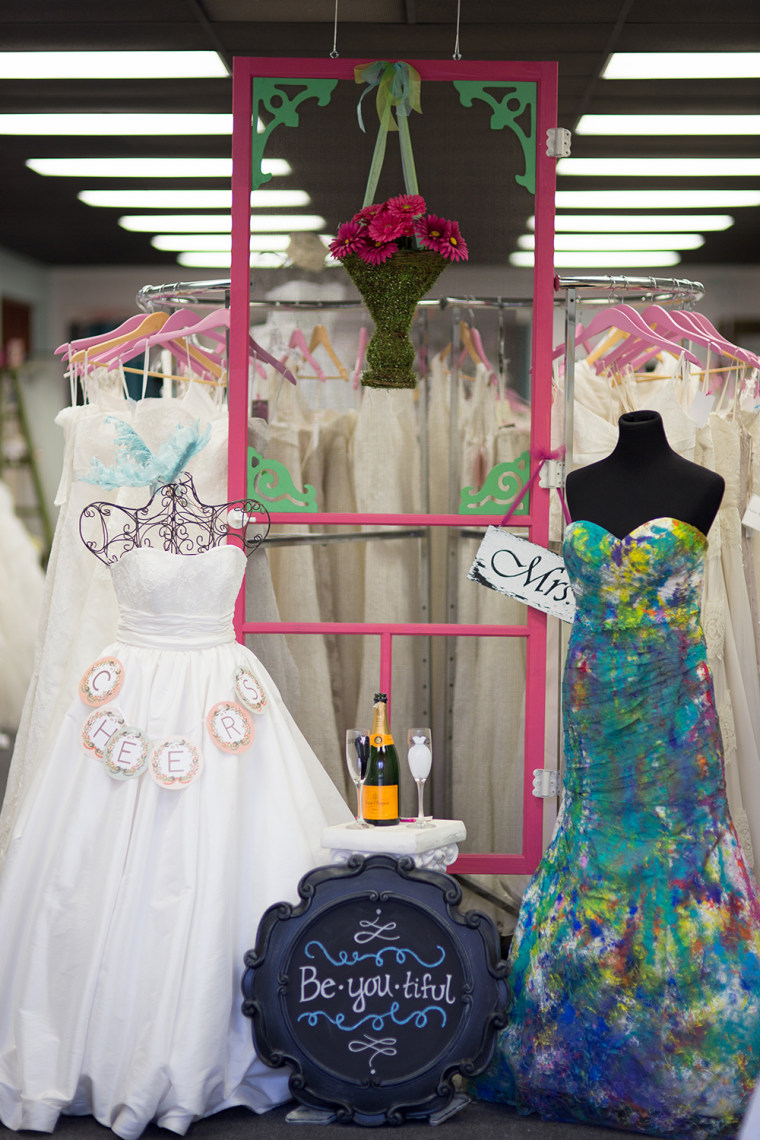 As for Swink's newly-painted dress, The Barefoot Bride, a bridal shop in her hometown now has it on display. The store plans to donate part of the proceeds from every dress it sells to Be Free Revolution, a locally-established non-profit that helps develop sustainable economic growth in Kenya and Uganda. For Swink, it's another way of turning her misfortune into something positive.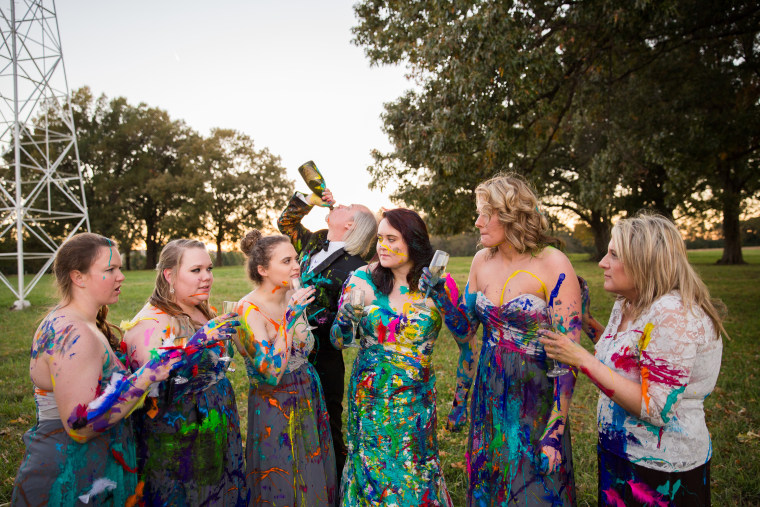 "I know that I'm awesome and amazing," she added, "and that any guy would be freaking lucky to have me."