If you're wondering about that tie-dye butterfly your most stylish friend suddenly has inked on her shoulder, don't worry — it's probably fake.
That's right, temporary tattoos are all the rage among the fashion set, even showing up on the red carpet, usually reserved for the most elite (and expensive) designers. Model and actress Cara Delevingne wore a fake tattoo of red flowers winding up her arms and chest, paired with a sleek black jumpsuit, at this year's Met Gala in New York.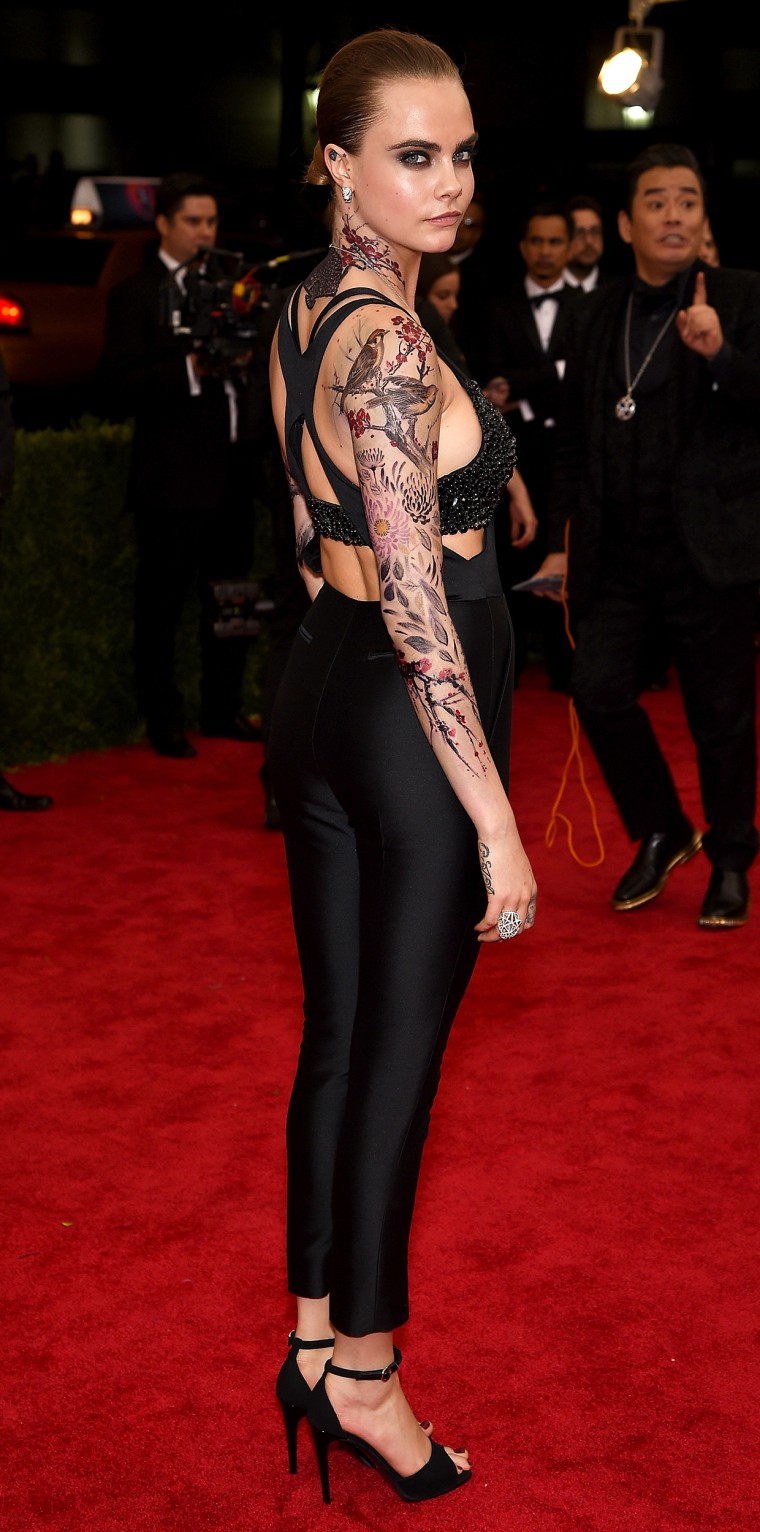 Even Beyoncé is getting in on the action, launching her own collection of temporary ink with Flash Tattoos.
RELATED: Yes, you can! How to wear the jumpsuit fashion trend
"It's not just about wearing a tattoo, it's about wearing a work of art on your body," said Yng-Ru Chen of Tattly, one of the most popular temporary tattoo brands out right now.
The Brooklyn-based Tattly sets itself apart by working with renowned artists to commission one-of-a-kind designs.
"We're kind of like a gallery for them," Chen said. "We don't take submissions. It's a carefully edited and curated process. We take a lot of time and consideration into whose work we admire as an artist, and who we think will translate well to the skin."
The company is making a name for itself in the event space, working with brands like SoulCycle and Lululemon, and institutions including the Brooklyn Museum and MoMA PS1, to make customized tattoos for parties. Tattly also makes personalized tattoos for weddings, Chen added.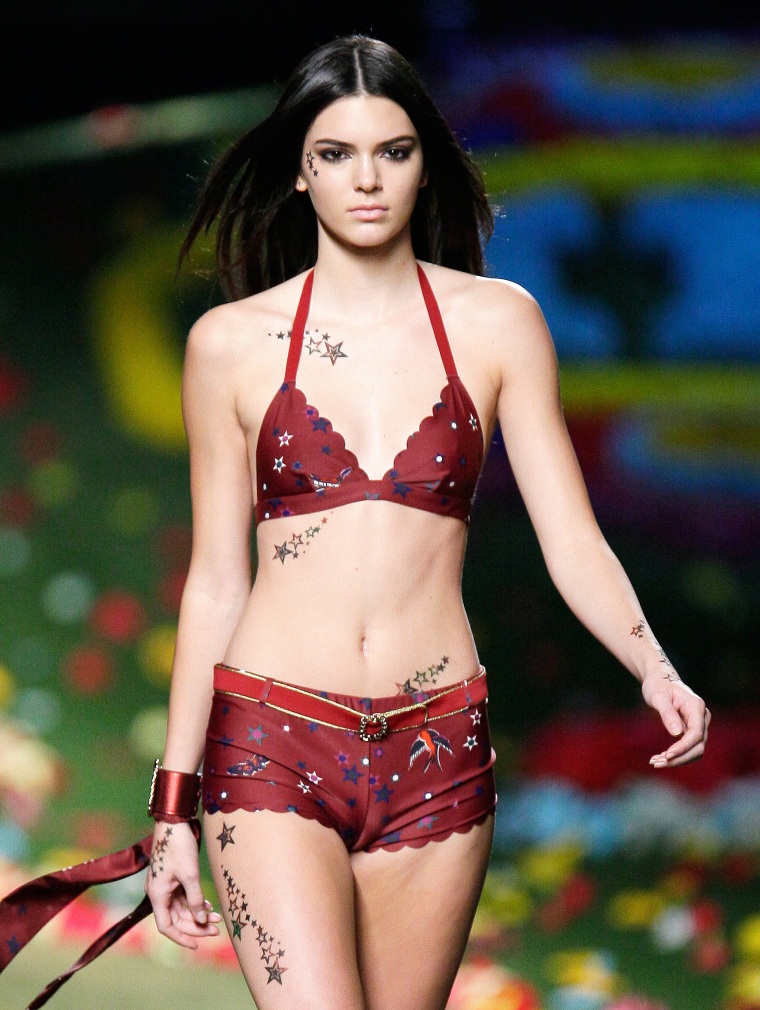 The New York Times recently highlighted the trend and Tattly's place in the market, but many brands are starting to offer temporary tattoos that scream high-fashion — not kids' birthday party.
RELATED: Why covering up is cool: Inside fashion's modesty movement
Two Canadian brothers are raising funds for a tattoo that lasts a full two weeks, called Inkbox, a way to see if you want to commit to the real thing. And temporary tattoos are also showing up on the runway, having been used in shows by Chanel, Victoria's Secret, Tommy Hilfiger and more.
Chen suggests it's temporary tattoos' affordability that makes them an attractive accessory.
"Ours are two for $5, most of them," she said. "Having that price point allows people flexibility to change it up every once in a while. Or every day if they want to. It's fun. It's a way of expressing themselves without having to buy a brand-new outfit or a new pair of shoes."