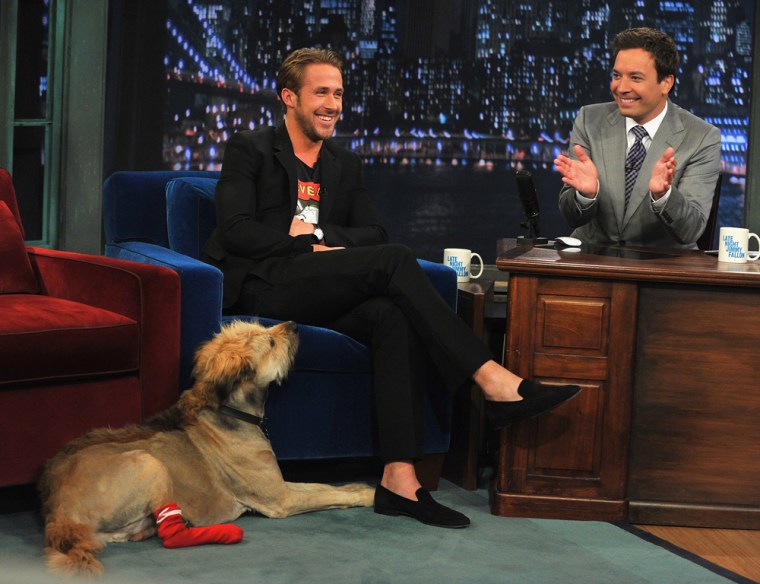 As the nation's heat wave spread to the Big Apple this week, a trend emerged -- beneath men's trouser cuffs, that is. Behold the mankle!
Actor Ryan Gosling got the fashion fad off on the right foot (and the left, too) on "Late Night with Jimmy Fallon" Wednesday night. The "Crazy, Stupid Love" star brought his dog George along with him and, by George, the pooch was wearing a sock on one foot due to a skin condition. But Gosling's own ankles were naked to the world.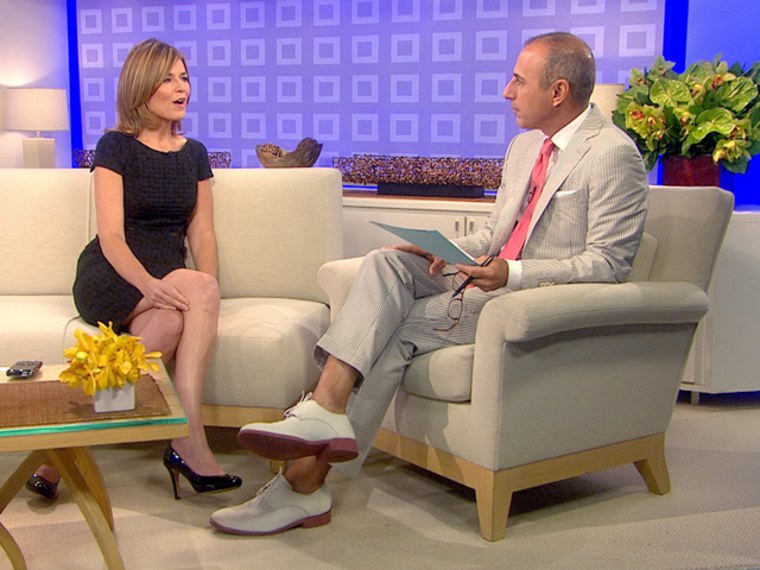 By Friday, when temperatures in New York City were predicted to reach 100 degrees, TODAY anchor Matt Lauer had jumped aboard the ankle express. The TODAY anchor, who has made Vanity Fair's international Best-Dressed List, was natty and cool in a seersucker suit, pink tie and bared ankles. Singer Cee Lo Green, Friday's concert performer and a spiffy dresser himself, took a moment between numbers to admire Matt's look.
What do you think? Does a man without socks have sex appeal?