When Utah teen Keziah Daum finally found her prom dress, she had no idea of the controversy it would cause.
She found "the one" at a vintage shop in downtown Salt Lake City, where the 18-year-old is finishing up her final year of high school.
"One of the factors was the modest neckline," Daum told TODAY Style, recalling why she fell in love with the dress. "Also, how unique and absolutely gorgeous it was. It was really special."
But photos of Daum in the red dress recently caused an uproar on social media, where many people accused her of cultural appropriation.
"My culture is not your goddamn prom dress," one Twitter user wrote, explaining that Daum's dress is called a qipao, a traditional Chinese garment.
"I'm proud of my culture, including the extreme barriers marginalized people within that culture have had to overcome those obstacles," he added in a separate tweet. "For it to simply be subject to American consumerism and cater to a white audience, is parallel to colonial ideology."
The tweets kicked off a conversation about cultural appropriation in fashion, and whether Daum's dress went too far.
She responded to the criticism on Twitter, writing in part, "I mean no disrespect to the Chinese culture. I'm simply showing my appreciation to their culture."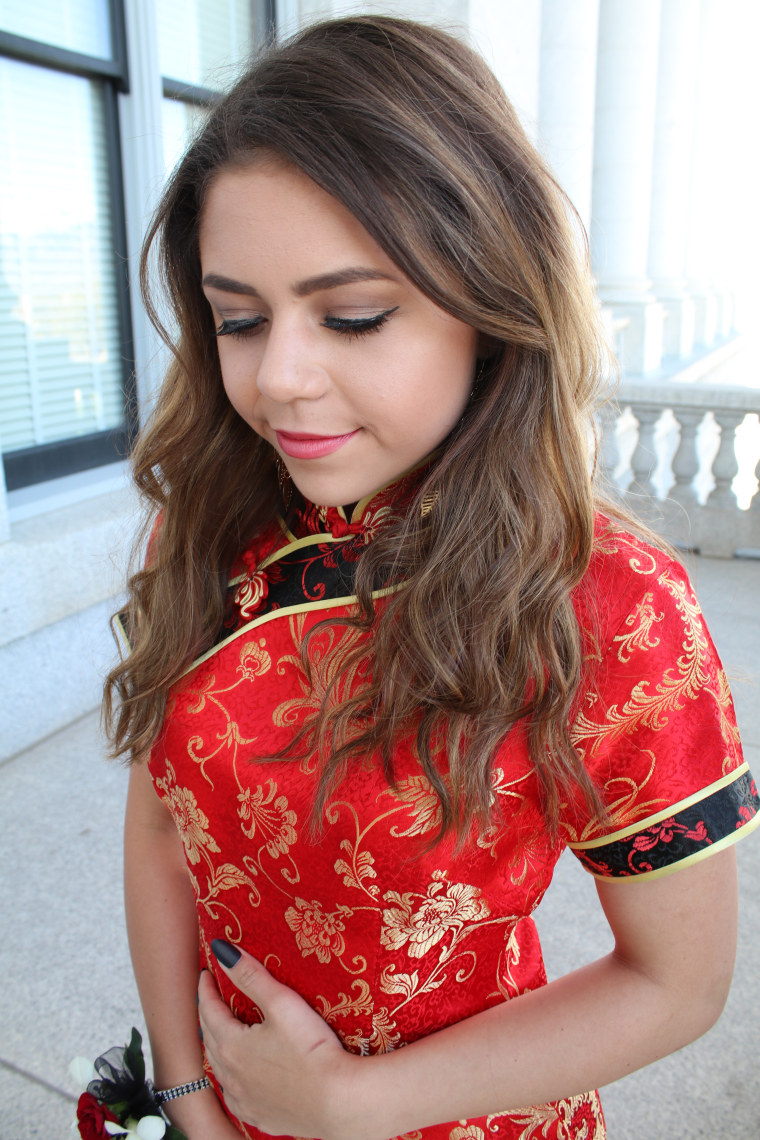 Daum told TODAY that she understands where her critics are coming from — she just doesn't agree.
"Being aware and respecting cultures is one of the biggest things when it comes to this," she said. "My intention was never to be racist, provocative or (to show) cultural appropriation. I was in fact showing my appreciation for the culture."
Some took issue with a photo Daum shared of her and her friends bowing with their hands in prayer, a gesture they interpreted as racist. Daum has said that the gesture was actually a reference to a pose done by a popular YouTube comedian named Ethan Klein (who has since spoken up in support of Daum), and had nothing to do with her dress.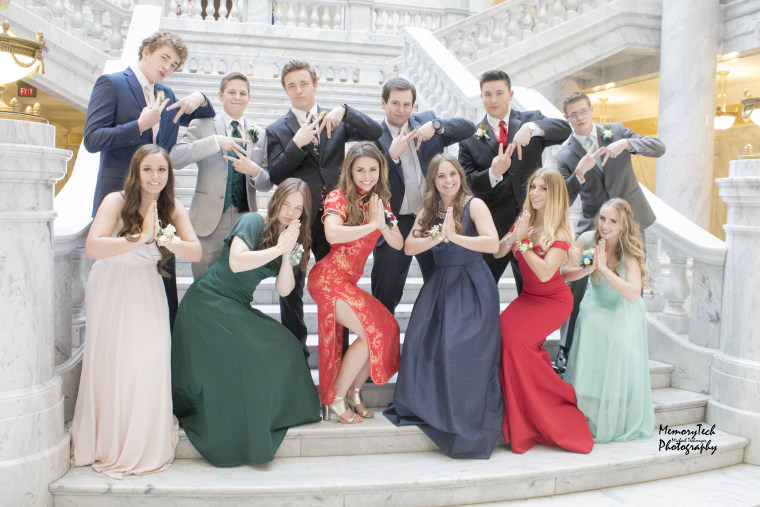 Many people see no problem with what Daum wore to prom last month. In fact, some of her supporters are Asian, as The New York Times pointed out.
"It's ridiculous to criticize this as cultural appropriation," Zhou Yijun, a cultural commentator in Hong Kong, told the Times. "From the perspective of a Chinese person, if a foreign woman wears a qipao and thinks she looks pretty, then why shouldn't she wear it?"
Daum said she received compliments when she wore the dress to prom last month. And despite the backlash, she said she wouldn't do things differently if she had the chance.
"I would wear it again," she said.