For teenage girls everywhere, the prom is a time to dress to impress. But Courtney Barich took prom to a whole new level when she decided to wear a glorified potato sack to the big dance, making it about more than her personal style.
"I thought my dress should help people who are in need," she told TODAY.com. "I decided I don't need to wear a fancy prom dress."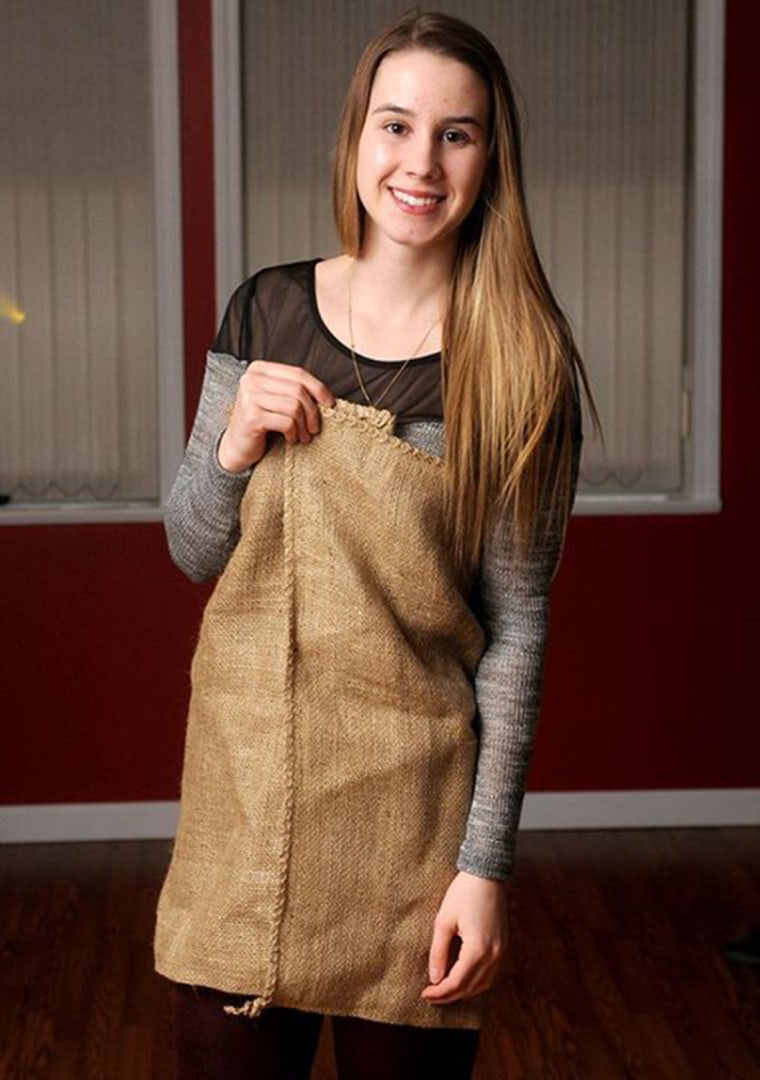 The 18-year old from Surrey, British Columbia, Canada, came up with the idea to use her prom to help those less fortunate last December, after she went shopping with her mom for that special dress.
She found "the one" at a local boutique — complete with a hefty $700 price tag. The store was closing for the night, however, and she was scheduled to return the next day for the alterations.
It was a serendipitous inconvenience.

"We were driving in the car and I felt kind of selfish for how much it cost," Barich said. "My mom said, 'You would look good in anything, even a garbage bag or a potato sack.' And the idea kind of grew from there."
She created a website where she posted her vow to go to the prom in a potato sack-esque dress in exchange for support for the Saint Martin de Porres Orphanage in Manila, which she and her classmates were scheduled to visit a few months later.
"I will give up the glitz and glam of a beautiful grad dress and I will wear a Burlap dress to grad instead, if I can get $10,000 in much needed donations to help this orphanage," she wrote.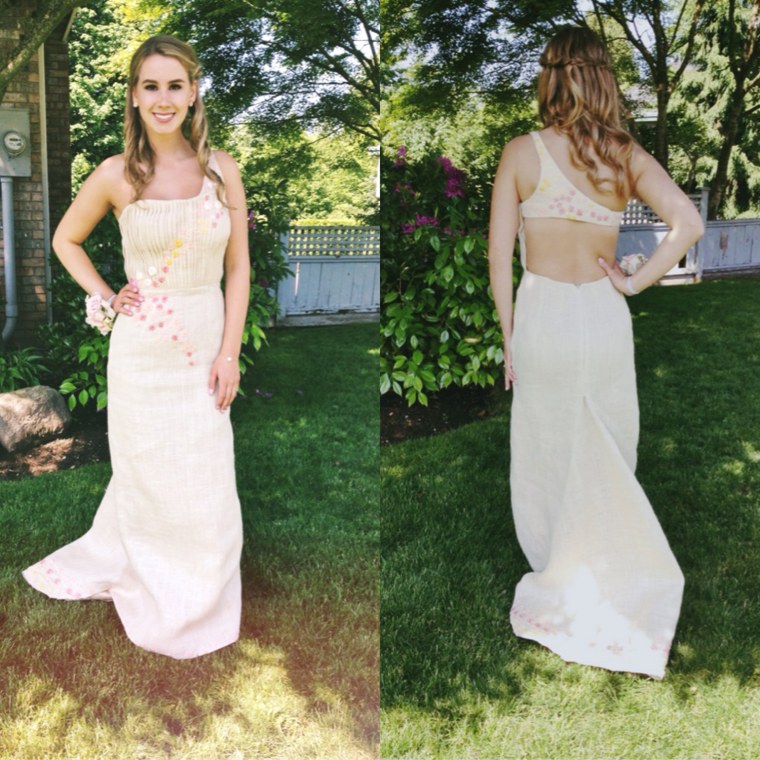 After launching the project, Barich knew she'd made the right decision when she and her fellow students arrived at the orphanage in March on a two-week mission trip to build houses.
"It was definitely an eye-opener to see all the poverty, from the houses they live in to what they eat. All the kids were walking around with no shoes," she said. "It was very sad. I came back grateful."

Her mom says she loved Courtney's idea, and supported her creativity.
"I think it's pretty cool, but at first, I wanted to make sure she was really sure about doing this," Charlotte Barich told TODAY.com. "I knew that on the day of prom, when everyone was dressed up, it would be hard. I kept questioning her and questioning her to make sure. When I knew for sure that she was sure, then I jumped on board."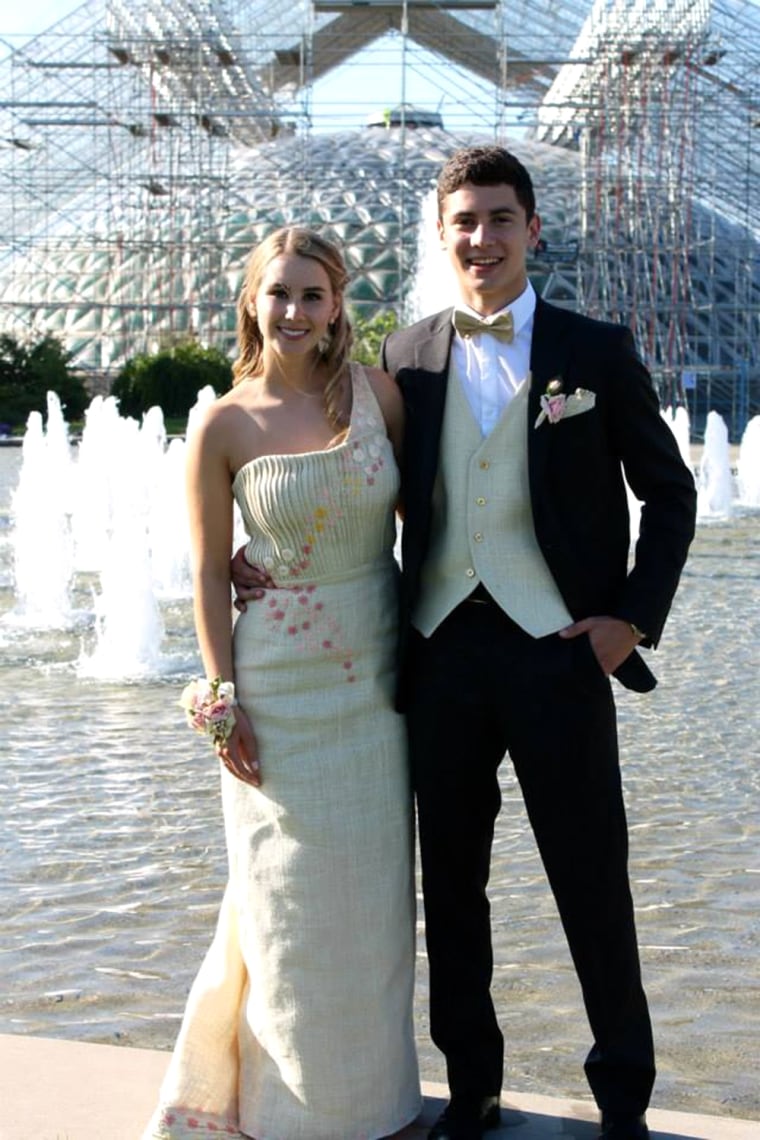 Courtney Barich teamed up with designer Suman Faulkner of Lata Design, who donated her time and skills to create a white fitted one-strap gown, made from burlap, with a winding trail of small pink and yellow flowers.
"For a teenager, the prom is almost like a first wedding," said Faulkner. "So for her to want to do this, it just touched my heart."
The stunning gown took two weeks to make, but for the designer it was no easy task.
"Actually I am very allergic to burlap," Faulkner laughed. "So I would work for a little then walk away, then work a little more. It took me longer than it normally would."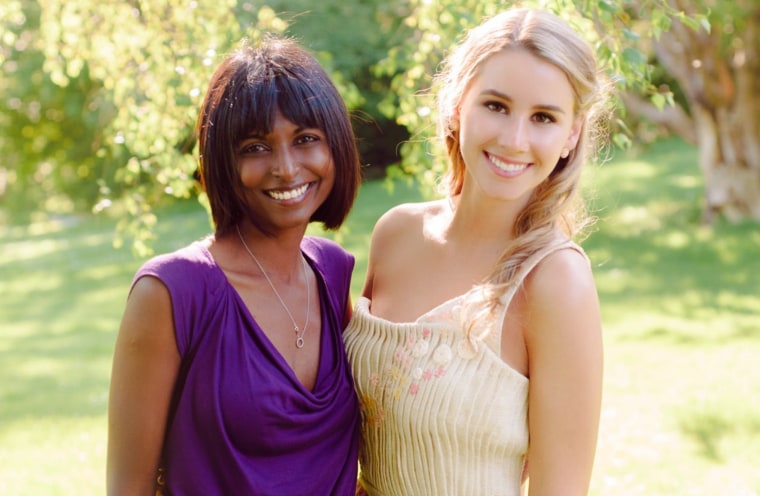 Everyone was happy with the final result, however.
"I loved it," Barich said. "It was better than I thought it was going to turn out."
The teen, who aspires to be a photographer, has volunteered at a local soup kitchen and organized friends to donate toiletries to the homeless in the past, but this fundraiser is by far her most ambitious charitable effort.
She says she's hit her $10,000 goal, but plans to continue fundraising via her website until September, when she aims to return to the orphanage to do more volunteer work. 
"The overwhelming support has been so great," Barich said.
"It's been a really good learning experience," her mom added.