A Canada teen turned heads with her unusual graduation dress this past weekend, and she says it was all for a good cause.
Erinne Paisley, 18, of Victoria, British Columbia, made the dress for her high school graduation party on Saturday out of old calculus homework and lots of tape, her unique way of raising awareness for women's rights—specifically, education for girls.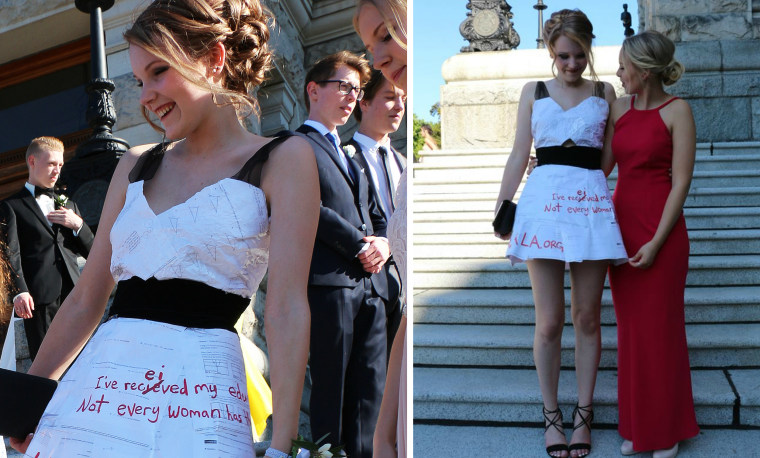 "I've been interested in activism for as long as I can remember," she told TODAY.com. "I wondered if there would be any way to refocus the energy and hype of graduation on providing the same opportunity to people who don't get that right around the world."
On the dress, she wrote in red marker: "I've received my education. Not every woman has that right."
She's auctioning the dress, which is held together with tape and pieces of satin and velvet, to raise money for the Malala Fund, which was started by Malala Yousafzai to educate girls across the world. Paisley also wrote a blog post for the organization this week, where she talks about her project.
"I saw Malala speak live in London last year, which was absolutely amazing," Paisley said. "Just to be in the same space as her, even if it was a massive stadium, was so moving."
Paisley co-founded an activist organization at her high school and plans to study international relations at the University of Toronto, where she starts in the fall.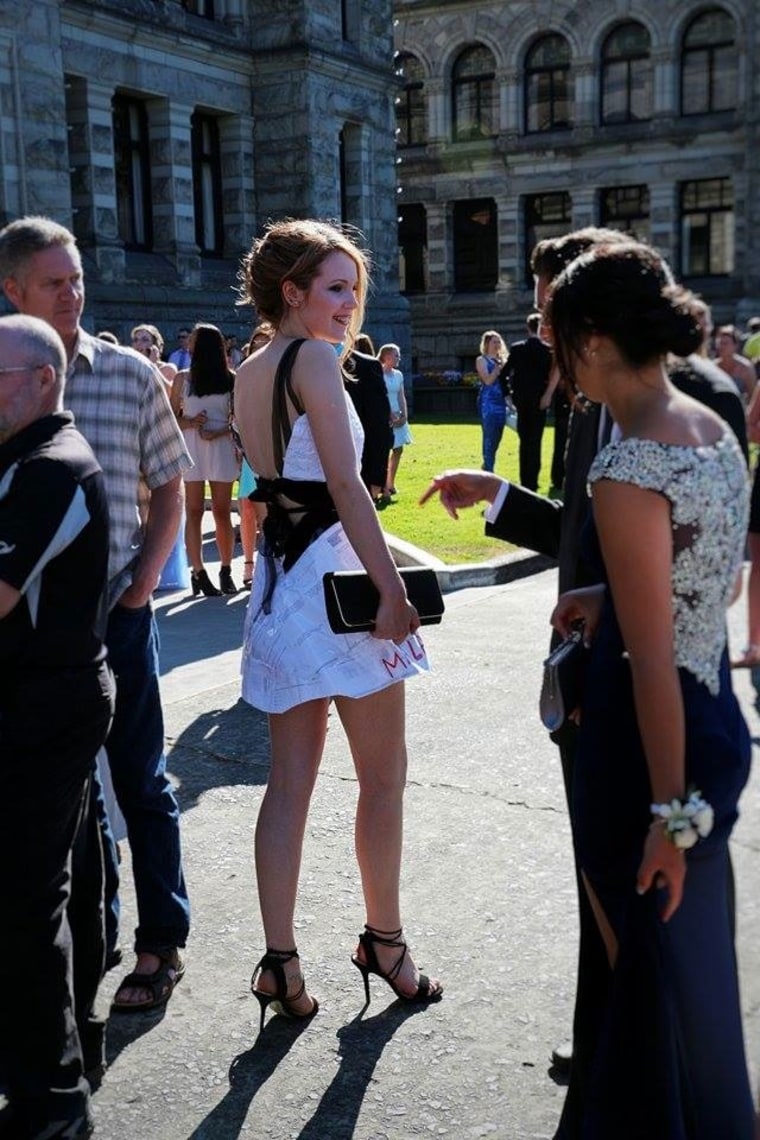 As for the dress, it took lots of "trial and error" and several test versions before Paisley got it right, she said.
"I designed it months ago to see if it was even possible," she said. "Originally, I was using essays. But by the time I got to the final draft, I only had math work."
Her best friend helped her make the finished product, a process that took at least seven hours, she said.
"Outside, I kind of fixed it with Scotch tape and there's duct tape on the inside, so it wouldn't fall apart. There's black velvet through the middle, and the straps are black satin," she said.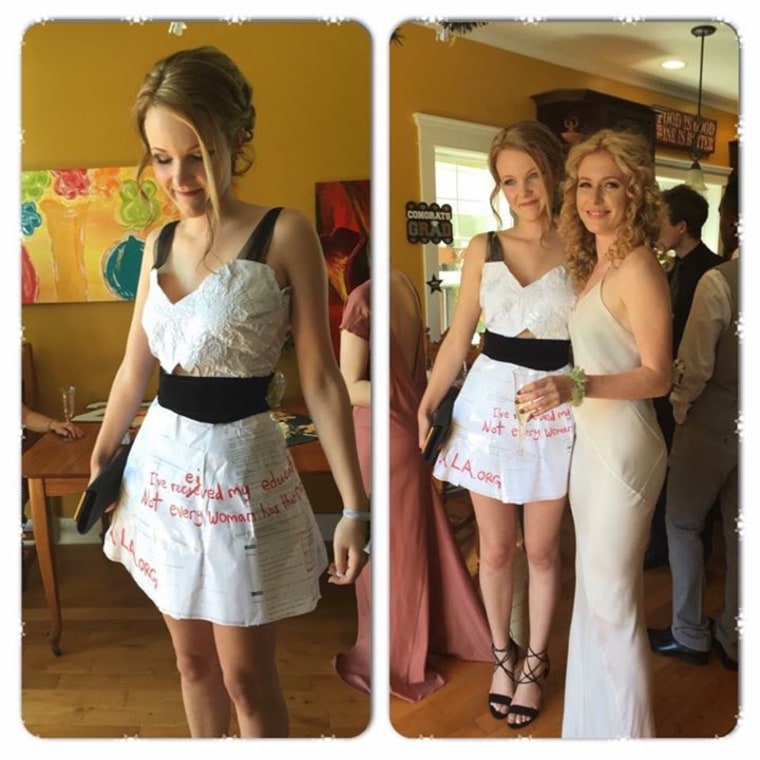 Bidding is up to $600 for the dress. Paisley also donated the price she would have spent on a real dress ($250) to the Malala Fund. The teen says she's thrilled with the attention her activism has gotten.
"At the actual graduation ceremony, I hadn't really told a lot of people I was going to do this," Paisley said. "So a lot of people were kind of curious, maybe even confused. A lot were approaching me and asking what was going on with the dress. And that was great, but I really wanted a conversation about the Malala Fund."
"It's absolutely amazing to me to even imagine I could maybe open up someone's world to that level of awareness," she added.